Same Old New School:
A Conversation on Graffiti & Street Art
Thursday, December 3, at 6 p.m. MST
Same Old New School is a weekly podcast from Chicago's Vocalo, hosted by FAC Director Idris Goodwin and Emmy-nominated, award-winning poet and author Kevin Coval. The show looks at the intersections of Hip Hop with culture, politics, fashion and more.
In this live special edition, Goodwin and Coval bring together a panel of artists and thinkers to talk about graffiti and contemporary street art and their historic influences civically, politically, and creatively.
Guests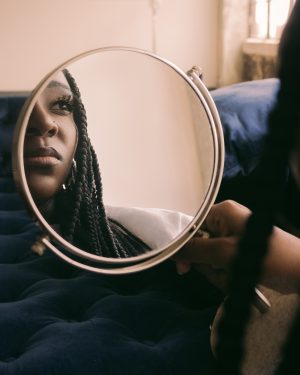 Brittney Carter
Born and raised in Chicago's south side, Brittney Carter arrives to bring a message of hope and perseverance in her music. Finding her voice while writing in the journal her mother gave her as a child, Brittney combined her love for writing and passion for music to become the artist she is today. With an honest and genuine approach to her music, Brittney invokes a sense of humility, but also relentless confidence. Her voice and message are necessary in today's culture.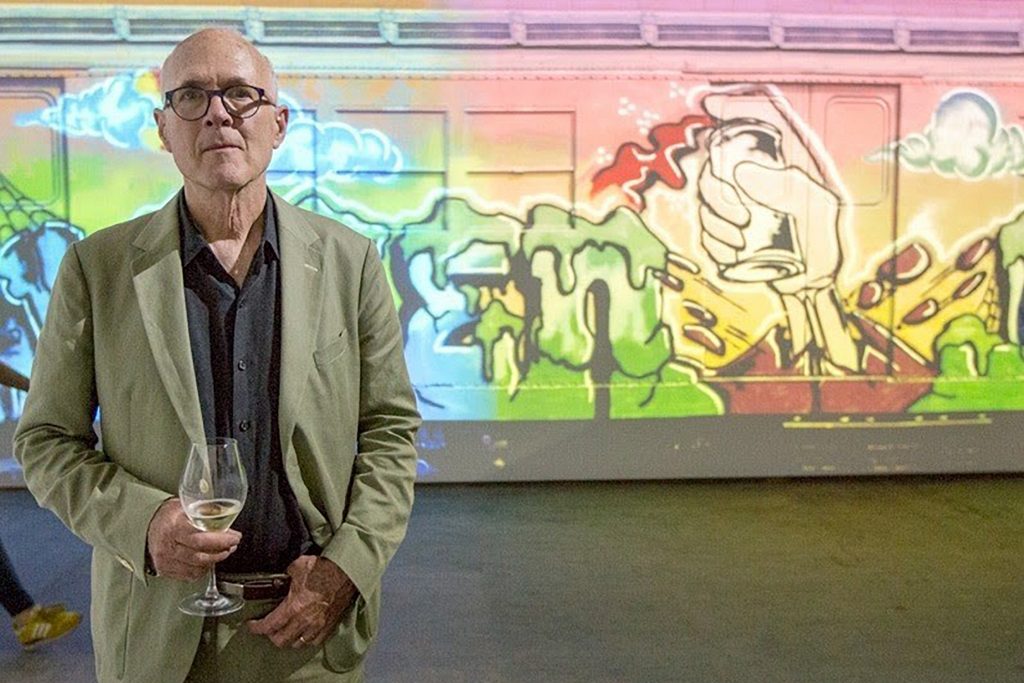 Henry Chalfant
Starting out as a sculptor in New York in the 1970s, Chalfant turned to photography and film to do an in-depth study of hip-hop culture and graffiti art. One of the foremost authorities on New York subway art, and other aspects of urban youth culture, his photographs record hundreds of ephemeral, original art works that have long since vanished. His archive of over 1,500 photographs is represented exclusively by Eric Firestone Gallery, New York and East Hampton. Chalfant co-produced the PBS documentary, Style Wars, the definitive documentary about graffiti and hip-hop culture and directed Flyin' Cut Sleeves, a documentary on South Bronx gangs, in 1993.  He continues to make documentary films about urban popular culture.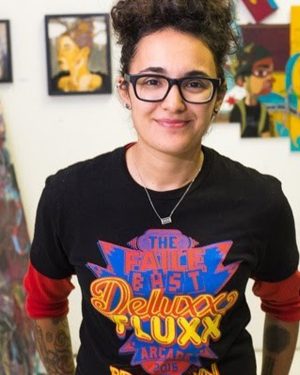 Sam Kirk
Kirk creates artwork to celebrate people and inspire pride and recognition for underrepresented communities. Her work walks the viewer through various moments, focusing on a celebration of culture, discovery of identity, and the politics that we have been fighting for generations. 
Working class communities continue to be her key ingredient of inspiration. Frequently exploring new destinations, her art is a continual study, sharing her experiences in the shifting landscapes of our neighborhoods. Part autobiographical, and part fairytale, her vibrant color palette reveals profound stories laced with optimism.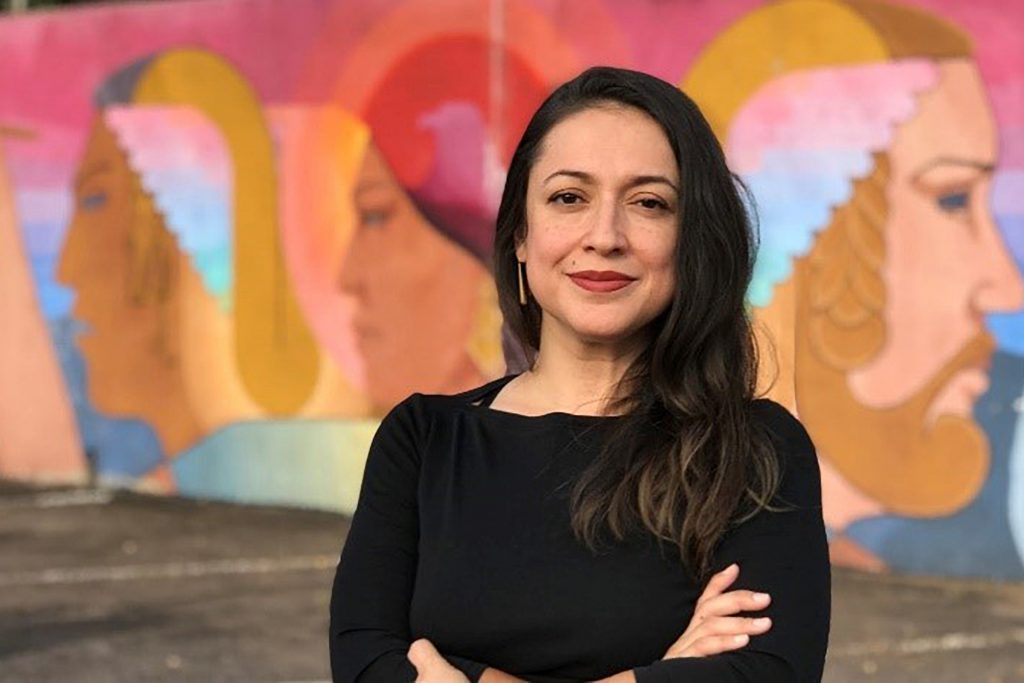 Nancy R
í
os
Nancy Ríos is a Hulbert Mellon Faculty Scholar at Colorado College, where she teaches in the Hulbert Center for Southwest Studies and conducts ethnographic research on the Colorado Springs Fine Arts Center at Colorado College's acquisition of the mural Arte Mestiza (1986) by Emanuel Martinez. Ríos also serves as Education Director for the Chicano/a Murals of Colorado Project, whose mission is to protect, promote, and preserve the visual legacy of Chicano/a murals in the state of Colorado through awareness, education, and preservation. Her work articulates the use of public space through queer feminist theories. She received her PhD in anthropology and a doctoral portfolio in Mexican American studies from the University of Texas at Austin.  
Hosts
Idris Goodwin
Idris Goodwin is a multidisciplinary arts leader and creative community builder. Across two decades he's forged a multi-faceted career as an award-winning script writer for stage and screen, Break Beat poet, director, educator, and organizer. He is the new Director of The Colorado Springs Fine Arts Center at Colorado College. The author of Free Plays: open source scripts for an antiracist tomorrow, Goodwin is committed to using the arts to spark meaningful conversation.  
Kevin

 

Coval
Kevin Coval is an Emmy-nominated, award-winning poet and author of Everything Must Go: The Life & Death of an American Neighborhood, A People's History of Chicago & ten other collections, & anthologies. He's the Creative Director and a founding editor of The BreakBeat Poets imprint on Haymarket Books.