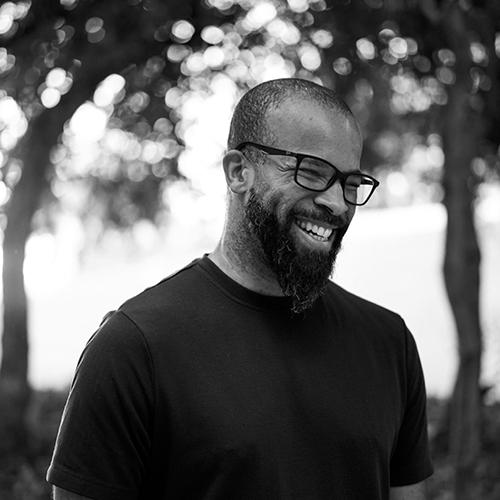 A Poetry Reading with Douglas Kearney
In celebration of Black History Month, join us for an evening of poetry and discussion with Douglas Kearney.
Douglas Kearney is a poet, performer, and librettist who has published seven books that bridge thematic concerns such as politics, African-American culture, masks, the Trickster figure, and contemporary music. His most recent collection, Sho, aims to hit crooked licks with straight-seeming sticks. Kearney is also the author of Buck Studies, which was awarded the CLMP Firecracker Award for Poetry, the Theodore Roethke Memorial Poetry Award, and the silver medal for the California Book Award in Poetry. Kearney's collection of writing on poetics and performativity, Mess and Mess and, was a Small Press Distribution Handpicked Selection; and Patter examines miscarriage, infertility, and parenthood. He has received a Whiting Writer's Award, was named a Notable New American Poet by the Poetry Society of America, and has been awarded fellowships from Cave Canem and The Rauschenberg Foundation. His work has appeared in Poetry, Iowa Review, Boston Review, and Indiana Review, and anthologies, including Resisting Arrest: Poems to Stretch the Sky, Best American Poetry, Best American Experimental Writing, and What I Say: Innovative Poetry by Black Poets in America. Raised in Altadena, CA, he lives with his family a little west of Minneapolis, MN and teaches creative writing at the University of Minnesota–Twin Cities.