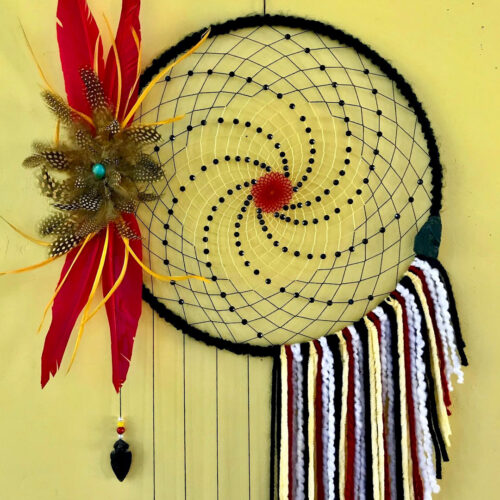 Contemporary Dream Catchers
Level 0 – This class is for the true beginner with no prior experience in the medium.
Want to tap into your creative side with people of all ages? Want some healing crystals and calming energy in your home? Let's honor the history of dream catchers while adding a modern twist with pops of color, soft materials, and beautiful crystals. Learn the step-by-step process of weaving and creating a magical contemporary dream catcher with your own creative flair and style. Join us on this fun and amazing journey of discovery and creativity! There is a material fee of $23 due to the instructor on the first day of class. For all ages! Students under the age of 12 are encouraged to be accompanied by a participating adult.