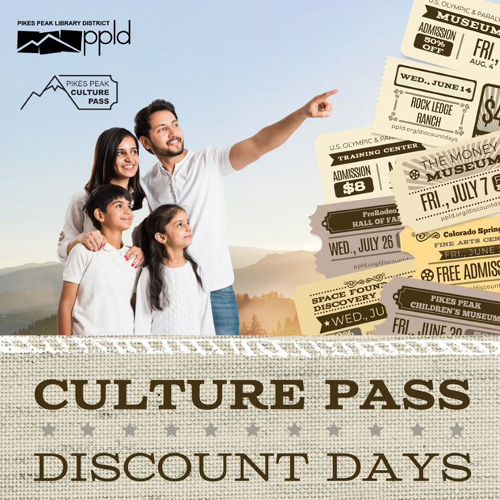 Culture Pass Discount Days
The Fine Arts Center has teamed up with Pikes Peak Library District for Culture Pass Discount Days this summer. PPLD cardholders will receive free admission to the FAC museum on Friday, June 23 by simply showing their library card or sharing their card number. 
PPLD will be here with their mobile library from 10 a.m. to 12 p.m. with games and activities. You can even check out books or a get a library card for free admission. The FAC's Bemis School of Art will also have a hands-on art activity.