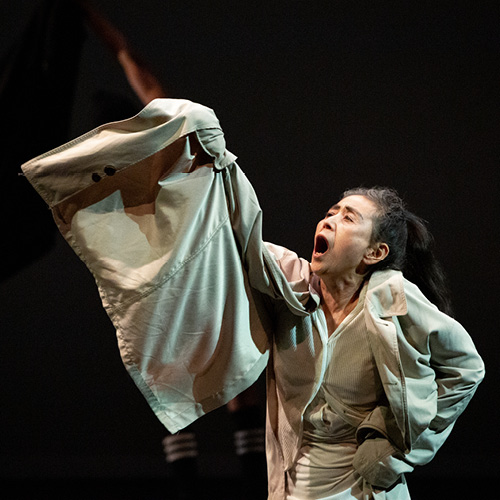 Eiko Otake performance: Intervention
Join us for a new performance by Eiko Otake at the Fine Arts Center during our First Friday celebrations! Free access to see Eiko Otake: I Invited Myself, vol. II on view in the museum.
In this site-specific performance, Otake will perform a series of actions in different museum locations while leading audiences to her exhibition on the second floor. Audiences should be prepared to follow Otake and find places to sit or stand in each location. Please be mindful that site-specific performances do not always offer clear sightlines, leaving it to audiences to discover how to best arrange themselves in the moment. There will be limited seating available for audience members who need physical support during the performance. Audience members may request mobility/physical assistance at patron services.
Space is limited. Please register in advance.