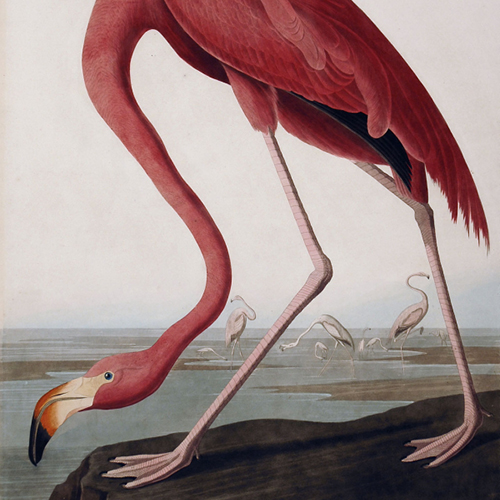 Talking about Audubon
Drawing from the FAC's collection, a class of 9 CC students has organized an exhibition of the renowned Birds of America prints by John James Audubon. Join the student curators of the exhibition Rethinking Birds of America: Conversations on Audubon for an in-gallery discussion of the prints, the birds, the artist, and the show.
Free and open to the public, space is limited.
Image: John James Audubon, Phoenicopterus Ruber, Linn. Old Male (Greater Flamingo) (detail), 1838
Collection of the Colorado Springs Fine Arts Center at Colorado College, FA 1958.6.173, Gift of the Estate of Phillip B. Stewart