Sponsorships
Why sponsor programs at the FAC?
There are myriad reasons why supporting the arts is so critical: arts promote true prosperity, arts strengthen economic vitality, arts are good for local business, arts drive tourism, arts have social impact, and arts spark creativity and innovation! Arts and culture develop character and intellect in our youth, support jobs, generate government revenue, and are a cornerstone of our community's identity – the arts mean business and the arts contribute to vitality. It creates a virtuous cycle of community health and prosperity.
The FAC provides rich cultural experiences audiences are restless for and excited about: performances that entertain, enrich, challenge the mind, and give us enjoyment; experiences that enlighten and enlarge peoples' worlds; and moments that elevate our everyday lives, raise our awareness and uplift us.
Not only does supporting Fine Arts Center (FAC) programs provide an ideal philanthropic opportunity and tax benefit, but it facilitates an outstanding marketing partnership. It is an ideal means of dovetailing and leveraging your promotional, corporate responsibility, and community outreach goals all at the same time.
As a nonprofit, privately-funded organization, the FAC could not even consider providing high-quality arts classes, theater and museum programming without your help.  Our earned ticket, admission and class tuition revenue doesn't even cover half of our needed income, and we rely on intelligent and generous private donors, funders and sponsors for the lion's share of the other half. We are incredibly grateful for this outstanding support, consider our donors and partners to be among our greatest assets, and want you to be equally excited about working with us.  We – and the communities we serve – are indebted to you.
FAC museum exhibitions, theatre productions, education and outreach programming, school tours, and events such as Family Adventure Days, Free Days, Military Admission, and other programs would not be possible without the generous support of sponsors. The FAC offers high-value benefit packages with maximum marketing and exposure to ever-expanding audiences. New opportunities always exist for individuals, foundations and corporations.
Marketing Exposure
Supporting the FAC's programming, you can expect your name/logo to be seen by hundreds of thousands of people through a combination of on-site visits to our galleries, online promotion, traditional media and advertising, social media, and permanent on-site donor recognition at the FAC. Acknowledgment at the venue reaches not only the thousands of  visitors that we typically host in person for our many museum exhibitions, but also the thousands of those who visit for theatre performances, Bemis School of Art classes and programs, school and private group tours, and other public events throughout the year.
In addition, the ability to self-promote your support of the FAC and specific programs by using official FAC-provided and approved graphics, provides you the invaluable benefit of demonstrating your patronage of the arts at your place of business and in your marketing materials. Not only do culturally-active patrons love being engaged in our community's artistic identity, but they also admire and support more than ever the generous businesses that develop and activate partnerships with beloved cultural organizations.
How the Community Benefits – How You Benefit
Partnering with the FAC communicates a powerful message about your commitment to the community and your support of civic responsibility. It demonstrates your support not only of the arts and cultural scene in Colorado Springs, but of this beloved, revered historic institution. Be a part of investing in this community and driving our local economy in one of the most critical and compelling ways possible!
The Audience We Serve
There are approximately 100,000 visits to the FAC every year for a variety of programs. Predominantly these are audiences with buying power, disposable income, intellectual savvy, and a boldness to get out in their community and participate. Arts audiences are overwhelmingly highly-educated individuals with significant disposable income. They eat out. They attend multiple arts-oriented events. They're between 35 and 60 and are informed and curious.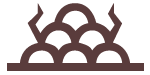 Opportunities
We are happy to discuss customized sponsorship programs specific to your organization. Please call Samilja Heim at (719) 477-4317.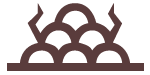 Annual Gala
Support the very best that the arts have to offer for our community's soul, creativity and vitality. Customize a partnership that best suits your marketing and community responsibility goals.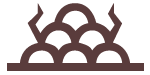 Tax Benefits
Please consult your tax professional regarding the exact benefit for which your business would be eligible in accordance with the specific partnership agreement.