An Historic Alliance
In 2016, the Fine Arts Center officially announced an historic alliance with Colorado College that signals the re-envisioning and redefining of both organizations' contributions to the arts in the region. The partnership supports the missions of both organizations while expanding innovative learning opportunities, arts programming and cultural resources for the greater Colorado Springs community. The goal of the alliance goes beyond merging two existing organizations: It seeks to create something new, ground-breaking and forward-looking.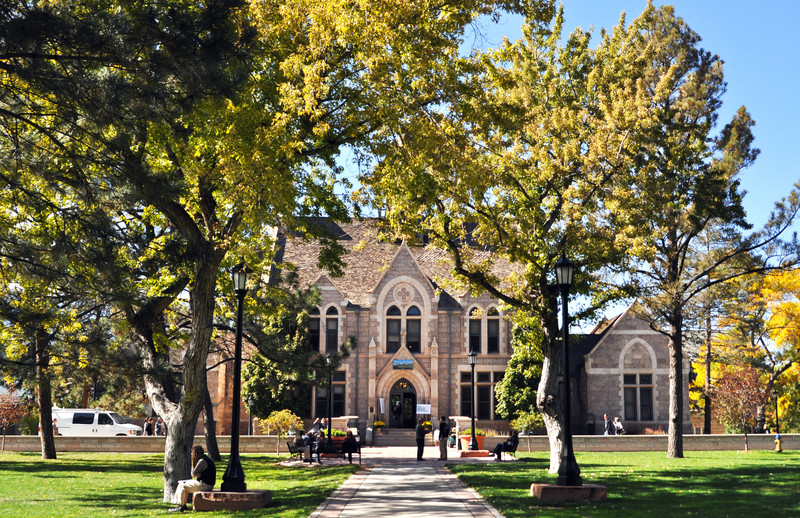 Alliance Related News:
OFFICIAL PRESS RELEASE
CC FAC Museum Staff Release
FAC Leadership
Learn more about the process and next steps HERE.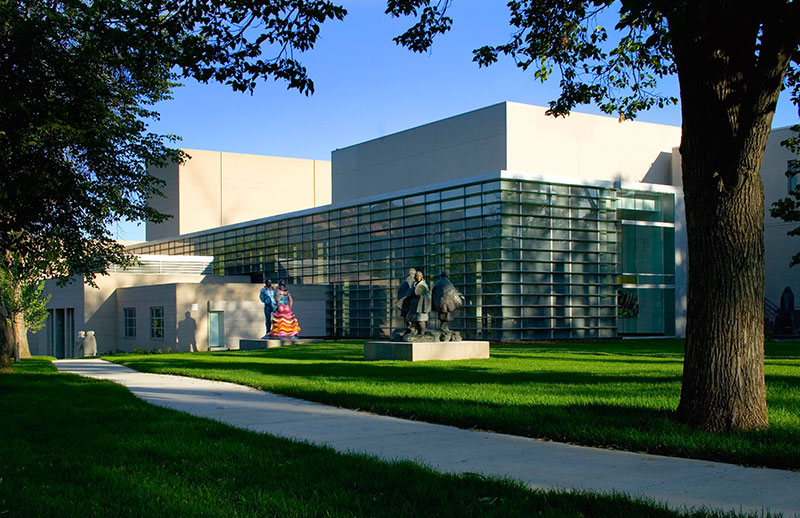 Mission of the CSFAC at CC
The mission of the Colorado Springs Fine Arts Center at Colorado College is primarily to support visual arts, performing arts, and arts education within the Colorado Springs community consistent with the current FAC mission while also supporting the educational role and mission of Colorado College. The Colorado Springs Fine Arts Center at Colorado College will continue to provide innovative, educational and multidisciplinary arts experiences that elevate the individual spirit and inspire community vitality, building upon its history as a unique cultural pillar of the Rocky Mountain region.
FAC/CC Strategic Plan Approved
Community members are invited to review the document approved by the Strategic Plan Oversight Committee on June 14, 2017, and learn more about how the plan's themes of Excellence, Access, and Collaboration will guide this historic alliance.
Message from Fine Arts Center CEO, David Dahlin
January 27, 2017
As the transition planning and integration with Colorado College has progressed over the last 6 months, we have understood from the very initial conversations that the process would bring about changes both big and small. As we've gotten deeper into the transition implementation, it became clear to me that the job I was hired to do is nearing completion. Yesterday, I announced to the Board of Trustees that I will finish out my term as President and CEO of the Fine Arts Center on June 30, 2017. At that time, CC will assume full operational management of the FAC with a modified organizational structure that calls for a new director-level position to lead the day-to-day management of the organization.
I am pleased to inform you that Colorado College President Jill Tiefenthaler has asked our very own Erin Hannan to take on this new role as Director of the Fine Arts Center and assume many of my former responsibilities. Erin will start this new position on May 1 allowing us to overlap through June to ensure a smooth transition. For those of you who may not know Erin, she currently serves as the leader of all marketing, communications, fundraising and patron services at the FAC as our Executive Director of Advancement and External Affairs. I am thankful that Erin has agreed to take on this directorship, as her 15 years of history with the Fine Arts Center and her credibility with our community will be important as the integration with CC continues. I look forward to working closely with Erin, as we manage this process through to its fruition.
Thank you for your support of the Fine Arts Center and of me personally. We can be proud of what we are accomplishing together for the good of our community. The future of the Fine Arts Center is indeed bright and I look forward to seeing what will be achieved in the years ahead.
All my best,
David Dahlin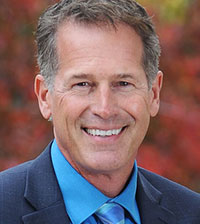 Message from Fine Arts Center CEO, David Dahlin
August 25, 2016
I am excited to personally share with you the news that we have just completed the agreement formalizing our alliance with Colorado College (CC).
As you have likely read in the news over the past few months, and may have seen in some of my recent messages, the Fine Arts Center (FAC) has been in discussions for the last ten months regarding an alliance with CC. I am pleased to be able to announce the completion of the agreement, and the achievement of this momentous partnership. Forging this collaboration supports the missions of both organizations while expanding innovative learning opportunities, arts programming and cultural resources for the greater Colorado Springs community.
Our Board of Trustees has worked tirelessly to ensure that this alliance will benefit the FAC, CC and the community, without compromising our mission. I am deeply indebted to them for their vision, passion, professionalism and care throughout this process.
Since joining as your CEO in July 2014, I had set my sights on securing long-term sustainability for the FAC. In our long, rich history, the FAC has seen abundance and scarcity, and through the decades has consistently been generously and thoughtfully supported by the citizens of this community. Unlike many other arts institutions across the country, the FAC receives no dependable public funding. This treasured, historic institution has always been championed passionately by the people of our region who care about the arts and want to ensure a vibrant cultural identity for our city. However, without public funding or a large endowment the FAC has been financially vulnerable. We'd been exploring the feasibility of launching an endowment campaign with a goal of raising an additional $20 million when the CC alliance presented itself as a possibility. As we explored this, we realized that this was not only an exciting avenue toward achieving that goal in an even bigger, bolder way than we'd imagined, but it also created exciting new programming opportunities.
As a part of our agreement with CC, our total endowment will be more than tripled by 2020. We'd dreamed (and many thought it was a pipe dream) of garnering an additional $20 million of endowed funds by 2020. I am pleased to announce that because of this alliance we have realized that ambitious goal as of today! Over the next four years we'll  see a minimum of an additional $10 million in endowed funds restricted to support the FAC mission in perpetuity. This is a game changer for the FAC!
While this certainly places us on a much more sustainable financial footing, we will continue to be an institution for the community and of the community. Your financial support will continue to be a critical part of us being able to achieve excellence in our programming. Even though this is a sizable endowment, it will cover less than half of our annual operating costs. We will still depend on the generosity and involvement of our beloved residents to share in caring for and cherishing this incredible gem for generations to come.
The president of CC, Jill Tiefenthaler, and I share great enthusiasm for what the future holds and the impact we will be able to have together. Like you, Jill knows the FAC is a cultural gem and is excited about the immense possibilities this alliance presents. I am excited that this alliance will create a strong and vibrant future for the FAC that will enable us to thrive and build upon our legacy for another 100 years.
I am gratified to know that so many loyal patrons and community leaders endorse and support this alliance, such as our Mayor John Suthers, philanthropists and visionaries Margot Lane and Kathy Loo, and the president of El Pomar Foundation and the FAC Foundation Board, Thayer Tutt.
We look forward to continuing this journey with you. We will spend the first year focused on planning before implementing any significant changes. We will actively seek community input as we conduct a robust strategic planning process, including listening sessions which will be open to the community.
I expect that you might still have questions. Above you will find the full press release regarding the announcement, as well as Frequently Asked Questions and information about the upcoming public comment sessions.
I would like to express my tremendous gratitude to everyone involved in seeing the agreement for this alliance through to fruition, in particular my Board of Trustees, led by Chair Ron Brasch and Vice-Chair David Kunstle, and the FAC Foundation Board, led by Thayer Tutt.
And my sincere thanks to you for your past, present and future support and participation!
David Dahlin | President & CEO