JOIN THE FINE ARTS CENTER
As a member, you are a valued and essential part of an organization at the center of the regional arts scene.
We LOVE our members! Members play a crucial role in our organization's past, present, and future. Your membership dollars are tax-deductible, and help fulfill our mission of bringing world-class arts experiences and education to the Pikes Peak region.
Support from loyal patrons through membership is essential since we receive almost no public funding, and programming revenue covers only a fraction of the costs. Your membership helps enables us to provide important programs such as school tours, youth theatre programs, and art classes for at-risk youth and our military community.
Do you like to travel? At the Contributing level and above you receive reciprocal membership benefits to other art museums including the Denver Art Museum.
We look forward to having you join us!
All FAC members receive:
The priceless investment of supporting the region's best arts facility and invaluable programming
Unlimited free admission to the museum's permanent collection throughout the year
Invitations to Exhibition Preview Openings and members-only events, lectures, workshops, tours, and more
Discount on single theatre tickets and ticketed FAC public programs
Discounts and priority early registration on Bemis School of Art classes
NEW! FREE admission to any specially ticketed museum exhibitions
NEW! Subscription to digital ArtsFocus magazine
NEW! 10% discount in Museum Shop*
NEW! FAC Coffee Bar punch card – buy 10 get one FREE*
NEW! Discounts on select, specially ticketed Colorado College cultural and arts programming
NEW! Discounts and free admission to approx. 65 college museums through the College and University Art Museums Reciprocal Program (Show FAC Membership card at participating reciprocal museum)
 *With membership card. Exclusions may apply.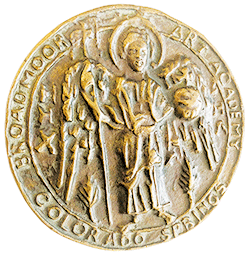 FOR A LIMITED TIME ONLY!
100th Anniversary Medallion Club
In celebration of 100 years of incredible arts experiences, we're offering a special $100 membership. Enjoy the impressive list of benefits included in our Family Level Membership, the priceless satisfaction that comes with knowing you're supporting world-class arts experiences, and last but not least — a cool new tote bag! (One tote bag per membership, tote bags cannot be mailed and must be picked up during normal business hours.) 
Already a member? We can add a year to your current membership at the Medallion Club level!
Choose the right level
Learn more about Sustaining Memberships — Convenient, automatic, ongoing monthly contributions you can change or stop at any time! More

Student $30
Membership for one college student 18+
Must have valid student ID.
join/renew

Individual $65 ($45*)
Membership for one adult
*Discounted for seniors & military
join/renew

Family $90 ($60*)
Membership for two adults and all children under 18 in the household *Discounted for seniors & military
join/renew

Contributing $150
Family membership with two general admission guest passes plus ...
join/renew

Patron $400
Family membership with four general admission guest passes plus ...
join/renew

Benefactor $750
Family membership with six general admission guest passes plus ...
join/renew
Contributing additional benefits
Western Reciprocal Membership to 20 museums, including free admission to the Denver Art Museum. 25% Discount on gift memberships.
Patron additional benefits
Western Reciprocal membership, and Museum Alliance Reciprocal membership to approximately 40 museums, including free admission to the Denver Art Museum. 25% Discount on gift memberships.
Benefactor additional benefits
Western Reciprocal membership, Museum Alliance Reciprocal membership, and North American Reciprocal membership to over 900 museums, including free admission to Denver Art Museum. 25% Discount on gift memberships. Complimentary copy of one museum exhibition catalog of your choice per year (FAC-produced, soft-cover), and discounts on hard-bound catalogs or specialty publications while supplies last. Print subscription to ArtsFocus magazine.
*Discounted for seniors 55+ & military
Explore Western Reciprocal, Museum Alliance Reciprocal and North American Reciprocal benefits here!
ORGANIZATIONAL MEMBERS
Fountain Valley School
University of Colorado at Colorado Springs
Organizational members receive:
Unlimited free admission to the museum's permanent collection throughout the year
50% discount for all interested individuals of organization who wish to purchase a basic level membership of their own
Inclusion in member e-mail program for all individuals of organization (list must be provided by organization), including Invitations to members-only events and exhibit previews, lectures, workshops, tours, etc., including artist receptions, and curator-led programs
Exclusive memberships

Director's Circle
The most exclusive membership level at the Fine Arts Center...
join/renew

Curtain Call Society
Enjoy incredible Theatre benefits and help grow our Performing Arts program...
join/renew

1919 Society
Celebrating the FAC's first 100 years and be part of its launch into the next 100...
join
Fourth Grade Passport to the Arts Program
With the Arts We Thrive
In an effort to maximize learning opportunities and incite a lifelong love and appreciation for the arts with area youth, the Fine Arts Center is proud to announce the Passport to the Arts program for fourth grade students and their families. LEARN MORE

Monthly Member Tour
All Fine Arts Center members are invited to attend our exclusive Monthly Member Tours, held on the first Saturday of each month at noon. Each tour will feature a different topic. We encourage you to attend multiple tours and continue learning about the FAC. No RSVP required, check-in at the front desk.
Our next tour will be held on Saturday, December 7 at 12 noon. Join us for a tour of our beautiful building with Christopher Nims, FAIA, who was a principal member of the Tryba Architects design team for the Fine Arts Center 2007 building expansion project. Chris is a retired architect and educator with over 45 years of professional practice including 2.3 million square feet of museum design and planning. We'll start with a short presentation of the design effort for the 2007 FAC renovation and addition, followed by a tour.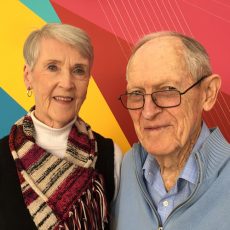 Members of the Month
Learn about our Dec/Jan members of the month,
Eileen Reilly and Wes Bolin | Video
Past members of the month:
Oct/Nov | Mekael Daniel
Aug/Sept | Robert and Sara Ware Howsam
June/July | Dale Ferbrache
April/May | Yemi Mobolade
Feb/March | Zunneh-bah Martin
Dec/Jan | Terry Cline, Stephanie Alberti, Terresse and Soffiya Alberti-Cline
Oct/Nov | Julia and Drew Baxter
Aug/Sept | Wayan Buschman
June/July | Donna Goodrum
April/May | Nelson Kies

More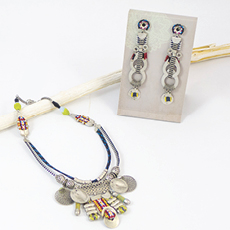 FAC Member Shopping Event: Holiday Edition
Thursday, Dec. 5, 3-6 p.m.
Get an early start on your holiday shopping and enjoy a festive afternoon in the Museum Shop! We have many unique finds to satisfy even the hardest to shop for on your list. 20% discount and 15% discount on consignment items. Enjoy hot cocoa, hot apple cider, and some yummy treats!
Sustaining Membership
Make a big impact! BECOME A SUSTAINING MEMBER TODAY!
Convenient, automatic, ongoing monthly contributions you can change or stop at any time!
A sustaining membership is a monthly contribution to the FAC at whichever amount is right for you. It is the most convenient and efficient way to support the FAC and its programs while maintaining your FAC member status. As a Sustaining Member, you will …
Enjoy uninterrupted FAC membership status.
Help us save dollars in postage, paper and administrative costs.
Utilize an eco-friendly option by allowing us to cut down on renewal mailings.
Help provide the FAC with a steady and reliable stream of income that allows us to plan for a sustainable future.
How it Works: Your contribution is deducted automatically from the debit or credit card of your choice every month. Your membership renews every year at the same amount. You can make a change or cancel at any time. We will send you a membership card each year.
Sustaining members receive all of the benefits of regular members based on their level of giving.
Corresponding Membership Levels:
| | |
| --- | --- |
| Level | Amount per Month |
| Contributing | $10 |
| Patron | $30 |
| Benefactor | $60 |
| Fred Bartlett | $85 |
| Julie Penrose | $210 |
| Dusty Loo | $420 |
| Alice Bemis Taylor | $840 and up |
Corresponding Membership benefits will be automatically assigned based on your level of giving. You will receive your membership card in the mail within 2 to 3 weeks of this purchase.
FAQs
You will receive an email confirmation for your records each time a payment is processed.
If payment is canceled, membership benefits will expire the same month of the cancellation.
The first charge is processed as soon as you click submit. The following payments occur in monthly increments from this first date (meaning that if the first charge was submitted on March 14, the next would be processed on April 14, May 14).
You can change the payment date, increase, decrease or cancel your monthly gift by emailing membership or calling (719) 477-4390.
In late August 2016, the FAC and Colorado College announced an alliance that signals the re-envisioning and redefining of both organizations' contributions to the arts in the region. The partnership supports the missions of both organizations while expanding innovative learning opportunities, arts programming and cultural resources for the greater Colorado Springs community. This alliance made the FAC a part of the Colorado College campus and operations. The FAC operations transition to the college as of July of 2017 necessitated changes to our legal structure, which includes a change to our membership bylaws. DETAILS