buy online
Theatre tickets, special events, and gift certificates.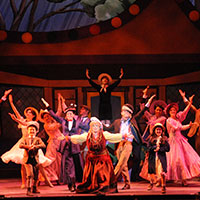 Theatre Tickets
The Sound of Music
December 12 – January 12
Info | Tickets
The Bridges of Madison County
February 13 – March 1
Info | Tickets
The Miraculous Journey of Edward Tulane
March 6 – April 5
Info | Tickets
Silent Sky
April 2 – April 19
Info | Tickets
Men on Boats
April 24 – May 2
Info | Tickets
The 25th Annual Putnam County Spelling Bee
May 28 – June 21
Info | Tickets
2020-2021 Season Opener: In the Heights
September 24 – October 18
Info | Tickets
And more!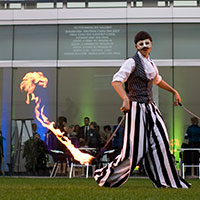 Other Events
Ongoing Art Classes
Browse classes and register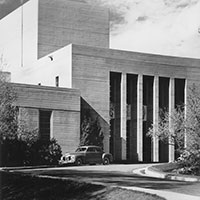 Museum Admission
Non-members
Adults: $10
Military and Seniors (55+) w/ID: $5
Students & Teachers w/ID: FREE
FAC Members – Always receive FREE admission!
Art Classes
Whatever your artistic interest and whatever your age or skill level, we have classes to drive your passions at the Fine Arts Center's Bemis School of Art, a year-round facility. Experienced artists and art instructors, large studios and limited class size create a motivational and supportive environment to explore and develop your talents. Browse classes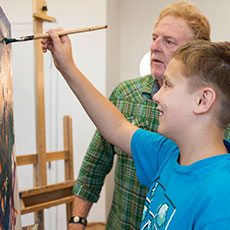 Ticket Pricing
Ticket prices vary by production and by theatre section, however seats for most shows start at $20 (limited availability).
FAC Members may receive a 5-25% discount on tickets depending on current ticket prices.
Employees of University of Colorado Colorado Springs and Fountain Valley School receive member pricing for theatre tickets.
Thanks to Blue Star Theatres, active, reserve, and retired members of the Military are able to receive one ticket at the current member rate for any theatre production.
Students can purchase rush tickets 1 hour before the performance for $15.
Students attending Colorado College, University of Colorado Colorado Springs, and Fountain Valley School can purchase rush tickets any time during the day of the performance.
Exchanges
Tickets may be exchanged for another performance date during the same production (subject to availability) up to two hours prior to curtain. A $5 exchange fee applies (waived for subscribers). Price differential and other rules may apply. Call (719) 634-5583 to exchange your tickets.
Donate Tickets
If you are unable to use or exchange your tickets, you may transfer them prior to the performance as a tax-deductible contribution. Call (719) 634-5583 to donate your tickets.
Front Desk Hours
Sunday-Monday: 10 a.m. to 5 p.m.
Tuesday-Saturday: 10 a.m. to 7:30 p.m.
Museum Closed Mondays
Call (719) 634-5583 or email fac@coloradocollege.edu