tOURS
Group tours are unavailable at this time.
Sign up for our emails to receive updates.
Tours of the Fine Arts Center's world-class art museum are crafted for a variety of ages and interests.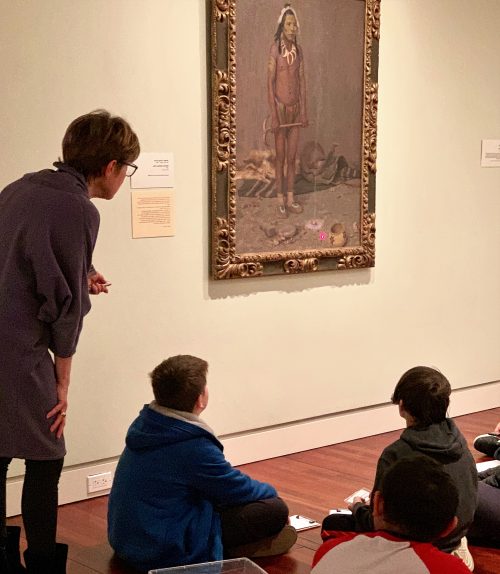 Self-guided Tours
Come visit the museum and use our mobile guide to dig deeper.
School Tours (Not currently available)
Enrich the minds and imaginations of your students with the ageless power of art. We offer a variety of tour options for educational groups of all ages, sizes, and abilities.
Group Tours (Not currently available)
We offer tours for a variety of groups including clubs, service organizations, church groups, etc.
Volunteers
We love our volunteers! The success of many FAC touring programs  is due to the commitment from our passionate volunteers. We are so appreciative of the time, commitment and dedication these amazing people bring to the FAC.
Museum Guidelines
The museum belongs to everyone. There are a few tips on how best to enjoy the art, respect the art and show courtesy to other visitors. Call the Fine Arts Center front desk with questions: (719) 634-5581. More
Sponsors