Student Matinees
The award-winning and critically-acclaimed Fine Arts Center Theatre Company produces an annual season of musicals, comedies, and dramas. Bring classes and groups to our student matinées for an enriching experience to last a lifetime. The variety of theatre experiences will leave your students wanting more and wishing to come back!
Tickets are only $8 per student! One free adult chaperone is required for every 10 students. Additional adults are $15.
Availability may be limited within 8 weeks of each performance.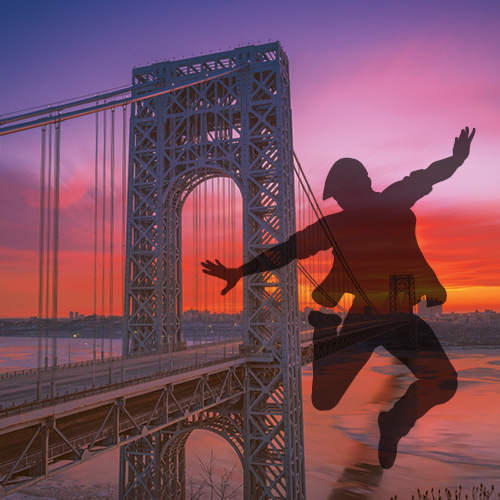 Student matinees offered Tuesdays & Thursday: March 14, 16, 21, 23
 

at 10 a.m.

 
Music and Lyrics by Lin-Manuel Miranda | Book by Quiara Alegría Hudes | Conceived by Lin-Manuel Miranda
Directed by Elisa Santora
From the creator and star of Hamilton comes Lin-Manuel Miranda's first Tony Award-winning musical, a love-letter to the community in upper Manhattan where he still lives. In The Heights tells the universal story of a vibrant community in New York's Washington Heights neighborhood — a place where the coffee from the corner bodega is light and sweet, the windows are always open, and the breeze carries the rhythm of three generations of music. It's a community on the brink of change, full of hopes, dreams, and pressures, where the biggest struggles can be deciding which traditions you take with you, and which ones you leave behind. A Hip Hop musical with a Salsa beat, In The Heights is the winner of the 2008 Tony Awards for Best Musical, Best Score, Best Choreography and Best Orchestrations.
Scheduling
Mainstage productions start at 10 a.m. These shows run approximately 2.5 hours, including a 15-minute intermission. Minimum group size is 15 students (not including chaperones).
Reservation and Payment
To schedule, contact jtruty@coloradocollege.edu or call (719) 634-5581 with the following information:
School · Grade level · Group size (students and adults) · Preferred dates · Show · Special needs · Contact information
Availability can vary based on group size.
A 50% nonrefundable deposit is due upon scheduling your reservation. The remaining balance is due two weeks prior to the performance. All payments are final.
Ask about our pre and post-show workshops and talk-backs with the cast!
FAQs
What if I have students with special needs?
We do our best to accommodate all students. If you have students with special needs, please let us know when you make your reservation so that we can make any necessary arrangements.
Can I choose my own seats?
For Mainstage shows, a block of seats will be assigned to each group based on group size and reservation date. For Family Series shows, seating is general admission.
Can I make changes to my reservation?
Depending on availability, you may change your group size up until the final payment has been made. After that date, you may purchase additional tickets based on availability, but no refunds can be given if you reduce your group size. Exchanges are evaluated on a case-by-case basis.
Can home schooled students get tickets to student matinees?
Yes! For groups with the minimum quantity of 15 or more students, normal student matinee procedures will apply. For groups of fewer than 15 students, tickets are available starting two weeks before the performance date (when final payments have been received from groups that do meet the minimum quantity) and all adult tickets will be additional adult tickets.
What if my school has a snow day?
If you are unable to attend a performance due to a weather cancellation or delay, please let us know as soon as possible! We will do our best to reschedule your performance. If this is not possible, you will be given a full refund.
What other activities do you offer for school groups?
The FAC is not currently offering museum tours for school groups at this time.
Some other frequently asked questions are addressed in the Student Matinee Guidelines. If you have any further questions, feel free to contact us.
Sponsors
Kinder Morgan Foundation