Art School
Whatever your artistic interest, age or skill level, we have classes to drive your passions at the Fine Arts Center's Bemis School of Art. Experienced artists and art instructors, large studios, and limited class size create a motivational and supportive environment to explore and develop your talents.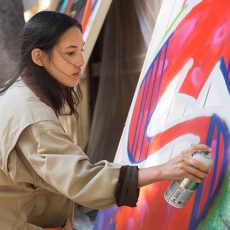 Course Catalog
We offer courses for all ages and skill levels including drawing, painting, printmaking, ceramics, mosaics, glass arts, jewelry, film photography, and more. Search, Browse, Register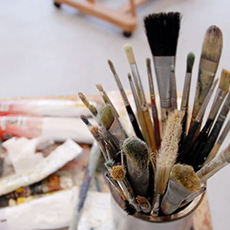 Special Programs
Our art school offers a variety of special programs independently and through community partnerships including Military Artistic Healing workshops, School District 11 Talented in Art Program, Colorado College Starting Blocks, and more.  Learn More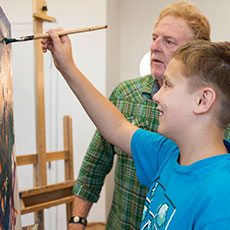 Scholarships
The Fine Arts Center's Bemis School of Art offers limited full and partial scholarships to youth and adult students with demonstrated financial need. Apply Today
Bemis School of Art Planning Committee Releases Long-Term Plan
The Bemis Implementation Plan Committee has wrapped up a several month-long process of planning for implementation of the program's strategic initiatives. Now, the team is sharing the bold, long-term plan for transformation of the program, which has the potential to serve as a model of innovation, education, and inclusivity in the arts.
History of the Art School
Excellence in arts education has been core to our mission since the Broadmoor Art Academy opened its doors a century ago, and our art school honors that legacy by striving to recruit instructors at the national level. Learn more
Wounded Warriors/Military Artistic Healing program is supported by Northop Grumman