Beyond the Surface: Ansel Adams Reconsidered
Thursday, July 15 | 6 p.m. MDT
Ansel Adams is often celebrated for his formal contributions to the history of fine art photography as well as his environmental advocacy. In this roundtable conversation, Dr. Tara Kohn, Dr. Carlos Alonso Nugent and Dr. Karen Roybal bring a new perspective to the work of Adams, pushing beyond the surfaces of his images to address the ways his work frames questions about environmental unconsciousness, histories of dispossession, fractured identities, and legacies of violence. The conversation is moderated by Katja Rivera, Curator of Contemporary Art.
Image: Ansel Adams, Aspens, Dawn, Dolores River Canyon, Autumn Colorado, 1937
Photograph by Ansel Adams
© The Ansel Adams Publishing Rights Trust.
Panelists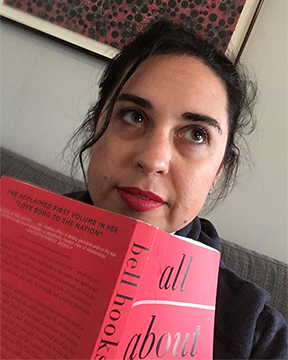 Tara Kohn is Assistant Professor of Contemporary Art History at Wells College. She was the 2017–18 Andrew W. Mellon Postdoctoral Fellow in American Art History at Bowdoin College, and her research has also been supported by the United States Holocaust Memorial Museum. Her writing has appeared in American Art, Jewish Translation/Translating Jewishness—a volume she also co-edited—and Panorama: Journal of the Association of Historians of American Art, among other places. Her article "Elevated: Along the Fringes of 291 Fifth Avenue" was named Honorable Mention for the 2019 Director's Essay Prize at the National Portrait Gallery. She is currently working on a book manuscript titled Ancestral Time: Toward a Global History of the Photographic Book. She is based in Ithaca, New York.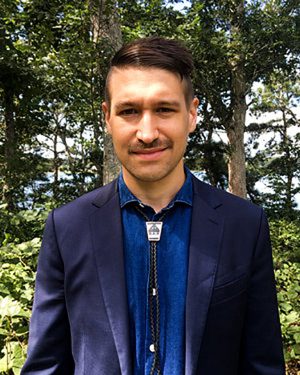 Dr. Carlos Alonso Nugent is an Assistant Professor of English at Vanderbilt University, where he will teach courses on U.S. literature and culture, Latinx literature and culture, critical race and ethnic studies, and the environmental humanities. Among other venues, Nugent has published in American Literature, ISLE: Interdisciplinary Studies in Literature and Environment, and Modernism/Modernity Print Plus; in 2020, he received the Norman Foerster Prize for the Best Essay of the Year in American Literature. At present, Nugent is working on two books: in the first, he shows how "imagined environments" have shaped the U.S.–Mexico borderlands since the mid-19th century, and in the second, he traces a tradition of "Latinx ecomedia" back to the colonial period. Nugent received his Ph.D. from Yale University in 2020, and held a Mellon Fellowship at Stanford University in 2020–21. He grew up in Tucson, Arizona.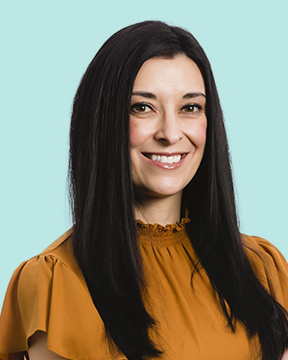 Karen R. Roybal is an assistant professor of Southwest Studies at Colorado College. Her specializations include Southwest Studies, Archival Studies, Chicanx and Latinx literature and history, and Cultural Studies. She teaches courses in literature, arts and culture, archival studies, Southwest/Borderlands history, and environmental justice. Dr. Roybal is the author of Archives of Dispossession: Recovering the Testimonios of Mexican American Herederas, 1848-1960 (University of North Carolina Press, 2017). Her most recent project is New Transnational Chicanx Perspectives on Ana Castillo, co-edited with Dr. Bernadine Hernández (University of Pittsburgh Press, 2021).