First Friday Art Parties
Our vibrant First Friday Art Parties include music, a cash bar, snacks, and depending on the month, artist talks and demonstrations. Come enjoy the stunning ambiance offered by this chic, historic venue.  Deco Lounge features art for sale by local and regional artists.
Free and open to the public from 5-8 p.m. on the First Friday of each month (with occasional exceptions).
The Fine Arts Center is proud to be part of First Friday Downtown
October/November 2023 Featured Artist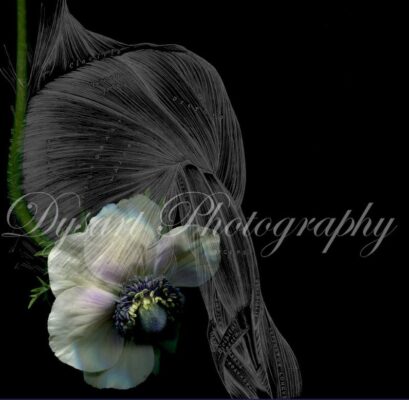 Adana Dysart
(Colorado Springs, CO)
Adana Dysart is a second-generation artist living in Colorado Springs. She obtained her Bachelor's Degree in Fine Arts specializing in photography from the University of Texas at Arlington in 2009. Since then, she has developed a remarkable style and approach to capturing the wonders of the world. Her current work, The Innate, utilizes a special technique named "scan-o-gram" to highlight the splendor intrinsic to every aspect of life, from humans to the natural environment. You can discover more of Adana's photography at dysartphotography.com as well as the Instagram page @peopleshouldbecats where she and her partner, Eric Houge, capture street portraits of distinctive individuals in various locations around the globe using film cameras.
August/September 2023 Featured Artist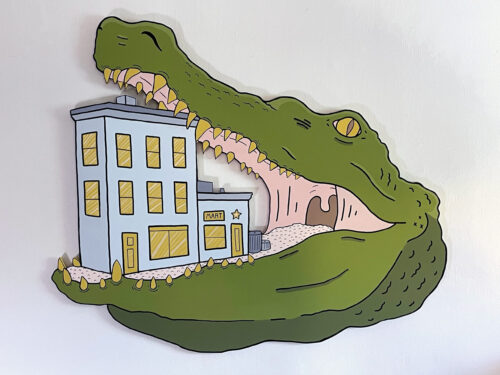 Ian Stewart
(Manitou Springs, Colorado)
Ian Stewart is an Animator, Graphic Designer and Sculptural artist based out of Manitou Springs, Colorado. He graduated from Humboldt State University in 2012 with a Bachelor's Degree in Graphic Design and currently works as a Patron Experience Guide here at the FAC. Since childhood Ian has always been fascinated with animals. This fascination has driven him to create a body of work that is based on the relationships between wildlife and humans. Ian spends most of his free time eating delicious food and adventuring around Colorado
June/July 2023 Featured Artist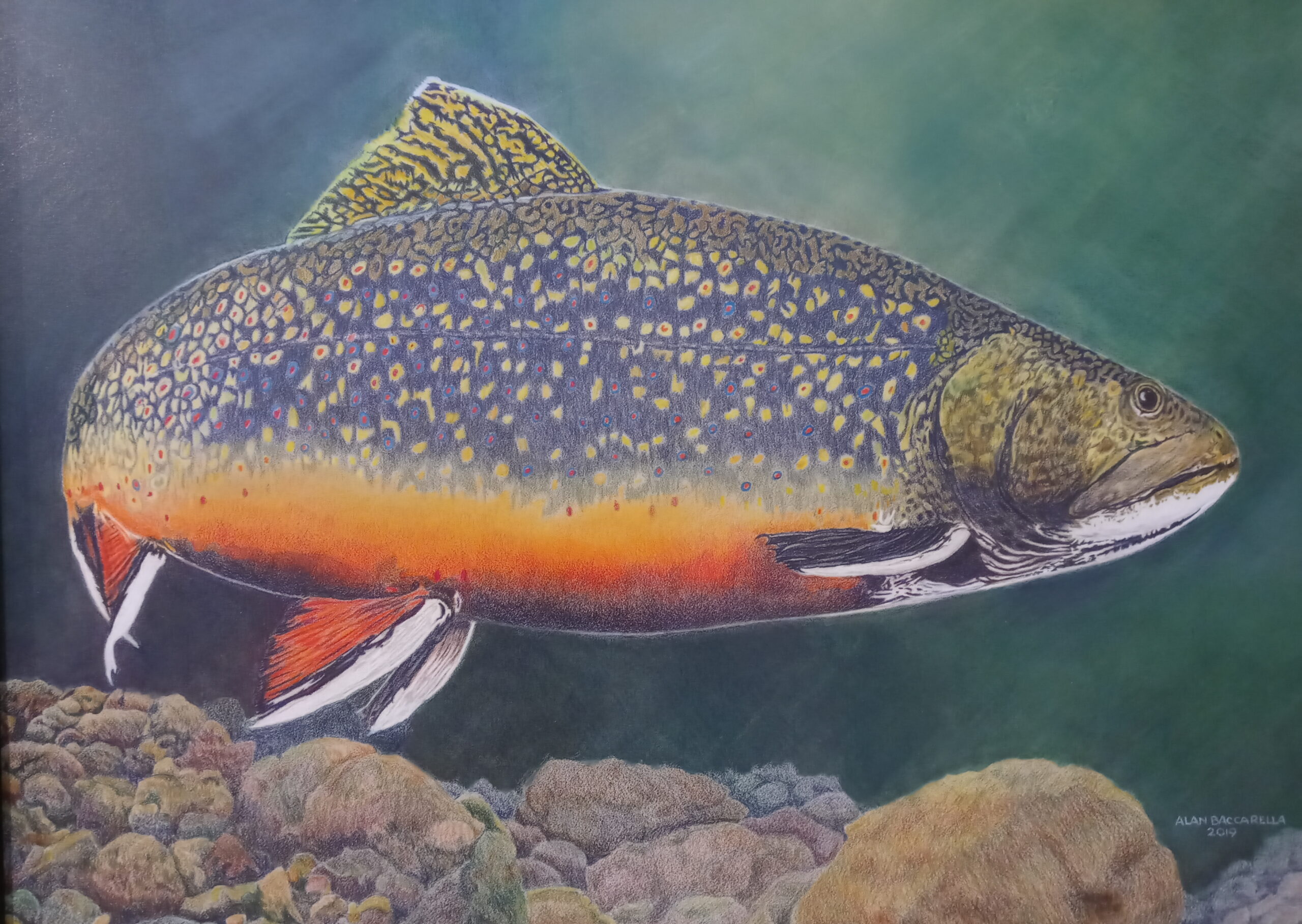 Alan Baccarella
(Colorado Springs, CO)
Colorado Springs artist Alan Baccarella focuses his efforts on wildlife native to the state of Colorado. Retiring from both police work and art education, he devotes his time to his family and a variety of outdoor pursuits. His work will be displayed in the FAC'S Deco Lounge for the months of June and July. See more of Alan's work on Facebook
April/May 2023 Featured Artist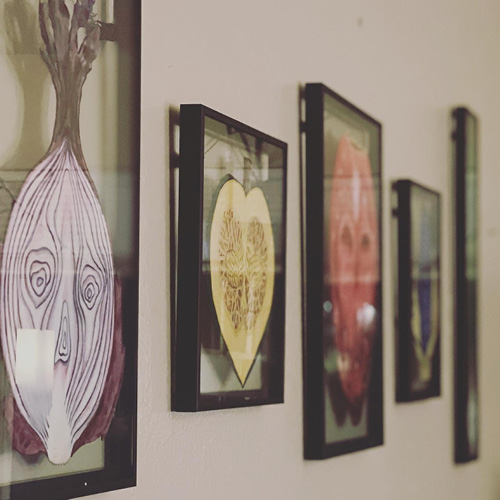 Mateo Ramirez
(Colorado Springs, CO)
Mateo is a contemporary indigenous oil painter based out of Colorado Springs. In 2021 Mateo finally decided to pursue art as a career and began to learn oil painting after having suffering a mental health crisis the year prior. During the past two years while his competency with painting grew so did his connection to his ancestors. Never receiving any formal training or classes Mateo is entirely self-taught in multiple disciplines.
Mateo has shown in multiple spaces and shows in downtown Colorado Springs such as: Kreusers annual Gratitude show, C.O.A.T.I , District Elleven Speakeasy, and Meininger Art Supplies Employee Gallery.
Feb/March 2023 Featured Artist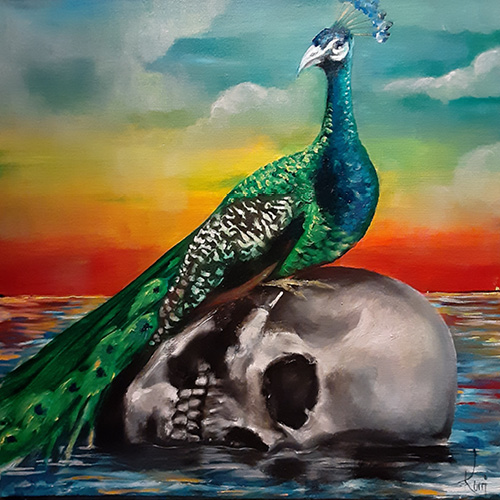 Korri Grossman
(Colorado Springs, CO)
Colorado Springs based painter, Korri Grossman, has been working as an artist since 2003. Korri has dabbled in a variety of mediums, including, but not limited to tattooing, oil, acrylics, assemblage pieces, and costume design. She has experimented with different techniques and ridden the coat tails of higher talent by studying and executing works created by former masters. For years, Korri has been honing her skills in the realms of portraiture, narrative, landscape and surrealism, in the hopes of creating a body of interesting and dynamic work that speaks for itself.
When once asked by a former instructor "what is art?," I had no real answer. I had never thought about it. But since then, perusing the answer to that nagging question has consumed more mental space than I care to admit. This is the best I've come up with: Art is an expression of humanity. Although that too is presently debated, given the rise of Artificial Intelligence.
I may never have a satisfactory answer, but what I have come to learn for myself is what makes art important, at least to me. It's not the galleries, or the odd currency of the fine art racket, it's not the artists themselves or even the work they produce. It's the simple truth that, from the time we are old enough to grip a crayon, art is an open source of expression for everyone. Art is the only thing that anyone anywhere can be a part of. It may be the only true freedom that exists. That is, until the world tries to super impose itself onto that freedom. And oh how they will.
"Your prices are too low," "Your subject matter is too dark" "art isn't a practical way to make a living" "this is over rendered" "this is under developed." Even though all these and many more, have been true, my creations belong to me, ugly or beautiful, thoughtful or carelessly rendered, they belong to me and no one can take that away, including the price.
This is where the factor of accessibility in art appears to end. There is an abundant lack of humility in the art world, from the creators to the collectors, I've been on the receiving ends of both. The disconnect from participation to ownership is so disproportionate, it has confused the value of art as a whole, including the resale market. As an artist I often hear the tagline, "you deserve to get the most when it sells." I'm not interested in getting "the most." I'm interested in finding my work a home, where it will be loved by someone who didn't have to take out a second mortgage on their house to buy it. I've never participated in art for the purpose of living a cushy lifestyle. I paint because I am compelled to. I work because it becomes painful not to. Art should be for everyone who wants it and I want my work to reflect that value from creation to purchase.
Feb/March 2020 Featured Artist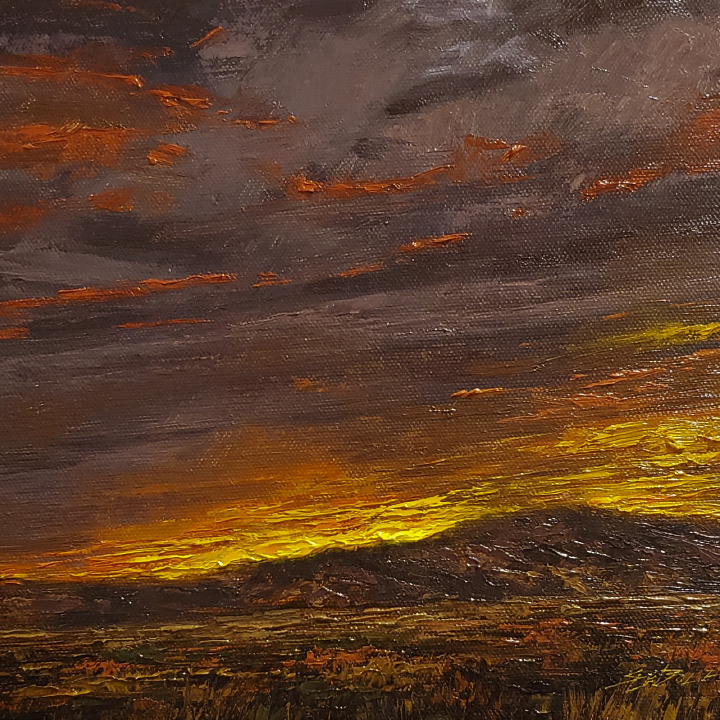 Sparky LeBold
(Colorado Springs, CO)
Sparky LeBold's oil paintings are inspired by the beauty he has experienced while traveling the world. He has spent time living in both Colorado and a seaside village in Portugal. His work is full of emotion and spirit, reflecting his desire to draw attention to the grandeur of nature. LeBold's ability to translate what he sees in nature onto canvas has resonated with corporate and private collectors for the the past 35 years and captured the attention of The Artist's Magazine when they listed him as "one of the top 50 landscape painters in America."
LeBold graduated from Art Center College of Design in Pasadena, California in 1986. He moved to Colorado Springs in the mid-1990s, where he founded the Cottonwood Art Academy (which later became the Cottonwood Center for the Arts). In 2002, he was inducted into Who's Who in American Art. Over the course of his career, he has held eleven solo shows across the United States and in Europe.
Dec 2019/Jan 2020 Featured Artist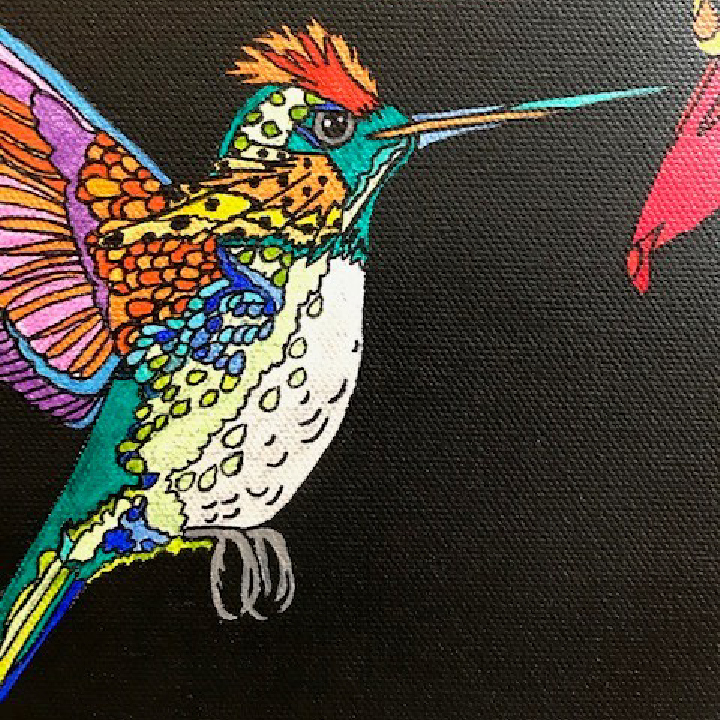 Pamela Quarles-Adams
(Colorado Springs, CO)
Being a worshiper of color and a lover of wild animals, my WILDlife series sprang forth just three years ago. I strive to paint wild animals in magnificent hues—sometimes natural, other times imaginary. My WILDlife  background color is always black, representing the absorption of all light, leaving only the creature's image in vibrant colors for the viewer's eyes to behold. The bold black lines that contain and separate each color and shape represent my very first love…the coloring book!
Oct/Nov 2019 Featured Artist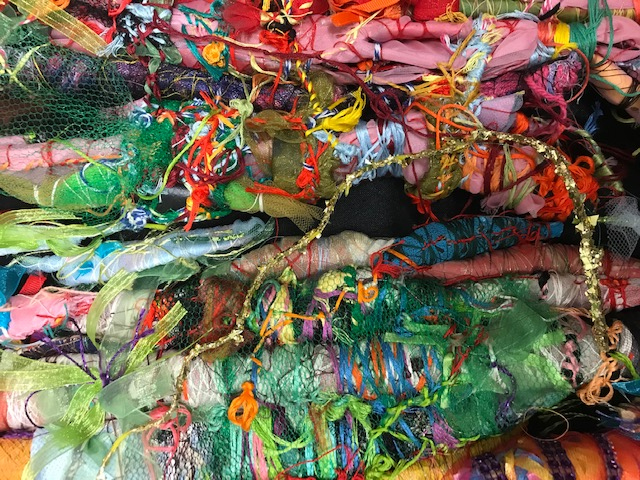 Judith Alcarez
(Colorado Springs, CO)
HUMBLE BEGINNINGS: When beginning to make this work, I didn't realize how emotional I would be.
This exhibit is about us as Americans. We are all colors, all beliefs. We must recognize our responsibility as American citizens, with this recognition we can restore our freedom, our liberty and provide proper education and allow immigration and ultimately understanding.
Aug/Sept 2019 Featured Artist
Felicia Kelly
(Colorado Springs, CO)
CONTRAFLOW is a body of simple and minimalistic work that is succinct and uncomplicated in attempt to bring a sense of balance to a visually overstimulated world. The main focus is on composition and each color has been specifically researched and chosen for its scientific "happiness" value. Precise embroidery stitching combined with dreamy painting seeks to elevate traditional "women's work" from a humble craft to the level of an appreciated art form.
My work has always been informed by activism, feminism, and political statements. On a formal level I work in the mediums of traditional women's crafts in attempt to elevate these humble materials to the level of an appreciated art form. Through knitting and embroidery my goal is to bring these concepts full circle in order to celebrate the full and rich history of woman-hood.
After many years of creating broad and vibrant statements I've found the need to rest my mind in the midst of a tumultuous world. My recent work is simple and minimalistic, succinct and uncomplicated, but precisely executed to stand out against imagery that's
more frantic. Visually it says 'less is more' in both composition and color. Pieces are often quiet and restrained in attempt to bring balance to a visually overstimulated world where a calm approach can be a welcome contrast.
Inspired by the concept of happiness as radical activism, I've taken my work in a direction that celebrates goodness, intention, and interconnectedness. My statements are still broad and vibrant, but now represented in a way that allows myself, and the viewer,
to recharge energy, appreciate beauty, and continue pushing forward for goodness and progressive change in a refreshed and balanced mindset.
Jun/Jul 2019 Featured Artist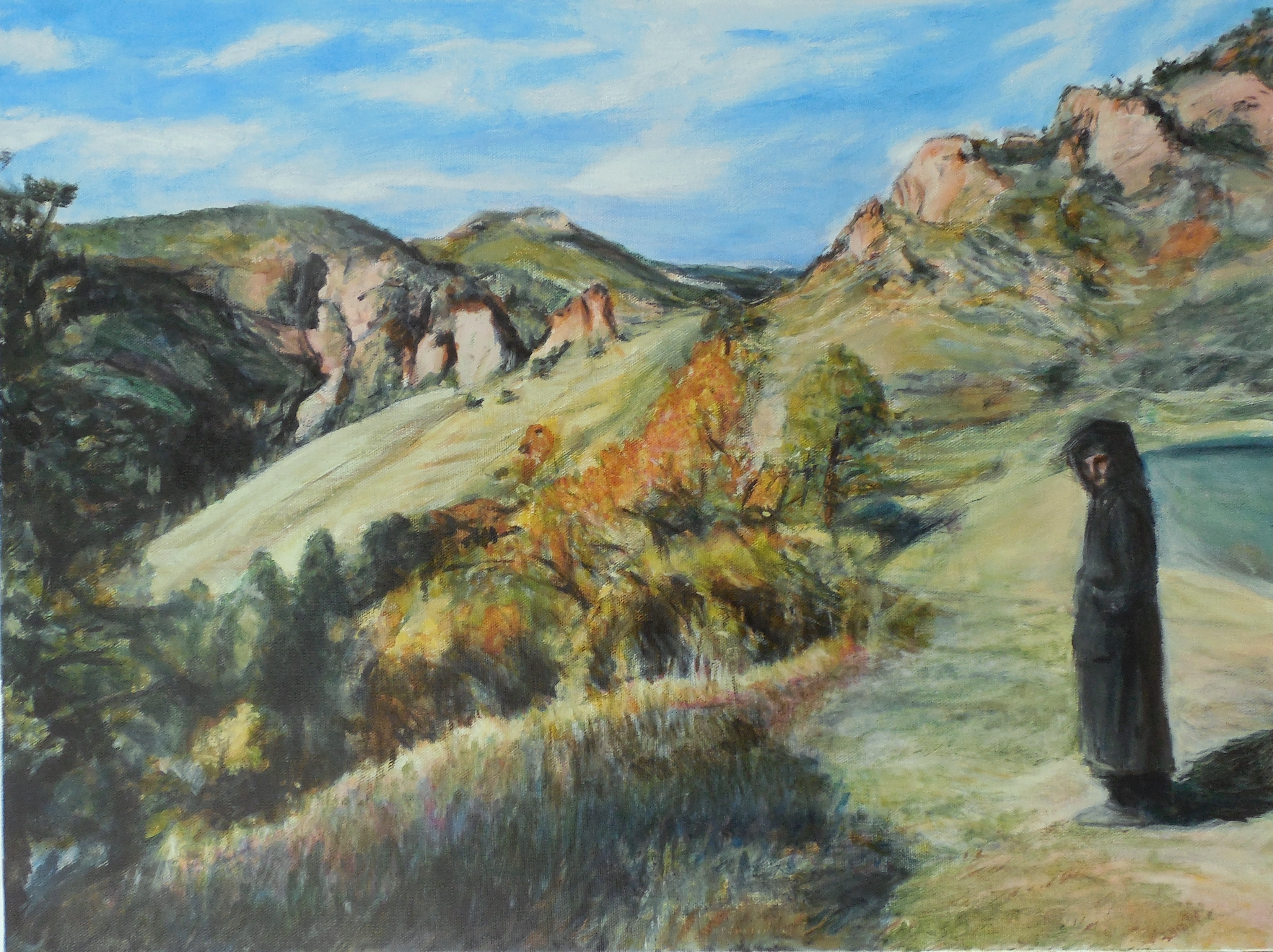 Angie Schwickerath
(Colorado Springs, CO)
"We find comfort in the familiar, and surprise and delight in the new, and herein lies the fascination with landscape. It is both momentary and eternal. The sky, the ocean, the mountains… We recognize them, but they are never the same, because it is a place in time as well as in physical space. Whether I'm at home in Colorado or I'm traveling, each place has something to tell. 'Don't I know you? I've missed you. Let me show you this!' With these paintings, let me show you some of my places. (Included in this gallery show are a few of my watercolor studies of the beautiful artworks in the FAC by other artists. While not technically landscapes, looking at them is like time-traveling in someone else's shoes.)"
Midwestern, girl-next-door/rebel-poet, painter Angie Schwickerath was born in 1962, and as a girl, lived in a small town in Iowa, where she felt her feet on the ground with her head in the clouds. Summertime, she saw a lot of America through the car window, traveling with her parents and siblings. Her family came to Colorado to live when she was 13. She studied painting and drawing at Colorado College in the early 90s. She has worked as a baker and pastry chef, raised two sons, was married and divorced. All the while, she has been drawing, painting, learning, practicing, picking up new skills from other artists, and traveling. She has a dog and a vintage Airstream trailer. Her artwork has been exhibited in Brooklyn, Denver, Manitou Springs, and Colorado Springs, where she has lived for the past 35 years. Her paintings can be found in private collections across the country.
Apr/May 2019 Featured Artist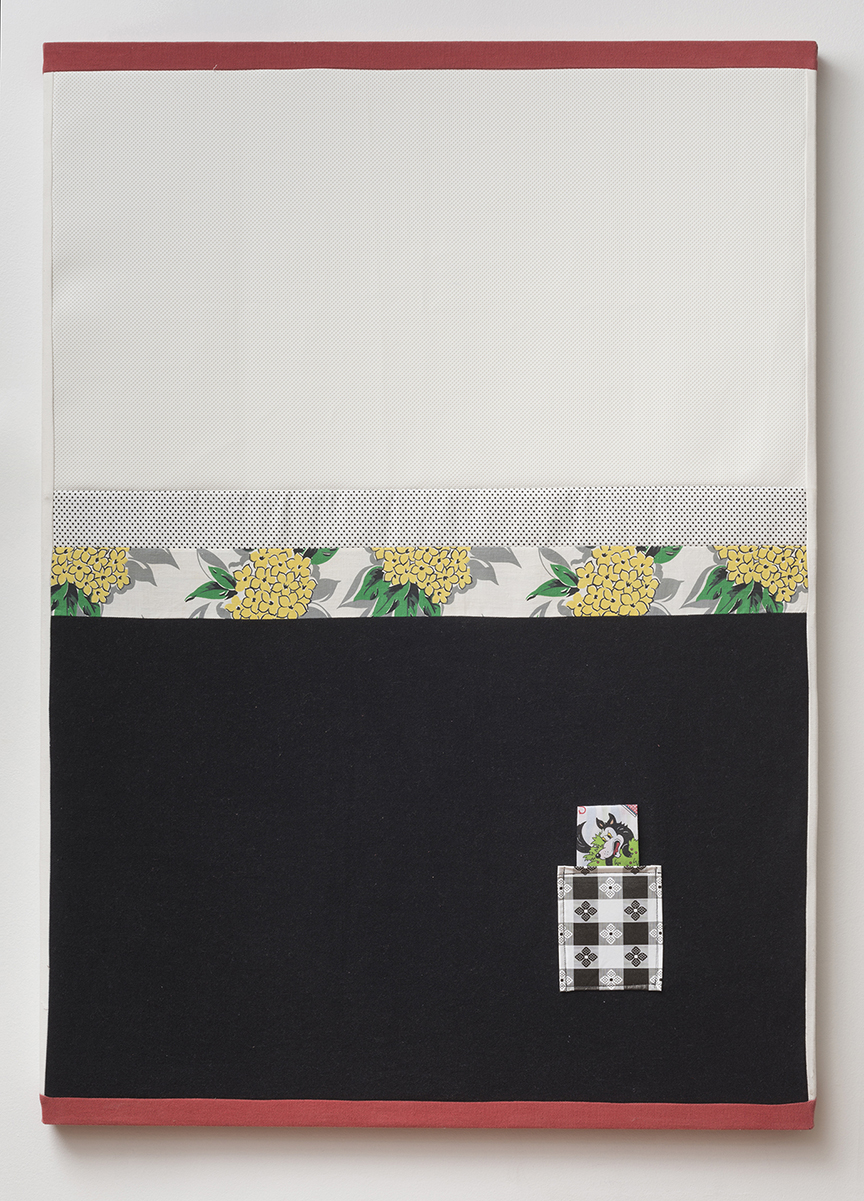 Andrea Schumacher
(Colorado Springs, CO)
"Fabric and home furnishings represent comfort and security of the ideal home. A blanket can be luxurious and comforting. A hand-made quilt represents history, connection, and love. Fabric is also the sports pennant, the politically incorrect t-shirt, the scorched work shirt, the physical embodiment of the domestic discord, and the traditional realm of women's work. Each piece of fabric brings to mind narratives, associations, characters, eras.
My work combines abstraction, craft and narrative. The compositions are restrained and minimal. There is physical and conceptual tension in my work. I refer to restraint and a desire for release through the use of closures such as zippers, buttons, lacing, garters, and belts. The closures can link elements that are discordant; the winter of wool to the spring of a striped t-shirt, or the purity of good-girl gingham tied up with the bad girl glitz of lamé. Most recently I have been inspired by accessories such as handbags and have begun to create decorative text work using sequins, embroidery floss, and yarn. I am inspired by my own narrative, female identity, and the seductiveness and infused narrative of fabric."
Feb/Mar 2019 Featured Artist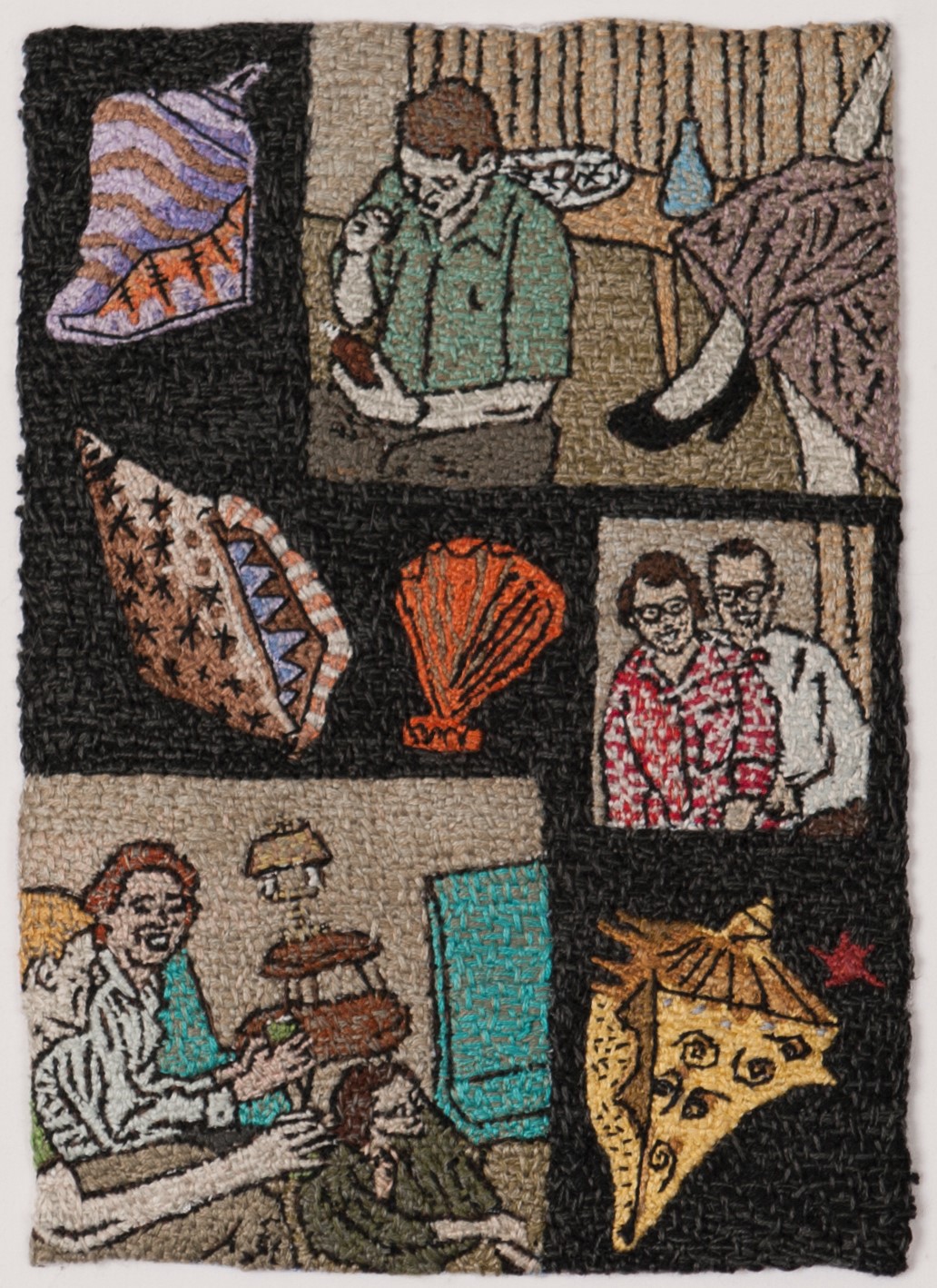 Rob Watt
(Colorado Springs, CO)
"Before I started doing embroidery, I painted landscapes – usually in watercolors or pen and ink. My first embroideries were based on my landscape paintings. Since then, my subject matter has varied, but all of the work has retained a landscape feel. With fiber, I discovered the range of colors available to me. Compared to watercolors, there's a great deal of control in embroidery. I mix colors of floss, and do stitches on top of other stitches, so there is randomness that can come through. I have discovered how to use my drawing and painting background in embroidery. I think of it as 'drawing with thread,' and think of my pieces as 'fiber paintings,' which gives me a great freedom in subject matter and color."
Colorado College, B.A, Art Studio —1978
Colo. State University, B.F.A. Graphic Design —1981
Dec 2018/Jan 2019 Featured Artist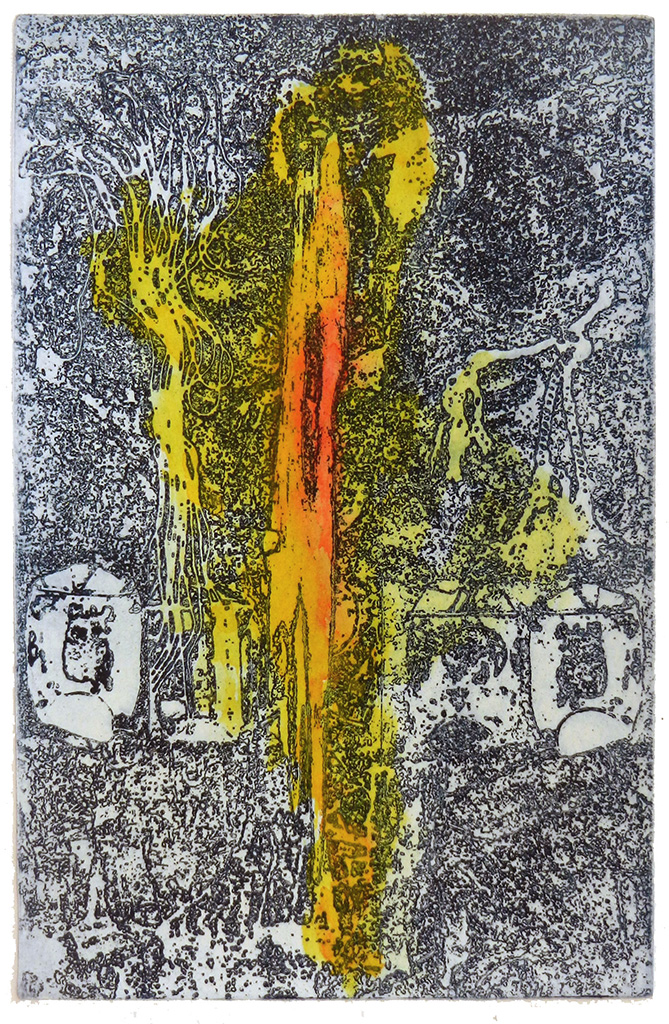 Mel Strawn
(Salida, CO)
Repurposed
"Since 1980 I have explored the potential of digital technology to capture, transform, and compose 'images.' As well as painting and sculpture, I've been a printmaker since the late 1940's – employing most of the traditional print methodologies: woodcut, silkscreen, lithography, photography, engraving, etching, and a bit of collagraphy.
A few of the prints here are 'repurposed' from paintings and drawings I made in Korea during the war. Others are developed in computer graphics programs in processes employing combinations and modifications-transformations of virtually unlimited scope. These are sometimes complete 'inventions' and sometimes include all or parts of other drawings, paintings, or photographs. The intent is simply (or not so simply) to make something interesting in itself, a new experience."
Oct/Nov 2018 Featured Artist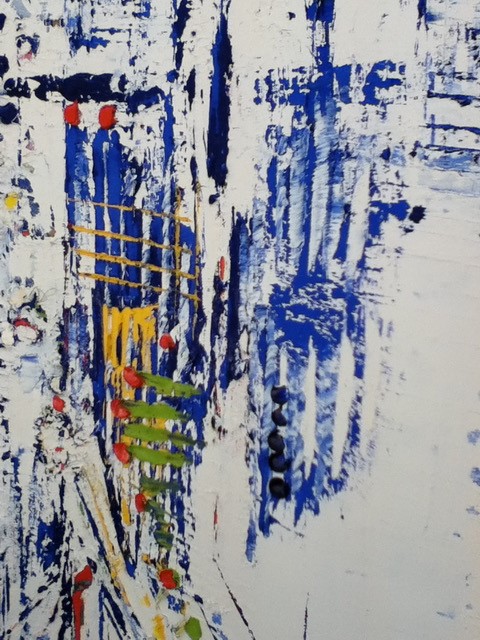 Lisa Fabiano
(Colorado Springs, CO)
"In my creative process, I focus on ways of accessing and using intuition to draw out the contents of my subconscious, which continuously generates new material for my abstract/non-objective work. Oil paint is my medium of choice, due to it's pliable, supple, and workable qualities.
For me, intuition and the subconscious are not to be taken for granted as part of the creative process, but are worthy of special attention because they help me understand human capabilities.  With paint, color, and movement, I can tap into energy experiences, memories, and the non-verbal flow of life.
In addition to the paintings here in the Deco Lounge, my other work can be viewed and purchased at the FAC Museum Shop, at G44 Gallery, and at Cottonwood Center for the Arts." www.fabianoart.com
Aug/Sept 2018 Featured Artist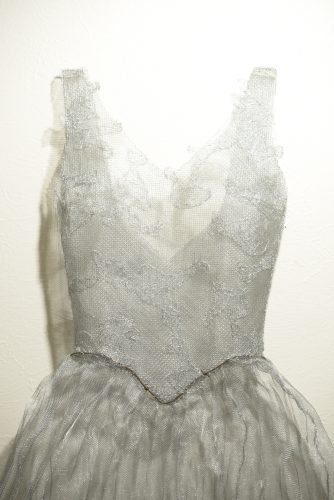 Dale Mueller Smith
(Colorado Springs, CO)
transparency:
(n.) the quality or state of having the property of transmitting light rays through its substance so that bodies situated beyond or behind can be directly seen; easily seen through, recognized, or detected; open; frank; candid
"I am a conceptual artist because I feel challenging life experiences deeply. I am a contemporary fiber artist because I envision fiber differently. I take comfort when the "fabric" of the art matches the gravity of traumatic life experiences. In this body of work, I create passionate and honest 2D and 3D representations of clothes, quilts, and accessories; this achieves congruency for myself and for those who relate to abuse in the universal feminine roles: the baby girl, the obedient child, the cheerleader, and the wife. The stunning beauty and strength of the materials (screen, barbed wire, and wire) serve as metaphors for the stunning beauty and strength created by thriving through great feminine adversity.
For transparency,I draw inspiration from my actual clothes, quilts, and accessories from infancy, childhood, adolescence, and adulthood.  I use hand sewing to create and embellish the life sized pieces made from screen, barbed wire, and wire. As the pieces are completed, I sculpt them for maximum realistic impact.
My goal is for transparency to take on a life of its own.
Artist's Assistant: Abigail Tuggle
June/July 2018 Featured Artist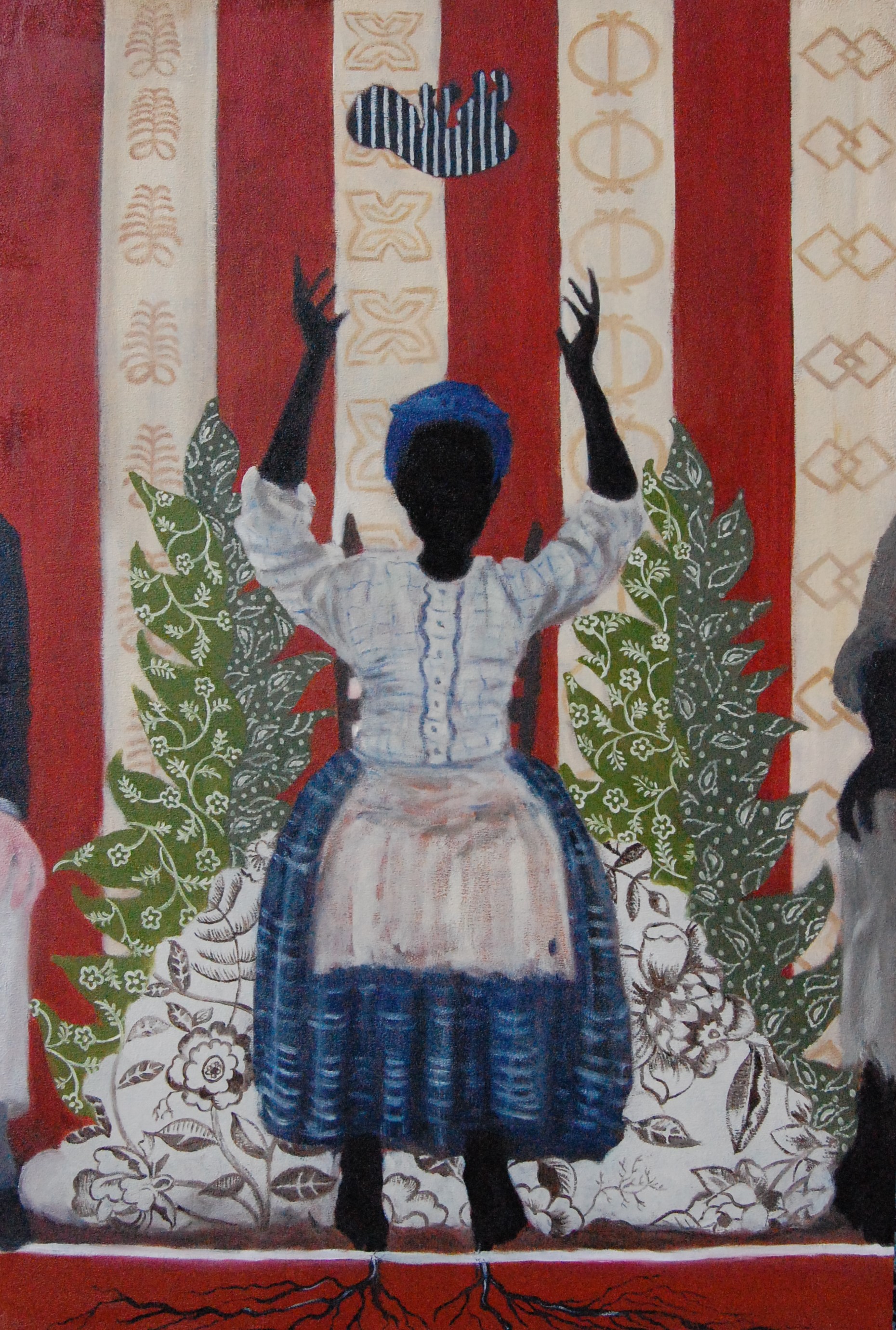 Lupita Carrasco
(Colorado Springs, CO)
Lupita Carrasco was born an artist. At the age of four she was already pouring out dreams and ideas onto paper. Drawing felt like the only thing she had control over. Lupita grew up an only child, raised by her mother who suffered from severe mental illness. Art in many forms was a much needed coping mechanism for her tumultuous upbringing. Lupita's vibrant Mexican culture and traditional Roman Catholic upbringing lend their voice to her individual artistic language. Lupita's paintings are as rich in emotion as they are in color and detail. Her creative process reflects a lifelong compulsion to investigate and merge the images and themes that surround her and live in her imagination.
"This body of work is different than what I'm used to painting. It is an exploration of ethnicity and ancestry through the reproduction of textile patterns from many of the regions I have a DNA connection to. In working through this project I have learned so much about humanity. Such similarities across vast ranges of cultural development. The need to express ourselves, tell stories, show status. The division of tasks when it comes to creating cloth and how some task fall to men and some to women depending on what part of the world they are in. The way that geometric patterns repeat themselves across cultures and the fascinating display of what we love to look at, flora, fauna, abstract ideas represented by symbols. This work is personal, but I hope that the viewer will be able to find their own place in it and make a connection. I hope people will continue to explore the fascinating origins and evolution of human expression through textiles."
April/May 2018 Featured Artist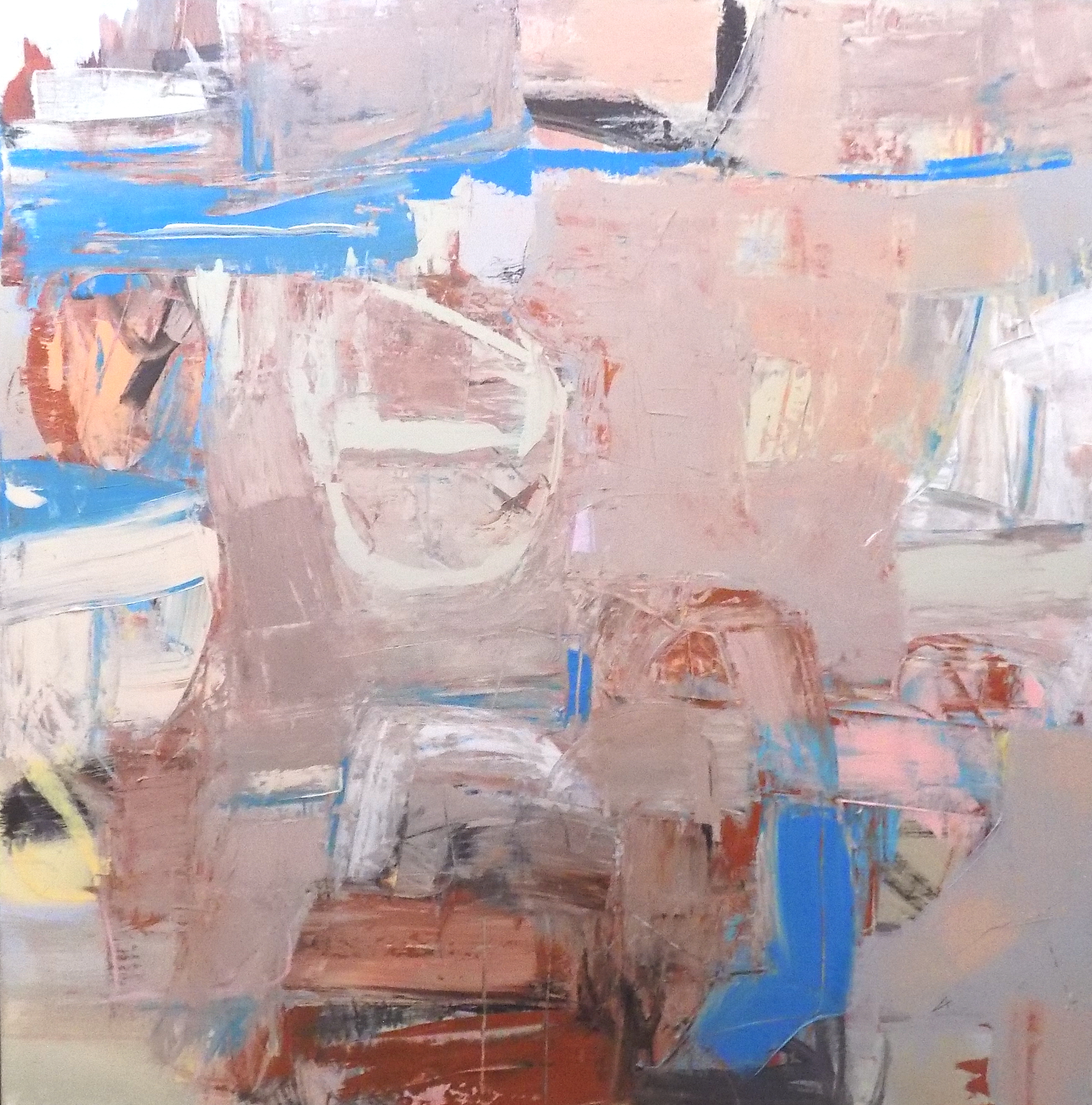 Richard Wojdula
(Colorado Springs, CO)
"My work is based on the nuances and dynamics of light, color, and shape. Specifically, I am intrigued with the interaction of a painting's elements such as line and the tensions/affects which it encounters with the spatial field. The diversions and paths in the process of painting as a result of unperceived 'accidents' provides me with surprises and unformulated results. Subliminal content beneath subsequent painted surfaces, the impact of immediate markings, and expressive gestures all contribute to a cumulative personal expressive journey."
Rich Wojdula's career as an artist spans several decades. Classically trained in drawing and painting, he later became an accomplished functional and nonfunctional ceramic artist while still pursuing his 2-D artwork. In the early 1990s, in collaboration with another artist and business associate Patricia Crawford, he created a series of "boxes" and large sculptural pieces with moving gears. Based on old movies, irreverent depictions of art, current issues, political and non-political, these metaphorical wooden automata literally "took off" under the auspices of the Brigitta Schluger Gallery in Denver, Colorado. Television, featured newspaper coverage and art shows followed. He cites such artists as Richard Diebenkorn, Gerhard Richter, Mark Rothko and the Abstract Expressionists of the 40's and 50's as having a strong influence on his development as an artist. Rich Wojdula's works are in collections throughout the Unites States and also in Canada. http://rwcontemporaryart.com/
February/March 2018 Featured Artists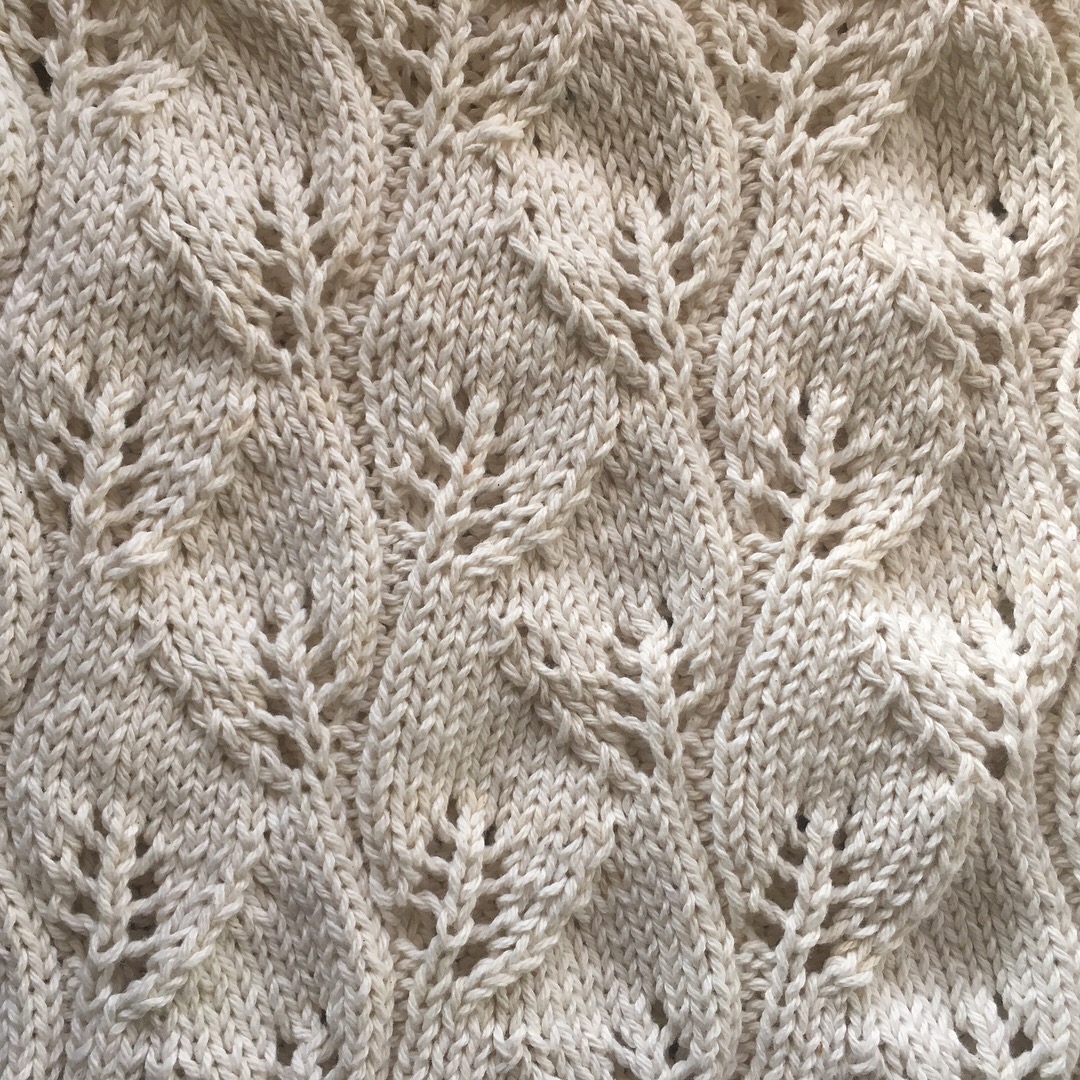 Felicia Kelly
(Colorado Springs, CO)
"I find the beauty in knitting to come from the functional as well as formal aspects of creating. Knitting is a technical skill involving the ability to read patterns, codes, and charts and with that information produce a piece of fabric… My current work takes inspiration from that code, from women knitting codes into sweaters during World War I to the 'Computer Girls' of the 1960s, to contemporary women reclaiming the tech industry and supporting future women in tech through organizations like Girls Who Code.
Each piece on display is a physical representation of a code, as is every knitted piece, but beyond the inherent coded nature of knitting, each piece also represents code in an additional way. References to literature, pop culture, and feminist movements are all embedded in my work.
Each stitch celebrates the unsung women behind the codes who 'knit their bit,' the women who sent us to the moon, and the girls of the future who will use 'traditional women's work' to develop technologies we can't even imagine yet."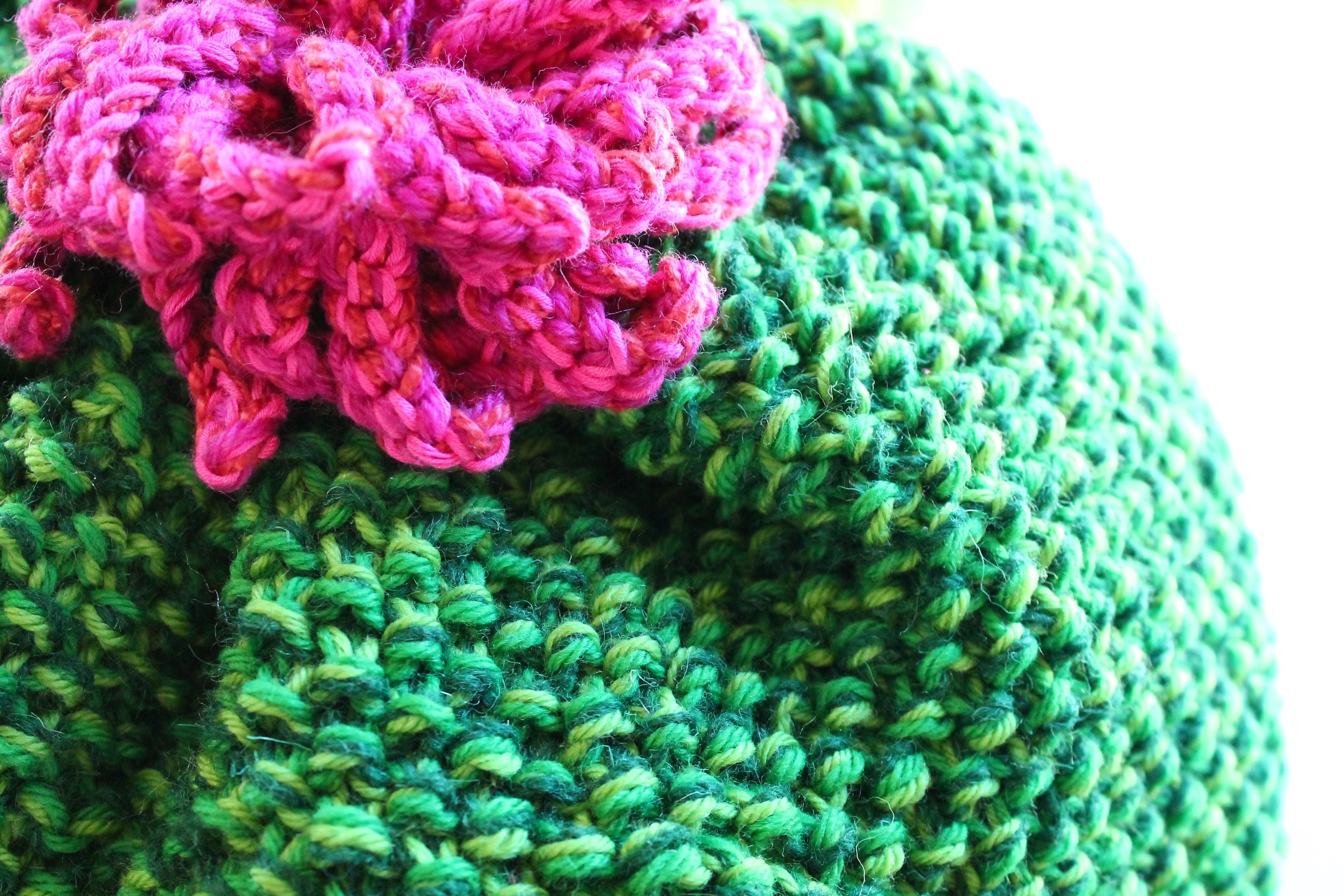 Nichole Fetterhoff
(Colorado Springs, CO)
"Knitting is not just yarn and sticks. It's fiber from a living thing, color that evokes emotion, and a design that comes from inspiration, tradition, and cleverness. It takes skill, patience and time to become a knitter. My passion for being a textile artist is parallel to my passion for the earth and what it gives us to use in life and in art. I am an educational advocate for each process involved in knitting, from the sheep to the shirt, or the llama, camel, alpaca, rabbit, hemp or cotton plant.
Knitting is typically seen as craft. Not necessarily a granny sitting behind an ever-growing afghan, crafting a functional piece of art, stitch by stitch by stitch—though it can be. Knitting is the forming of a tactile piece that is a conglomeration of craft, art, function, history, visual stimulation, messaging and design. It's a constant and a necessity in my life to create emotional and tasteful beauty.
My current body of work examines the interplay between the function of a knitted piece and the visual and conceptual experience of its viewer. A percentage of sales of my pieces will be donated to Girls Who Code and the Girl Scouts."
December 2017/January 2018 Featured Artist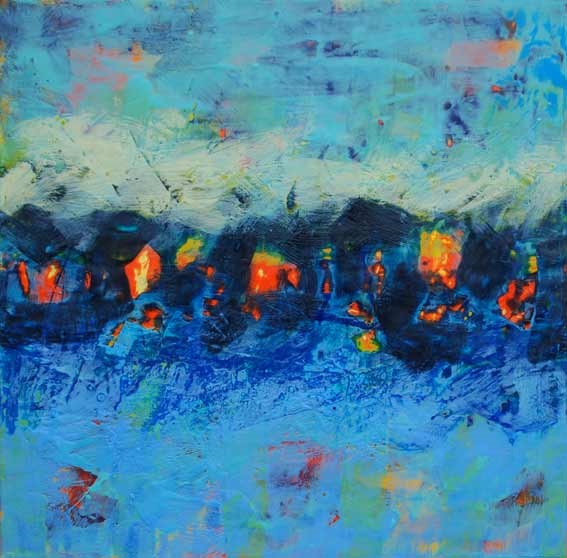 Sheary Clough Suiter
(Colorado Springs, CO)
Suiter's gallery show explores the complexity of encaustic, a paint made from natural beeswax and damar resin. Utilizing substrates ranging from sumi paper to cradled panel, Suiter's work reveals extraordinary color and depth, achieved using techniques developed over the course of her 25 year career as a painter.
Suiter's panel work includes strategic scrapes and carvings, both above and below the painting surface, visible clues inviting viewers to look deeply into the mystery-laden stratum of wax. Textural build-ups offer a glimpse into the three-dimensional possibilities inherent in encaustic, while the contrasting expanses of luminous, highly polished, smooth surfaces exhibit the finesse and skill of Suiter's experienced torch-work. In contrast, her wax and paper hangings evoke a delicate transparency, encased within the material strength of encaustic.
Awards recognizing Suiter's expertise in encaustic include a Permanent Collection Purchase by the Anchorage Museum of Art, a Rasmuson Foundation Individual Artist Project Award, and an Alaska State Council on the Arts Career Opportunity Grant, funded by the National Endowment for the Arts. Suiter teaches workshops on the art of painting with encaustic at the FAC's Bemis School of Art. 

Congrats to our upcoming First Friday artist and Bemis School of Art instructor Sheary Clough Suiter for coming in 3rd place at the national all-encaustic art show at Niza Knoll Gallery in Denver. Sheary was the only Colorado artist to win an award and the top three winners will have a show together at the Santa Fe District gallery in 2018!
October/November 2017 Featured Artist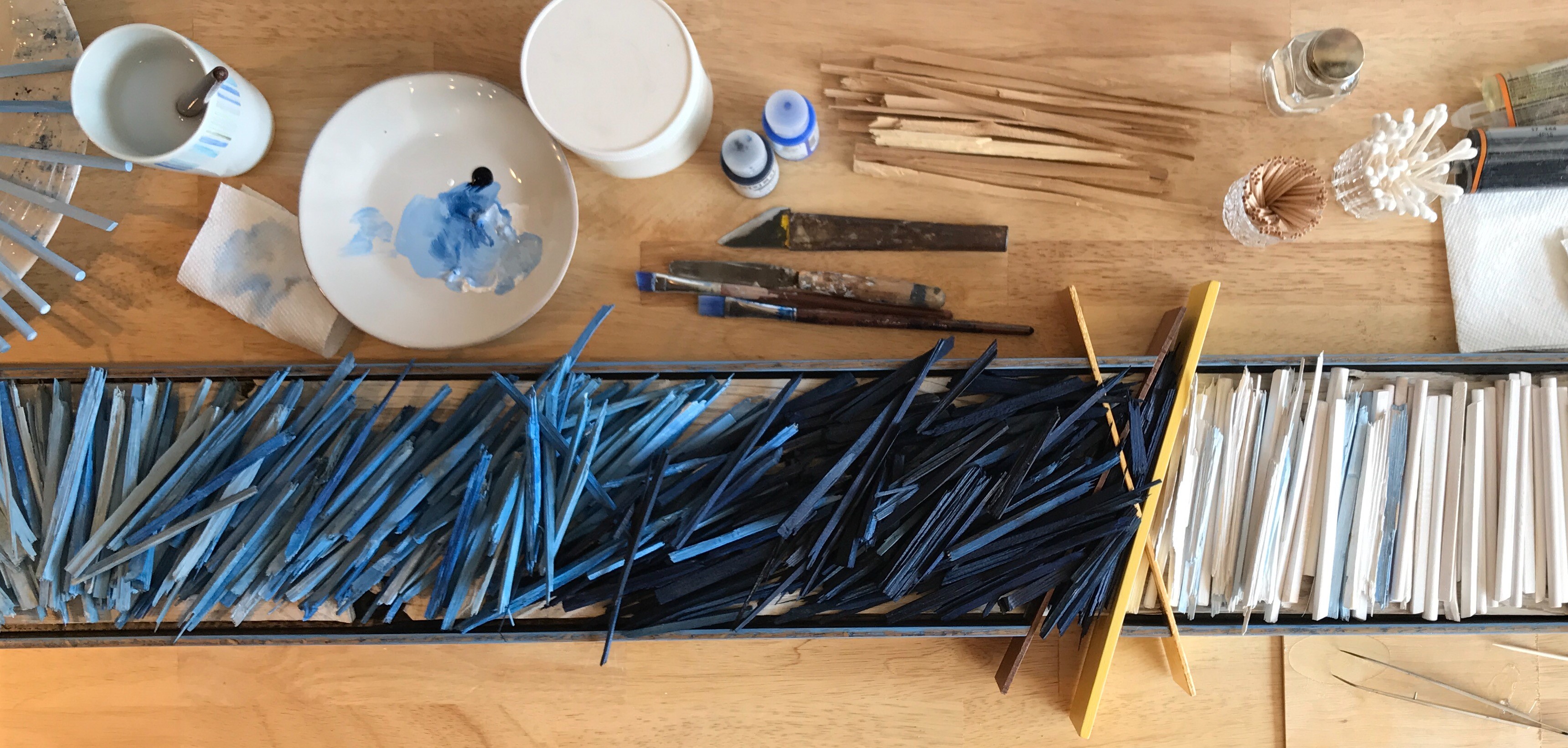 Michelle McMahan (Colorado Springs, CO)
Michelle McMahan grew up in two cultures—Brazil and the U.S. The mixture of the two creates in her a third culture. Her cross-cultural vision and sensitivity generates artistic expressions that are unique and yet universally appealing.
Michelle's artistic interests emerged early in life. Her parents filled every home they had with great art and music. She studied dentistry in Brazil and then worked as a dentist in the U.S. But throughout her life, art and beauty have been the air she breathes. The meticulous style of her work reflects a passion for miniscule elements of the natural world. Most people overlook these details, but Michelle brings them to life.
Her work with reclaimed wood and metals developed first in Brazil. There she found amazing beauty in the abandoned Peroba wood that had been used in the 1930s to build homes for coffee growers in northern Paraná, a state in southern Brazil. Today she is also incorporating exotic woods from around the world, which add an amazing array of colors and textures to her abstract work. Restoring beauty and design to wood once left to rot is an expression of her ability to see beauty and value in every person.
Her work has been displayed in galleries, homes, and architects' offices in Colorado and Brazil. In 2014, her wood assemblage titled Paradox won the "Best of Show" award in The Abstract Show at Cottonwood Center for the Arts (Colorado Springs). Her work, including handmade furniture, has appeared in nationally distributed Brazilian design magazines and books. Michelle's work was first displayed at the Architecture and Engineering Club of Londrina, Paraná in 2010.
August/September 2017 Featured Artist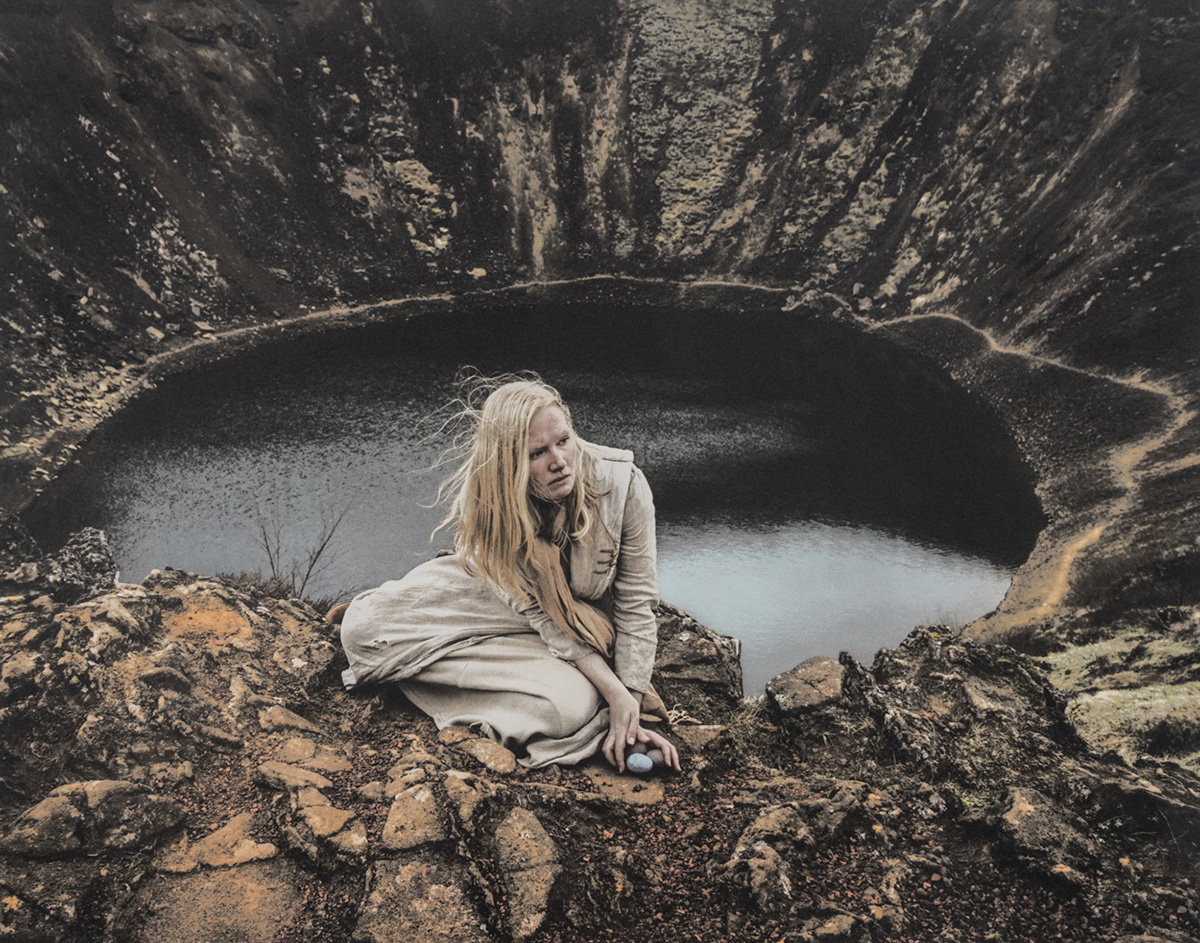 Emma Powell (Colorado Springs, CO)
Powell is an assistant professor of art at Colorado College. She graduated from the College of Wooster, and received her MFA in photography from Rochester Institute of Technology. Her work often examines photography's history while incorporating historic processes and other devices within the imagery.
This gallery show explores a fictional narrative that visualizes curious scenarios in order to convey a message or feeling instead of a record of a moment. Powell first began to explore photographic storytelling while working on her MFA thesis. Building on this interest in narrative, subsequent bodies of work have emerged. The body of work featured in Deco Lounge is a collaborative narrative with Kirsten Hoving titled "Svala's Saga."
June/July 2017 Featured Artist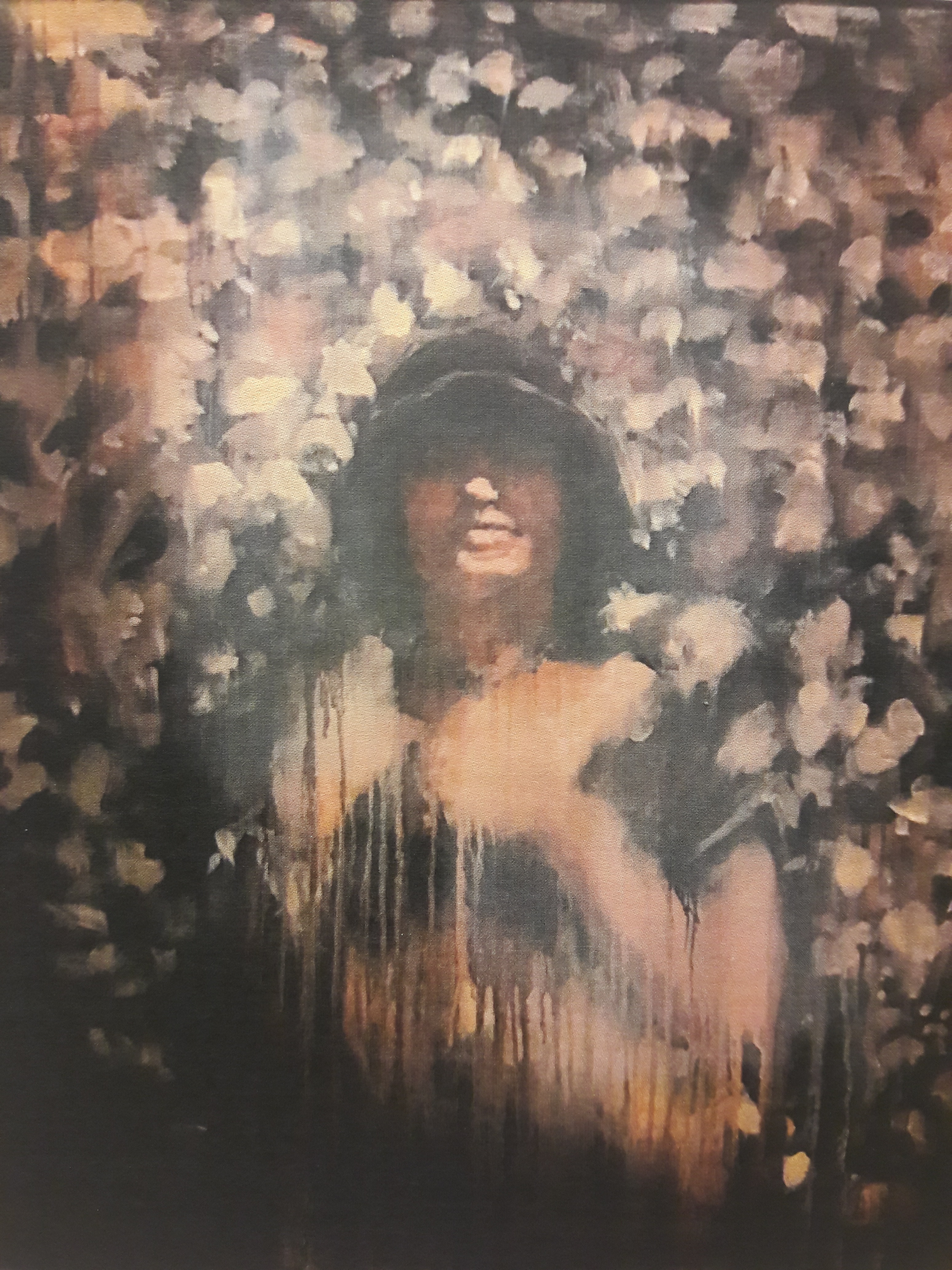 Lindsay Hand (Colorado Springs, CO)
Primarily self-taught, Hand has exhibited her work at various galleries throughout the state of Colorado. Her work was most recently shown at the Southern Colorado Coal Miner's Museum in Trinidad and the Sangre de Cristo Arts Center in Pueblo.
Hand's work engages the viewer with the creation of narratives, through an exploration into the concept of spiritualism, as threaded through various cultures and religions, including ideas and intents surrounding the theory of divination. Her works are layered with a reflection of the subconscious by the incorporation of automatism into her technique.
April/May 2017 Featured Artist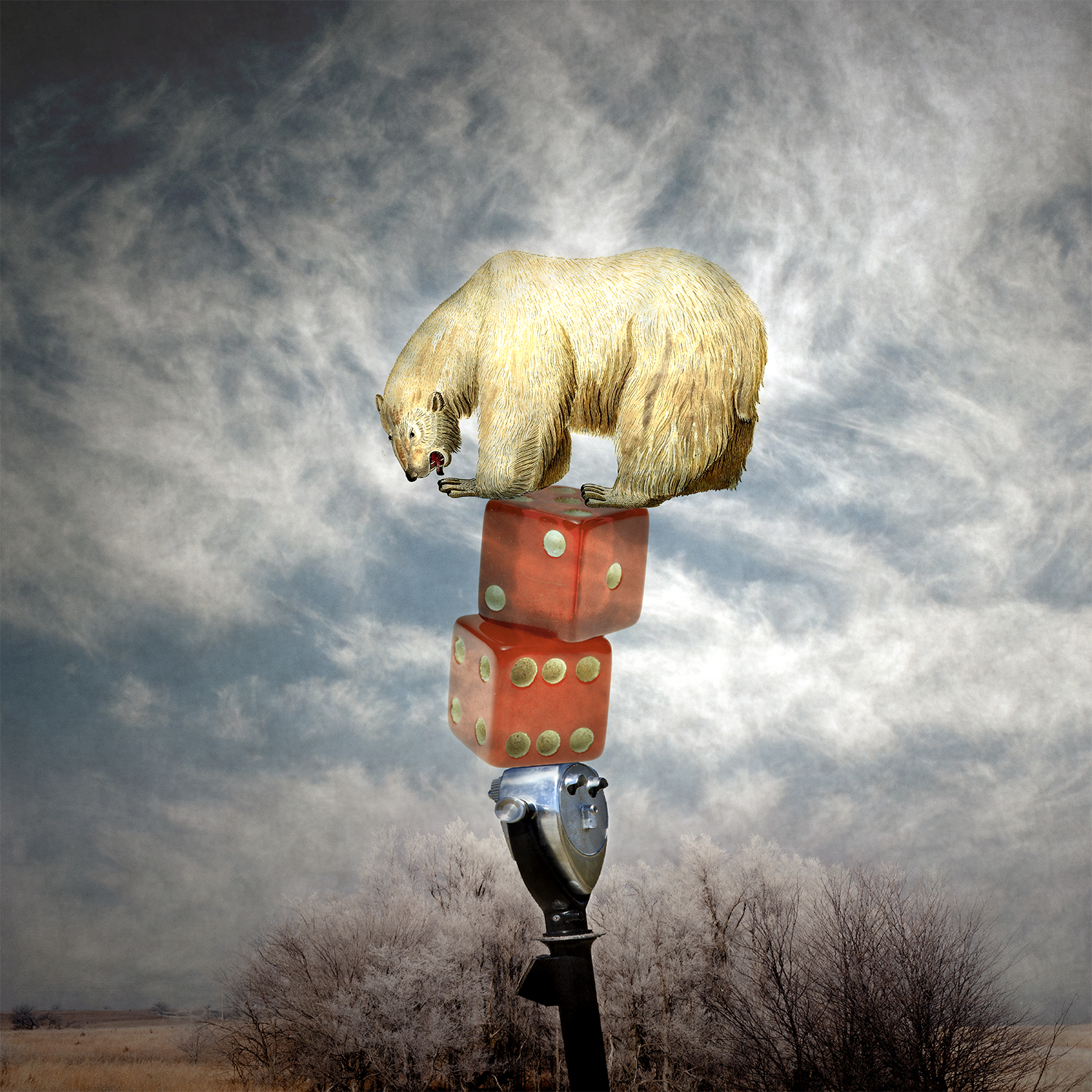 Patricia Barry Levy (Denver, CO)
Patricia Barry Levy's work is inspired by beauty, mystery, whimsy and the varieties of challenges faced by humanity and the natural world in a rapidly changing environment. Levy has degrees in history and photography. Early in her career, she worked as a newspaper photographer in western Colorado, where her fascination with telling stories began. In 1985 she opened her commercial studio in Denver, specializing in people/portraiture for national magazines and corporate communications. Levy found embracing digital tools opened the doors of creativity in new ways, allowing her to move further into the realm of imagination. Increasingly the final images became the result of an additive process, made up of collected and created elements.
This gallery show is a participating event with the Month of Photography Denver, a biennial celebration of fine art photography with hundreds of collaborative public events throughout the region.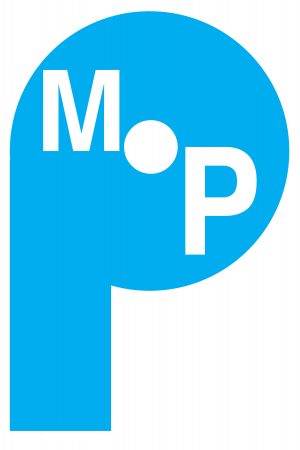 February/March 2017 Featured Artist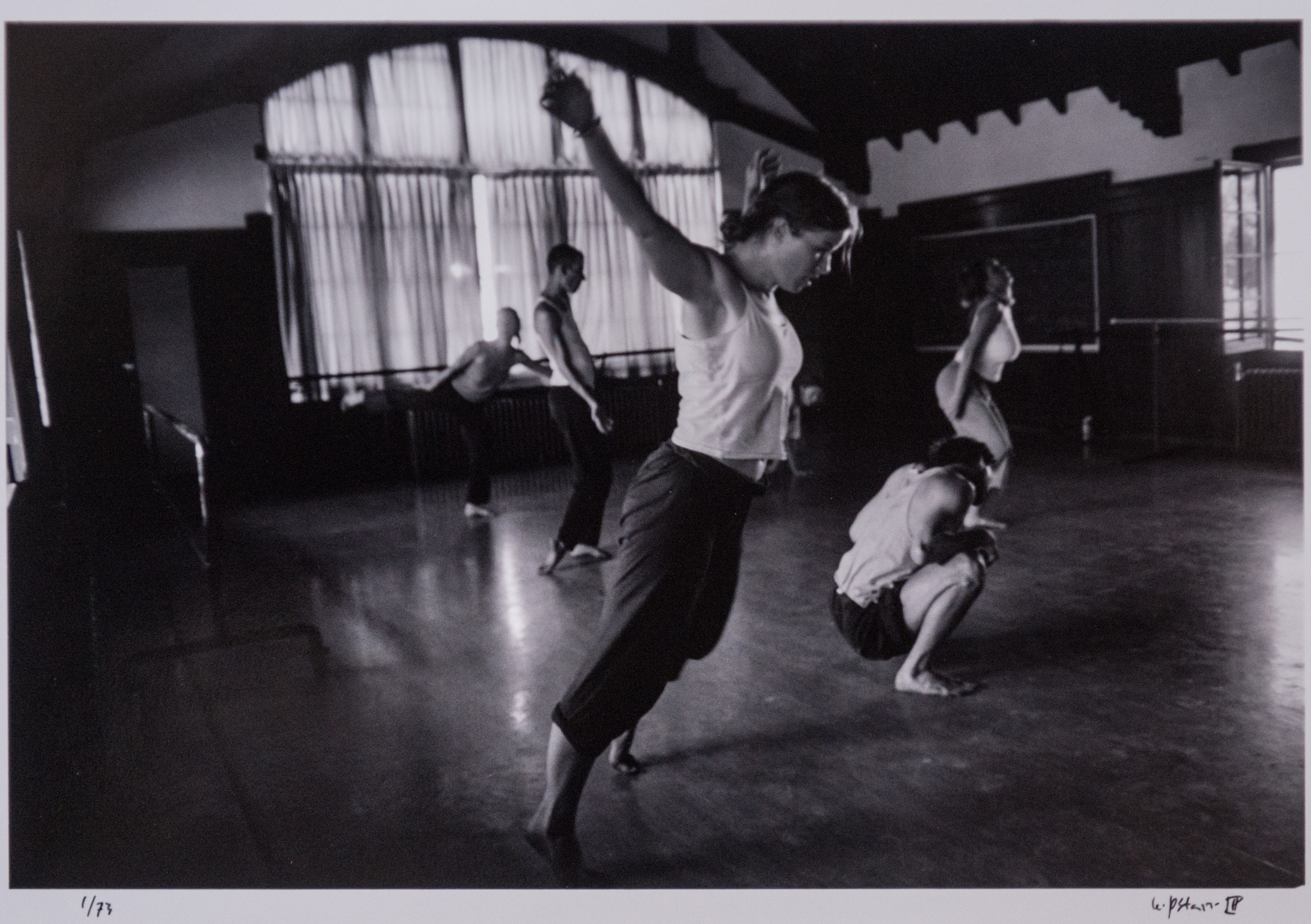 Bill Starr (Colorado Springs, CO)
For more than 35 years, Bill Starr has shared his passion by photographically capturing movement in dance, theater, and performance art – and throughout Colorado's indie/electronic/folk music scenes. The subject of his work is informed and influenced by his lifelong experience of living with acute rheumatoid arthritis. His photographs harness both the raw and elegant aspects of the human body in motion. He is well known for recording the likenesses of many area artists and students over the span of his career.
This gallery show is a participating event with the Month of Photography Denver, a biennial celebration of fine art photography with hundreds of collaborative public events throughout the region.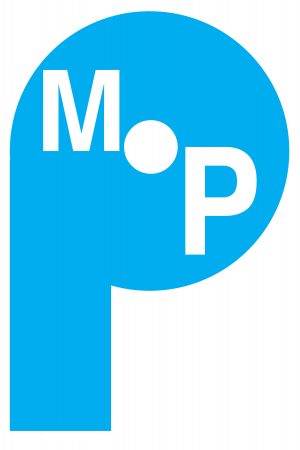 On March 3, the FAC is partnering with GOCA to present a progressive First Friday experience presented in conjunction with the Force/Resistance exhibition at the FAC and the Black Power Tarot exhibition at GOCA 121. From 5:30-6p enjoy a Spoken Word Performance by Idris Goodwin, Nico Wilkinson, and Friends at the FAC. Then head to GOCA 121 for musical performances with DJ Gravity, Idris Goodwin and friends taking place in the gallery from 6:30-9p.
December 2016/January 2017 Featured Artist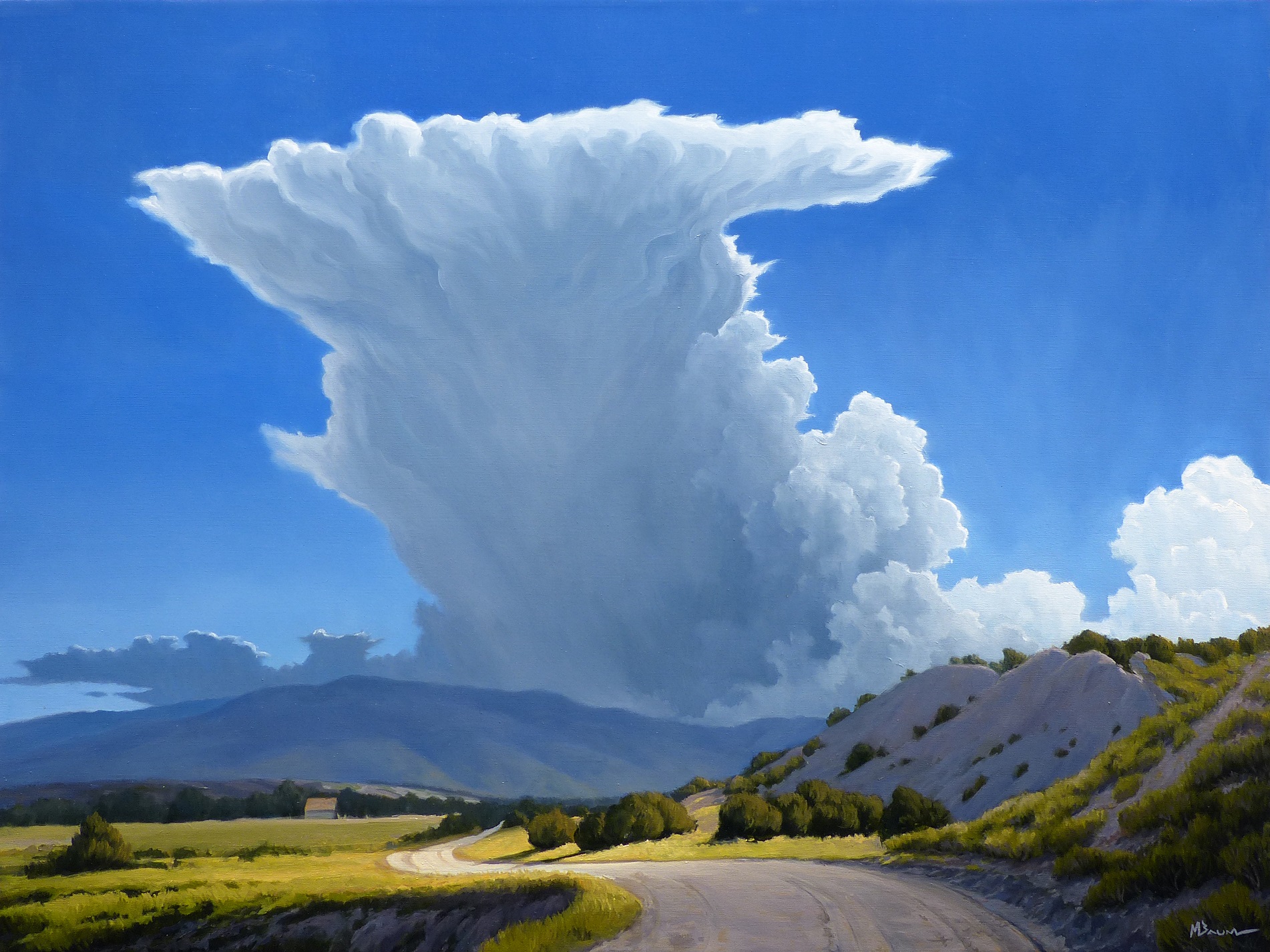 Michael Baum (Manitou Springs, CO)
Michael Baum is an oil painter specializing in contemporary representations of the western and southwestern landscape. His 35-year, passionate exploration of the American West has led to an advanced landscape painting practice at the top echelon of this genre. He thrives on the challenge of getting to the essence of a scene through translating the immense beauty, light, and air of a place. His passion for paint and the land express themselves together in his works. His paintings are included in numerous private, corporate, and public collections nationally and internationally, and he regularly sells work in the FAC Museum Shop gallery. Michael lives and works in Manitou Springs, Colorado. Recent exhibitions include the Governor's Art Show, Denver, Colorado, 2016.
"Revealing the inner essence of a thing by painting its outward appearance is the adventure of a lifetime." – Michael Baum
October/November 2016 Featured Artists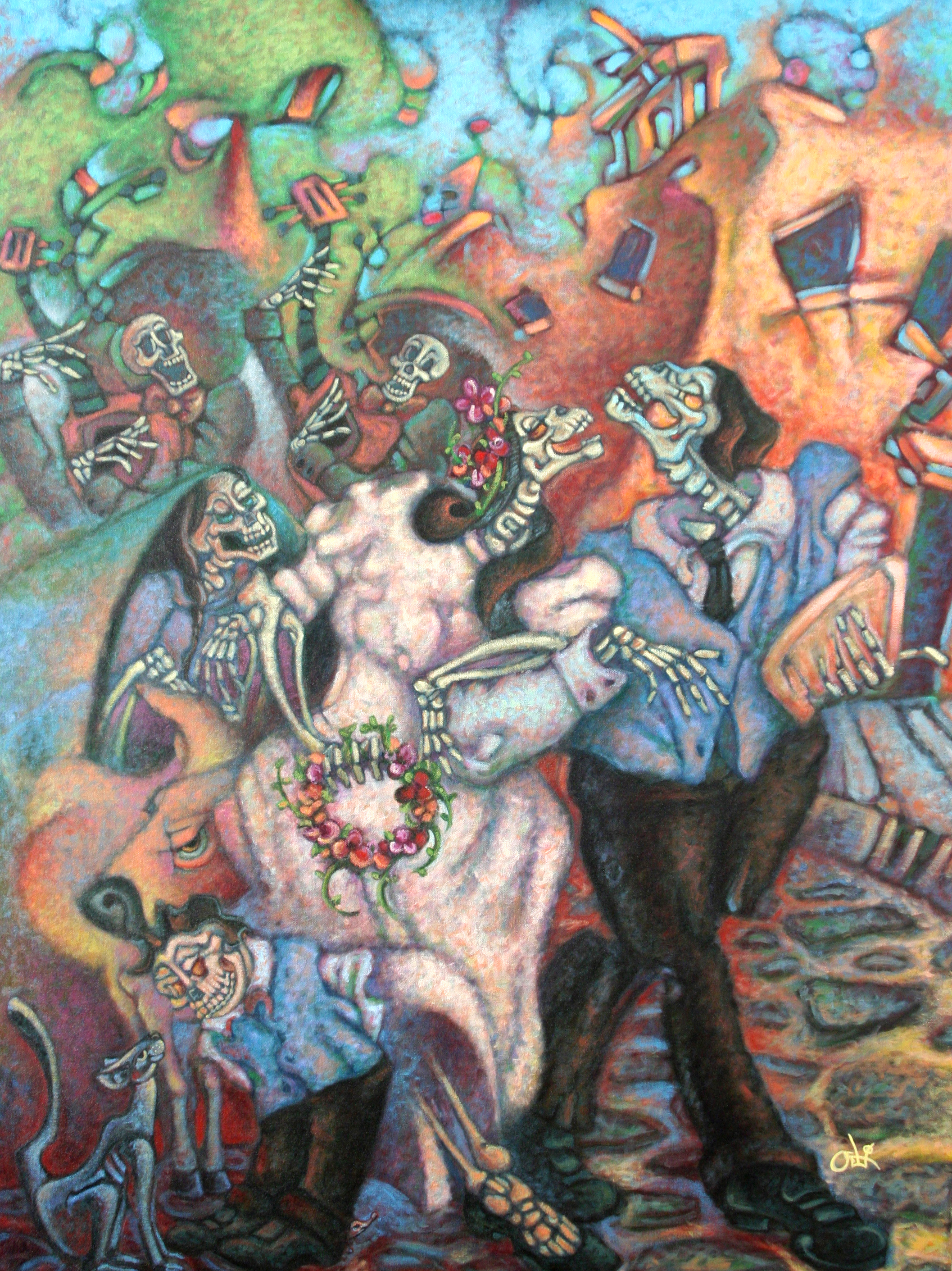 Day of the Dead Celebration

Also known in Spanish as Dia de los Muertos, this celebration honors those who have passed on to the next world with ceremonial elements rooted in Aztec culture. The FAC's version of this celebration includes an invitational selection of Colorado artists whose work exemplifies tradition of Day of the Dead artwork.
Participating artists include:
Carlos Fresquez, Quintin Gonzalez, George Rivera, Tony Ortega, Azul DelGrasso, Josiah Lee Lopez, David Ocelotl Garcia, Judy Miranda, Terri Sanchez, Roberto Rodriguez, Jerry Vigil.
David Ocelotl Garcia, Muertos Wedding, Acrylic on canvas, 40" X 30", 2015
Note: The opening reception event on Oct 7 includes a traditional invocation dance by Grupo Folklorico Sabor Latino at 5:30p and is sponsored by El Cinco de Mayo, Inc. and the Cultural Office of the Pikes Peak Region (COPPeR).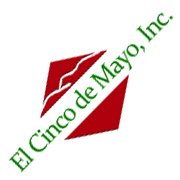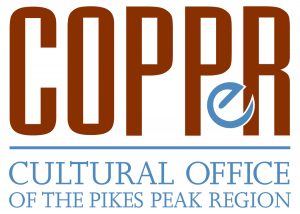 August/September 2016 Featured Artist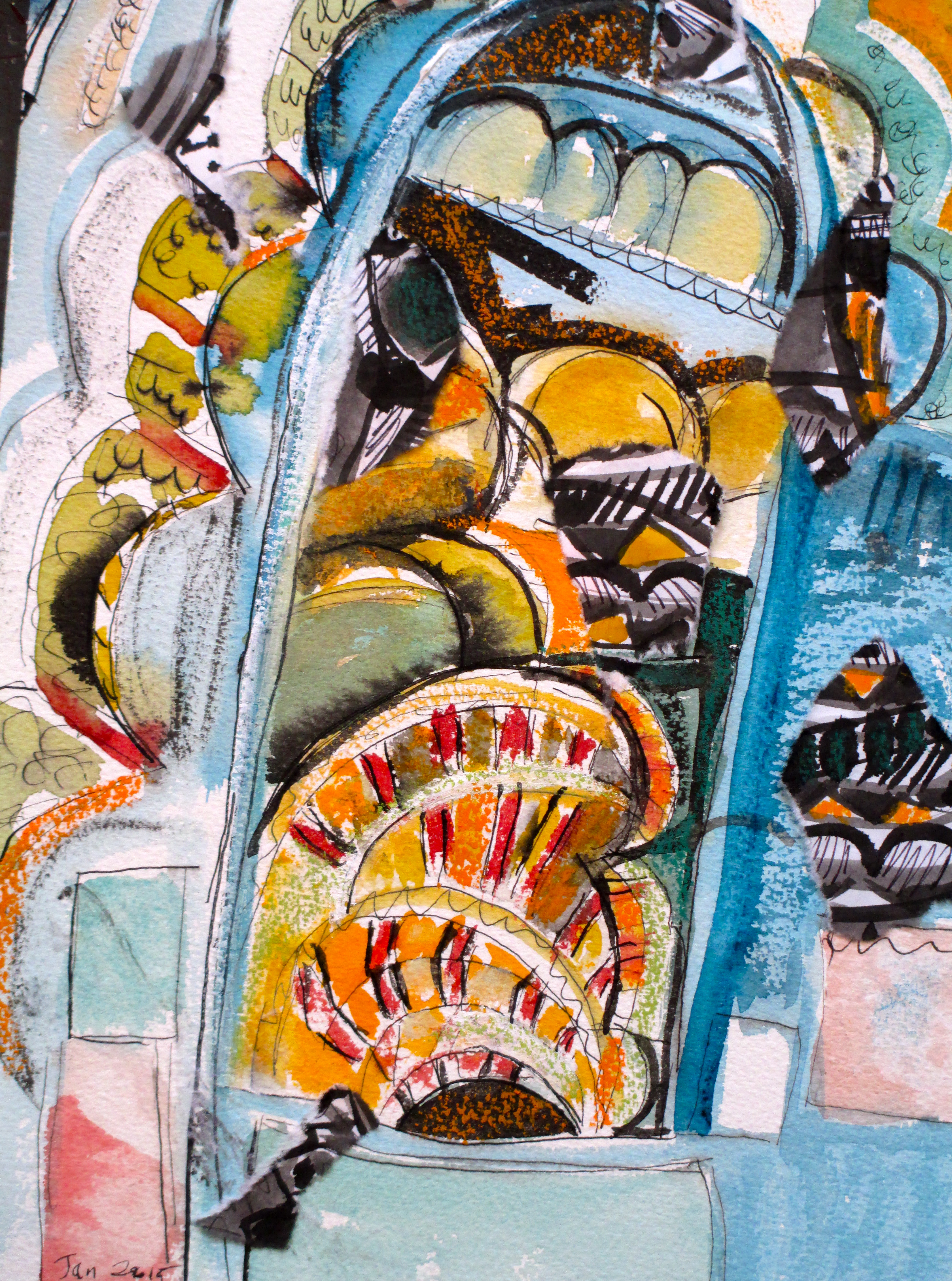 Betty Ross
Betty Ross invites chance and seeks harmony in her studio practice. She endeavors to capture, in the words of Hilton Als, the "rush and chaos of nature" by using different modes and diverse artistic mediums. Ross trained as an art historian and has an MA in Theatre from UC Berkeley. She designed and made costumes for UCCS's Theatreworks from 1976 to 2015. She travels extensively and incorporates ideas gained from these rich experiences into both paintings and costumes. She often works onsite in watercolor, using the information for larger acrylic works in the studio, sometimes adding collage elements, torn paper fragments, antique laces, leather, or shreds of wool.
"The gaps between abstraction and the real are actually what fascinate me as a painter— often filled with a narrative or strong emotion that drives the process whether at a pond in Derbyshire, or a cabin in the Sangres." — Betty Ross
Betty Ross, Cordoba Mosque, Watercolor and Collage, 14 x 10"
June/July 2016 Featured Artist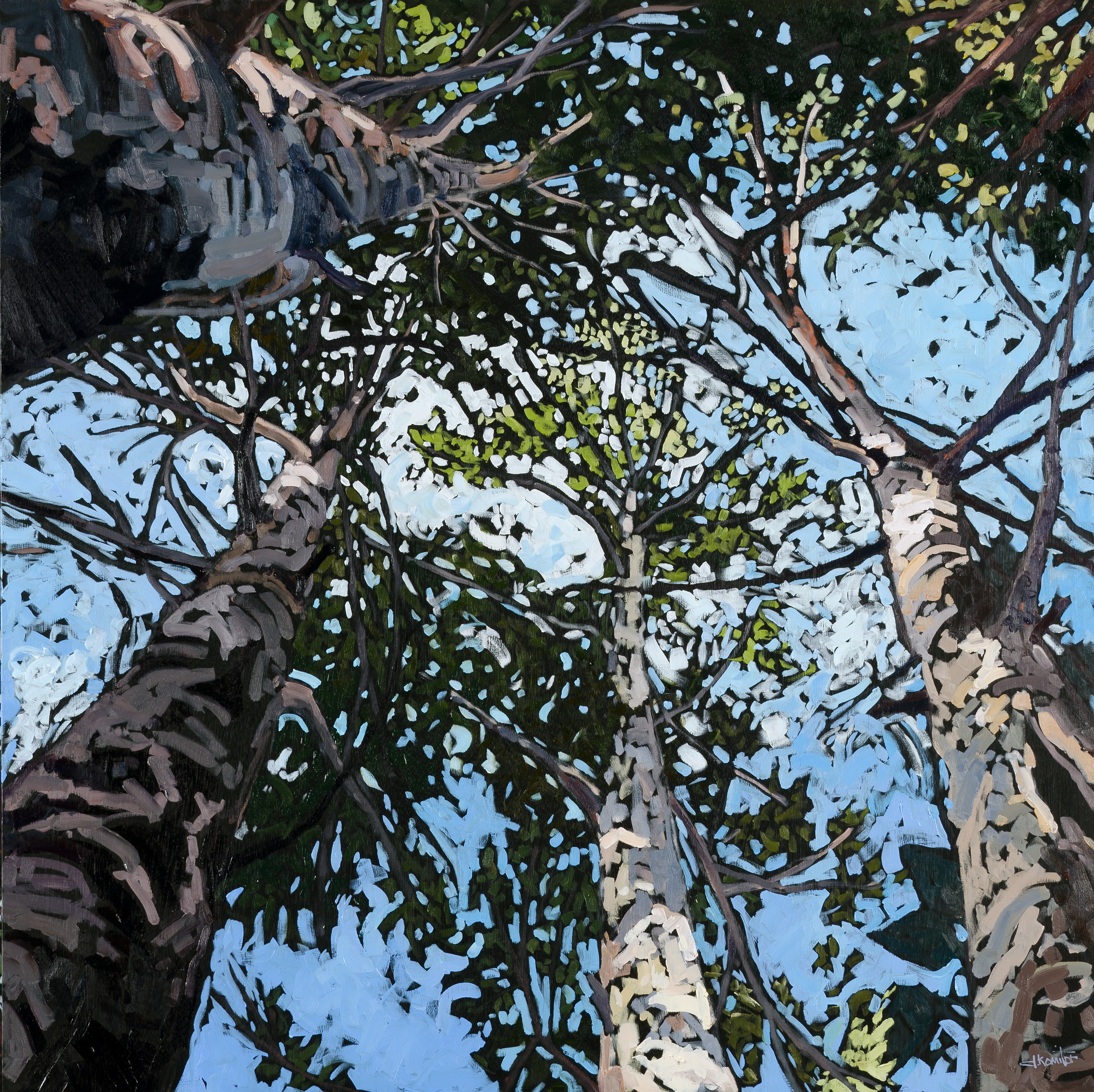 Deb Komitor
A constant thread throughout Colorado Springs, painter Deb Komitor's art career has been expressing the emotions conveyed in nature. One feels the energy in each brushstroke as her paintings evoke both the force and serenity in nature. Her decision to portray these works in an almost pixelated fashion asks the viewer to take a step back in order to see her works fully realized. This, in turn, draws you in and keeps you there while her warm interpretations make you stay and take in the details. Her paintings seem alive. You are not just drawn into Komitor's paintings; they come out and get you.
"I want my paintings to bring the viewer back to nature. I want them to slow your breath, clear your mind, and ease you into quiet peace." – Deb Komitor
Deb Komitor, Stretching to the Clouds, oil, 36 x 36"
April/May 2016 Featured Artists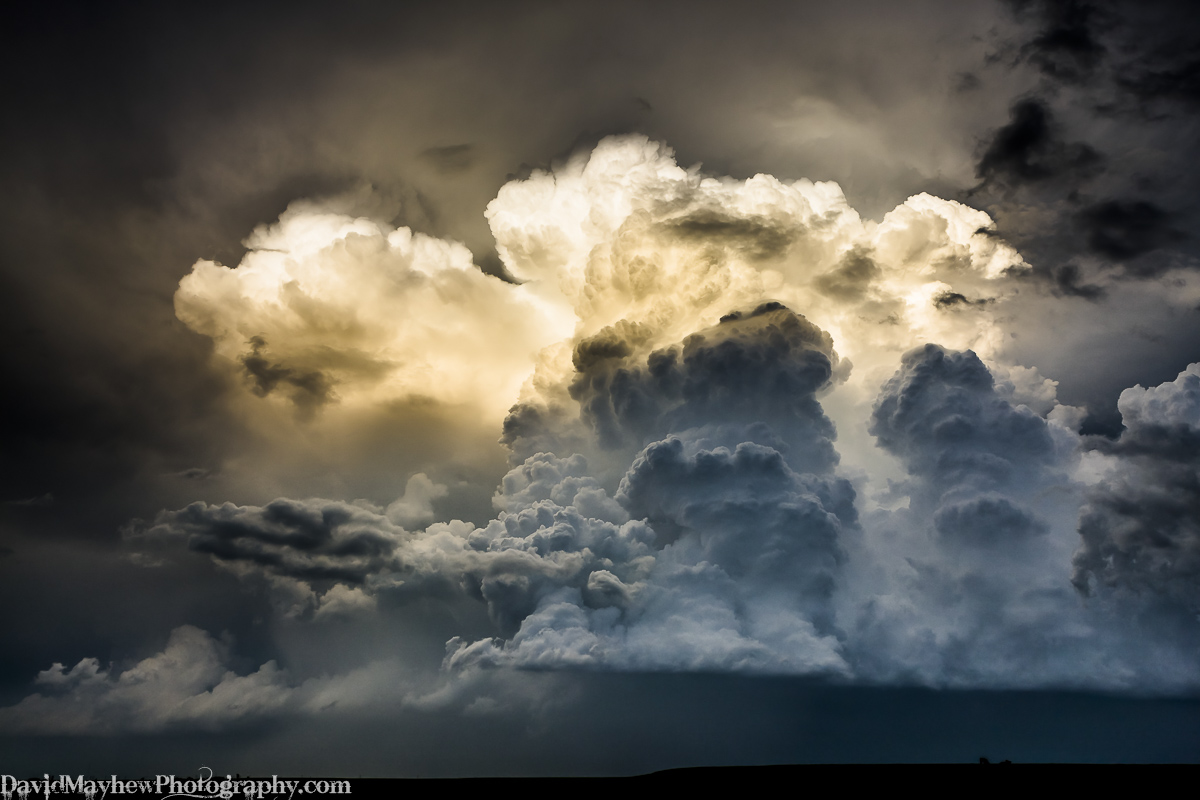 Our Deco Lounge exhibition for April and May features the photography of four Colorado-based Storm Chasers: David Mayhew, Eric Treece, Caryn Hill, and Roger Hill. This exhibition is presented as part of Pollinate: Biennial Arts Collaboration, exploring the theme of energy across southern Colorado.
DAVID MAYHEW (Fort Collins, CO)
David Mayhew chose photography as his life's work in 2003 and studied photography at the College of DuPage near Chicago where he also joined forces with the meteorology program. Mayhew has seen unique and beautiful sights including the largest ever recorded tornado – 2.6 miles wide in El Reno, Oklahoma in May 2013. Based in Fort Collins, Mayhew is ideally located for heading east to tornado alley or west to explore mountain landscapes.
ERIC TREECE (Elizabeth, CO)
Eric Treece is a professional storm chaser and videographer with over ten years of experience capturing extreme weather. Treece's photography and videos are regularly featured on numerous national news broadcasts including: The Weather Channel, CNN and Fox News, among others. Much of Treece's weather expertise comes from his experience as a Great Lakes Ship Master at the helm of the S.S. Wilfred Sykes, where weather is just as unpredictable on the water as it is on the plains. In 2010, he released a full-length video capturing a decade of chase seasons titled Unleashed Fury.
CARYN HILL (Bennett, CO)
Caryn Hill works to create photographs that provide a unique perspective on nature's unbridled fury from a vantage point most will never experience in person. Her photographs reflect not only this exciting point of view, but also the emotion sparked by an unusual camera angle, a thought-provoking composition, or simply a quiet, reflective moment in time. Hill chases storms with fellow photographer and husband, Roger Hill, also included in this exhibition.
ROGER HILL (Bennett, CO)
For nearly three decades, Roger Hill has spent close to 150 days a year in pursuit of thunderstorms to create videos and photographs of these momentous occasions. Hill has witnessed and photographed over 650 tornadoes, thousands of thunderstorms and tens of thousands of lightning strikes. In addition to chasing storms, Roger leads photography tours throughout the Southwest with his wife Caryn Hill.
David Mayhew, The Strength Within, Photography, 2009
February/March 2016 Featured Artist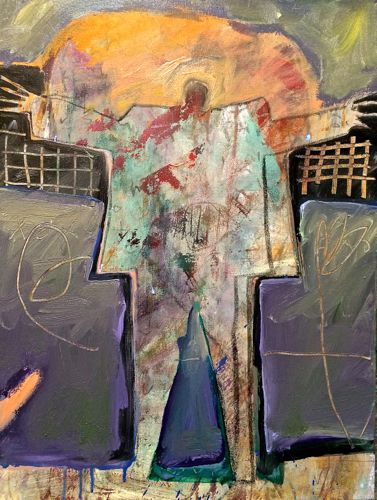 Lance Green

Born in Denver and raised in Los Angeles, Lance Green became a famed and favorite local artist after transplanting himself to Colorado Springs following a successful career as an artist, sign painter, and gallerist in LA. Lance teaches painting for Bemis School of Art and conducts workshops independently.
He exhibits regularly throughout New Mexico, Los Angeles, and in the FAC Museum Shop. A student of the late and famous Fritz Scholder, Lance's expressionistic paintings often feature yoga poses, dancers, birds, and other universally symbolic characters (both human and animal). Collectors love his work for the sense of movement, the incredible play with color and layers, and the contemplative, emotional, or spiritual connections offered by the work.
For his Deco Lounge exhibition, Lance is taking the opportunity to play with the joy of painting more than anything. This intuitive means of painting culminates in a body of work conveying the freedom and fluidity found in the process of expressionist painting at its best! Don't miss it!
Lance Green, The Prodigal Son, 24×18", Acrylic and Charcoal on Canvas, 2015
November/December 2015 Featured Artist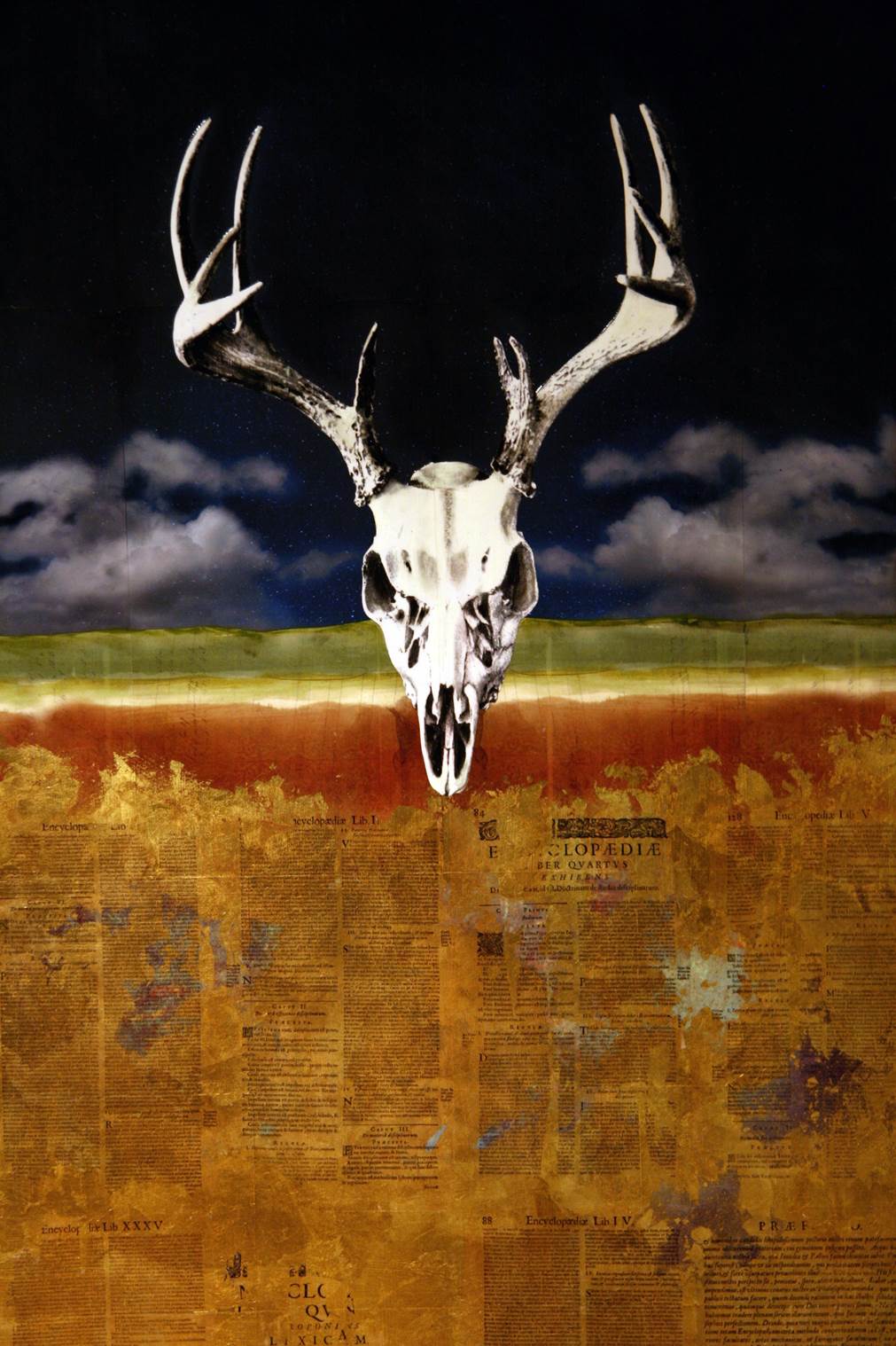 Nadine Sage
Nadine is the youngest of seven, raised in Massachusetts and Prince Edward Island, Canada in a family of accomplished artists. Her success as a papier collé and oil artist also launched her on a path to the accessories industry as she began to transform her original art into wearable works of art. She incorporates 18th and 19th century illustrations with oil paint and sometime gold leafinig, giving old images new life.
On a whim, she incorporated her art into a belt buckle — "I love the idea of wearing a piece of art." After several years of perfecting the process, she now runs a successful accessories company called SAGE + LØVE. Her belt buckles, lavalier pendants, handmade belts, and original artwork are popular items sold in the FAC's new Museum Shop.
She additionally creates papiér collé works on paper exclusively for the Museum Shop's Colorado Originals program. Her original papiér collé work for the Deco Lounge include a variety of large and small scale works on panel, finished with a lushly shiny epoxy coating. Don't miss it!
Nadine Sage, antlers, Highway 24, South Park, 24″ x 48″, Oil, Paper, Metal Leaf, Polymer, Resin
September/October 2015 Featured Artist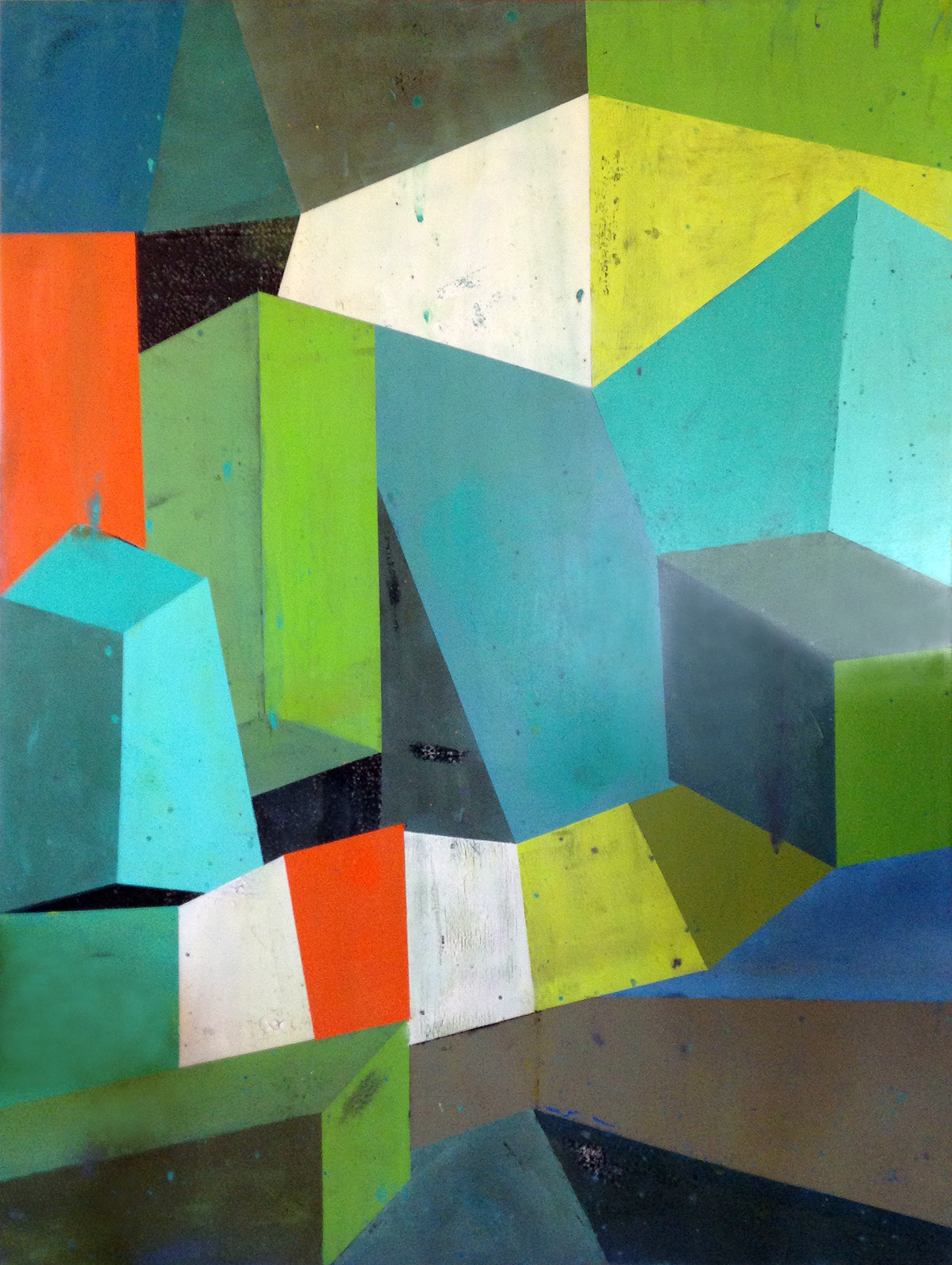 Doyle Svenby

I have been an metal sculptor and fabricator for 21 years and have been painting for about five years. I have always loved working with steel and was exhilarated by the challenge to create something beautiful out of discarded objects. The same thoughts intrigue me with paining as I maintain the obstacle of using recycled housing paints, spray paints and plywood.
My color selection is all over the place. I use what I find and experiment a lot. Different types of paint react inversely when mixed. I usually start with a form in mind and introduce colors throughout the process while adding a layering process.
When I look at who I am influenced by sculpturally, I'm drawn to many artists, but mainly a few that have made such an impact on our community and me personally: Bill Burgess, Don Green and Chris Weed. As a painter, there are too many to list. I truly enjoy creating and exploring different ways to interpret the world and nature through painting and sculpting.  — Doyle Svenby
Doyle Svenby, Building Blocks
July/August 2015 Featured Artist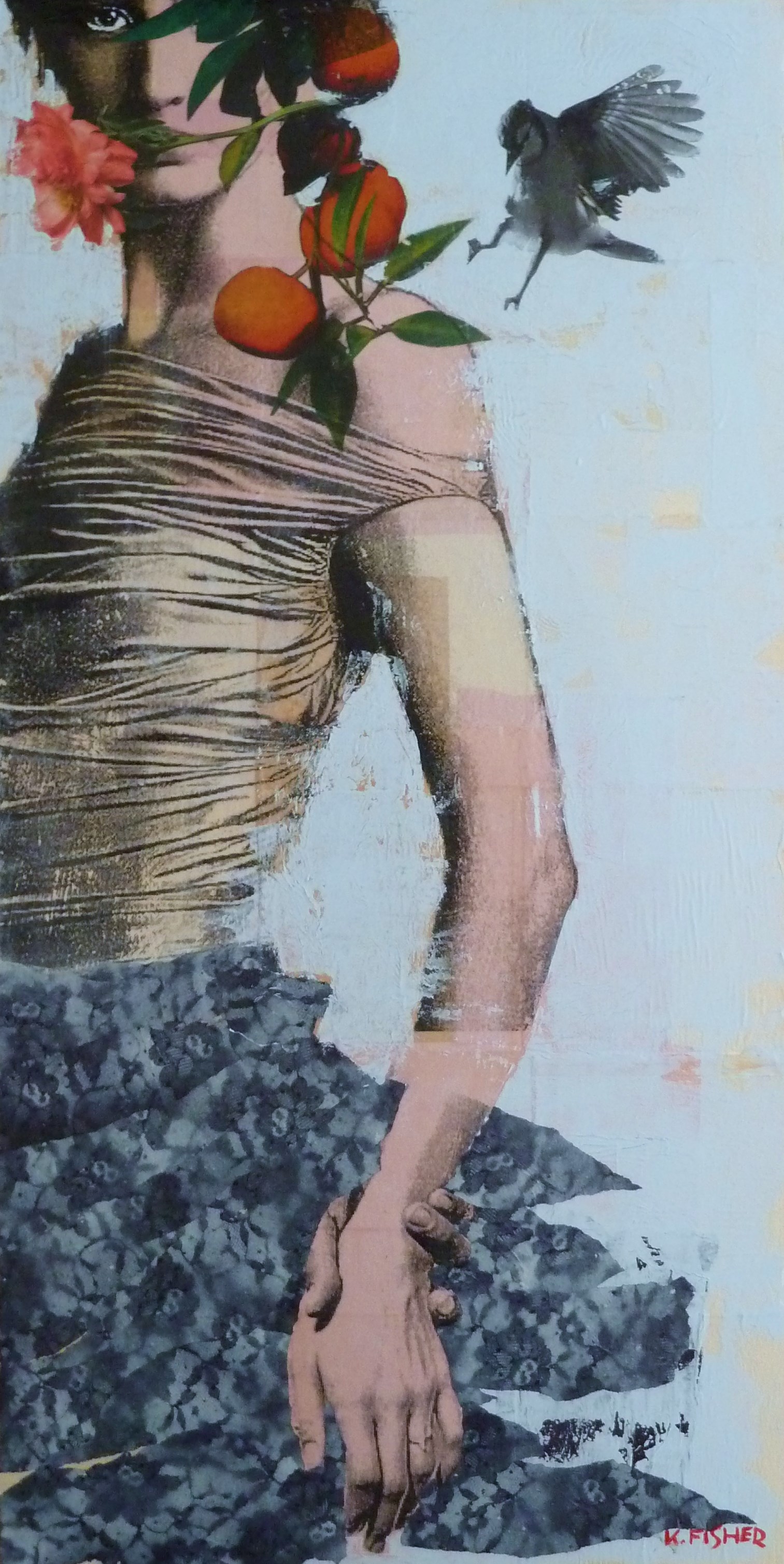 Karen Fisher

Along with the fashion magazine inspired images, my recent work includes images of birds in flight. When I'm working out of my Ohio studio during the spring and fall months, I take pictures of birds coming to my feeder, literally hundreds of pictures. It's a kind of obsession. They distract me inviting me away from my studio work. Having a nature conservancy as my backyard, I can attract so many varieties.
This body of work celebrates the relationship that I have with them. I feel a kind of telepathy when they are around. Even when I'm working out of my Colorado studio, Swallows will chirp loudly outside, begging me to come out and then they swoop down so close to my face as if to greet me or entice me to play with them.
The Swallows remind me of Zephyrus, Greek god of the west wind and husband to Chloris. As depicted in Sandro Botticelli's Allegory of Spring, I liken the transformation of Chloris into Flora to the way that I transform multiple fashion model images into one. The creation of these new women appear in my work as ghostly photo transfers along with the birds that I photograph, who become stand-­ins for Zephyrus. Each work begins with layers of vintage record album sleeves and tissue paper. The photo transfers and subsequent layers of acrylic paint and found and hand-­made papers reveal a clairvoyant interaction between bird and woman.   — Karen Fisher