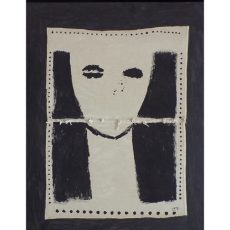 A leading member of the new Afro-Cuban cultural movement, visual artist Juan Roberto Diago (b. 1971) has produced a body of work that offers a revisionist history of the Cuban nation. His "history," a term that he frequently inserts in his works using the visual language of graffiti, is not the official narrative of a racially harmonious nation, built thanks to the selfless efforts of generous white patriots. Diago's Cuba is a nation built on pain, rape, greed, and the enslavement of millions of displaced Africans, a nation still grappling with the long-term effects of slavery and colonialism. To him, slavery is not the past, but a daily experience of racism and discrimination. Africa is not a root, but a wellspring of cultural renovation and personal affirmation, the ancestors that sustain him in his journey. Diago: The Pasts of this Afro-Cuban Present is the first retrospective exhibition of this prominent Cuban artist, offering a critical and selective view of over two decades of work. It traces his singular efforts to construct new pasts, the pasts required to explain the racial tensions of contemporary Cuba, the pasts of this Afro-Cuban present.
Images: De la Serie El Rostro de la Verdad (From The Face of Truth Series), 2013, Wood, Variable Size, Courtesy of the Artist
Sin Título (Untitled), 2011, Mixed media on canvas, 50" x 39." Courtesy of Private Collection

---
In The News
New exhibit showing Cuban artist to start 5-month stay in Colorado Springs –The Gazette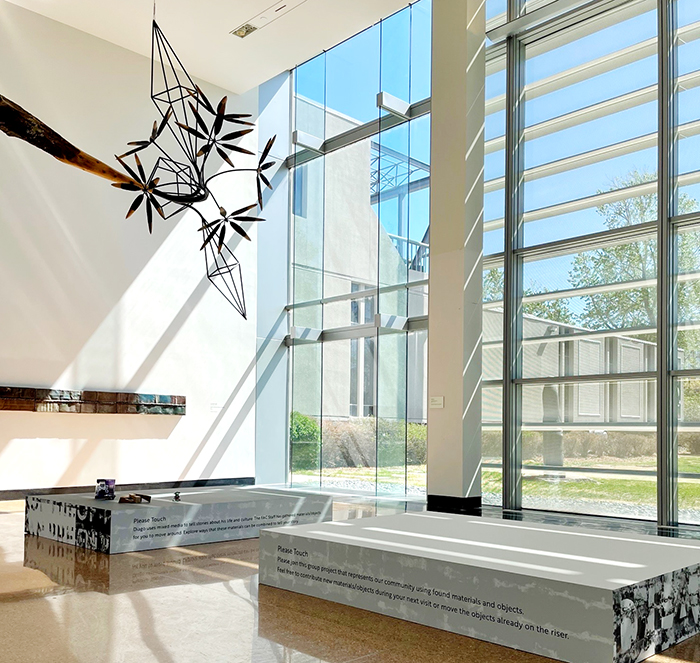 NEW! Tactile Community Activity
We have set up two risers on the sculpture landing for visitors to experience Diago's art form of collage using found materials. In this project, you can either bring in found materials/objects and place them on the risers or play around with the materials/objects provided.
Please contribute materials or objects that you believe represent you and where you come from. Be aware that any objects you bring and any objects you find are intended to stay on these risers. For the safety of the artworks around the space the FAC reserves the right to remove any material from the risers and dispose of it at any time. The following materials are not allowed:
No candles or incense may be lit; no electric outlet will be available
No organic materials (perishable foods, flowers, or other plant/mineral life)*
No display of alcoholic beverages, marijuana, or illegal substances
No liquids, food, or food residue
No furniture
We hope you enjoy this tactile interactive!
*synthetic fibers/fabric textiles are ok
Watch a recording of the April 15, 2022 roundtable conversation
with Juan Roberto Diago, Alejandro de la Fuente, Director of the Afro-Latin American Research Institute at Harvard University, and Andrea Herrera, Professor of Literature and Women's and Ethnic Studies at the University of Colorado, Colorado Springs.
Details
Hours
Wednesday–Sunday 10 a.m.–4 p.m.
Admission includes entrance to all other galleries in the museum.
Tickets
| FAC members, students and teachers | Non-member adults | Military & Seniors (55+) |
| --- | --- | --- |
| Free | $10 | $5 |
Sponsors