Colorado artist Don Coen's The Migrant Series is a magnificent group of 15 large-scale realistic portraits of migrant farm workers. The series was painted between 1992 and 2012 and seeks to, as Coen describes it, "raise the awareness of the average American to this overlooked, perhaps even invisible, yet vital part of our society." He intends it as a "humble expression of gratitude" for America's migrant workers.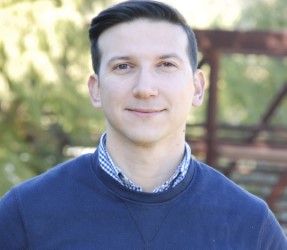 Lecture | May 3, 5:30p
FAC Conference Room | free and open to the public, seating is limited

Forgotten Farmworkers: Remembering the Starr County Huelga (Strike)
While many scholars and non-academics are familiar with the work of Cesar Chavez and the United Farm Workers in California, there is still insignificant recognition of the work of the Texas Farm Worker Union in South Texas. On June 1, 1966 the Texas Farm Workers Union in Starr County began their wildcat strike, and they demanded a minimum wage of $1.25 per hour. However, the Mexican American union picketers and organizers were immediately criminalized and punished for their strike activities. The Texas Rangers, with the aid of local law enforcement, immediately arrested the Starr County protestors for their strike activities. 2016 marks the 50th anniversary of the Starr County Strike, and subsequently the founding of the Texas Farm Workers Union (TFW). This lecture by Santiago Ivan Guerra, Assistant Professor, of Southwest Studies program at CC, discusses the history of the Starr County Strike and recent efforts to commemorate and remember this important part of American history. Santiago's research is focused in two major areas of inquiry. Santiago is interested in how drug consumption, drug trafficking, and drug policing impact social life, and is particularly concerned with how communities along the United States-Mexico border contend with a long history of cultural and political conflict.