Movement is fundamental to the artist Eiko Otake, who uses her body to explore themes of mortality, time, and place. Growing up in post-World War II Japan, Otake studied dance and performance in Europe before moving to New York in 1976. For more than four decades, she was part of Eiko & Koma, a collaborative that created performance, choreography, visual design, sound, videos, and texts. Since 2014, Otake has worked as a soloist and has directed her own projects in collaboration with other artists.
Otake's first museum solo-exhibition, I Invited Myself, vol. II, foregrounds the artist's video and media, which have developed alongside her dance, choreography, and performance installations. The exhibition presents new and recent media that feature a body as it moves in and through various spaces, including the urban infrastructure of Tokyo and New York and the vast landscapes of Wyoming and California. Working closely with the curators, Otake choreographs her media works for the galleries of the Fine Arts Center. Editing and updating them for this occasion, she also brings in related, weathered objects. A self-described "immigrant artist," Otake has challenged the expectations of a museum presentation. Rather than presenting a cohesive overview of the artist's career, I Invited Myself places an emphasis on transition over statis. Viewers are strongly encouraged to return as select media will rotate over the course of the exhibition.
Image: Eiko Otake, A Body on Wall Street (detail), 2016. Photo by William Johnston.
In the News
---
Eiko Otake: I Invited Myself, vol. II is organized by the artist, Katja Rivera, Curator of Contemporary Art and Ryan Platt, Associate Professor of Performance Studies in the Department of Theater & Dance at Colorado College with support from Savanah Pennell, Curatorial Paraprofessional. Support of the exhibition is generously provided by The Anschutz Foundation and Colorado Creative Industries.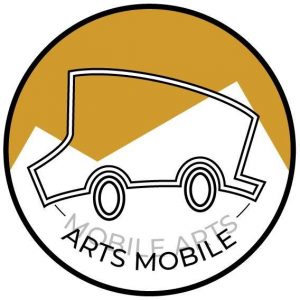 Thanks to CC Mobile Arts for their generous participation and support throughout the exhibition.
Related Events
Sponsors