A Colorado-based artist, whose work combines photography and film, often incorporating found objects and imagery. His work is elegant, playful, and often humorous, drawing from icons of the historic West, early space exploration, and personal experiences.
This exhibition will center around a video instillation titled Contact. Emrich filmed honeybees in his garden and layered the footage with audio from early U.S. space exploration. The video installation features a montage of vibrant flowers with a telescopic moonscape to suggest affinity between intimate spaces and cosmic realms, and between fecundity and lifelessness. Together with Contact, Emrich's photographic series, Barbre Marietta illuminates an intersection of personal memories and collective histories through the suggestive qualities of particular objects.
In his Firewater series, Emrich creates narratives with antique liquor decanters shaped like Western icons posed against backgrounds taken from contemporary bottled-water labels. Through vibrant, appealing images with ironic titles such as Cowboy with Deep Rock Water, the artist calls our attention to current struggles with western water rights issues.
"Emrich is a noted Denver artist who has set himself apart with videos — he's a local pioneer in the medium — and photo-based digital works." – Michael Paglia Denver Westword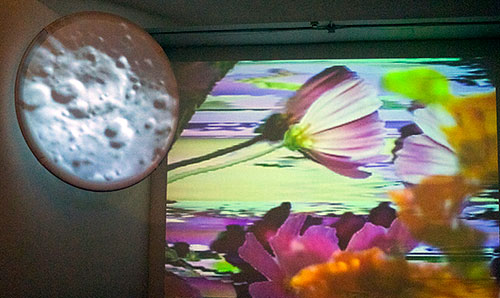 Emrich's work has been exhibited for over 30 years and has work in the Art Institute of Chicago, the University of Colorado Art Museum, the Denver Art Museum, and numerous other public and private collections.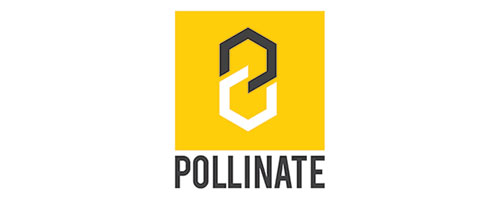 Presented as part of Pollinate: Biennial Arts Collaboration, exploring the theme of ENERGY across southern Colorado, April 1-8, 2016.