Jaune Quick-to-See Smith is one of the U.S.'s finest indigenous talents and a late-career artist with extraordinary aesthetic, intellectual and curatorial achievements to her credit. Coming of age when Abstract Expressionism with its white male tenor dominated, Smith pushed back and developed a strong personal vision forged from belonging to two marginalized groups by birth (female and Native American) and one by choice (non-urban), aligning them more closely with the mainstream art world. This exhibition mines Smith's cross-cultural experience and Salish-Kootenai identity and demonstrates the evolution of her lifelong aesthetic investigations in which she simultaneously questions and creates American history.
In the Footsteps of My Ancestors examines themes that perennially recur in Smith's work, including conflict, compassion, peace, the cycle of life, irony, and identity. The artist has always operated on a cusp – culturally, temporally, aesthetically, and from a gender perspective – which gives her work an attention-getting vitality, originality, and relevance. Her role in the shift toward deepening respect for Native American contemporary art cannot be understated, and her work is at once earthy, vibrant, sophisticated, and compassionate.
Jaune Quick-to-See Smith: In the Footsteps of My Ancestors is organized by the Yellowstone Art Museum.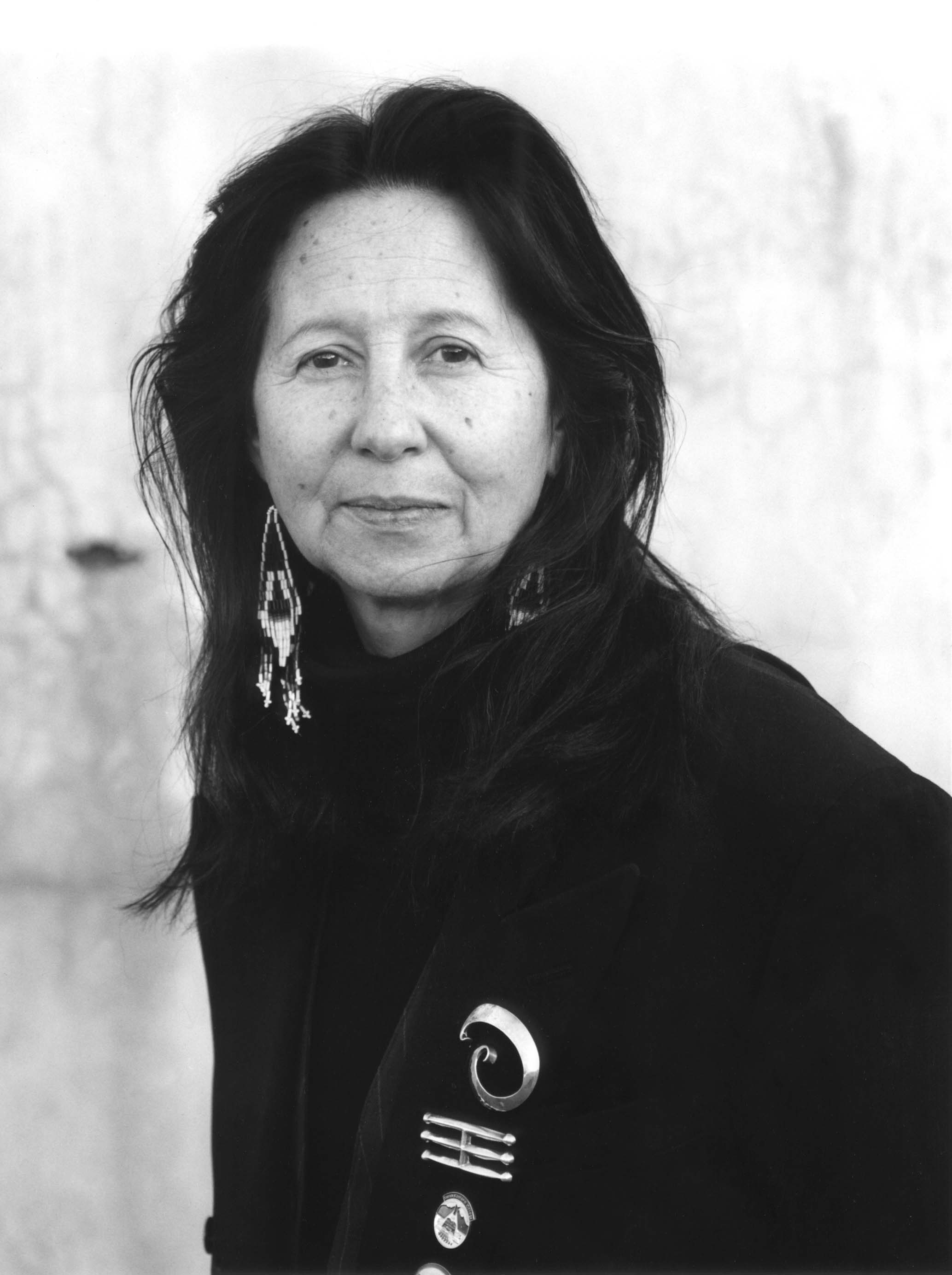 Jaune Quick-to-See Smith: A Survey of Contemporary Native Art
January 31, 2019 | 7 p.m.
Changes have been happening fast in the past decade for young as well as elder Native artists. There have been more opportunities to exhibit, more available grants and fellowships, which offer greater encouragement as well as the ability to travel internationally. Native art is changing by leaps and bounds. Smith will share a survey of her own activist work and painting as well as images of the some of the latest Native American art, much of which deals with technology, video, installation, and ephemeral art.
FREE and open to the public; Cornerstone Arts Week Keynote Lecture; located in CC's Cornerstone Arts Center, Celeste Theatre.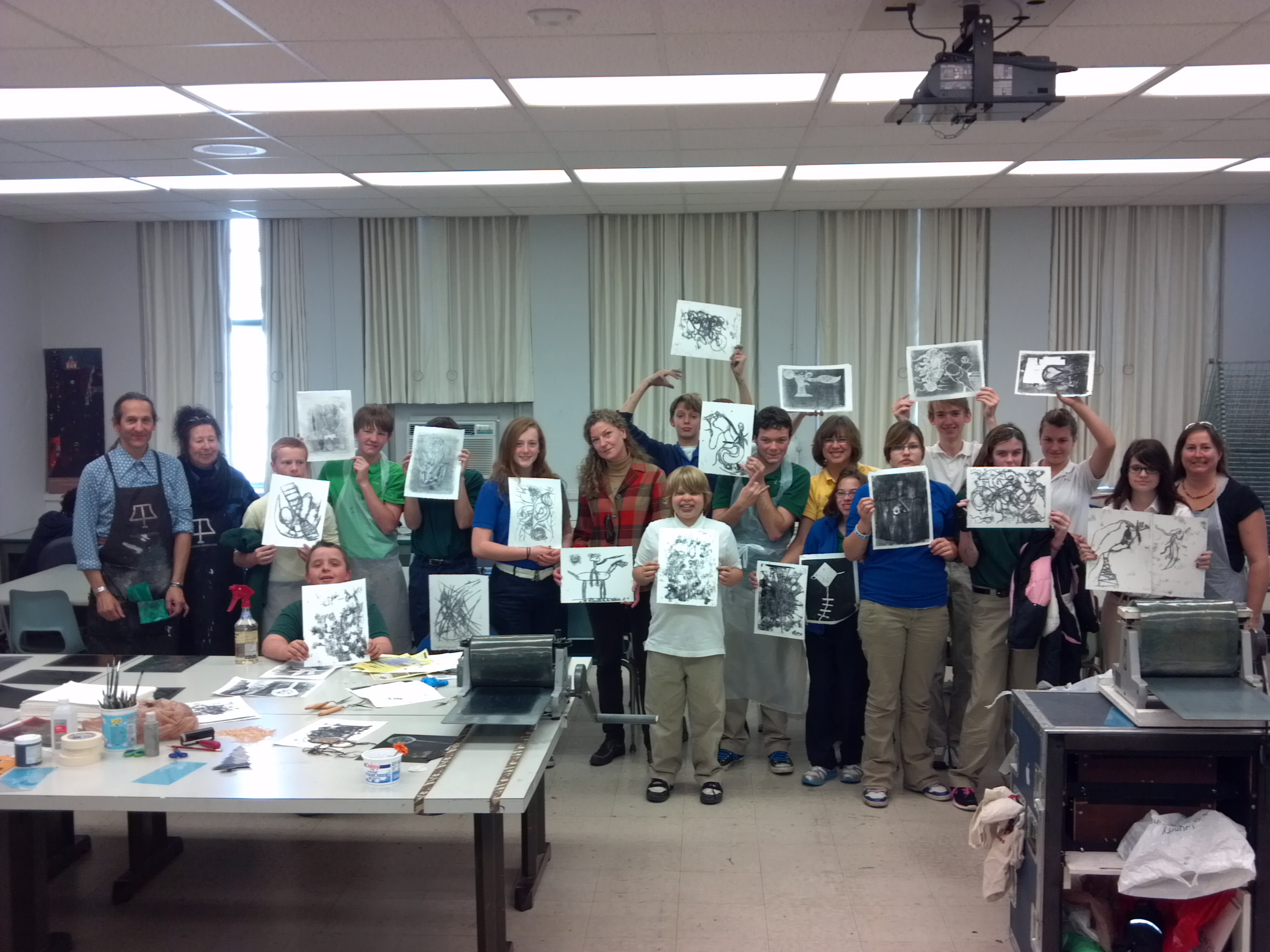 Monotype Workshop with Jaune Quick-to-See Smith and Neal Ambrose-Smith
Feb. 1, 2019 | 1-3 p.m.
In this two-hour Carnegie Mellon Grant sponsored workshop with internationally renowned artists Jaune Quick-to-See Smith and Neal Ambrose-Smith, you will learn techniques such as stenciling, ghosting, and mark-making to create their own monotype. We welcome working artists, teachers and interested bystanders.  Our priority is to make it an intense art experience for all. Supplies will be provided. Ages 16-Adult.
This program is part of the For Freedoms 50 State Initiative developed to spur greater participation in civic life by generating discussion of values, place and patriotism through the arts.