In 1970, California-based conceptual artist Tom Marioni invited 16 friends to have a drink with him at the Oakland Museum of California, the museum's curator provided the beer, and a tradition was born. By 1973, the artist was hosting weekly salons in his studio and staging the still-ongoing participatory and social piece at designated times, presented in various contexts and by museums across the globe. Though superficially lighthearted, this installation suggests that communion with others, conversation and open dialogue, the exchange of ideas, knowledge, information and philosophies, and shared experiences are the greatest possible outcomes of engagement with visual art. This installation will include a performance and new works from the artist, highlighting the importance of his drawing practice, as well as weekly FREE BEER events.
Tom Marioni received a Guggenheim Fellowship in 1981 and three grants from the National Endowment for the Arts during the 1970s. His work is in the collections of the San Francisco Museum of Modern Art, the Museum of Modern Art in New York, the Stadtische Kunsthalle in Mannheim, Germany, the Pompidou Center in Paris, and other museums. He is represented by Gallery Paule Anglim in San Francisco, the Margarete Roeder Gallery in New York, and the Carl Solway Gallery in Cincinnati.
The Act of Drinking Beer with Friends is the Highest Form of Art is a collaboration between the Colorado Springs Fine Arts Center at Colorado College and the Downtown Partnership's Art on the Streets public art program.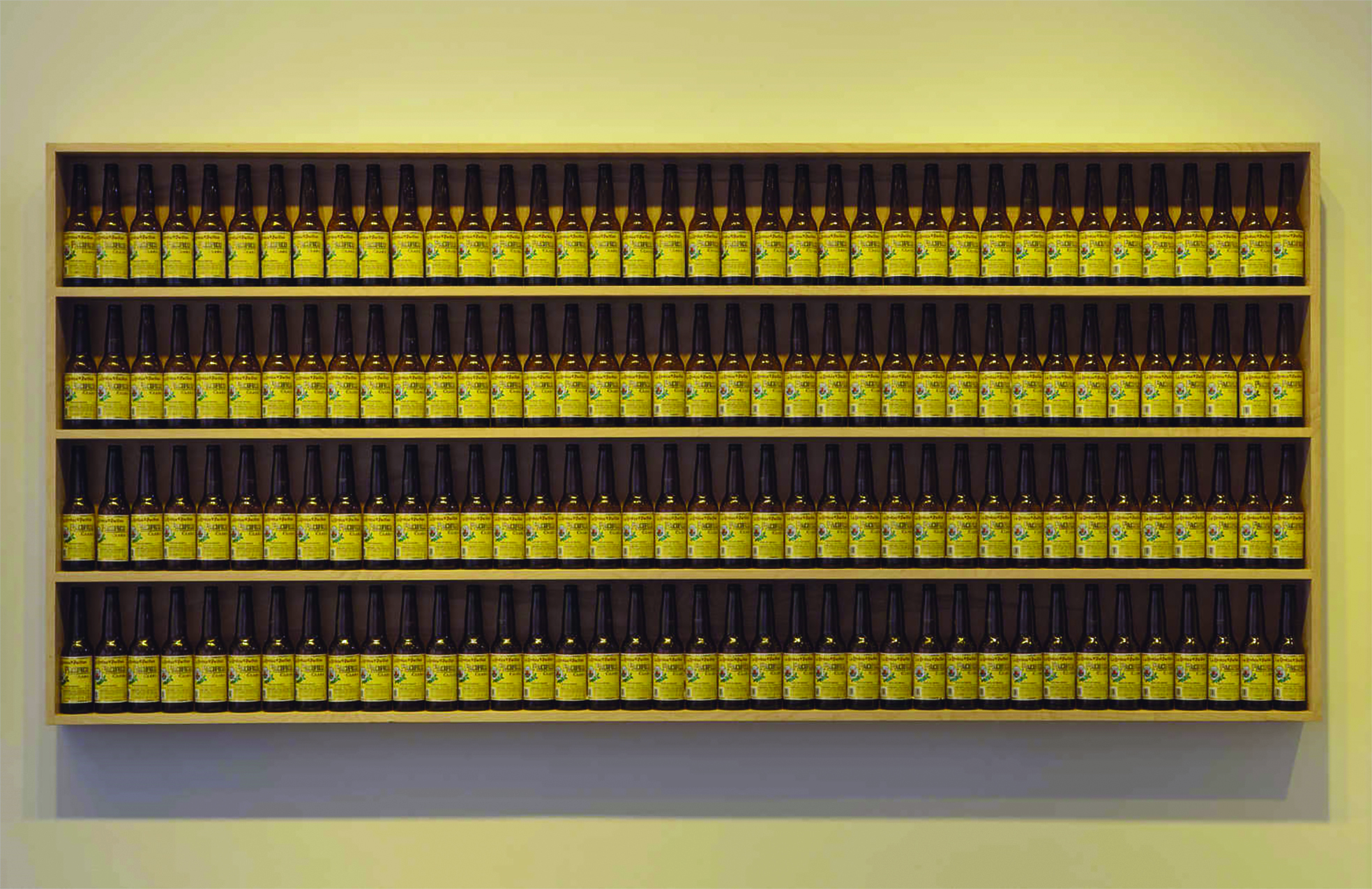 A key figure in the emergence of conceptual art in the 1960s, San Francisco-based artist Tom Marioni first staged Drinking Beer with Friends is the Highest Form of Art in 1970. This legendary installation has been an ongoing project ever since; it is in the collections of major institutions, has be presented across the globe, and continues to be a weekly event in the artist's studio.
Every Wednesday from 5-6:30 p.m. through the run of the show, the exhibition will come alive when a special guest bartender serves patrons free beer in the bar-like setting of the exhibition space, giving opportunity for social engagement and dialogue to anyone who would like to attend. The museum will offer free admission on Wednesday evenings starting at 5 p.m. throughout the show. One featured beer will be served each week and available on a first-come, first-served basis until quantities run out. (Wednesday evening free beer events are 21+)
Guest Bartenders:
July 18: Carrie Simison & Griffin Swartzell – with a special performance by Tom Marioni
July 25: Susan Edmondson & Claire Swinford
Aug. 1: Lauren Ciborowski & Benjamin Harvey
Aug. 8: Aisha Ahmad-Post, Drew Martorella & Caitlin Lowans
Aug. 15: Jim Jackson & Birgitta DePree
Aug. 22: Yemi Mobolade
Aug. 29: David Siegel & Jacob Eichengreen
Sept. 5: Ryan Bañagale & Steven Hayward