Art In Action
A Picture is Worth a Thousand Quarantine Connections
The student guides at the FAC museum designed this activity for you to do at home with your friends and family, both together and apart.
In this activity, you will choose a piece from the FAC eMuseum collection and re-interpret it by yourself or with your friends and family.
You will re-interpret the piece by splitting your artwork into sections:
Individuals: Complete each section of the grid on your own.
Groups: Each person in your group completes a section of the grid.
We invite you to express yourself (thoughts, emotions, hobbies, etc.) through art.
While you may be completing your sections from miles apart, the finished product will show how art connects us even through the greatest of distances.
Let's Get Started!
1. Pick an artwork from the FAC eMuseum.
2. Split the artwork into as many sections as you'd like.
If you are working with others, decide who completes which section.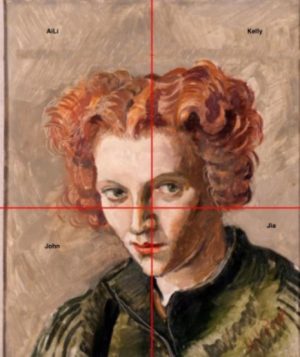 Henry Varnum Poor, Red Headed Woman
3. Find supplies around your home.
4. Complete your assigned section of the art using preferred materials.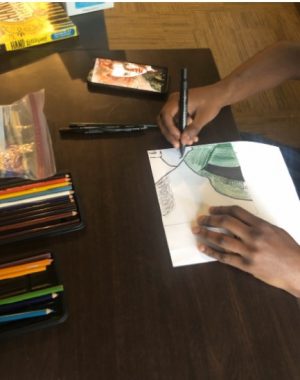 5. Post on social media using the hashtag #FACgridchallenge. (Don't forget to credit the fabulous FAC eMuseum!)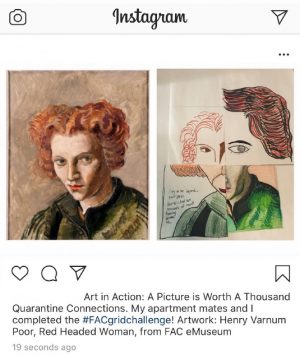 6. Submit your final product here for the chance to win free admission to the museum!
We can't wait to see what you create!