This gut-busting stand-up comedy hour in our Music Room will have audiences laughing all night. Due to adult content, this event is suitable for 18+. Come early and join us for cocktails, dining options, and art at our FREE First Friday Art Party at 5 p.m. in the Deco Lounge.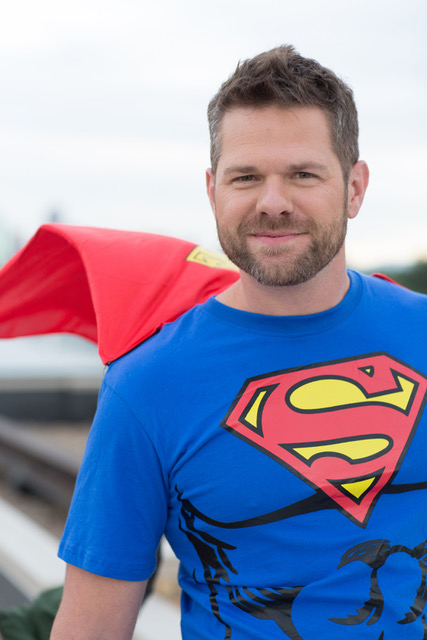 Showcasing Stand-Up Comedy Class students opening for
Heath Arthur
Always looking for the funny side of things, Heath brings his unique, snarky perspective to every event. He uses his charming, storytelling style to point out the humor of everyday life. His wit and genuine like-ability has made him a favorite at venues all over the country.
In addition to being an award winning comedian, Heath is an actor who has starred in movies and numerous ads. You may have seen him eating pancakes in a Village Inn commercial (awesome!), dressed as a clown to raise awareness for locking your car (seriously), or as the "fun dad" in a number of other shows and commercials.  Some of Heath's favorite national TV "appearances" include a magical one-liner on TLC's Extreme Couponing (gumbo + couponing = TV gold) and an up-close of him applauding his cousin on ABC's Dancing With the Stars (his mom was very proud).
Born a Cajun (he's not related to Swamp People), growing up in the company of rednecks (he is related to Duck Dynasty), and finally finding a home in the mountains, Heath is currently being raised by his wife and 3 kids in Colorado.
Details
Show Dates
Aug. 2 | 6 p.m. 
Due to adult content, this event is suitable for 18+
Subscription options do not apply for these events
Tickets
| | |
| --- | --- |
| non-members | FAC members |
| $12 | $12 |
Sponsors