"Oh, Margaret Cho. Whether she's psycho, or one bad mother, or charitably spreading her charity through charitable acts … the unstoppable comedian and actress never ceases to amaze, surprise, and blow audiences completely away." – Laughspin
Beginning with her early days on the scene in SoCal, comedian Margaret Cho has always been the Agent Provocateur of stand up. Never one to shy away from a difficult or even 'taboo' topic, there is no subject off limits. Her socially aware brand of comedy has made her both a thought leader as well as a teacher to those with open minds and open hearts.
Cho's had two shows debut Off-Broadway (I'm The One That I Want and The Sensuous Woman). She stared in the 1994 network comedy, All American Girl, followed by one of the first "reality sitcoms" to air on VH1, The Cho Show and most recently starring in the Lifetime series Drop Dead Diva for all six seasons. Her other releases include Notorious C.H.O (2001), Assassin (2005), Revolution (2003), Beautiful (2009) and Cho Dependent (2011).
Margaret has been widely recognized for her work in the non-profit sector, lending her name, time and tireless work ethic to several charities, especially those involving gay rights and anti-bullying campaigns. In every segment of her life, Margaret is honest, adoring, passionate, uproarious and always entertaining.
We used to play a drinking game; it was called 'The Love Boat.' You would pick a character in the beginning of the show, and then whenever that character would come on screen, you would drink. You could really tell who the alcoholics were 'cause they were the ones that were like, 'I wanna be the ship!' – Margaret Cho
If I'm talking to a guy who's straight and cute and single, I'm like, "Are you a unicorn?" –Margaret Cho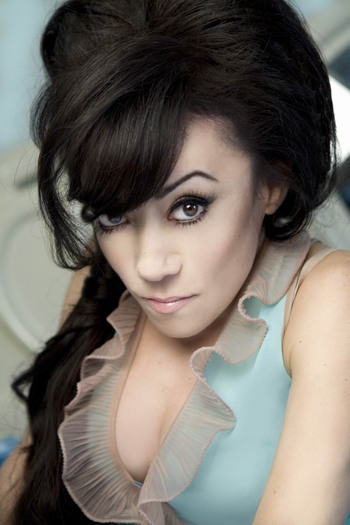 Opening Act
A trail-blazing little person in the entertainment world, Selene Luna, is a small package with a very big presence. A veteran of the stage and screen, Selene cut her teeth performing in clubs and art venues, and quickly became a darling of Hollywood's underground scene. The actress/writer/burlesque artist/stand-up comic/model/activist has faced more obstacles than most, as a woman born a little person who emigrated from Mexico to the U.S. with her family when she was just three years old. Luna's original work explores the highs and lows of overcoming multiple levels of discrimination, weaving together a lifetime of adversity to tell humorous tales.
Details
ONE night TWO performances
NOTE: Due to strong adult content, these shows are intended for mature audiences only (18+).
Tickets
| FAC members | Non-members |
| --- | --- |
| $36 | $40 |
Additional Info
FAC Member Tickets
A limited number of member-priced tickets are available — purchase by phone or in person to receive member discounts! Not an FAC member? Join today!
Specials & Add-Ons
Discounted Museum Admission
As a theatre patron you receive discounted admission to the museum on the day of your ticketed performance.
Get access to all galleries at our membership rates.