Playwrights whose work is included in the festival have the opportunity to have staged readings of their scripts in front of an audience with a moderated talkback session immediately following.
As part of  the FAC's Year of Georgia O'Keeffe, these plays relate to the artist's life and work.
Thursday, June 4 & 11, 8p
Two Nine One Letters by Jade O'Keeffe (Toronto, ON)
The Flower by Alyson Mead (Los Angeles, CA)
Friday, June 5 & 12, 8p
A Woman on Paper by Susan Shafer (New York, NY)
Saturday, June 6 & 13, 8p
Short Plays by Colorado Springs Playwrights
Georgia on His Mind by Sue Bachman
Mary and Georgia by Grant Swenson
The Real Meaning of Things by Todd Wallinger
The Last Rabbit by Jessica Weaver
Sunday, June 7 & 14, 3p
Early Sunday Morning by Dara O'Brien (New York, NY)
Cast + Credits
Two Nine One Letters
Director………………Christian O'Shaughnessy
Georgia O'Keeffe….Jessica Weaver
Alfred Stieglitz…….Roy Kieffer
The Flower
Director Christian….O'Shaugnessy
Annie………………..Jessica Weaver
Penelope…………..Crystal Carter
Gilly…………………Michelle Cage
Nat…………………..Calvin Ware
A Woman on Paper
Director…………….Eve Tilley
Georgia……………Sarah Shaver
Anita……………….Carmen Shedd
Alfred………………David Dahlin
Edward/Others…..Christian O'Shaughnessy
Proprieter/Others..Chris Medina
Ida/Others…………Jennifer Michelle
Beth/Others………Sallie Walker
Georgia on His Mind
Directo…………..Jonathan Margheim
Georgia………….Jessica Parnello
Alfie……………..Roy Kieffer
Emmy…………..Amy Brooks
Kitty…………….Michelle Cage
Mary and Georgia
Director………..Jonathan Margheim
Mary…………..Jessica Parnello
Georgia……….Amy Brooks
Father/Husband..Karl Brevik
Darla…………Casey Fetters
The Real Meaning of Things
Director…….Jonathan Margheim
Georgia…….Amy Brooks
Earl…………Michael Miller
The Last Rabbit
Director……Steve Emily
Alice……….Michelle Cage
Ahiga………Karl Brevik
Jim…………Jonathan Margheim
Early Sunday Morning
Director…….Crystal Carter
Edward…..Emory Collinson
Jo…………..Lisa Siebert
Details
Show Dates
June 4-14
Tickets
| | |
| --- | --- |
| Day Pass | Festival Pass (6/4-6/14) |
| $5 | $20 |
Additional Info
Day Pass 
Day pass is good for the day purchased.
Festival Pass
The Festival Pass grants you admission to any of the read throughs during the length of the festival. Be sure to hold on to your Festival Pass stub to gain admittance to additional readings.
Play Descriptions & Playwright Bios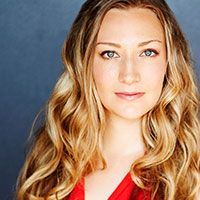 Two Nine One Letters by Jade O'Keeffe (Toronto, ON)
Description: Two Nine One Letters explores two of the most influential figures in early American modernist art: Georgia O'Keeffe and Alfred Stieglitz. After meeting in 1916 they began a correspondence that would last three decades. They exchanged more than 5,000 letters. Those letters created and inspired this piece.
Bio: Jade is a Toronto-based actress, singer and playwright. Having just graduated with a BFA from Ryerson University, Jade has had the pleasure of performing in Music of the Night: A Tribute to Colm Wilkinson, where she shared the stage with the man himself. Also, most recently Jade appeared onstage in her own play as Georgia O'Keeffe in Two Nine One Letters, which was first showcased in the New Voices Festival at Ryerson University this past spring. Before Ryerson, Jade worked as an actor for four consecutive seasons at 4th Line Theatre, a leading Canadian open-air theatre. Jade is very excited for Two Nine One Letters to have its American debut as part of the Rough Writers 15' Festival and is so thankful to the Colorado Springs Fine Arts Center for the unique opportunity!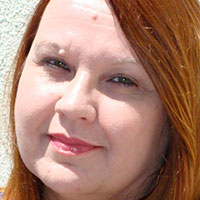 The Flower by Alyson Mead (Los Angeles, CA)
Description: As Annie tries to teach her art students how to see critically, she's undergoing second thoughts about her relationship, while Gilly's not sure how to express some new and confusing feelings. "The Flower" explores the concept of otherness, from decades of misunderstanding that have accompanied artist Georgia O'Keeffe's flower paintings to two modern women finding it difficult to fit into what's expected of them.
Bio: Alyson Mead studied at the Slade School of Art in London, NYU's Tisch School of the Arts and with iO West, UCB and Tectonic Theatre Project. Her award-winning plays have been staged at Off-Off Broadway and regional theaters around the country and in London, including La MaMa, St. Mark's Church, 8BC, Pasadena Playhouse, Venus Theatre, the Women Playwrights International Conference, Limelight, the Other Space Theater, the Hudson, Atwater Village Theater and Sacred Fools, among others. She's published by Original Works Publishing, and is a member of the Dramatists Guild, the Ensemble Studio Theatre's Playwriting Unit and the Los Angeles Female Playwrights Initiative.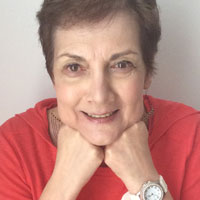 A Woman on Paper by Susan Shafer (New York, NY)
Description: Early in Georgia O'Keeffe's career, someone saw her paintings and declared, "At last, a woman on paper!" Who said that and how did their meeting prove a turning point in the artist's life?
Bio: Susan Shafer, now a full-time playwright, is a former teacher and children's book editor. Dr. Shafer is the author of five plays and five non-fiction books for children, two books for teachers, and nearly two dozen short plays for adults. She is a member of The League of Professional Theater Women, the Dramatists Guild, and The American Society of Journalists and Authors. Website: www.sshafer.com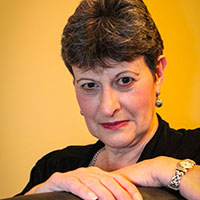 Georgia on His Mind by Sue Bachman
Description: World renowned photographer Alfie Stiglietz thinks he has found in painter Georgia O'Keefe the "twin" for whom he has been searching his whole life.  In one fell swoop Alfie casts aside both his long-suffering wife Emmy along and their mentally unstable daughter Kitty. Georgia is stunned to find herself in the middle of an elaborately staged scene of infidelity from which there is no turning back. Alfie quickly learns that, despite their sexual passion, Georgia is no pushover.
Bio: Like Georgia O'Keefe, Sue was born in Wisconsin. Though not exactly dairy farmers, her family did own a couple of cows. A Colorado Springs character actress for many years, Sue became inspired to write plays about five years ago after being part of the Six Women Playwriting Festival. Since then she has been an active member of Drama Lab which provides critical input to move her writing forward as well as Craft Production Resources who has produced five of her original short plays. Sue's play, Disposing of Grandma was selected as Best Short Play in the CSFAC's Rough Writers New Play Festival in 2013. She won the 2014 Pikes Peak Art's Council Award for Best Performance by an Actress for her portrayal of Linda Loman in Theatrework's "Death of a Salesman." Sue earned her undergraduate degree in Theatre from Northwestern University and holds a Master's in International Business from Regis University. She thanks Sy, her husband of 34 years, and her adult children Courtney and Aaron, for their love and support in all of her theatrical endeavors.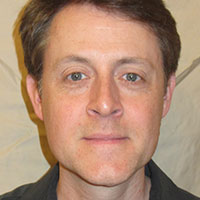 Mary and Georgia by Grant Swenson
Description: Mary and Georgia explores the relationship between a promising artist and her imaginary friend, Georgia O'Keeffe. The play examines three phases in Mary's life and art career: youthful joy, mid-life depression, and mature contentment.
Bio: Grant Swenson is an engineer/writer living in Black Forest, CO. He enjoys bringing plays to Drama Lab in Colorado Springs to workshop with the local theatre community. In 2014, he performed in the Our Shorts Are Showing 2 New Play Festival. He is honored to be a part of the Rough Writers New Play Festival.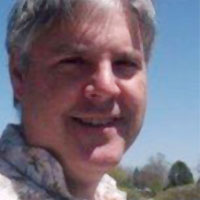 The Real Meaning of Things by Todd Wallinger
Description: Georgia O'Keeffe had learned to drive at the age of 41, mostly so she could explore the New Mexico desert by herself. According to reports she was a fearless driver, though not a great one. This play explores what would have happened if her car had broken down.
Bio: Todd Wallinger is an award-winning playwright from Colorado Springs with over 150 productions in 43 states plus Canada, Australia, South Korea and the UK. Five of his plays are published by Pioneer Drama Service. Rumpelstiltskin, Private Eye won the 2014 Beverly Hills Theatre Guild Play Competition for Youth Theatre. Kill the Critic! took 2nd place in the 2013 McLaren Memorial Comedy Playwriting Competition. Todd teaches playwriting at the Colorado High School Thespian Conference and serves with the Colorado Theatre Guild as a judge for their annual Henry Awards.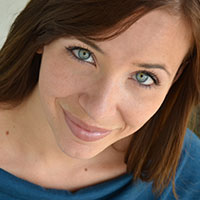 The Last Rabbit by Jessica Weaver
Description: The play opens up on Jim carrying into his trailer a very beat-up, unhealthy prostitute named Alice.  After days of torture and confusion, Alice learns that Jim has kidnapped her to use her body as a vessel to give "Mama" the gift she's always wanted — a baby girl.  It is at this time when she starts receiving visits from Ahiga, a creature whose reality is a struggle to accept. Ahiga helps Alice plot their escape from this disturbing future that Jim has planned, and in doing so, Alice discovers things about her own identity she had never known.  This platy was inspired by two Georgia O'Keefe paintings: Untitled (Dead Rabbit with Copper Pot) and Ram's Head with Hollyhock.
Bio: Jessica is thrilled to be a part of the Rough Writers Festival!  Thanks to her education and the U.S. Army, she has been performing and creating theatre all over the country.  She received her BA from Washington State and her MFA in performance from Arizona State. To diversify her artistic endeavors, she began writing a couple years ago, and has not been able to stop since.  Story telling is a powerful tool that can impact society emotionally.  The theatre is perhaps the greatest story-telling art forms because of its ability to be a full sensorial experience.  New play development keeps this vital art form alive.  www.jessicaweaver.net
Early Sunday Morning by Dara O'Brien (New York, NY)
Description: After twenty years of creative and professional struggle, the American painter Edward Hopper reconnects with his old schoolmate, the artist Josephine Nivison. The joining of their lives brings seismic change to both. What is the price of genius, and who pays?
Bio: Dara O'Brien is a playwright and actress whose work has been presented at The Cherry Lane Theatre, the Abingdon Theatre, and Naked Angels Tuesdays@9. She is a member of the Abingdon's Playwrights Group, Playwrights Gallery, The Ninth Floor, and The Geese. Dara is the recipient of the 2015 Thomas Barbour Playwrights Award for her play "Early Sunday Morning." As part of the Writer/Actor Collective, she is a co-creator of the upcoming podcast series, "The Armitage." Member, Dramatists Guild of America.