auditions
We welcome you to audition for our many plays and musicals. The perfect role may be waiting for you.
Theatre Company Auditions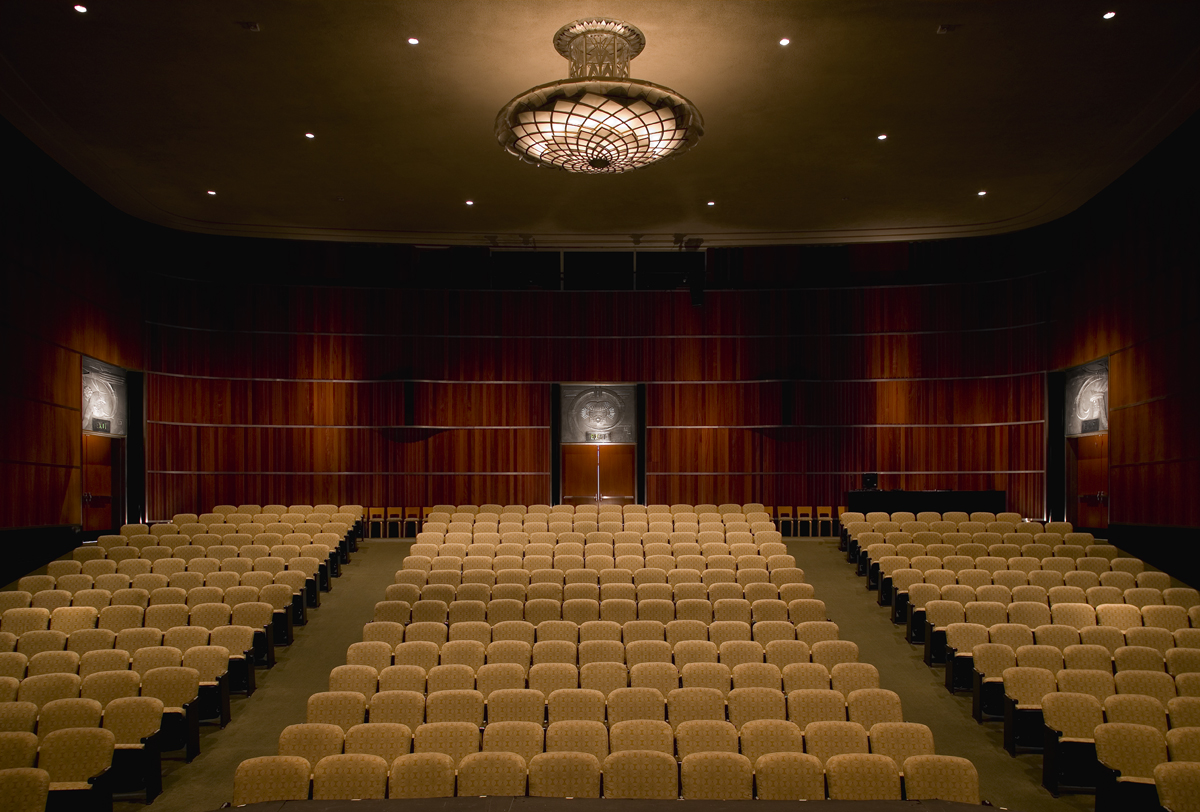 The Colorado Springs Fine Arts Center at Colorado College is currently seeking performers for our upcoming production of:
Music & Lyrics by Lin-Manuel Miranda
Book by Quiara Alegría Hudes
Conceived by Lin-Manuel Miranda
Directed by Pirronne Yousefzadeh
Performers should prepare 32 bars of music from a song of your choosing and a side. Please submit an updated headshot and resume. Sides for named characters are in the link below. If you are auditioning for multiple characters, please prepare one side for each. Sides
Please send your videos and materials to mgatson@coloradocollege.edu no later than October 19, 2022.
Pirronne Yousefzadeh will be reviewing all submitted material as it comes in. Equity and Non-Equity performers encouraged to audition. 
First Rehearsal: January 31, 2023
Performances runs March 2–April 2, 2023
Equity and Non-Equity performers encouraged to audition.
AEA Weekly Rate: $600 (LOA/LORT D Agreement)
Those cast in the ensemble will also understudy; we will not cast additional understudies at this time.
Character Breakdown—
Usnavi de la Vega — M, 20s, Dominican. Owns the corner bodega and longs to visit the Dominican Republic. His parents emigrated from the Dominican Republic and have since passed away. He is resourceful, scrappy, charismatic, and devoted to his community. An excellent rapper and a good mover. Singing a plus.
Nina Rosario — F, Late teens – 20s, Puerto Rican. A first-generation college student, has just returned home from her first year at Stanford University. She struggles with what her family and community expect of her, and feels an unending pressure to succeed. Though she has boundless potential, she is searching for her purpose. Strong belt/mix to an E. An excellent mover.
Camila Rosario — F, Late 30s-50s Puerto Rican. Camila is the co-owner of Rosario's Car Service and is cool-headed and quiet, yet has a strong hold on her husband Kevin. She fell in love with him at 19 and they emigrated together from Puerto Rico to New York to open their business and raise Nina, their daughter. Singer who moves well.
Kevin Rosario — M, Late 30s-50s, Puerto Rican. The owner of Rosario's Car Service, Camila's husband and father to Nina. After emigrating from Puerto Rico, he has worked hard his entire life to build his business and provide for his family. He is stubborn and fiercely proud of Nina.
Abuela Claudia — F, Late 60's, Cuban. She emigrated from Cuba when she was very young. She has raised Usnavi since his parents died. She serves as the guiding light for many in the community. Of all the characters, Abuela Claudia has been in the neighborhood the longest. She struggled to learn English and struggled to find work, yet persevered, and in turn has helped others who have followed in her path. Strong belt to a C.
Sonny — M, Teens, Dominican. Usnavi's cousin who helps at the bodega in the summer. Sonny hangs out with his friend Graffiti Pete but stays out of trouble. He desires to make his community better and to be like Usnavi. He has big ideas; he's a dreamer. Comic; a good rapper and a strong mover.
Vanessa — F, 20s, Latina. She is a shampoo girl at the local salon who longs to make her way-out of Washington Heights. Vanessa grew up with Benny and Usnavi. She is determined, resourceful, and confident. Strong belt/ mix to an E. A strong dancer.
Benny — M, 20s, Black. Benny is a driver for Rosario's, who grew up a bit of a rough kid that Kevin took under his wing. He is in love with Nina and best friends with Usnavi. He has dreams of someday being an entrepreneur himself. Charming, smart, and driven. Strong singer and excellent mover.
Graffiti Pete — M, 18 years old, Global Majority. He hangs around the street listening to music and painting graffiti. He is friends with Sonny, much to Usnavi's dismay. An extremely strong dancer. Acro a plus.
Daniela — F, 30s-40s, Puerto Rican. She is the owner of Daniela's Salon. She is outspoken and the queen of gossip. She has built a successful business but is being forced out of the neighborhood because of rent hikes. Comic with a strong belt. An excellent mover.
Carla — F, 20s-30s, Chilean-Dominican-Puerto Rican-Cuban. She is a hairdresser at Daniela's Salon and is Daniela's best friend. Born and raised in Queens, she is innocent, sweet, and loving. A few things go over her head. Strong belt mix. An excellent mover.
Piragua Guy — M, mid 30s-40s, Latino. He walks the hot and humid streets selling piraguas (flavored ice shavings) to earn a living. He remains resourceful and determined while the Mr. Softie truck looms. Tenor. Strong mover a plus.

FAC THEATRE COMPANY EQUITY STATEMENT
The Fine Arts Center Theatre Company is committed to reflecting the world in which we live and fundamentally believes that the multiplicity of identities and lived experiences of our staff and artists enriches the collaborative process and the theatre we create together. All are welcome here. We encourage and invite all individuals to apply, regardless of race, ethnicity, religion, age, gender identity and/or expression, sexual orientation, disability, economic status, and/or any other identity or lived experience.
Read our full equity statement
The Fine Arts Center Theatre Company is following strict COVID guidelines, including vaccination and booster requirements, a negative PCR test to enter company and weekly antigen testing at the theatre.