auditions
We welcome you to audition for our many plays and musicals. The perfect role may be waiting for you.
Youth REP Auditions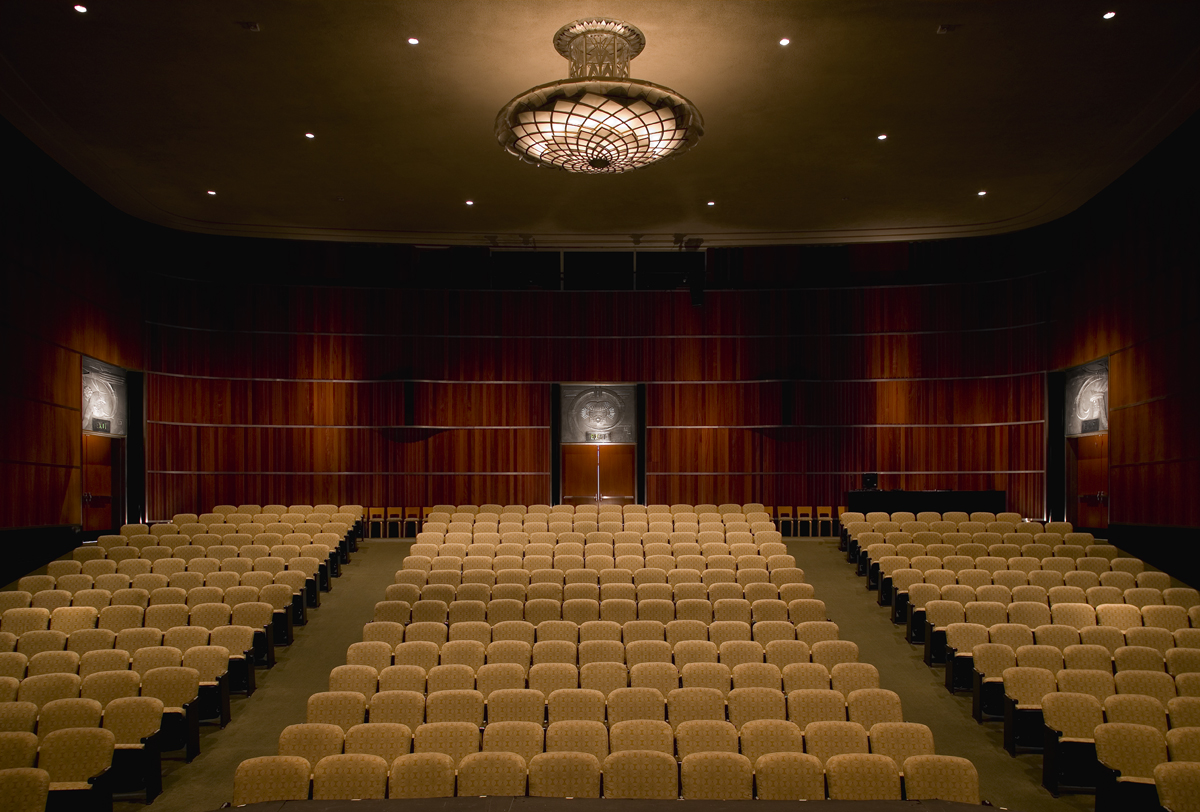 Join the fun at the Colorado Springs Fine Arts Center Youth Rep Program.
Colorado Springs longest running musical theatre camp for ages 14–18
We are still accepting video audition submissions.
Please tape in front of a well-lit, solid color background. When recording, keep a tight frame from the waist up and please film in landscape mode (horizontal). Reduce any background noise or ambience. Piano accompaniment should be played on a speaker separate from your recording device, so you and the music can be heard clearly. There are many karaoke and backing tracks available online and via YouTube. If accompaniment cannot be found, a cappella singing is permitted.
Begin your audition with a slate, then your monologue (under 2 minutes), ending with your song.
In your slate please state the following:
your name, pronouns, school you attend and the grade you will be entering, the play your monologue is from, and your musical selection.
Lastly, HAVE FUN! Enjoy this opportunity, and we look forward to seeing your work!
Send your video or a link to your video to Chris Sheley: csheley@coloradocollege.edu
2023–2024 Theatre Season Auditions (Equity and Non-Equity)
AUDITION DATES
Sunday, May 21, 2023, 10 a.m.–6 p.m. (lunch 2–3 p.m.)
Monday, May 22, 2023, 12–8 p.m. (dinner 4–5 p.m.)
APPOINTMENTS
Schedule an audition appointment 
Also please fill out the following form to assist in our paperwork
If you are unable to attend, you may submit a video audition. See breakdown for details.
LOCATION
Colorado Springs Fine Arts Center at Colorado College
30 W. Dale St., Colorado Springs, CO  80903
Free Parking is Available in the Adjacent Lot
PERSONNEL
MISERY Director: SaMi Chester
ELF THE MUSICAL Director: James Bruenger – Arreguin
WATER BY THE SPOONFUL Director: Elise Santora
RENT Director: Marisa Hebert
Expected to Attend
Christopher L. Sheley: Interim Director of Performing Arts
RENT Director: Marisa D. Hebert
Fine Arts Center Staff:  Morgan Gaston & Tim Muldrew
Please note that all productions may have one to three potential student matinee performances and only submit yourself for consideration if your schedule will offer the flexibility for you participating in select performances during school hours (if given advance notice).
An Equity Monitor will not be provided. The producer will run all aspects of this audition.
The Fine Arts Center is committed to diversity and encourages all its employers to engage in a policy of equal employment opportunity designed to promote a positive model of inclusion. As such, Equity encourages performers of all ethnicities, gender identities, and ages, as well as performers with disabilities, to attend every audition.
Always bring your Equity Membership card to auditions.
SEEKING
Actors for roles in Fine Arts Centers' 2023–2024 Season (See breakdown).
PREPARATION
Please prepare two contrasting monologues. Singers should prepare a song from a musical standard and may forgo one monologue in lieu of a short song. Total audition package should be no longer than 5 minutes – an accompanist will be provided. Please bring your headshot and resume stapled together.
BREAKDOWN
Equity encourages everyone participating in the auditions to wear a two-ply cloth face mask, surgical mask, singer's mask, or respirator (N95, KN95 or KF94). Single-ply face masks, gaiters and bandanas are not recommended. Singer's masks can be found at www.broadwayreliefproject.com/singersmask.
VIDEO AUDITION INSTRUCTIONS
If you are not able to attend auditions in person, please complete the audition form at: https://docs.google.com/forms/d/1X0L3PdOeYSFeb7q1TVpFl08SyIShEIMLpuEwVc5YeKg/prefill
including uploading your resumé, headshot, and an unlisted YouTube or Vimeo link of 2 contrasting pieces and a vocal selection totaling no more than 5 minutes. When recording, it is helpful if you have a neutral background and good sound quality.
All rehearsals are held at the Fine Arts Center at Colorado College at 30 W. Dale St., Colorado Springs, CO 80903. All performances will take place in the mainstage theatre.
MISERY
By William Goldman / Based on the Novel by Stephen King
Directed by SaMi Chester
An eerie stage adaptation of the Stephen King Novel.
Rehearsal begin: Tuesday, Sept. 19, 2023
Performance Dates: Oct. 12–29, 2023
SEEKING:
ANNIE WILES: (Female Identifying / Any Race / 30-50's) Paul Sheldon's #1 Fan.
PAUL SHELDON: (Male Identifying / Any Race / 40-50's) A famed romance writer.
SHERRIF BUSTER: (Male Identifying / Any Race / 40-60's) Sherrif of nearby town.
ELF THE MUSICAL
Directed by James Bruenger-Arrequin
Book By: Thomas Meehan & Bob Martin;
Music By:  Matthew Sklar; Lyrics By: Chad Beguelin
Based on the New Line Cinema film by David Berenbaum
Rehearsals Begin: Oct. 31, 2023
Performance Dates: Nov. 30–Dec. 31, 2023
 SEEKING:
Buddy the Elf:  Male, 25-40, Vocal range top: C5 (Tenor); Vocal range bottom: Ab2
Jovie: Buddy's girlfriend. Female, 25 to 40; Vocal range top: D5 (Alto/Mezzo Soprano)
Vocal range bottom: G3
Walter Hobbs: Buddy's workaholic father. Male, Age: 35 to 55;
Vocal range top: G4 (Baritone); Vocal range bottom: A2
Emily Hobbs: Walter's wife. Female; 35 to 50's;
Vocal range top: Eb5 (MezzoSoprano); Vocal range bottom: F3
Michael Hobbs: Buddy's Step-brother. Male, Age 12-16;
Vocal range top: G5; Vocal range bottom: F3
The following roles will also be members of the ensemble
Deb: Walter's secretary. Age: 25 to 55;
Vocal range top: Eb5 (Alto/MezzoSoprano); Vocal range bottom: D4
Manager: A heavy-set manager at Macy's. Male; Age: 25 to 40
Vocal range top: F#4 (Baritone/Tenor); Vocal range bottom: B2
Mr. Greenway: Walter's boss. Male Age: 45 to 65
Santa: Male; Age: 50 to 80
Vocal range top: E4 (Baritone/Tenor); Vocal range bottom: A2
Chadwick: Male;  Age: 25 to 50
Matthews: Male; Age: 25 to 50
Ensemble: Mrs. Claus, Elves, Charlie, Tiara, Mr. Narwhal, Teenager, Employees, Security Guard 1&2, Customer 1&2, Saleswoman, Store Elf 1&2, Fake Santa 1&2&3 ++, Boy, Mother, Policeman 1&2, Sarah, Jim, Vendor, Waitress, Charlotte, Man, Woman
WATER BY THE SPOONFUL
by Quiara Alegría Hudes
Directed by Elise Santora
Rehearsals Begin: Jan. 23, 2024
Performance Dates: Feb. 15–March 3, 2024
SEEKING:
Elliot Ortiz: Male. Latino / Hispanic.  Age 20's
Yazmin Ortiz: Female. Latino / Hispanic. Age 25-35
Halkumom (aka Odessa Ortiz): Female. Latino/Hispanic. Age 30-40's
Fountainhead (aka John): Male. White/European. Age 40-49
Chutes & Ladders (aka Clayton "Buddy" Wilkie): Male. African American.  Age 50-59.
Orangutan (aka Madeleine Mays/Yoshiko Sakai) Female. Asian. Age 20-39
A Ghost: Male. Middle Eastern. Age 30-35
RENT
Book, Music, and Lyrics by Jonathan Larson
Directed by Marisa D. Hebert
Rehearsals Begin: April 2, 2024
Performance Dates: May 2–26, 2024
SEEKING:
Roger Davis: Male. Mid-twenties to early thirties. Vocal Range: Rock Tenor (B2-A4)
Mark Cohen: Male. Early to late Twenties.  Vocal Range: Tenor (C#3-G4)
Mimi Márquez: Female. Late Teens to Early Twenties. Vocal Range: Alto (F#3-E5)
Angel Dumott Schunard: Male. Early to Late 20's. Vocal: Tenor with Falsetto (C3-A4)
Benjamin "Benny" Coffin III: Male. Twenties to Thirties.  Vocal Range: Tenor (Eb3-F4)
Tom Collins: Male.  Late 20's – Late 30's. Vocal Range: Baritone/Tenor (F#2 – A4)
Maureen Johnson: Female. Twenties to Thirties. Vocal Range: Soprano Belt (C4-F5)
Joanne Jefferson: Female. Twenties to Early Thirties. Vocal: Soprano Belt (Bb3-E5)
Ensemble: Carolers, Mrs. Cohen, Alexi Darling, Mr. & Mrs. Jefferson, Mrs. Davis, Mrs. Marquez, Mr. Grey, The Man, Life Support Group, Squeegee Man, Homeless Woman, Waiter.

FAC THEATRE COMPANY EQUITY STATEMENT
The Fine Arts Center Theatre Company is committed to reflecting the world in which we live and fundamentally believes that the multiplicity of identities and lived experiences of our staff and artists enriches the collaborative process and the theatre we create together. All are welcome here. We encourage and invite all individuals to apply, regardless of race, ethnicity, religion, age, gender identity and/or expression, sexual orientation, disability, economic status, and/or any other identity or lived experience.
Read our full equity statement
The Fine Arts Center Theatre Company is following strict COVID guidelines, including vaccination and booster requirements, a negative PCR test to enter company and weekly antigen testing at the theatre.