Art School Programs
Our art school offers a wide variety of programs for different groups within our community. For more information on any of the following programs, call (719) 475-2444.
Special Programs
Colorado College Summer Session invites rising juniors and seniors to join the CC community this summer. Enroll in one of our dynamic courses offered on subjects ranging from environmental science and the study of epidemics, to marketing and entrepreneurship, to cross-genre writing. CC's summer session provides students with a rich opportunity to explore challenging academics, get inspired by the wondrous Rocky Mountain Region, and be supported by faculty that are invested in your success.
High School students have the opportunity to immerse themselves in the rhythm of the Block Plan and experience living on Colorado College's campus during our Pre-College Block, which is specially designed for ambitious high school students.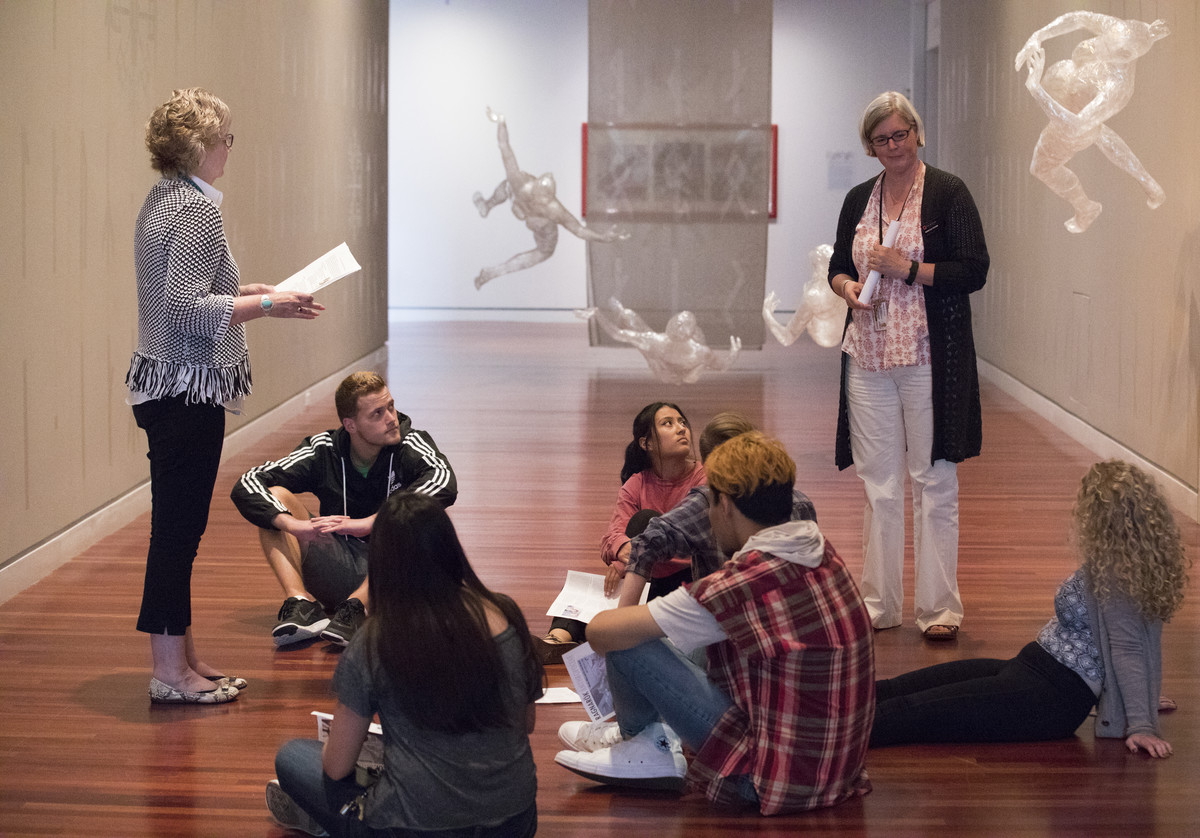 July 11–27, 2022
Professor Rebecca Tucker

Ever visited an art museum and wondered what to think about contemporary art? This course provides an introduction to the history of art since 1900, using the lens of the museum to understand issues in modern art and society. The class will undertake hands-on field work in museums in Colorado Springs and Denver. Students will learn skills in visual literacy, research, oral presentation, critical thinking, and will have the chance to do research with objects in the collection of the Fine Arts Center at Colorado College. Learn more about pre-college classes
This class is presented through a partnership between CC Summer Session and Bemis School of Art.
Supported by The Marie Walsh Sharpe Art Foundation in honor of Joyce Robinson
Partnerships
Achieve Online School
Colorado College
Dale House
Emily Griffith Center
Fort Carson
Air force Academy
La Foret Conference & Retreat Center
Military Arts Connection
Mt. Carmel Veterans Service Center
Forge Evolution, formerly Teen Court
Pink and Black
Hillside Community Center
Roundup Fellowship
School District 11 – Gifted & Talented Office & Indian Education, Title VI Program
Fountain-Fort Carson School District 8
School District 20
Women's Educational Society
Poetry Heals
Sponsors

Anna Keesling Ackerman Charitable Trust Foundation