theatre school
The Fine Arts Center Theatre Company offers innovative and comprehensive professional theatre training programs for students ages 5-adult. Musical theatre, design, acting, play analysis, dancing, stand-up comedy, and the collaborative process are just a sampling of the rich curriculum offered by our award-winning professional staff of instructors. We believe that the development of theatrical skills is a life-long journey. We want our students to become part of the FAC family as they pursue further training in the arts.

Ages 5–13
Budding Thespians & Emerging Artists

Ages 14–18
Youth Rep Ensemble

Adult
Dance, Play Club & Yoga
Virtual Theatre Camps
Camps will be held virtually and will provide excellent creativity and theatrical skills time in a fun way! Personal instruction, group interaction and recorded segments will all be incorporated into this new and exciting format.
Email any questions about virtual camps to Nathan Halvorson at nhalvorson@coloradocollege.edu.
Founding Principles of the FAC Theatre School
Educate students about the fundamentals of theatre
Create an understanding of accountability and discipline
Curate a space to dream
Help students express joy, love, laughter, vulnerability and courage
Teach students how to collaborate and work well with others.
Create a space for like-minded students to meet, congregate and develop a sense of family.
Investigate humanity. Theatre is the study of the human condition.
What can we expect from these classes?
All classes will have a daily structure that your families can rely on. Meaning, the basic breakdown of the day will be the same.
Each day will have new content to keep the students engaged. No day will be the same!
Video content, free creating times (with the teachers still on screen) and group creation will be a part of every session.
Each student will receive an Imagination Pack containing all the physical items that they will need during the camp.
We will be utilizing the skill sets of all staff members at the FAC. You will leave these camps with a more comprehensive understanding of what actually happens daily at the FAC!
The content will be innovative, engaging and constant.
Class sizes will be small to ensure focused attention on the participants.
It will be FUN!
Ages 5–13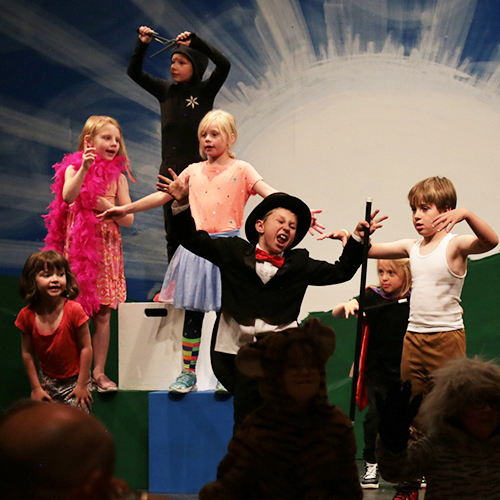 Virtual Fall Camp
Budding Thespians | Ages 5-7
Saturdays, Sept. 26–Nov. 14 (8 weeks), 9–11 a.m.
It is time to raise the virtual curtain on our youngest performers! In this class students will explore the magical world of theatre. Interactive instruction will have students dancing, acting, crafting and much more! Final performance will occur during class time on Saturday, Nov. 14.
Instructors: Sally Hybl, Terri Harrison
Check back for spring class details!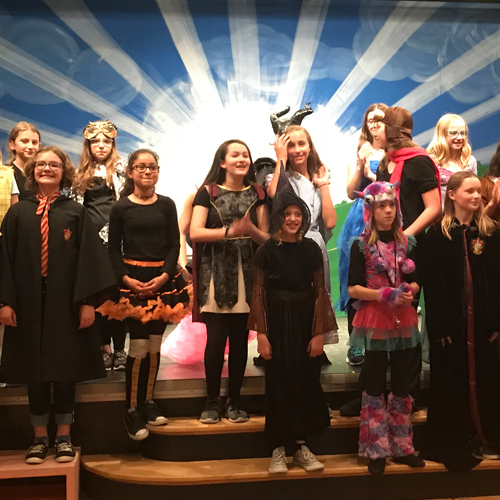 Virtual Fall Camp
Emerging Artists | Ages 8-13
Saturdays Sept. 26–Nov. 14 (8 weeks) 9 a.m.–12 p.m.
Tues-Fri Nov 10–13, 4–6 p.m.
Who doesn't love a musical filled with exuberant dancing, rich singing and focused acting? Join us for our musical theatre intensive for emerging artists designed to take triple threats to the next level. This session will culminate with a performance of School House Rock Live Jr. at 12 p.m. on Saturday, Nov. 14.
Instructors: Ryan Miller, Carmen Shedd
Check back for spring class details!
Ages 14–18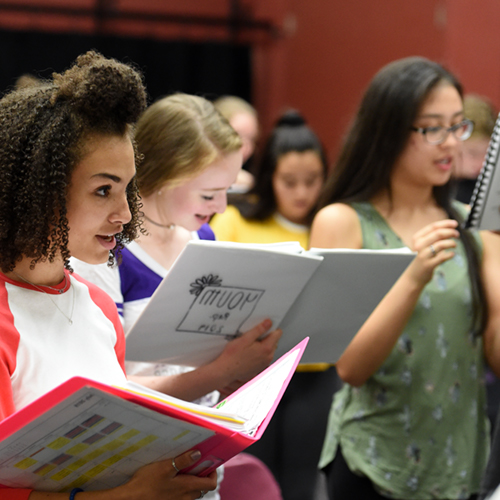 Virtual Fall Camp
Youth Rep Ensemble | Ages 14-18
Wednesdays, Sept. 23–Nov. 18 (8 weeks) 6–9 p.m.
Saturdays 11 a.m.–2 p.m.
This session will be a combination of class work and rehearsals. We will be creating our first ever full-scale, virtual musical, Now. Here. This. The final performance will be our annual concert to benefit the Fine Arts Center Theatre School and will be streamed for a week starting on Friday, Nov. 20! Purchase Tickets Now
Youth Rep Ensemble will culminate in a full scale
virtual benefit performance of:
Book by Hunter Bell and Susan Blackwell
Music and Lyrics by Jeff Bowen
Adult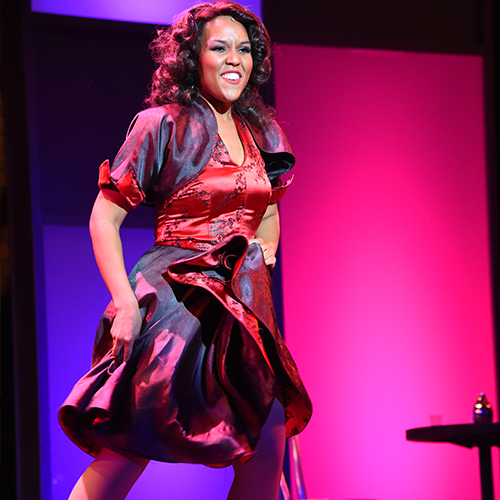 Virtual
Adult Dance Class
Mondays 7–8:30 p.m.
Clear some space in your living room and join Nathan Halvorson, Associate Director of Performing Arts, for high-energy classes featuring combinations from choreography featured in FAC productions as well as other iconic dance combinations.
Instructors: Nathan Halvorson & surprise guests
Check back for 2021 class details!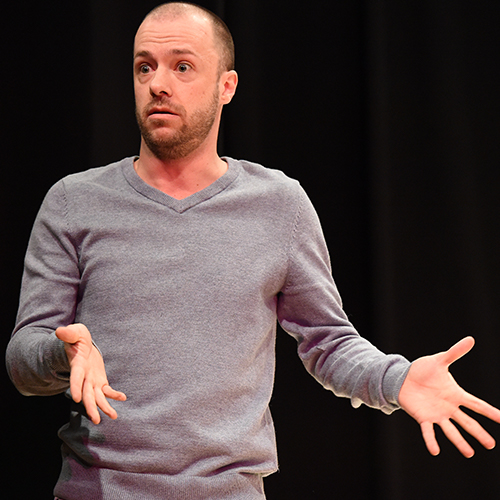 Virtual
FAC Play Club!
First Thursday of the month, Oct. 1–May 6 (8 sessions) 7–8:30 p.m.
Join FAC Theatre Company's Producing Artistic Director, Scott RC Levy, for lively conversations about plays! It's a book club for play lovers! Each month, a new play will be dissected, discussed and celebrated. Selected plays TBD.
Instructor: Scott RC Levy
LOCAL ARTISTS OFFERING CLASSES