theatre school
The Colorado Springs Fine Arts Center at Colorado College is the place for aspiring theatre artists in the Pikes Peak region.
The Fine Arts Center Theatre Company offers innovative and comprehensive professional theatre training programs for students ages 5-adult. Musical theatre, design, acting, play analysis, dancing, stand-up comedy, and the collaborative process are just a sampling of the rich curriculum offered by our award-winning professional staff of instructors. We believe that the development of theatrical skills is a life-long journey. We want our students to become part of the FAC family as they pursue further training in the arts.
Virtual Theatre Summer Camps!
The FAC Theatre School is proud to announce that we will continue to provide summer camps for children aged 5-13 in June. Camps will be held virtually and will provide excellent creativity and theatrical skills time in a fun way! Personal instruction, group interaction and recorded segments will all be incorporated into this new and exciting format.
Email any questions about summer camps to Nathan Halvorson at nhalvorson@coloradocollege.edu.
Why should I do virtual summer camp with the FAC Theatre School?
The teaching staff at the FAC Theatre School has been diligently working on ideas for summer camp since the stay at home orders went into effect. When confronted with the notion of virtual summer camps we asked ourselves the following questions: "Why do we do summer camp? And, what do the FAC's summer camps provide that families can't find anywhere else?" After many dynamic conversations we came up with the following tenets that we believe in and will continue to strive for both this summer and well into the future.
Educate students about the fundamentals of theatre
Create an understanding of accountability and discipline
Curate a space to dream
Help students express joy, courage, love, laughter, vulnerability and courage
Teach students how to collaborate and work well with others
Create a space for like-minded students to meet, congregate and develop a sense of family
Investigate humanity — Theatre is the study of the human condition
We will follow these tenets as we develop our programming and will strive to achieve these goals in every class session.
What can we expect from these classes?
All classes will have a daily structure that your families can rely on. Meaning, the basic breakdown of the day will be the same.
Each day will have new content to keep the students engaged. No day will be the same!
Video content, free creating times (with the teachers still on screen) and group creation will be a part of every session.
Each student will receive an Imagination Pack delivered to the student's home, containing all the physical items that they will need during the camp.
We will be utilizing the skill sets of all staff members at the FAC Theatre Company. You will leave these camps with a more comprehensive understanding of what actually happens daily at the FAC Theatre!
The content will be innovative, engaging and constant.
Class sizes will be small to ensure focused attention on the participants.
It will be FUN!
LOCAL ARTISTS OFFERING CLASSES
Ages 5–13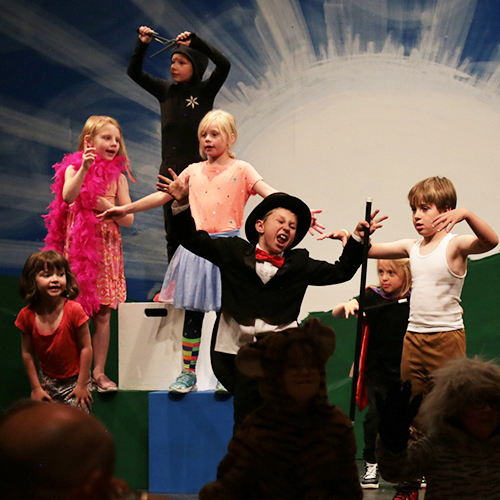 Virtual Summer Camp
Budding Thespians
Ages 5-7
June 8–June 12 from 9–11 a.m.
It is time to raise the virtual curtain on our youngest performers!  Students will explore the magical word of theatre through the lens of popular children's books.  Interactive instruction will have students dancing, acting, crafting and much more!  Registration for this camp includes "FAC imagine packs" that will be delivered right to your door!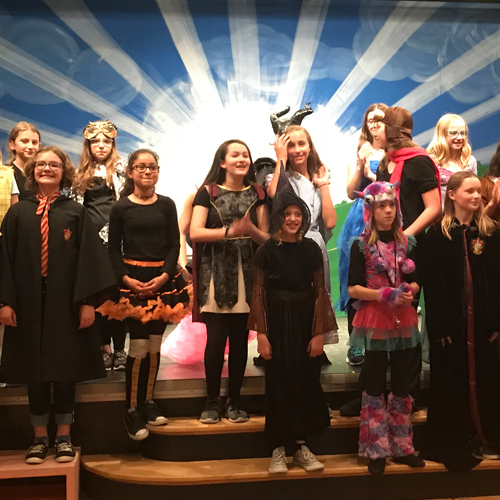 Emerging Artists

Let's Make a Musical!
Ages 8-13 | July 27-Aug. 7
Students will work with instructors on creating a brand new musical. Singing, dancing, acting, writing, designing, and directing will all be explored in the class.
Ages 14–18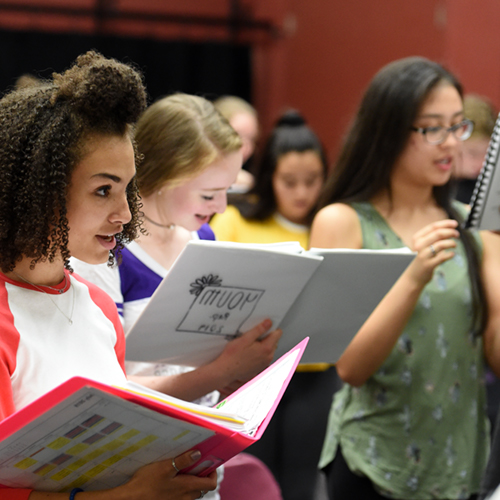 Youth Rep Ensemble Summer Session
Summer 2020
As the Fine Arts Center building will remain closed this summer, Youth Rep 2020 will be an all virtual experience.
However, we believe the work we do each summer is not contingent on being in the building. The Youth Rep program is a concept that can and will be translated to a digital platform. We are determined to create a space for connection and congregation that will be just as satisfying.
Adult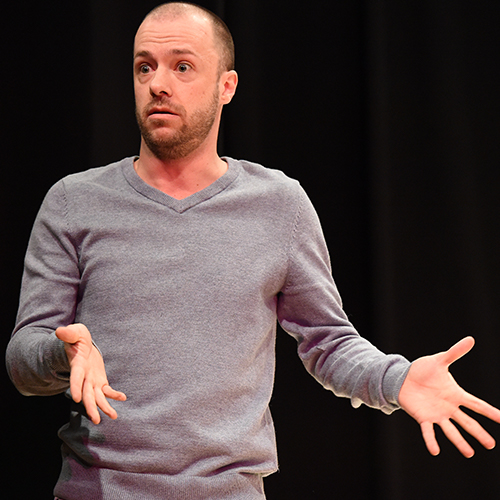 Adult Acting Class
Ages 21+
July 6–Aug. 10, 2020
Mondays 7-9 p.m.
Receive one-on-one training that will help you further your acting and auditioning skills.
Instructor: Kyle Dean Steffen (The Sound of Music, Shakespeare in Love)