Congratulations are in order – two of our members recently got engaged at the FAC!
We each get only a handful of monumental moments that we can cherish forever. Finding the one person you want to share the rest of your life with and marking that dedication with a marriage proposal is one of those unforgettable few. We've recently been told that some of these special memories have taken place here at the FAC. We are so honored to know that we are a venue that brings together people who share a love for the arts and creates a space that can become deeply personal to those beginning a new chapter of their lives.
Jeff Chapman popped the question in the FAC galleries to now-fiancée Sarah Byelick in February. "We were originally drawn to the Fine Arts Center because we had our first date [here]," Jeff explained. While he is originally from Van Buren, Arkansas, Jeff's family moved to Colorado Springs when he was a child and he has lived here ever since. Sarah, on the other hand, has been a little bit of everywhere; she's been in the Air Force for 12.5 years and arrived in Colorado Springs last October to work at Schriever Air Force Base.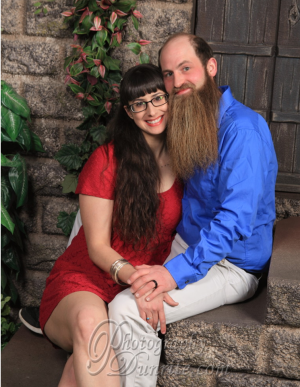 The couple shares a love of the arts, which has undoubtedly played a role in their relationship. Sarah has volunteered at several performing arts centers and often attends plays, while Jeff has been an artist since childhood. He still enjoys writing and playing music as an adult. Although his original plans for the proposal hit a few speed bumps, Jeff was still able to get down on one knee at the FAC like he'd hoped to.
Both Jeff and Sarah loved the glass Dale Chihuly sculptures when they visited the FAC for their first date. The couple has already begun planning for their wedding, which they hope will take place in July. "The FAC is a great place to propose, thanks not only to the wonderful atmosphere and art, but also because it will be there forever, so you can always visit and reminisce," says Jeff.
Congratulations again to this lovely couple! We're honored to be part of your story and we're all wishing you a long and happy marriage.
Photo credit: Charlie Dunn at Photography Dunrite