FAC Theatre Company Celebrates big henry award wins FOR THE 2019–2020 SEASON
Despite a season cut short by COVID-19, the Fine Arts Center Theatre company received 21 Henry Award nominations for the 2019–2020 season, the most of any theatre company statewide!
Named for longtime Denver theatre producer Henry Lowenstein, the Henry Awards recognize outstanding achievements in Colorado theatre with more than 100 statewide peer professionals, educators and assigned judges overseeing the nomination process.
Huge congratulations to the FAC Theatre Company, the most awarded company in the state of Colorado!
Awards
Outstanding Production of A Play
The Curious Incident of the Dog in the Night-Time, directed by Scott RC Levy
Outstanding Production of A Musical
The Bridges of Madison County, directed by Nathan Halvorson, musical direction by Stephanie McGuffin
Outstanding Direction of A Musical
Nathan Halvorson, The Bridges of Madison County
Outstanding Musical Direction
Stephanie McGuffin, The Bridges of Madison County
Outstanding Actor in A Play
Logan Riley Bruner, The Curious Incident of the Dog in the Night-Time
Outstanding Actress in A Musical
Jennifer DeDominici, The Bridges of Madison County
Outstanding Supporting Actress in a Play
Marisa D. Hébert, Tiny Beautiful Things
Outstanding Supporting Actor in a Musical
Jeffrey Roark, The Bridges of Madison County
Outstanding Lighting Design, Tier 1
Holly A. Rawls, The Curious Incident of the Dog in the Night-Time
Outstanding Sound Design, Tier 1
Jacob Keough-Mishler, The Bridges of Madison County
Nominations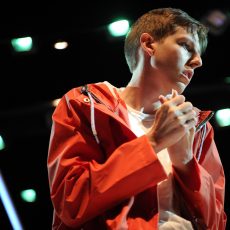 The Curious Incident of the Dog in the Night-Time
Outstanding Production of a Play
Scott RC Levy: Outstanding Direction of a Play
Logan Riley Bruner: Outstanding Actor in a Play
Elise Santora: Outstanding Supporting Actress in a Play
Outstanding Ensemble Performance
Mary Ripper Baker: Outstanding Choreography
Holly A. Rawls: Outstanding Lighting Design
Christopher L. Sheley: Outstanding Scenic Design
Stephen Light & Jacob Keough-Mishler: Outstanding Sound Design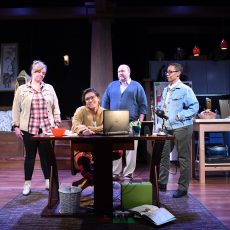 Tiny Beautiful Things
Steve Emily: Outstanding Supporting Actor in a Play
Marisa D. Hébert: Outstanding Supporting Actress in a Play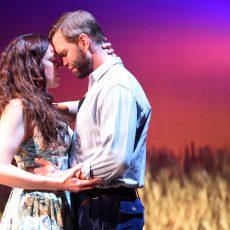 The Bridges of Madison County
Outstanding Production of a Musical
Nathan Halvorson: Outstanding Direction of a Musical
Stephanie McGuffin: Outstanding Musical Direction
Dieter Bierbrauer: Outstanding Actor in a Musical
Jennifer DeDominici: Outstanding Actress in a Musical
Jeffrey Roark: Outstanding Supporting Actor in a Musical
Susan Dawn Carson: Outstanding Supporting Actress in a Musical
Jonathan Spencer: Outstanding Lighting Design, Tier 1
Lex Liang: Outstanding Scenic Design, Tier 1
Jacob Keough-Mishler: Outstanding Sound Design, Tier 1
Announcement & Chat
Video courtesy Ray Bailey TV