Works in Progress: Boy mother / faceless bloom
Created by Senga Nengudi, Eddy Kwon, and Degenerate Art Ensemble (Crow Nishimura and Joshua Kohl)
Livestream March 9, 2021 at 6 p.m. MST
Boy mother / faceless bloom is a multimedia performance work combining large-scale sculptural and scenic design, live and recorded music, and embodied movement to tell the story of a young boy who learns he will be a mother. Drawing upon the combined, personal mythologies of Nengudi, Kwon, Nishimura, and Kohl, Boy mother / faceless bloom explores transgender identity, parenthood and ancestral lineage in a time of planetary crisis, as well as the spiritual legacies of colonialism, imperialism, and ideologies of domination.
In anticipation of the FAC's world-premiere presentation of this work in 2022, this virtual engagement offers the public a first glimpse at the work in progress. The artists will share an excerpt of the work and then engage in a discussion with FAC Curator of Contemporary Art, Katja Rivera, that explores the creative process of this creative collaborative as well as the work itself.
Boy mother / faceless bloom is made in collaboration with the Office of Performing Arts and Creativity & Innovation at Colorado College, the Colorado Springs Fine Arts Center at Colorado College, the Colorado College Theater/Dance Department, and the Cincinnati Contemporary Arts Center
Images courtesy Eddy Kwon and Joshua Kohl
Artist Biographies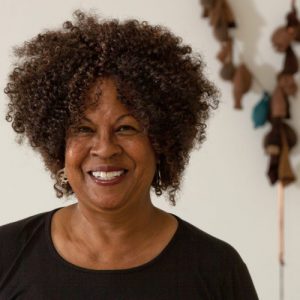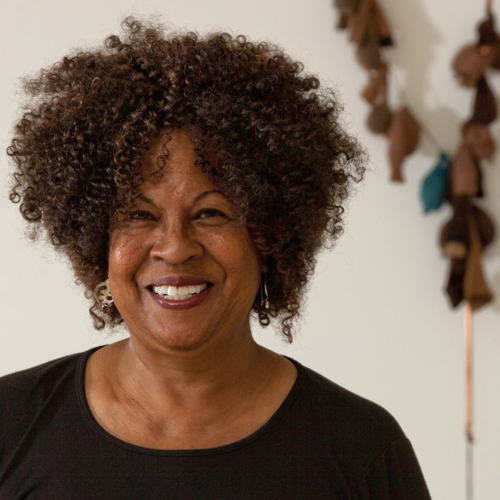 Senga Nengudi
Born in Chicago, raised and educated in Los Angeles and Pasadena with a year of post grad study in Tokyo, Japan, and residing in New York City in the early 70's, Nengudi is currently living in Colorado. Interested in the visual arts, dance, body mechanics and matters of the spirit from an early age these elements still play themselves out in ever changing ways in her art. She has always used a variety of natural (sand, dirt, rocks, seed pods) and unconventional (panty hose, found objects, masking tape) materials to fashion her works, utilizing these materials as a jazz musician utilizes notes and sounds to improvise a composition. The thrust of her art is to share common experiences in abstractions that hit the senses and center, often welcoming the viewer to become a participant. Along with making art, Nengudi is strongly committed to arts education. She teaches courses at the University of Colorado at Colorado Springs in the Visual Arts and Performing Arts Department, and has always been involved with bringing arts programs emphasizing diversity to the communities in which she resides. In addition to individual efforts, she has belonged to a variety of organizations with similar goals.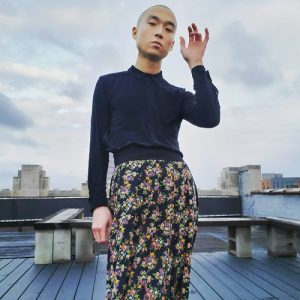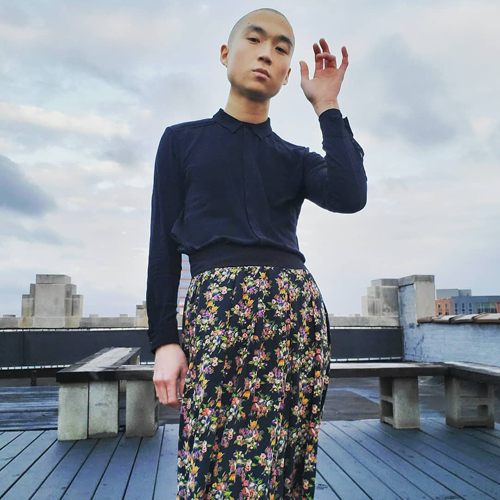 Eddy Kwon
Eddy Kwon (they/them) is a violinist/violist, vocalist, composer, improviser, and interdisciplinary performing artist based in Brooklyn, New York. They are a United States Artists Ford Fellow, Hermitage Fellow, Van Lier Fellow at Roulette Intermedium, and Johnson Fellow for Artists Transforming Communities. In addition to a rigorous and evolving solo practice, they collaborate with artists of diverse disciplines, including The Art Ensemble of Chicago, Senga Nengudi, Tomeka Reid, Degenerate Art Ensemble, Jens Lekman, and Lizzy DuQuette. They have performed throughout the Americas and Europe, including the Kennedy Center, Big Ears Festival, SESC Pompeia, Barbican Centre, Berlin Jazz Festival, Festival Banlieues Bleues, and more. Recent commissions include the Contemporary Arts Center Cincinnati, National Performance Network, Roulette Intermedium, and Colorado College.
Crow Nishimura and Joshua Kohl (Degenerate Art Ensemble)
Degenerate Art Ensemble makes live performances inspired by punk, comics, cinema, nightmares and fairy tales driven by live music and our own style of visceral movement theater and dance. Our work is an exorcism through collision and conflict challenging how we see audience, architecture, music, story, myth and reality. It comes out of a deep desire for communion and soul-exchange and transformation. Degenerate Art Ensemble has shown their work throughout the US and Europe known for their large-scale dance and theater projects, concerts, site-transforming spectacles and ongoing public experimentation. Recent highlights of the group's work include: a major exhibition at the Frye Art Museum in 2011; a commission by director Robert Wilson to interpret his work Einstein on the Beach in 2012 and a collaboration with the Kronos Quartet in 2013. Also in 2012 Degenerate Art Ensemble was commissioned by the city of Seattle to create a massive site specific work Underbelly in collaboration with Olson Kundig Architects to celebrate the 50th anniversary of the Seattle World's Fair. The group's most recent work Predator Songstress premiered at the Yerba Buena Center in San Francisco in 2015 followed by Seattle and will show in New York in November of 2017. In December of 2016 DAE teamed up with Czech rock legends Uz Jsme Doma for an epic orchestral work inspired by the group's music and the music of Degenerate Art Ensemble for a concert at the Archa Theatre in Prague with the Philharmonic Orchestra of South Bohemia. The group's newest work Skeleton Flower was shown at the Spotlight USA Festival in Plovdiv, Bulgaria in March of 2018 and had its full premiere on February 13-16, 2019 in Seattle.