R.I.Power
Cleo Parker Robinson Dance
Oct 30, 2021 at 7:30 p.m.
Together we move. To pay tribute. To foster healing. To acknowledge pain and convert that shared energy to power.
ONE NIGHT ONLY – The Fine Arts Center and CC Theatre & Dance proudly present the Cleo Parker Robinson Dance Ensemble, with special performances from Justice Miles and Colorado College Dance Workshop for a powerful tribute to the human experience. Using the universal language of dance to honor the African Diaspora, Denver-based Cleo Parker Robinson Dance explores the human condition, champions social justice, unites people of all ages and races, and ultimately celebrates the complexity of life through movement. 
Featuring the world premiere of R.I.Power from The Cleo Parker Robinson Dance Ensemble, with music Reclaiming: Eight Minutes and Forty-six Seconds of Ju Ju  from Composer Michael Sawyer and Musician Nicholas Payton.
---
IMPORTANT COVID-19 guidelines and policies
---
Theatre doors will open approximately 30 minutes before the show to begin seating. This performance will run approximately 90 minutes with no intermission.
The Cleo Parker Robinson Dance Ensemble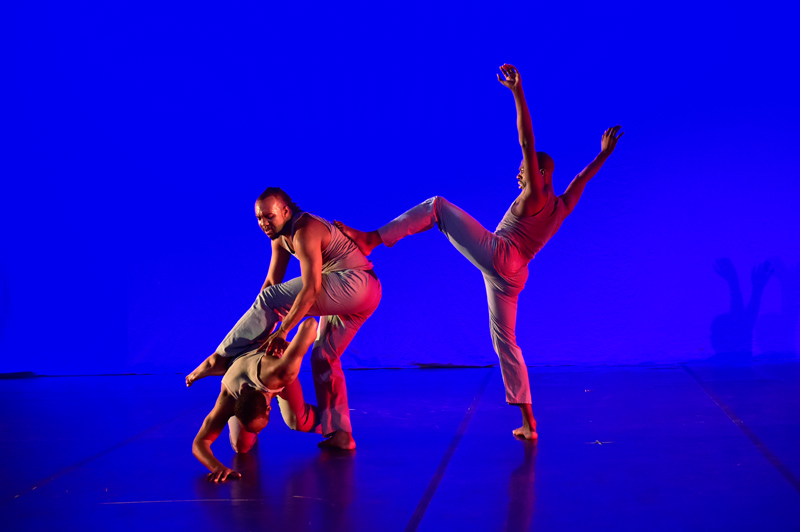 ON THE EDGE … REACHING TO A HIGHER GROUND
Cleo Parker Robinson Dance World Premiere 2014
Even while advances continue towards the achievement of true civil rights, the glaring inequities within our nation's penal and justice systems must still be addressed, particularly as they relate to our young men of color.
Choreographer: Cleo Parker Robinson
Music: Common, Roberta Flack, Aloe Blac, Louie Vega, Javon Johnson
R.I.Power
Cleo Parker Robinson Dance World Premiere 2021
Choreographer: Cleo Parker Robinson
Composers: Professor Michael Sawyer with Musician Nicholas Payton
Music: Reclaiming: Eight Minutes and Forty-six Seconds of Ju Ju
STANDING ON THE SHOULDERS
Cleo Parker Robinson Dance World Premiere, Vail Dance Festival, August 9, 2021
Commissioned by the Vail Dance Festival in celebration of Unity, Reunion, and Renewal
We each stand on the shoulders of others – those who have gone before, those with us now – all inspiring us to move beyond darkness into joy. With many voices but One Spirit, let us offer the strength of our own shoulders, and receive the support of others in turn. Together, we acknowledge the losses that we all experience, and celebrate the strength we gain through the power of One Breath. The balance between uplifting others, and allowing ourselves to be uplifted in turn, is the path that leads us towards a higher state of grace. Let us stand together in Gratitude! –Cleo Parker Robinson
Choreographer: Cleo Parker Robinson
Composer: Omar Thomas
Music: "Come Sunday" / Eric Wilson & Baylor University Wind Ensemble
Justice Miles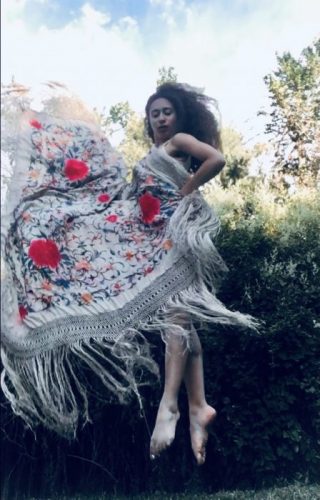 Nymphaea:Nenúfar
Nymphaea is another name for a water lily and this dance is inspired by the Amazonian water lily, a type of water lily that begins as a white female flower and upon being pollinated by a scarab beetle at twilight it transforms to a male pink flower. Like the water lily's activity during twilight hours, this dance hovers in a liminal twilight between world dance/dance, flamenco/contemporary, male/female, black/white and other binaries. I carefully crafted this liminal dance by utilizing flamenco pasos (steps) while infusing a contemporary aesthetic in this short Alegrías as a way to bridge the gap between and challenge dichotomies in order to create an open space for existence. My dream is to create space for those who feel they do not have a space.
Music: Alegrías sin Taconeo by El Junco
Colorado College Dance Workshop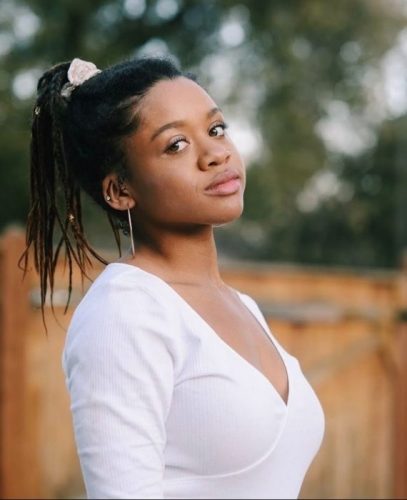 "The Lord is Coming" by Anabella Owens
This piece is borne out of inspiration by and respect for resilience we inherit from our ancestors. Nothing and nobody comes from nowhere, and the movement of this piece demonstrates the living memory of that bodily archive.
"Our mothers and grandmothers, some of them: moving to music not yet written. And they waited." –Alice Walker
Music: Lord is Coming by H.E.R feat. YBN Cordae
Cleo Parker Robinson Dance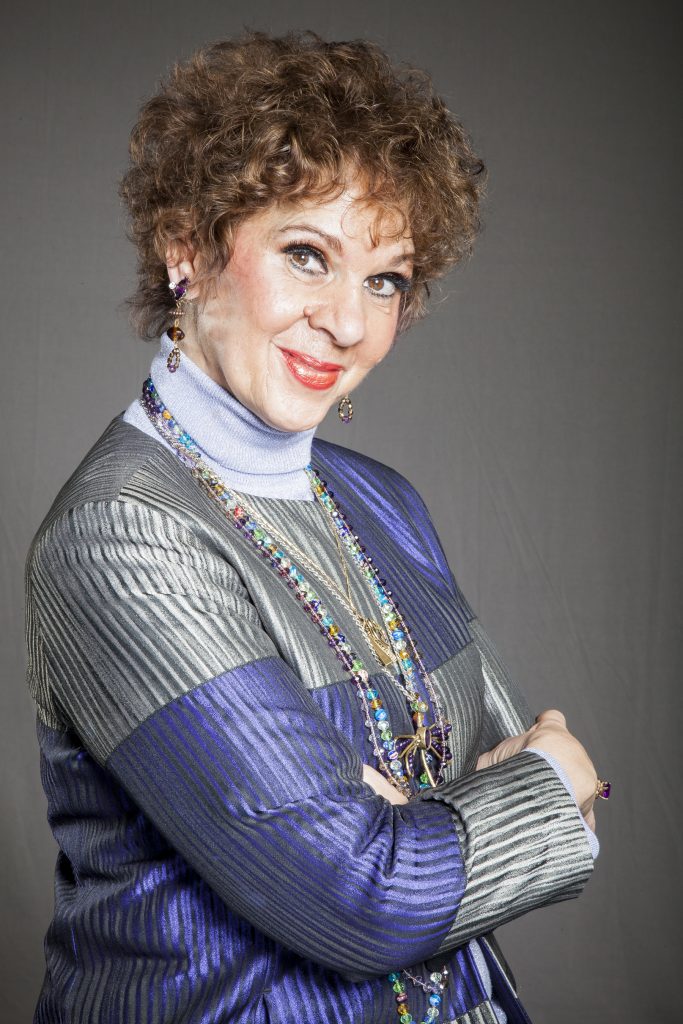 CLEO PARKER ROBINSON
Founder / Artistic Director / Choreographer / Producer
CLEO PARKER ROBINSON is founder and artistic director of the 51-year-old Denver-based artistic institution, CLEO PARKER ROBINSON DANCE (CPRD), leading a professional Ensemble (CPRDE), a second company (Cleo II), a Youth Ensemble, an Academy of Dance, an International Summer Dance Institute, a 240-seat theatre bearing her name, and numerous community outreach programs throughout Colorado, nationally, and internationally. She is the recipient of honors and awards from corporate, civic, community, and artistic entities world-wide, and is continually called upon by numerous organizations and venues to bring her Ensemble in performances, teaching residencies and motivational workshops. A master teacher/choreographer and cultural ambassador, she and CPRDE have performed nationwide and throughout Europe, the Caribbean, Asia, and the African continent, with their most recent international tours taking them to Bogota, Colombia in Spring of 2019 and Mexico in Fall 2019.
Ms. Parker Robinson's awards and honors include the Colorado Governor's Award for Excellence (1974), Denver Mayor's Award (1979), induction into the Colorado Women's Hall of Fame (1989) and the Blacks in Colorado Hall of Fame (1994). Recognized in Who's Who in America Colleges and Universities she holds an Honorary Doctorate from Denver University (1991), an Honorary Doctorate of Humane Letters from Colorado College (2003), and an Honorary Doctorate of Public Service from Regis University in Denver (2008). The University of Denver honored her with an Alumni Award in May of 2021, and in Fall of 2021, she receives the 2020 Honorary Degree, Doctor of Humane Letters, Honous Causa from CU Boulder.
In 1991, Ms. Parker served on the task force to create a permanent location for the Denver School of the Arts (DSA), Denver's first performing artsmagnet school, and was subsequently honored In September 2017 at their 7th Annual Fall Gala, in recognition of her long-term commitment to excellence in arts education. She is also co-founder of the National Bahamian Dance Company, based in Nassau.
In 2011, Ms. Parker Robinson was voted an Honorary Lifetime Trustee of the Denver Center for the Performing Arts, in recognition of her longtime commitment and lasting impact on the Center. In June 2017, she received the highly prestigious DanceUSA Honor Award and in September 2017, the Randy Weeks Arts Leadership Award from the Denver School of the Arts.
Ms. Robinson has served on NEA panels on Dance, Expansion Arts, Arts America, and Inter-Arts panels for the USIS, and is a frequent panelist for the National Foundation for Advancement in the Arts as well as other national task forces, boards, and committees on the arts. In April 1999, she was appointed by then-President William Jefferson Clinton, with Senate confirmation, to serve for four years on the National Council on the Arts, a 14-member panel advising the Chairman of the NEA on agency policy and programs, reviewing and making recommendations on grant applications.
Since 2011, Ms. Parker Robinson has significantly returned to her greatest passion, the art of the choreographer, creating and presenting two full-length works, Dreamcatchers: The Untold Stories of the Americas and the world premiere of her Romeo and Juliet, presented in collaboration with the Colorado Symphony Orchestra. Her work On the Edge… Reaching to Higher Ground premiered in October of 2014 in answer to resurging racial and human rights infractions world-wide. In Spring 2017, audiences experienced the re-staging of two works melding the worlds of classical and jazz composition with the power, passion and beauty of modern dance – Romeo and Juliet and Porgy and Bess. Fall 2017 saw the premiere of her Copacetic: A Tribute to Jonathon "JP" Parker, honoring her late father. In Spring of 2018, she premiered Lark Ascending in collaboration with the Boulder Philharmonic. Her Rhapsody in Black, created in collaboration with CPRD Associate Artistic Director, Winifred R. Harris, premiered at the Newman Center for the Performing Arts, University of Denver. In January 2019, in collaboration with the Denver Brass, she choreographed an innovative interpretation of Bernstein's On the Town and Spring 2019 saw the premiere of her collaboration with the Colorado Ballet, entitled The MOVE/ment as part of the Tour de Force series at the Ellie Caulkins Opera House, Denver Center for the Performing Arts. In 2019, she traveled to UMKC in Kansas City to set a work on the students of CPRDE alum Gary Abbot, entitled Check Cashing Day in tribute to the jazz genius of Bobby Watson and Milt Abel. In August 2021, she premiered Standing On the Shoulders, a work commissioned by the Vail Dance Festival. September 2021 sees the debut of her latest work Freedom Dance, created in collaboration with jazz icon Dianne Reeves and CPRD co-founder and poet, Schyleen Qualls.
Cleo Parker Robinson continues to be dedicated to celebrating the human experience and potential through the Arts and Education. Her life-long vision of "One Spirit, Many Voices" remains strong and steadfast, expanding to welcome, embrace, and sustain all people.
Justice Miles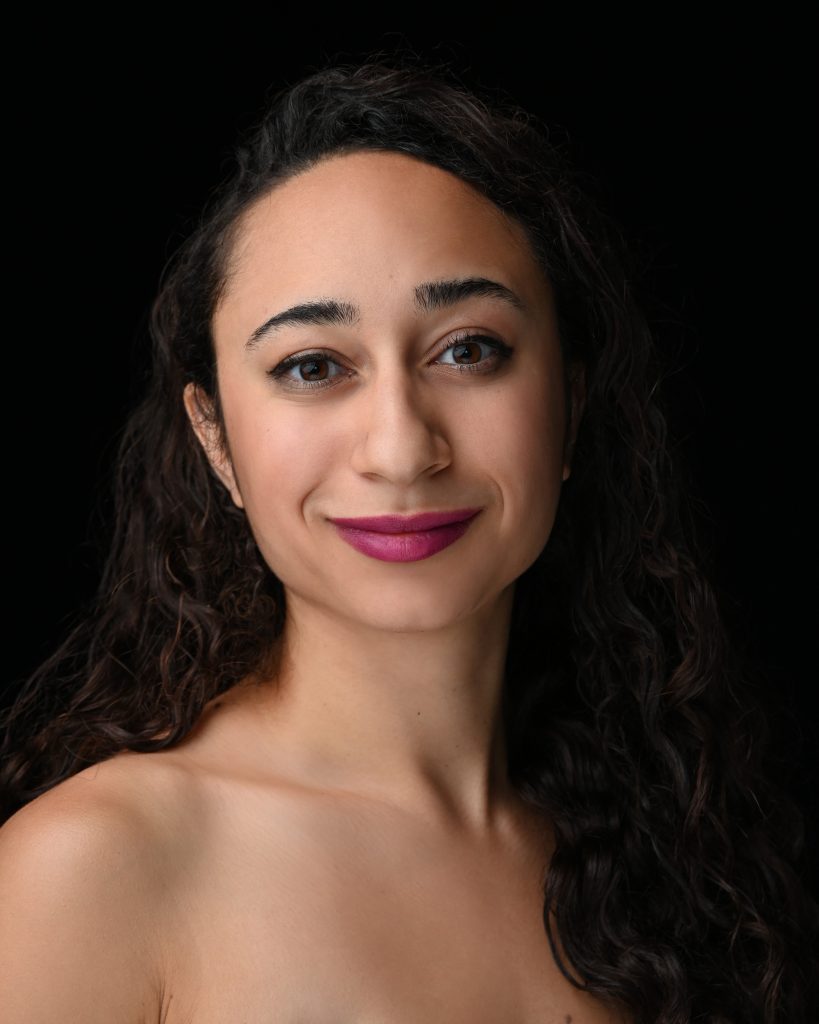 Justice Miles received her BA at Colorado College with a major in Dance and a minor in Spanish and had the opportunity to study abroad in Granada, Spain. With a desire to learn more, Miles obtained an MFA in Choreography from the University of New Mexico. During this time she had the opportunity to study with various flamenco guest artists from Spain and focused on developing choreographic and scholarly work that explores the in-between spaces of flamenco, contemporary dance and blackness. Miles' choreography includes: Ink on Cotton, excerpts performed as an emerging choreographer at Meira Goldberg's The Body Questions: Celebrating Flamenco's Tangled Roots at the Fashion Institute in New York City (2018), and Aceite en Agua: Oil in Water, excerpt selected for the American College Dance Festival regional gala in Laramie, Wyoming (2016). Miles has also had the opportunity for additional summer study at Ballet Hispánico's summer Choreolab program in New York City (2019) and the Festival Flamenco Albuquerque in New Mexico (2017, 2018). After presenting her dissertation research on Carmen Amaya and Josephine Baker at the international bilingual conference Indígenas, Africanos, Roma y Europeos: Rítmos Transatlánticos en Música, Canto y Baile in Veracruz, Mexico, Miles' article "The Modern Synthesis of Josephine Baker and Carmen Amaya" edited by Raquel Paraíso, Meira Goldberg, Jessica Gottfried, and Antoni Piza, is being published by Música Oral de Sur. Miles recently presented this article virtually at the International Association of Blacks in Dance Virtual Front Row (moderated by Dr. Meira Goldberg) and the 8th Biennial New Perspectives in Flamenco History and Research Symposium.
Colorado College Dance Workshop