The Colorado Springs Fine Arts Center at Colorado College is proud to partner with Colorado Springs School District 11 to bring the arts to their schools as part of our continued efforts to build innovative programs for accessible arts education.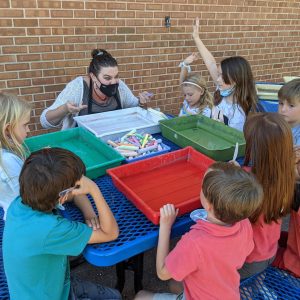 Last October, in celebration of Arts Month, Bemis School of Art engaged with over 500 D11 students in demonstrations, hands-on art making, drama games, and more. All programming was held outside at 11 schools across the district in collaboration with D11 Visual and Performing Arts Facilitator and Staff and the CC Mobile Arts to create a fun and engaging experience with our local artists and performers.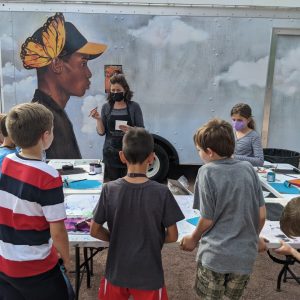 This ongoing partnership supports three key areas of the FAC's Strategic Plan. We are committed to nurturing a community of artists. We aim to bring creative individuals — local artists, high school students, FAC staff members, CC faculty, staff, and students — together in a vibrant arts community that benefits the FAC, the college, and Colorado Springs. This partnership created a space for arts education and collaboration that boosts our community and creates positive interactions we take forward in the future.
Harnessing the power of the arts to bring people together, the museum will be a place of inclusion, exchange, collaboration, and inspiration for people across our community and our region.
— Museum Subcommittee Report
We wish to build an innovative program for arts education, specifically for young students in Colorado Springs, which we are proud to accomplish through programming such as this. Lastly, we hope to inspire creativity through collaboration with other community members and organizations. Using multi-disciplinary arts approaches, like combining drama and hands-on art making, we can expand our existing collaborations to create even more impactful programming for the future.
Imagine a place where collaboration is encouraged in spaces that provide a multi-faceted experience for artists of all ages and skill levels to explore a broad approach to learning in the arts.
— Bemis Subcommittee Report
We look forward to continued collaborations with Colorado Springs School District 11 in the future.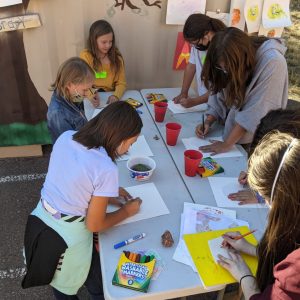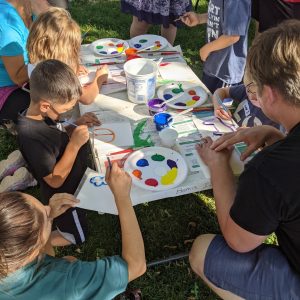 Learn more about Colorado Springs School District 11 here.