Inspiring the community through the creative arts is at the heart of the Fine Arts Center's mission, and this could not be achieved without the people involved with the FAC, whether through the museum, theatre or Bemis School of Arts. Members of the community make the FAC what it is, and the people who inject their creativity, passion, and artistic flair into the FAC are what make it such a unique place. In particular, the FAC would not be the same without the volunteers who devote their time and energy to the Centre. Two very special members of our volunteer community are Eve Courson and her 11 year old daughter, Ava.
What do you and your mom do at the Fine Arts Center?
We are Contributing Members and active Volunteers. We volunteer in the FAC Gallery Shop almost every Sunday for shop curator, Holly Parker. We also volunteer almost every First Friday Art Party, which is probably our favorite volunteer opportunity. We also usher at least once for each show for House Manager, Tim King.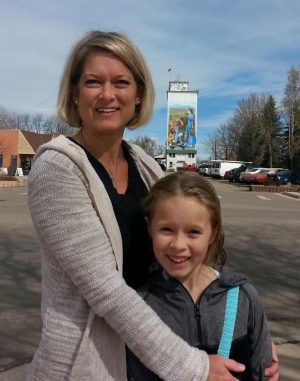 We love to promote the FAC and interacting with FAC patrons to ensure that they have a quality experience is our goal.
What made you want to get involved in the first place?
We both enjoy and appreciate fine arts. We also feel called to be a part of our local community and to support the efforts of cultural offerings in Colorado Springs. In addition we both have a servant's heart.
What is it that you love about the FAC – what keeps you coming back for more?
We love it because it is a good place for learning about art forms, meeting the artists, generating excitement about new works of art and new artists, teaching the patrons about the FAC galleries and other offerings and we love it when we sell an artist's piece!
Ava, it's pretty rare for someone of your age to give up your time for a nonprofit – why do you do it? What makes the FAC important to you?
I am short for my age and so when people see me there then they know I am important and it makes me feel bigger and smarter and people respect me more. Plus it brings me joy to give back to the community and to help tell others about the talent of our local artists. It is also important to be knowledgeable about culture and heritage. I also like history a lot and art is a big part of that.
Do you feel like people your age generally take an interest in art, or are you rare among your friends in that respect?
Somewhat. Many of my friends in the Academic Academy of Arts at Eagleview Middle School like art, but I think I am different in that I like all types of artistic expression. I also spent a lot of my life growing up with my mom and her friends and other family members so I feel that I might have matured faster and therefore feel a little privilege to have been exposed to so much of the "art world" earlier in life then most of the kids my age.
It must be pretty special to be able to have this thing that you do together as mother-daughter. Do you do a lot of things together, or is it just the FAC?
Yes it is. I am the youngest volunteer the FAC has ever had and everyone there, including Mr. David the CEO, makes me feel valuable and important. My mom and I have this as a special opportunity to serve but we do many other things together. Other favorites we share are travel, shopping, exploring other museums and theater shows, galleries and live music and of course, our faith.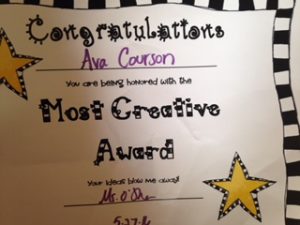 Do you have any favorite memories or anecdotes/stories from you time at the FAC?
I just remember favorite times like meeting different artists or making a sale in the gallery shop, but my mom says that she remembers how when ushering numerous patrons would tell my mom what a great and wonderful thing I was doing to volunteer and how knowledgeable and helpful I was to them. My mom says many people are impressed with my poise, grace and ability to converse with them as adults.