Inspiring the community through the creative arts is at the heart of the Fine Arts Center's mission, and this could not be achieved without the people involved with the FAC, whether through the museum, theatre or Bemis School of Arts. Members of the community make the FAC what it is, and the young people of Colorado Springs who inject their creativity, passion, and artistic flair into the FAC are what make it such a unique place.
The Youth Documentary Academy, housed at the Bemis School of Arts and the FAC, provides media and documentary film training to high school students in under-served communities of Colorado Springs. Students between the ages of 14 and 18 spend seven weeks learning all about documentary filmmaking, producing their own documentaries on whatever issues are important to them. Kalia Hunter, a student at Palmer School, signed up for the program to avoid having a boring summer, and ended up learning a little more than she'd bargained for.
So what made you want to take part in the YDA?
I'd never really been exposed to film in the past, and I wasn't necessarily interested in it – I just didn't want to have a boring summer! I liked photography, so I thought it would translate well, but I didn't even know that much about the program. I didn't know how much competition there was until the interview process, and sitting down to a panel of 8 interviewers. But they made me feel really comfortable so it wasn't too intimidating. That kind of made me want it even more. I really liked them all in the interview, and thought they'd be great to work with
What was your documentary about?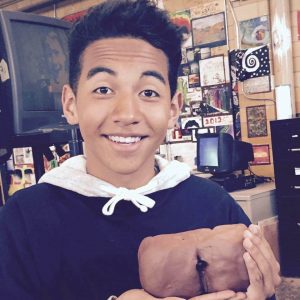 Last June, a student at my school and friend of mine committed suicide. My documentary is about how it affected the community. I wanted to focus on the lack of community that made it happen, so it's partially about what we can do to stop this stuff from happening. People hear statistics all the time, but I wanted to bring a more personal feel to it, and to actually address who he was as a person.
How do you feel about the experience looking back on it now and comparing it to your original aim of just wanting an interesting summer?
I think I'm a different person now. I know it sounds clichéd. But everything changed. I met amazing people that I can count on for everything. Something about it really changed me, and I'm really grateful because I almost didn't even do it.
What was your favourite thing about taking part?
My favourite part was helping the others, and seeing the final product of their documentaries. It was a great feeling, knowing that you were part of creating something.
How do you think that projects like this can benefit other young people?
Being a teenager is a difficult time – it's a weird time emotionally. It's hard to express how you feel. So a lot of people bottle up emotions and don't express them, and that leads to a lot of problems. I think projects like this can allow a way to get those feelings out in a creative way. It's really important for people to be creative in any way that they can.
Did you find making the documentary a cathartic experience?
The process was really hard for me to be honest – I wasn't too close to him, but it brought on a lot of feelings. The whole process was really bad in that sense. But the final product was cathartic. I felt like it was a chapter in my life that I needed to go through, and I don't know if I would have done it without the YDA. It really opened me up and got me in touch with who I am – it allowed me to accept that it's ok to feel emotions and to feel sad and express that sadness.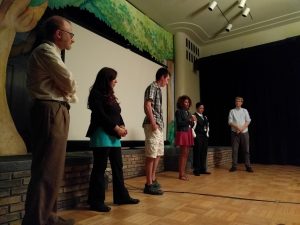 How did you go from the idea to the final product?
Starting from the idea, it was weird because I knew exactly what I wanted it to look like. And everything ended up fitting perfectly. He was into film too, so I included some of his music and work into the documentary. It's like he helped us – all the music was on his soundcloud, some of it created by him as he liked to rap. Most of the film was made up of interviews – I wanted them to flow like conversations so that the people I was interviewing would forget the camera was even there. There were over 5 hours of interview material to cut down in the end.
Do you have any plans to make documentaries in the future?
Absolutely – it's what I want to do. I want to be a human rights' attorney. And I'm thinking what I can do with that is make documentaries about the people that I'm trying to help. If people can't see who they're helping they can never really help. So I want to use documentary to bring it to a larger audience and get more people involved.
*
Wednesday, October 26, 2016, 6:30pm at the Fine Arts Center SaGaJi Theater for a premiere screening of the 2016 Youth Documentary Academy (YDA) films
https://www.facebook.com/events/1113898632034498/
http://www.youthdocumentary.org/2016-yda-premiere-announced/