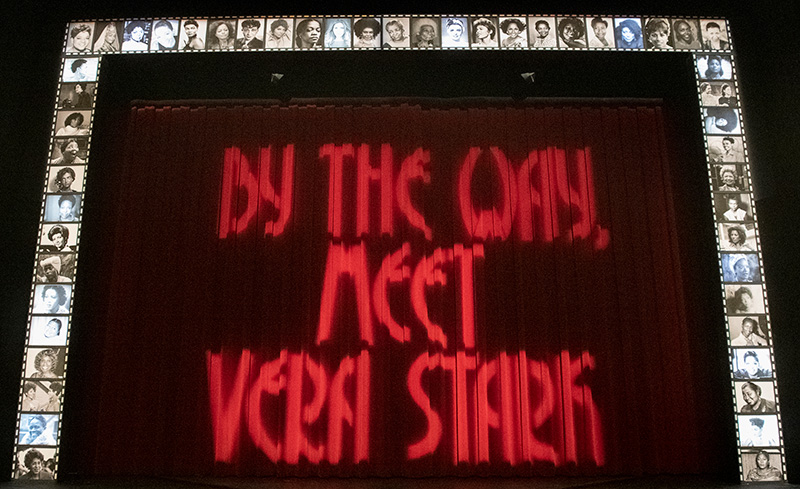 Set designed by Chris Sheley. Photo by Jeff Kearney, TDC Photography
If you saw our last mainstage production, By the Way, Meet Vera Stark, you likely noticed the many photos of Black actresses surrounding the stage. In honor of April being Black Women's History Month, we would like to reflect further on these women's lives and contributions to society. 
Black Women's History Month is a time to embrace achievements, build understanding and awareness, and celebrate the rich history of the past, present and future generations of not only Black Women but minority Women who are the Descendants of Africa. Black Women's History Month unifies the community by promoting visibility, education, empowerment, contribution and achievement to positively impact communities across the globe.
We brought images of these individuals into the experience to further highlight and honor the unique contributions of these women to TV, film, and theatre.
Marla Gibbs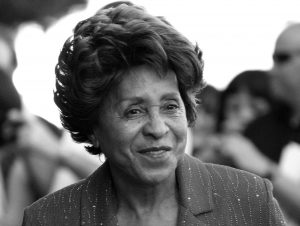 Marla Gibbs is an actor, writer, producer, and comedian, most famous for her role as Florence Johnston on the television sitcom The Jeffersons, which ran from 1975-1985. She received five Emmy nominations for the role. Ms. Gibbs' career spans five decades and counting.Marla Gibbs
Cicely Tyson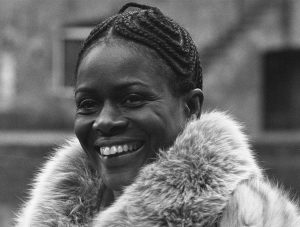 Cicely Tyson was an actress whose career spanned seven decades both onscreen and onstage. Her performance as Rebecca Morgan in Sounder (1972) garnered widespread acclaim, and she was nominated for both an Oscar and a Golden Globe Award. In November of 2016, President Obama awarded her the Presidential Medal of Freedom, the highest honor a civilian can receive.
Diahann Carroll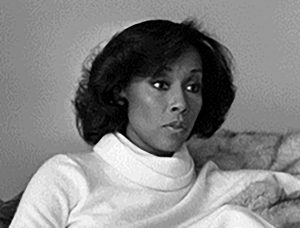 Diahann Carroll was an actress, singer, model, and activist, whose career spanned more than six decades. She received acclaim for her performances in films that were some of the first to feature Black casts, including Carmen Jones and Porgy & Bess. She was the first Black actress to receive a Tony Award for her performance in the Broadway musical No Strings in 1962. 
Diana Sands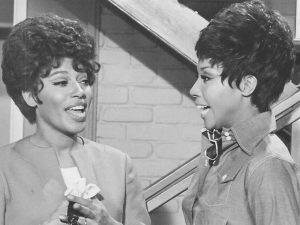 Diana Sands was an American actress, perhaps best known for her portrayal of Benethea Younger in the original stage and film versions of Lorraine Hansberry's A Raisin in the Sun. She went on to perform in numerous television series and films.
Edna Mae Harris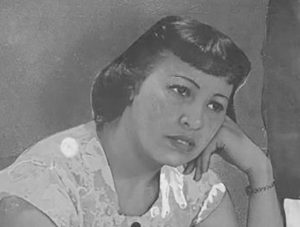 Edna Mae Harris was an American actress and singer, whose Hollywood break came in 1936 with the film The Green Pastures. She got the chance to tell her story much later in her career, in the 1994 documentary Midnight Ramble about independently produced Black films.
Hattie McDaniel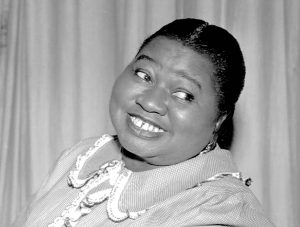 Hattie McDaniel was an American actress, singer-songwriter, and comedian, whose performance as Mammy in Gone with the Wind earned her the Academy Award for Best Supporting Actress in 1939. She was the first African-American to be nominated for and win an Oscar. However, she faced discrimination and racism at every turn in her career, and was even denied burial in Hollywood Cemetery because of its whites-only policy at the time.
Fredi Washington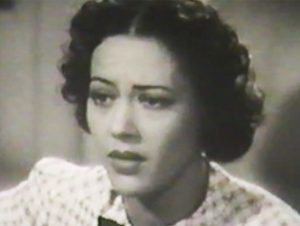 Fredi Washington was an American stage and film actress, civil rights activist, and writer. She was active in the Harlem Renaissance and performed in several films, after which she moved to New York City to pursue theatre and activism.
Brenda Sykes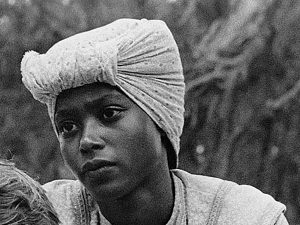 Brenda Sykes was discovered on The Dating Game and went on to perform in a number of films and television series including Good Times and The Love Boat.
Nichelle Nichols
Nichelle Nichols is an American actress and singer best known for her portrayal as Nyota Uhura on Star Trek and its subsequent film sequels. For more than thirty years, she devoted her time and energy to volunteer for NASA, and help recruit women and people of the Global Majority as astronauts.
Lynette R. Freeman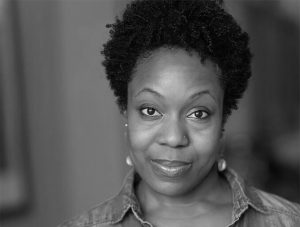 Born in Brooklyn, NY, and raised in East Cleveland, OH, Lynette R. Freeman lit up the stage as Vera Stark in the FAC production. She is an incredibly accomplished actor, teacher, dialect coach, voiceover artist, movement instructor, and full-spectrum birth doula. She holds an MFA in Acting and a BA in Africana Studies from Brown University.
Nina McKinney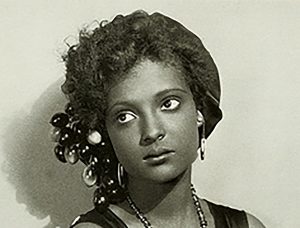 Nina McKinney was an American actress with a robust international career both in the 1930s and postwar, whose origins both onstage and screen in America propelled her to great acclaim. She was one of the first African-American actors to appear on British television.
Louise Beavers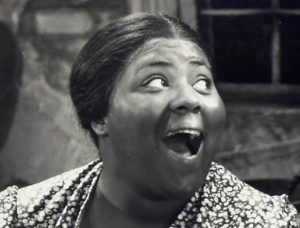 Louise Beavers' career likely began with her involvement in an all women's performance troupe. She was discovered by Charles Butler who encouraged her to audition for the film Uncle Tom's Cabin. Beavers had reservations, saying "In all the pictures I had seen… they never used colored people for anything except savages." Despite her understandable skepticism, she auditioned and was cast in the film, and went on to have a career that spanned more than three decades.
Evelyn Preer
Born in 1896, Evelyn Preer's early experiences in vaudeville and street-preaching launched her into a career as an actress and blues singer. Preer was known within the Black community as "The First Lady of the Screen," and appeared in groundbreaking films and theatrical productions. Unfortunately, her incredible career was cut short when she passed away from post-childbirth complications in 1932.
Eartha Kitt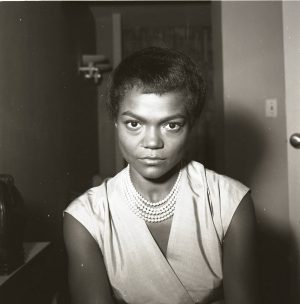 Born in 1927, Eartha Kitt's career as an actress, comedian, dancer, and activist spanned more than sixty years. She was known for her highly distinctive singing style and her 1953 recordings of "C'est si bon" and the Christmas novelty song "Santa Baby". Orson Welles once called her the "most exciting woman in the world". Her career paid a price in 1968 when she voiced opposition to the Vietnam War at a White House luncheon, and it wasn't until 1978 that she made her triumphant return to Broadway in Timbuktu!, for which she received the first of two Tony nominations.
Nell Carter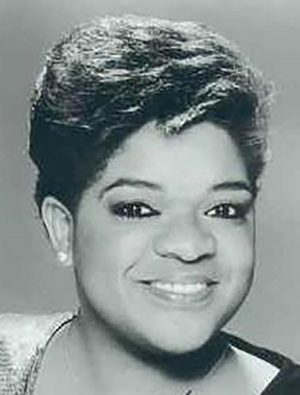 Born in 1948, Nell Carter began her career as a singer before making the transition to television. She was best known for her work on the sitcom Gimme A Break!, and her work earned her two Emmy and two Golden Globe nominations. She received a Tony award for her performance in Ain't Misbehavin' on Broadwayin 1978. She overcame numerous personal tragedies, including losing her father at the age of two, and in 1965, grieving the loss of four friends who died when a bomb planted by segregationists went off at a local church.
Dorothy Van Engle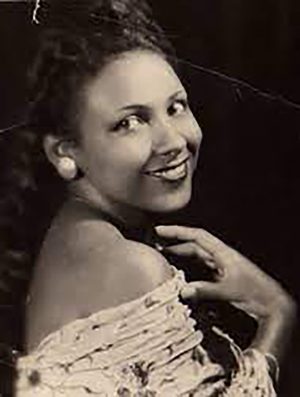 Dorothy Van Engle was a favorite of Oscar Micheaux, the first African-American to produce a feature-length film in 1919, who featured her in a number of his most significant films. She was known for her beautiful portrayals of strong, confident, and intelligent Black women that defied the tropes and stereotypes of the time.
Ruby Dee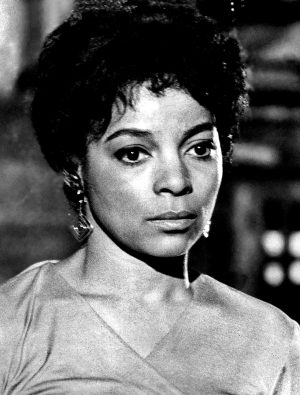 With a career spanning over six decades, Ruby Dee is best known for originating the role of Ruby Younger in both the stage and film versions of A Raisin in the Sun by Lorraine Hansberry. Other notable film credits include The Jackie Robinson Story and Do the Right Thing. She was an active participant in the Civil Rights movement, and regularly protested in service of peace and social equity.
Marisa D. Hebert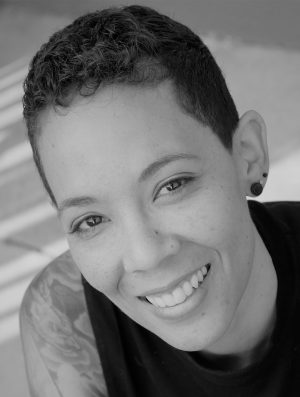 Marisa D. Hebert is an actor, director, and playwright, and gave a dazzling performance as Anna Mae Simpkins and Afua Assata Ejobo in the FAC production of By the Way, Meet Vera Stark. She is an active member of the Colorado Springs artistic community, and is directing the FAC's next production, The Legend of Georgia McBride by Matthew Lopez.
Pearl Bailey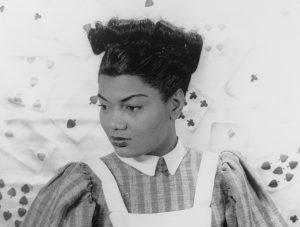 With a career spanning over five decades, Pearl Bailey started in the the vaudeville circuit and made her Broadway debut in 1946 in St. Louis Woman. She received a Tony award for her performance in the title role of an all-Black production of Hello, Dolly! and was the first African American to receive a Lifetime Achievement Award from the Screen Actors Guild in 1976. In 1988, Ronald Reagan awarded her the Presidential Medal of Freedom.
Diana Ross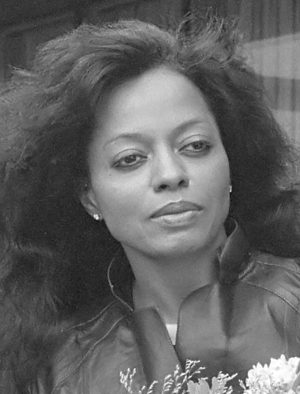 Diana Ross rose to fame as the lead singer of the Supremes, one of the most successful Motown groups and the best-charting women's group in history. Following her departure from the Supremes in 1970, Ross built and continues to have a hugely successful solo career in music, film, television, and onstage. She was the recipient of the Kennedy Center Honors in 2007, the Grammy Lifetime Achievement Award in 2012, and a Presidential Medal of Freedom in 2016, awarded by President Barack Obama.
Etta Moten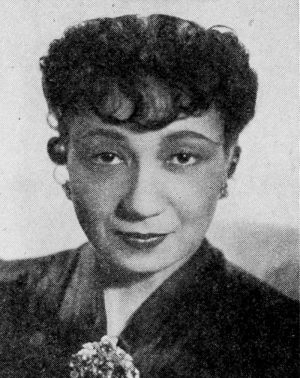 Etta Moten was an actress and contralto vocalist, who originated the role of Bess in Gershwin's Porgy & Bess. Moten was the first African-American to perform at the White House in the 20th century with her appearance at President Roosevelt's 1934 birthday celebration. After a cyst was discovered on her vocal cords in 1952, she unfortunately had to stop performing, and turned her attention to philanthropy and civic activism in Chicago.
Amanda Randolph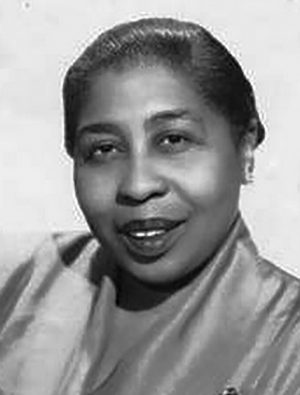 Born in Louisville, Kentucky, Randolph was the daughter of a Methodist minister and a teacher. She began her career by earning extra money playing the piano and organ as a teenager, and went on to record several piano rolls of jazz and blues. She went on to perform in musicals in New York, in the vaudeville and burlesque circuits, and in film, radio, and television.
Ruth de Souza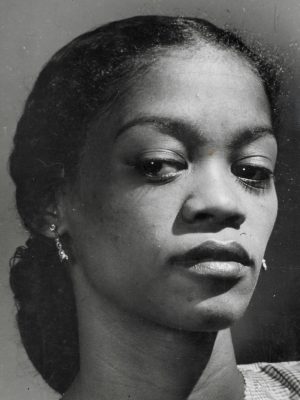 As a member of the Black Experimental Theater, founded to combat racism and create opportunities for Black artists, Ruth de Souza was one of the first Black actresses in dramatic theater in Brazil. Her career spans over seven decades, and is comprised of a robust list of films.
Gladys Bentley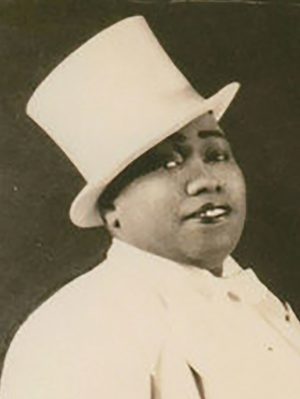 Bentley was a blues singer, pianist, and entertainer during the Harlem Renaissance. Her career skyrocketed when she appeared at Harry Hansberry's Clam House as a Black, lesbian, cross-dressing performer. She dressed in men's clothes, sang her own raunchy lyrics to popular tunes of the time, and unabashedly flirted with women in the audience. After prohibition, her career never had the same spark it did previously, and during the McCarthy Era, she conformed to the traditional and heteronormative expectations of the era.
Tamara Dobson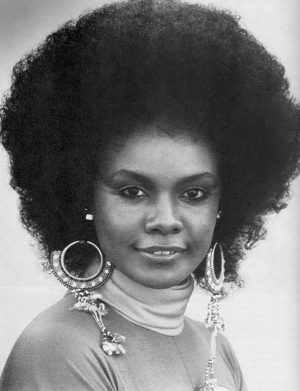 Born in 1947, Tamara Dobson was an American actress and fashion model. Her career began with modeling in the late 1960's, and she is perhaps best known for her title role as government agent Cleopatra "Cleo" Jones in the film Cleopatra Jones and the sequel, Cleopatra Jones and the Casino of Gold. She passed away at the age of 59 from complications due to pneumonia and multiple sclerosis in 2006.
Ethel Waters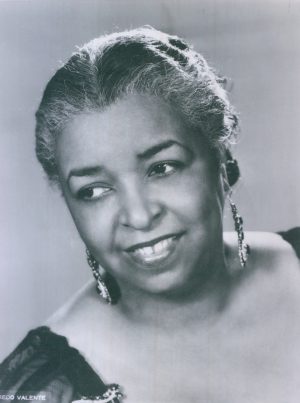 Born in 1896, Waters was an American singer and actress who had a prolific, 60-year career. She was the second African-American to be nominated for an Academy Award (for Pinky, directed by Elia Kazan), the first to star in her own television show (The Ethel Waters Show), and the first to be nominated for a Primetime Emmy Award. Some of her most notable recordings include "Stormy Weather," "Dinah," and "His Eye is on the Sparrow." She lived to the age of 80.
Isabel Sanford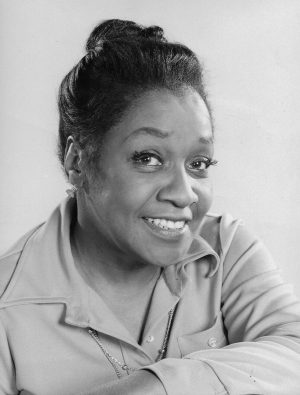 Isabel Sanford was an American actress best known for her role as Louise "Weezy" Mills Jefferson on the CBS sitcoms All in the Family and The Jeffersons. In 1981, she became only the second Black actress to win a Primetime Emmy Award. After The Jeffersons was canceled in 1985, she continued with guest-starring roles in television and film. She received a star on the Hollywood Walk of Fame in 2004 for her contributions to the industry.
Lena Horne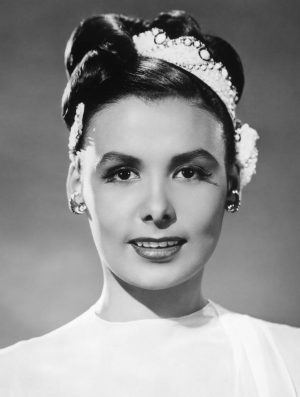 Born in 1917, Lena Horne was an actress, singer, dancer, and civil rights activist. She became a member of the chorus at the age of 16 at The Cotton Club and became a nightclub singer before making the move to Hollywood. As a lifelong advocate for civil rights, she sang at Café Society, New York City's first integrated venue, in 1941, and during WWII, refused to perform for segregated audiences or those where German POWs were seated in front of Black servicemen.
Dorothy Dandridge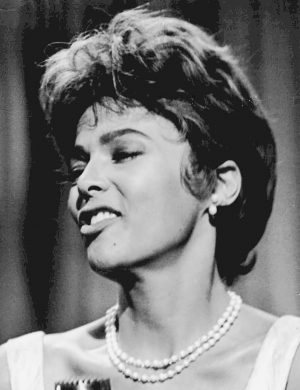 Dorothy Dandridge was the first Black actress to be nominated for an Academy Award for Best Actress for her performance in Carmen Jones in 1954. As a vocalist, she performed at venues including the Cotton Club and the Apollo Theater. She was nominated for a Golden Globe for her performance in Porgy and Bess, and was honored with a star on the Hollywood Walk of Fame for her many contributions to entertainment.
Melba Moore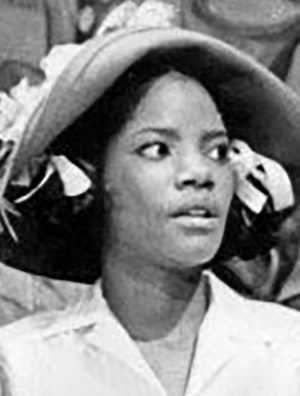 Melba Moore's recording and performing careers began in 1967 when she recorded "Magic Touch" and joined the original cast of Hair in the role of Dionne. Over the course of her career, she has recorded numerous songs that have made it to the top R&B and Billboard charts, and performed in numerous shows on Broadway, including Les Miserables in 1995.
Juanita Moore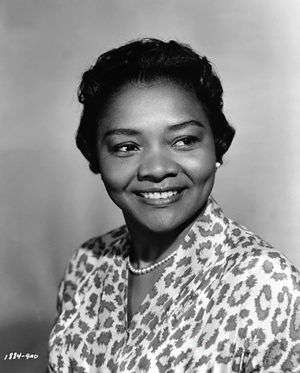 Juanita Moore was an American film, television, and stage actress, perhaps most famous for her role as Annie Johnson in the 1959 film Imitation of Life. She was the fifth Black actor to be nominated for an Academy Award in any category, and only the third to be nominated for Best Supporting Actress. She lived to be 99 years old and passed away from natural causes in her home in Los Angeles.
Beah Richards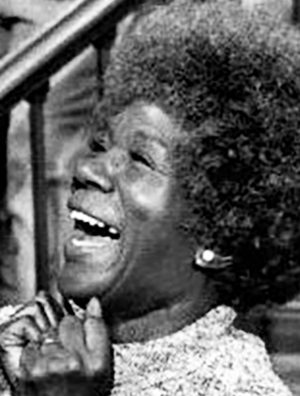 Beah Richards was an American actress, poet, playwright, and author. She received Oscar and Golden Globe nominations for her supporting role in Guess Who's Coming to Dinner in 1968, and she received two Primetime Emmy Awards for guest roles in Frank's Place and The Practice. She was also nominated for a Tony Award for her performance in James Baldwin's The Amen Corner in 1965.
Butterfly McQueen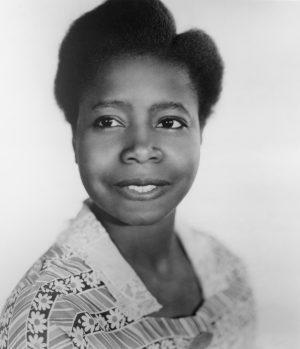 With a career spanning for over fifty years, Butterfly McQueen began as a dancer and first appeared in film in Gone With the Wind, but like Hattie McDaniel, was unable to attend the premiere since it was held at a whites-only theatre. She was outspoken about the typecasting and implicit racisim of the industry, saying , "I didn't mind playing a maid the first time, because I thought that was how you got into the business. But after I did the same thing over and over, I resented it. I didn't mind being funny, but I didn't like being stupid."
Dana Scurlock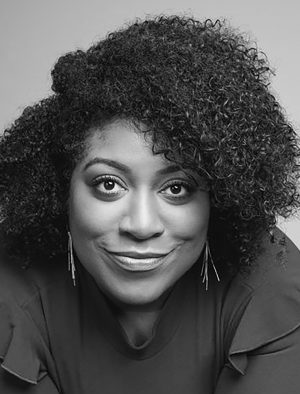 Dana Scurlock performed beautifully as Lottie McBride and Carmen Levy-Green in the FAC production of By the Way, Meet Vera Stark. She was born and raised in Cincinnati and is a proud graduate of Ohio State University with degrees in both Theatre and English Literature. She has performed off-Broadway, as a voiceover artist, in numerous film and television roles, and as a singer at numerous venues across NYC.
Barbara McNair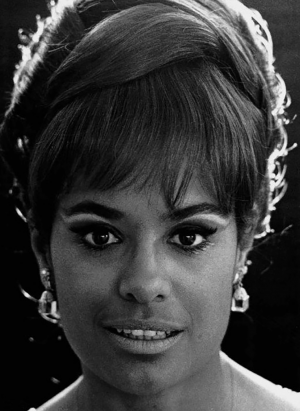 Barbara McNair's career spanned for over five decades and began in the nightclub circuit in the late 1950s. She performed all over the world, toured with Nat King Cole, appeared on Broadway and as a headliner in Las Vegas, and appeared on television and in a number of films.
Ethel Moses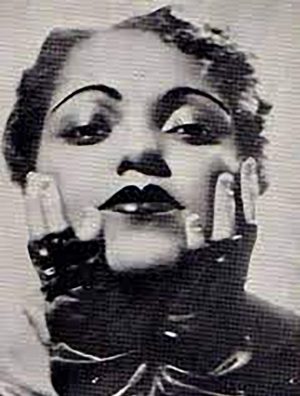 Ethel Moses made her stage debut as a dancer, and went on to perform at the Cotton Club and in a Broadway production of Showboat in 1932. She later appeared in numerous films directed by Oscar Micheaux, including Temptation, Underworld, God's Stepchildren, and Birthright.
Debbie Allen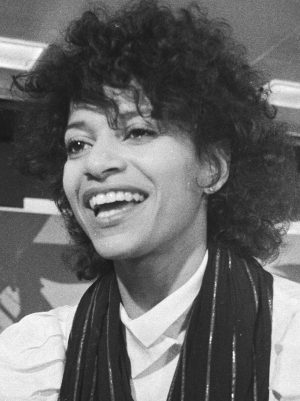 A former member of the President's Committee on the Arts & Humanities, Debbie Allen continues to enjoy a prolific career as an actress, dancer, choreographer, producer, director, and singer-songwriter. She received numerous award nominations for her work in the television series Fame. Despite facing the barriers of racism numerous times throughout her career, she opened the Debbie Allen Dance Academy in Los Angeles in 2001, a non-profit focused on uplifting disenfranchised Black and Latino communities, where young dancers continue to learn and thrive.
Kim Hamilton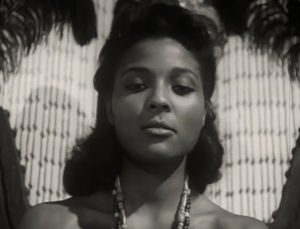 Kim Hamilton was an American film actress, director, writer, and artist. She was one of the first Black actors to appear on the daytime soap opera Days of Our Lives and the only Black actress to have a speaking role on Leave It To Beaver. She appeared in countless television shows and films, and was uncredited for her role as Helen Robinson in the 1962 film adaptation of To Kill A Mockingbird.
Alice B. Russell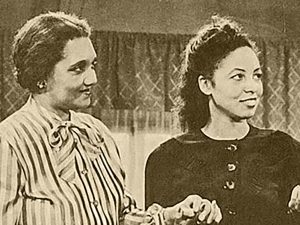 Alice B. Russell was an actress, director, and producer, and appeared in numerous films directed by her husband, Oscar Micheaux, including God's Stepchildren, The Betrayal, and Birthright, for which she also served as a producer.
Verlie Cowan
Verlie Cowan was an actress best known for her performance in The Betrayal, directed by Oscar Micheaux. In this dramatic film, she plays the eventual wife of the protagonist Martin Eden, but agrees to give him a divorce and their child to raise when Martin reconnects with his true love, Deborah. (Pictured in photo above)
Florence Mills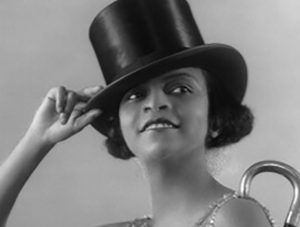 Billed as the Queen of Happiness, Florence Mills was a cabaret singer, dancer, and comedian. The child of enslaved parents, she later received critical acclaim for her role in the Broadway musical Shuffle Along. She later headlined at the Palace Theatre and was featured in Vogue and Vanity Fair. Exhausted from over 300 performances of the hit show Blackbirds in London, she tragically died of tuberculosis at just 31 years old.
Ester Rolle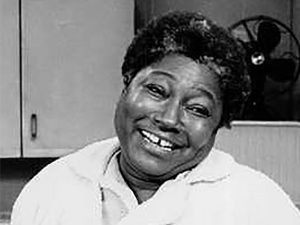 Ester Rolle was a Bahamian-American actress, best known for her role as Florida Evans on the sitcom Maude and its spinoff series, Good Times. She had a prolific career on both stage and screen, and in 1979, she accepted an Emmy Award for Outstanding Supporting Actress in a Limited Series or Special for the television film Summer of my German Soldier.
Daisy Bufford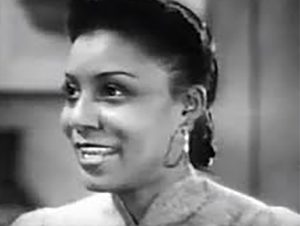 Born in Franklin, Louisiana in 1913, Daisy Bufford was an American actress best known for her performances in films Deep South, Forgotten Faces, and Love on Toast. She was most active in her career from the mid 1920s to the mid 1940s.
Rosalind Cash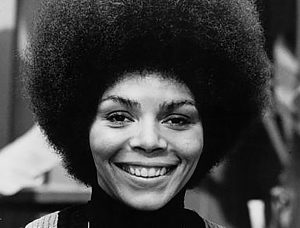 The second of four children born in Atlantic City, New Jersey, Rosalind Cash later became best known for her performance in the science fiction film The Omega Man in 1971. She also appeared in the 1962 revival of Fiorello! and was a founding member of the Negro Ensemble Company, founded in 1968. In 1973, she played Goneril opposite James Earl Jones in the New York Shakespeare Festival production of King Lear. Her life and career were cut short when she passed away from cancer in 1995 at the age of 56.
Pam Grier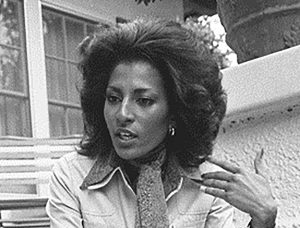 Pam Grier received acclaim and attention for her string of starring roles in 1970s action and blaxploitation films, most notably her titular roles in Coffy and Foxy Brown. She went on to play numerous roles in countless television series, and later in life, founded the Pam Grier Community Garden & Education Center.
Theresa Harris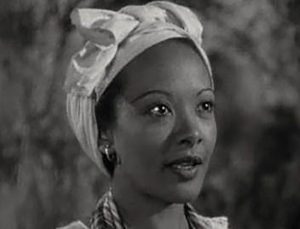 Theresa Harris made her film debut in 1929 in Thunderbolt singing "Daddy Won't You Please Come Home." In the 1930s, she played numerous maids, often without credit, to characters played by actresses including Bette Davis, Ginger Rogers, and Jean Harlow, among others. She spoke to the barriers of the industry at the time: "I never had the chance to rise about the role of maid in Hollywood movies. My color was against me anyway you looked at it. The fact that I was not "hot" stamped me either as uppity or relegated me to the eternal role of stooge or servant. […] My ambition is to be an actress. Hollywood had no parts for me."
Cora Green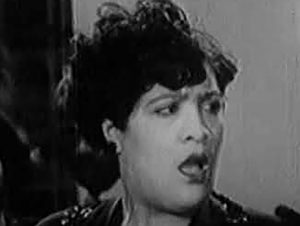 Billed as "The Famous Creole Singer," Cora Green began singing professionally as a teenager. She sang at the Panama Club in Chicago, as part of the vaudeville circuit, in two music revues on Broadway, and appeared in two musical films, Swing and Moon Over Harlem.
Gloria Foster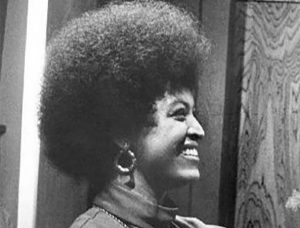 Gloria Foster was an American actress who was best known for her work in In White America and Having Our Say, winning three Obie Awards over the course of her career. She gave memorable performances as the Oracle in The Matrix and The Matrix Reloaded, the latter of the two films being her last. Her career spanned over three decades, and she passed away from complications due to diabetes at the age of 67.
Josephine Baker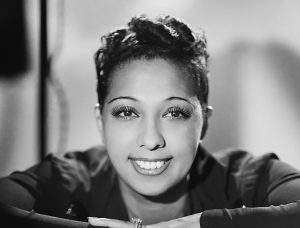 Josephine Baker took Paris by storm in the 1920s. In 1925 she went to Paris to dance at the Théâtre des Champs-Élysées in La Revue Nègre and introduced her danse sauvage to France. She went on to become one of the most popular music-hall entertainers in France and achieved star billing at the Folies-Bergère. During the German occupation of France, Baker worked with the Red Cross and the Résistance, and as a member of the Free French forces she entertained troops in Africa and the Middle East. She adopted 12 children over the course of her life, and traveled back to the United States frequently to participate in Civil Rights demonstrations.
Phylicia Rashad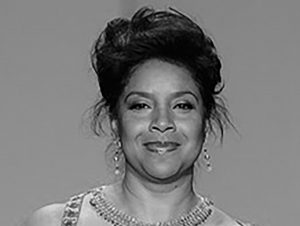 Phylicia Rashad first achieved fame with her memorable performance as Claire Huxtable in the television series The Cosby Show. She became the first Black actress to receive a Tony Award for Best Actress in a Play for her performance in the 2004 Broadway revival of A Raisin in the Sun. She continues to have a prolific career as both an actor and a director onstage and on screen.
Paula Kelly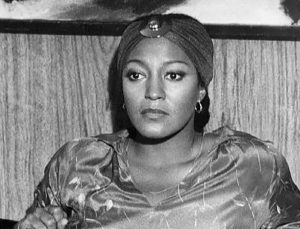 Paula Kelly was an actress, singer, dancer, and choreographer in films, television, and theatre over the course of four decades. Her career began in the 1960s when she performed in a series of Broadway musicals. She attended LaGuardia High School of Music and Art and the Juilliard School of Music where she majored in dance. After graduating, she performed as a soloist with companies helmed by Martha Graham and Alvin Ailey.