For Colorado College's Michael Grace, the CC/FAC Alliance is an opportunity for the two institutions to collaborate brilliantly and boldly for the benefit of both the community and the college. Today, Grace is a professor of music at CC, where he's taught since 1967. However, his experiences with the College and the Fine Arts Center began almost a decade earlier, when he came to Colorado Springs to attend CC in 1959. Both during and after his time as an undergraduate student, Grace found himself at the Fine Arts Center again and again.
"Way back then, [the Fine Arts Center] was very much a part of my life as a Colorado College student," Grace explains. His experiences at the FAC began with an art appreciation course he took, taught by FAC school director Bernard Arnest. Two years before Grace began college, CC's Art Department had merged with the FAC's art school; they were one unit, headed by Arnest himself. This art appreciation course helped cement Grace's notion of the two institutions as complementary and connected.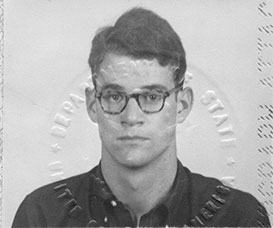 Grace and his friends also regularly attended the FAC's weekly screenings of art movies, which were often foreign. While working toward a Master of Arts degree after graduating from CC, Grace participated in the FAC's 1962 production of Guys and Dolls, appearing onstage as Liver Lips Louie.
"The Fine Arts Center dressing rooms were considered very primitive then," Grace recalls. "but when we came over and saw the dressing rooms, we went 'whoa,' this is like being in a professional theatre!'" Grace's now-wife Susan Grace played the lead role of Adelaide in the same production. "She was the superstar," he exclaims. Guys and Dolls was his only performance on the FAC stage, but he remembers the experience fondly.
Grace has been involved with the CC/FAC alliance since its conception, when Colorado College President Jill Tiefenthaler put together what he describes as an "ad-hoc planning committee" that included him. From the beginning, he has focused on the potential that the collaboration between CC and the FAC can produce while ensuring that CC's interests don't overwhelm those of the Fine Arts Center.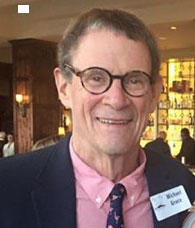 For Grace, the alliance is also an opportunity for the Colorado College community to engage with the Fine Arts Center and with the greater Colorado Springs community the FAC serves. "I would really like to see us have CC students more aware of what's going on [at the FAC]," says Grace. "That'll happen if CC students are more engaged over there." He hopes to see students taking an interest in FAC theatre and museum programming, going for a visit with friends as he did when he was a student. When CC students become active with FAC programs and offerings, both institutions are strengthened. Rather than uncharted territory, this alliance feels more like a continuation of the relationship between CC and the FAC that Grace enjoyed when he was a student.
"This should be a remarriage made in heaven," Grace emphasizes.
Written and edited by Colorado College students:
Alison Bemis, Class of 2017, History major
Eileen Kitrick, Class of 2017, Psychology major