As a well-loved Colorado Springs cultural institution, we are very lucky here at the FAC to receive frequent gifts of beautiful and unique artwork to our collection. One such gem is a portfolio by Salvador Dali, Alice's Adventures in Wonderland, a gift of Tim and Lorie Hoiles in honor of Blake Milteer.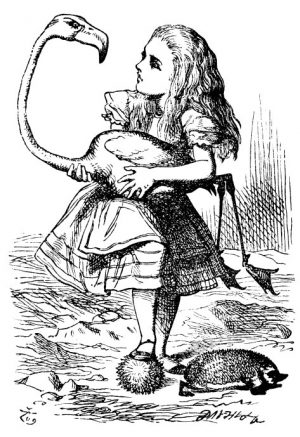 Easily one of the best known of the Surrealists, Catalan artist Salvador Dalí was highly imaginative, flamboyant, and eccentric, renowned for his great skill as a painter as well as in a variety of other media. Alice in Wonderland was published in 1969 with a total edition of 2,800 including corresponding text from the original two books by Lewis Carroll. The portfolio consists of one drypoint etching printed at Atelier Rigal, paris, and twelve heliogravures of the artist's original gouache paintings. These are all original prints created by Dalí with cooperation from professional printers and the set is signed by the artist on the title page.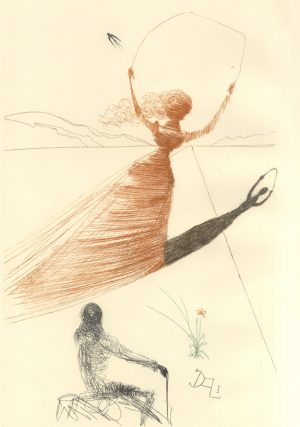 This beautiful portfolio will make an outstanding addition to the FAC's permanent collection, especially complementing our extensive assembly of works on paper and expanding our holdings of significant European artists, especially works of Dalí's contemporaries such as Marc Chagall and Roberto Matta. The original engraving will be a popular exhibition piece and the portfolio itself may also serve as a wonderful teaching tool.