---
Due to unforeseen circumstances, this program has been canceled.
We apologize for any inconvenience.
---
Join us for three fantastical fables based on historic events in the Pikes Peak region, written by local playwrights to entertain, educate, and foster empathy. By filtering these stories through the lens of fairytale and fable, we invite students to experience history in a very approachable manner.
Bemis School of Art will provide creative activities during the breaks between plays.
See all City as a Venue events
Shepherd of the Great Mountain by Marisa Hebert
A princess breaks with tradition and scales an un-scalable mountain to prove to the king and the people of the kingdom that she is just as fit to rule as any man. This play is inspired by the story of Julia Archibald Holmes, the suffragist and abolitionist who, in 1858, became the first woman on record to summit Pikes Peak.
To Slay the Dragon by Jonathan Andujar
At the foot of a great mountain, there was a city. And in the heart of the city, there lived a dragon, who was much loved by the children of the city. But one day, a knight in shining armor showed up on horseback, on a mission to slay the dragon. This play is a parable based on the historic Conejos neighborhood, a tight-knit immigrant community in Colorado Springs. Themes include gentrification and the power of oral tradition.
The Stone Garden by Jessica Kahkoska
A man inherits guardianship of a magical stone garden where rock formations take human shape. But when greed overtakes the man, he learns a very important (and lasting) lesson about generosity and compassion. This story is inspired by Curt Goerke, who, in the early 1900s, owned the portion of Garden of the Gods that included the famous Balanced Rock. Angry that people were taking pictures of his rock for free, Goerke built a 20-foot high spite wall around the rock and began charging admission.
Sponsors
The Colorado Trust Arts, Cultural, and Youth Athletics Fund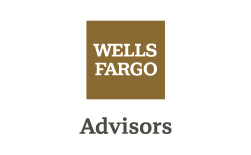 CALM Foundation
Walston Group Real Estate, Inc.
Colorado College Cultural Attractions Fund
Manitou Springs Community Foundation