City as a Venue 2022
City as a Venue is back! A summer-long celebration with community centric arts experiences across the city.

Programming being added regularly. Sign up for our emails to receive updates on this and other FAC programming you don't want to miss!
Follow us on Facebook and Instagram for updates!
Live Theatre
The Wolves
The Wolves follows a high school girls soccer team as they warm up for a series of games, preparing for battle. Amid warmups, passing drills, and the raw energy of girlhood, the undefeated Wolves psych each other up—and dive into rapid-fire, unfiltered conversations about the world and their places in it.
A collaboration with Colorado College's Theatre and Dance department
Wed–Sun, June 1–26 at 7:30 p.m. | FAC Courtyard
Anyone Can Whistle
A Youth Rep Ensemble Production | Music and Lyrics by Stephen Sondheim | Book by Arthur Laurents
With its circus-like atmosphere, Anyone Can Whistle features plenty of memorable, lovably cartoonish roles of all sizes. The dazzling, melodic Broadway-style score overflows with the youthful energy of experimentation, consisting of one showstopper after another, including two extensive ballets that provide opportunities for some inspired choreography.
Thurs–Sun, July 28–31
Hands-on Activities
Print Day at the FAC
A day of hands-on printmaking activities and in gallery experiences for the whole family in celebration of the Robert Blackburn exhibition. Event Partners: FAC's Bemis School of Art | Ladyfingers Letterpress | The Press at CC | CC Mobile Arts
Image by Arley Torsone, Ladyfingers
The event is free and open to the public.
Summer 2022 Art Classes
Whatever your artistic interest, age or skill level, we have classes to drive your passions at the Fine Arts Center's Bemis School of Art. Experienced artists and art instructors, large studios, and limited class size create a motivational and supportive environment to explore and develop your talents.
City as a Venue Event Schedule
July 1

| 5–8 p.m.

First Friday (Free and open to all)
Sculpture Garden & museum galleries
July 11–15
Art & Acting in the Forest (SOLD OUT CAMP)
July 18–22
Art & Acting in the Forest (SOLD OUT CAMP)
July 23

| 10:30–11:30 a.m.

Yoga at the FAC with teacher Amanda Smolinski, Soulshines Yoga
July 25–29
Art & Acting in the Forest (SOLD OUT CAMP)
July 25–Aug 5

| 9 a.m.–12:15 p.m.

Ascending Actors: Art in ACTion (FAC Theatre School | Ages 11–13)
July 28–31
Anyone Can Whistle: Youth Rep Ensemble Performance
Fine Arts Center
Aug. 5

| 5–8 p.m.

First Friday (Free and open to all)
Sculpture Garden & museum galleries
Museum Free Days
Offered twice each month on the second Saturday and third Friday. This summer's dates include June 11 & 17, July 9 & 15, Aug. 13 & 19.
Be the first to know
_
Join our mailing list to receive programming news and updates from the Fine Arts Center!
Sponsors
The Colorado Trust Arts, Cultural, and Youth Athletics Fund
Bee Vradenburg Foundation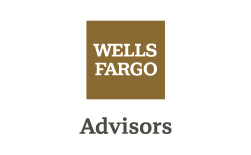 CALM Foundation
Walston Group Real Estate, Inc.
Colorado College Cultural Attractions Fund
Manitou Springs Community Foundation