FAC Theatre Company 2017–2018 Season
Mainstage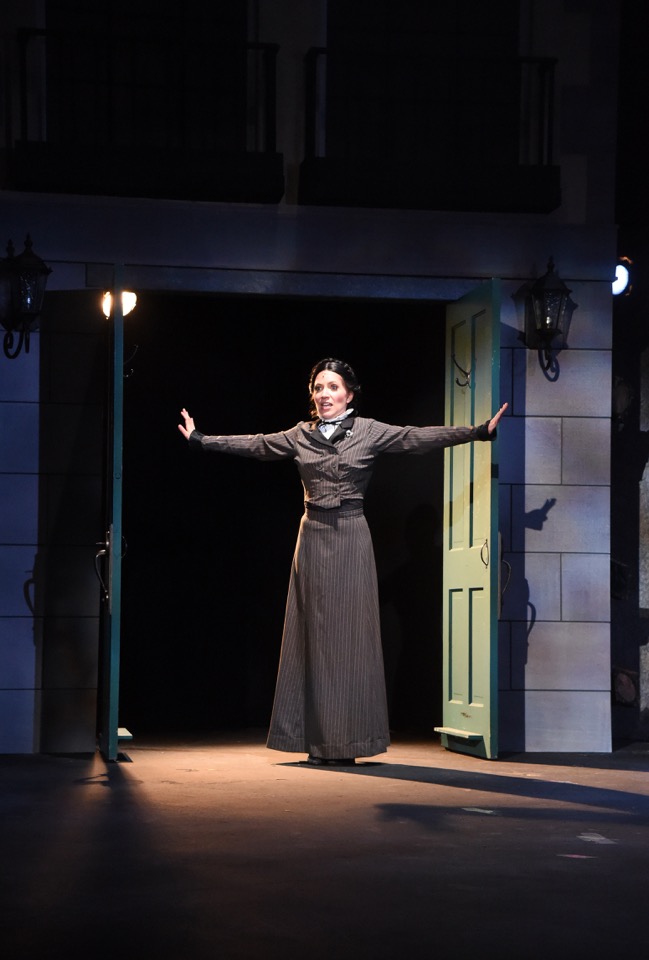 Oct. 5–29, 2017
Book by Ken Ludwig
Based on the novel, "The Hound of the Baskervilles" by Sir Arthur Conan Doyle.
Get your deerstalker cap on – the play's afoot! From the award-winning mastermind of mayhem, Ken Ludwig (Lend Me A Tenor), comes a fast-paced comedy about everyone's favorite detective solving his most notorious case. Sherlock Holmes and Doctor Watson must crack the mystery of "The Hound of the Baskervilles" before a family curse dooms its newest heir.
Pictured: Rebecca Myers as Actress One | Photo by Jeff Kearney
"This show would not have been possible without the incredible talent, dedication, and teamwork of the wardrobe staff and deck crew. Three of the five actors in this production played over 40 different characters, and it was a marathon from the moment the lights came up. We had a matter of minutes, and oftentimes seconds, to leave stage, make complete costume and wig changes, and come back on as new characters. Our wardrobe crew ran marathons for us backstage to keep us dressed and mentally prepared for the next moment. It took impeccable timing and focus from each crew member in order to make this story work, and they saved me many times from making an entrance in the wrong place, with the wrong clothes, about to speak the wrong words! I think it's safe to say we were equal parts thrilled and exhausted by the end of each night!"  – Rebecca Myers, Actress One
Directed by Nathan Halvorson
Scenic Design by Erik D. Diaz
Lighting Design by Jennifer Reiser
Costume Design by Noelle Raffy
Sound Design by Ben Heston
Hair and Make-up Design by Jonathan Eberhardt
Properties Design by Emma Dean
Production Stage Managed by Kaetlyn Springer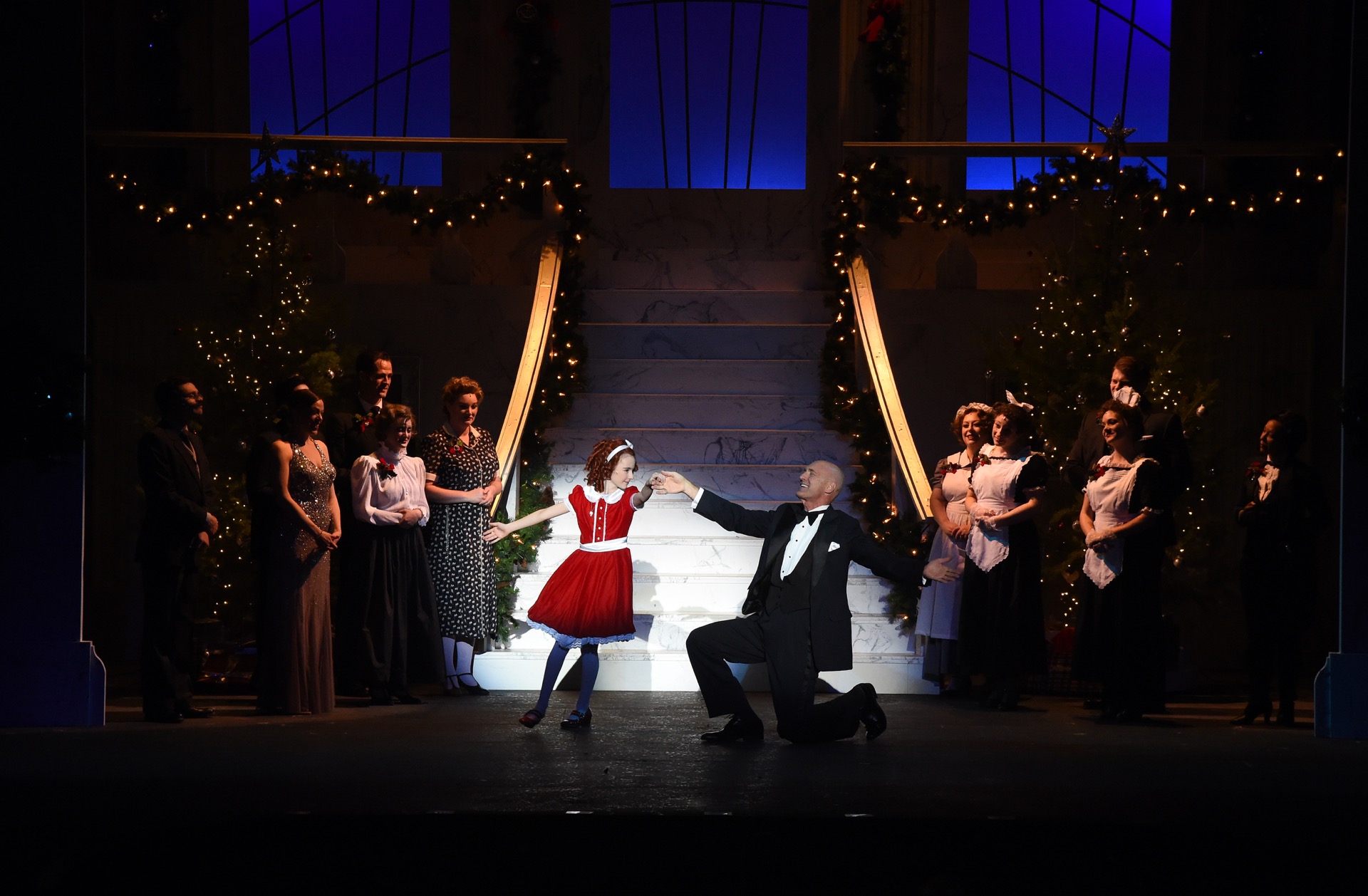 Dec. 7, 2017–Jan. 7, 2018
Music by Charles Strouse
Book by Thomas Meehan
Lyrics by Martin Charnin
Based on the Harold Gray comic strip, "Little Orphan Annie"
The irrepressible comic strip heroine takes center stage this holiday season in one of the world's best-loved musicals. Based on the popular comic strip by Harold Gray, Annie has become a worldwide phenomenon and is the winner of seven Tony Awards, including Best Musical. This beloved show features some of the greatest musical theatre hits ever written, including "It's A Hard Knock Life" and "Tomorrow".
Pictured: Natalie Beaumont as Annie, Mark Rubald as Daddy Warbucks, and the Company of "Annie" | Photo by Jeff Kearney
"Who knew it was so fun to be so awful?! It was a dream to perform with the two best partners in crime: Rebecca Myers and Kevin Pierce, whose comedic genius made 'Easy Street' a highlight. It is also no secret that there is nothing I enjoy more than spending the holidays singing, dancing and playing with kids! But it was a challenge to be so awful to those amazing girls. Our pre-show ritual reflected the tension — each orphan tucked in a bed ready for the curtain to rise. As I made my way across the dark stage to stage left, I would squeeze each orphan hand and whisper 'I love to hate you.' Each orphan would whisper in response, 'I love to hate you.' So much love." –Sally Hybl, Ms. Hannigan
Directed by Scott RC Levy
Choreographed by Nathan Halvorson
Musical Direction by Jay Hahn
Scenic Design by Christopher L. Sheley
Lighting Design by Holly Anne Rawls
Costume Design by Lex Liang
Sound Design by Ben Heston
Properties Design by Emma Dean
Production Stage Managed by Tim Muldrew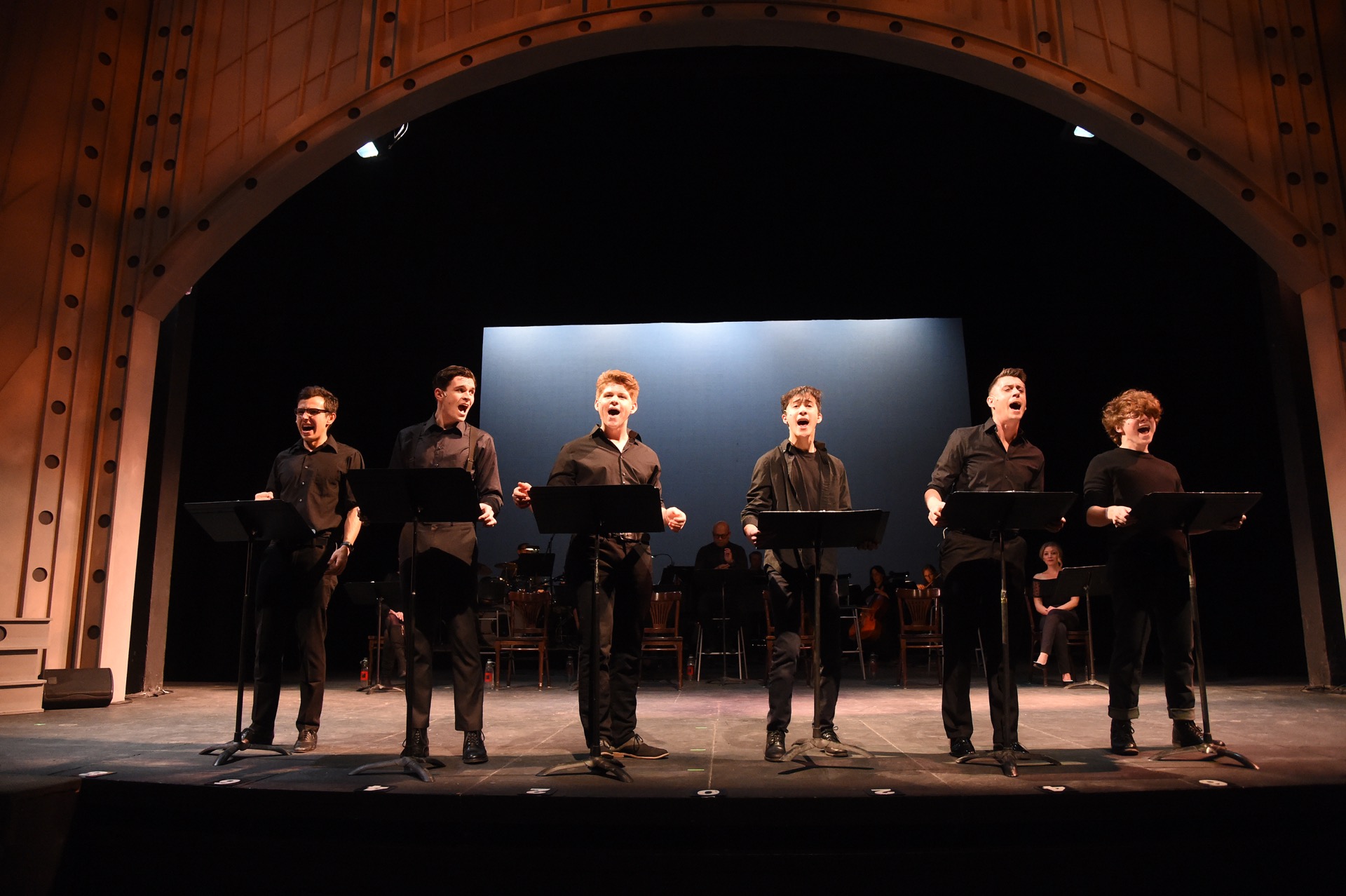 Jan. 13, 2018
Book by Peter Duchan
Music and Lyrics by Benj Pasek and Justin Paul
Based on the Warner Bros. film
It's November 21, 1963. On the eve of their deployment to a small but growing conflict in Southeast Asia, three young Marines set out for one final boys' night of debauchery, partying and maybe a little trouble. But, when Corporal Eddie Birdlace meets Rose, an awkward and idealistic waitress whom he enlists to win a cruel bet with his fellow recruits, she rewrites the rules of the game and teaches him the power of love and compassion.
Pictured: Company of Dogfight | Photo by Jeff Kearney
"It was an amazing experience to do one of my dream shows, Dogfight, and to do it for the Youth Rep program. It was such a gift to get to work with so many people that had been with me throughout all of my journey at the FAC. I am still sad we were only able to do it once. Whenever I feel upset, even to this day, I return to that show because it meant so much to me and makes me happy to remember it!" –Josh Owen, Eddie Birdlace
Directed by Nathan Halvorson
Musical Direction by Stephanie McGuffin
Lighting Design by Holly Anne Rawls
Stage Managed by Terri Harrison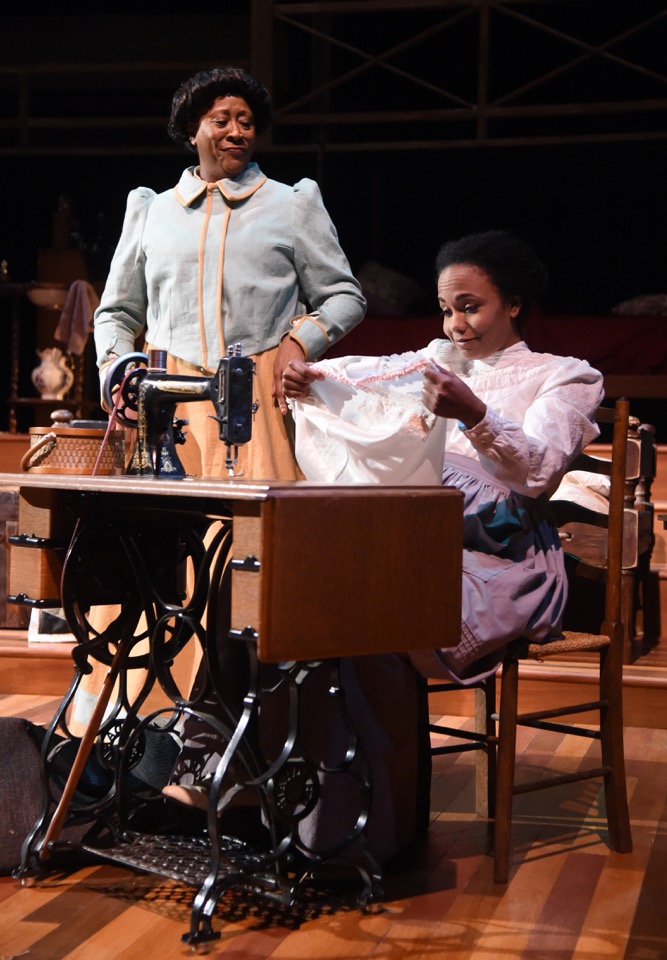 Feb. 8–25, 2018
By Lynn Nottage
This beautifully written and intensely personal story weaves a delicate tapestry of the joys and sorrows of an African American seamstress in 1905 New York City. Esther sews elegant intimates for socialites and prostitutes alike as a vibrant cast of characters plays part in her determined search for love and respect in a world that seems to overlook her.
Pictured: Lynne Hastings as Mrs. Dickson and Lauren Hooper as Esther | Photo by Jeff Kearney
"Intimate Apparel was my first show at the Fine Arts Center and what a beautiful start it was! Lynn Nottage's writing is charming, challenging, and heartbreaking all at once, and her characters just leap off the page.
The play itself is complex, particularly in terms of the design elements for scenic and costumes, with all of the individual bedroom locations, and the specificity of the costume pieces written in the text. Several of the pieces need to appear as raw fabric initially in the shop, and then later as fully materialized garments. The fantastic team in the costume shop built a number of looks for this show, including many of the corsets that the audience saw onstage, as well as Esther's wedding dress. Our production had roughly 15 looks, some of which we built specifically for this production, some we pulled from stock, some we rented from a number of other theaters around the country including the Guthrie and Hartford Stage, and some pieces we purchased.
[This] production was a beautiful culmination of the wonderful teamwork that goes on behind the scenes, between cast, crew, creatives, and technicians, and it was my great privilege to be a part of the FAC Creative Team for this show!" –Sera Bourgeau, Costume Designer 
Directed by Scott RC Levy
Scenic Design by Christopher L. Sheley
Lighting Design by Holly Anne Rawls
Costume Design by Sera Bourgeau
Music Composed by Robert Maggio & Sarah Taylor Ellis
Properties Design by Emma Dean
Dramaturgy by Eviva Kahne
Production Stage Managed by Kate L. Ferdinandi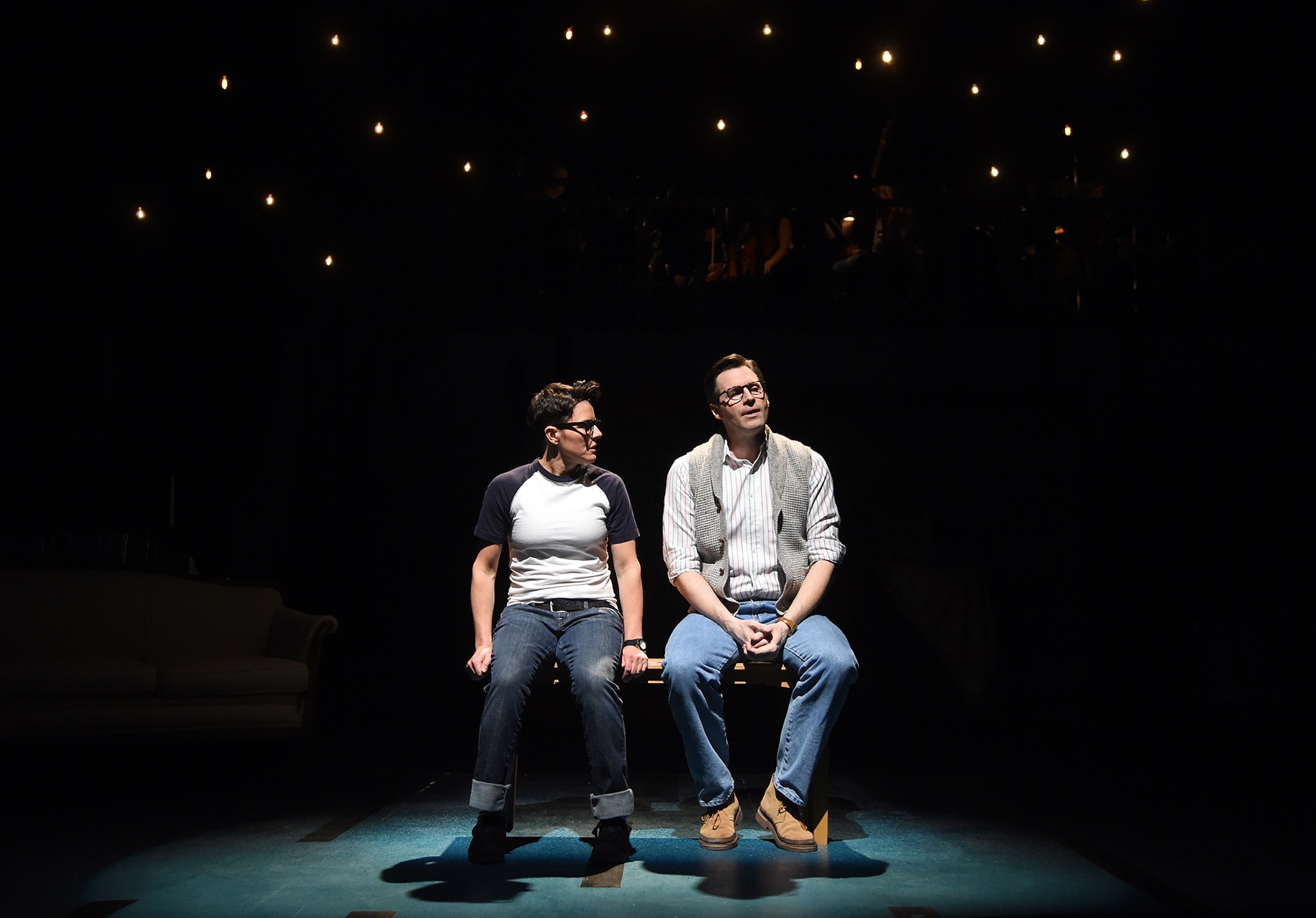 March 29–April 22, 2018
Music by Jeanine Tesori
Book and Lyrics by Lisa Kron
Based on the graphic novel by Alison Bechdel
Alison's father was many things: a historical preservationist, a funeral home director, a distant parent, and a closeted gay man. In the struggle to understand her father, while also dealing with her own budding sexuality, Alison reveals memories of her life at three different ages. This Tony Award–winning musical, based on the groundbreaking, best-selling graphic memoir, will take audiences on a heartrending and fiercely funny journey.
Pictured: Allison Mickelson as Alison Bechdel and Patrick Oliver Jones as Bruce Bechdel | Photo by Jeff Kearney
"I was most excited to arrive in Colorado Springs to do Fun Home with the FAC Theatre Company because of Nathan Halvorson's vision. He saw this play coming from 'the attic of Alison Bechdel's mind' and that is exactly what we did. It was such an active way to get at the memories, to find what I needed to grow and process and heal as Bechdel. Then Holly Rawls added her brilliant lighting and the orchestra started playing "upstairs" and the cast and crew built the house all around and the show became this beautiful piece about memory and the senses and our shared humanity. I am humbled to have been a part of Fun Home and I always look forward to returning to that space and that community and the art made there. Thank you!  May you all be safe and healthy and lifted up by the arts." –Allison Mickelson, Alison Bechdel
Directed and Choreographed by Nathan Halvorson
Musical Direction by Stephanie McGuffin
Scenic and Costume Design by Lex Liang
Lighting Design by Holly Anne Rawls
Sound Design by Tori Higgins
Properties Design by Emma Dean
Production Stage Managed by Kate L. Ferdinandi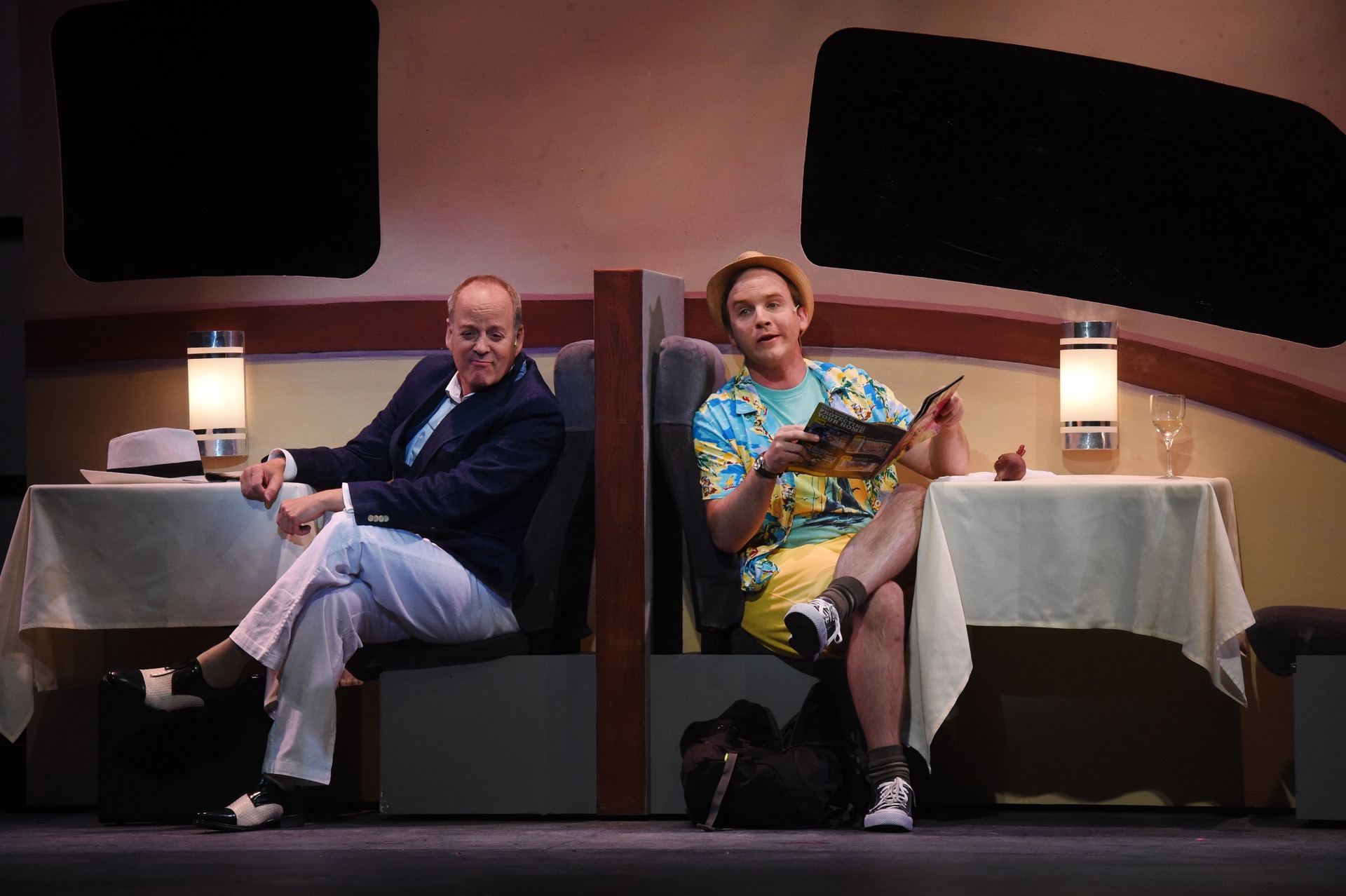 May 24–June 17, 2018
Book by Jeffrey Lane
Music and Lyrics by David Yazbeck
Based on the MGM film
Lawrence Jameson makes his lavish living by talking rich ladies out of their money. Freddy Benson more humbly swindles women by waking their compassion with fabricated stories about his grandmother's failing health. After meeting on a train, they attempt to work together only to find that this small French town isn't big enough for the two of them. They agree on a settlement: the first one to extract $50,000 from a young female target, heiress Christine Colgate, wins and the other must leave town. A hilarious battle of cons ensues that will keep you laughing, humming and guessing to the end!
Pictured: Larry Cahn as Lawrence Jameson and Kyle Dean Steffen as Freddy | Photo by Jeff Kearney
"When I think of DRS, I remember how completely ridiculous the character of Freddy was. I had wanted to play the role for years and the whole experience for me was like being a kid in a candy store. I could literally make the weirdest most off the wall choices and they were completely justified for Freddy." –Kyle Dean Steffen, Freddy
Directed by Scott RC Levy
Choreographed by Nathan Halvorson
Musical Direction by Sharon Skidgel
Scenic Design by Christopher L. Sheley
Lighting Design by Jonathan Spencer
Sound Design by Tori Higgins
Costume Design by Sydney Gallas
Production Stage Managed by Katy McGlaughlin
Youth Rep, July 26–29, 2018
Music and Lyrics by Richard Adler and Jerry Ross
Book by George Abbott and Richard Bissell
Based on the novel "7 1/2 Cents" by Richard Bissell
Conditions at the Sleep-Tite Pajama Factory are anything but peaceful as sparks fly between new superintendent, Sid Sorokin, and Babe Williams, leader of the union grievance committee. Their stormy relationship comes to a head when the workers strike for a 7 ½ cent pay increase, setting off not only a conflict between management and labor, but a battle of the sexes as well.
Pictured: Olivia Ellenwood as Babe Williams (center) and the female ensemble | Photo by Jeff Kearney
"Through the guidance of director Nathan Halvorson in The Pajama Game, I discovered that when working on a character, it is a relationship built on respect and love for what you do, and that means that all is possible. The Youth Repertory Ensemble Program is a process of coming to know yourself as an actor, and I eventually came to realize that as actors we have to know ourselves well, and not only know ourselves well, but we have to accept ourselves, without judgment. With this acknowledgment comes the ability to seek the truth of a character, and to do so without judgment so that all is possible. I love this program because it allows actors to build a strong and stunning core that will sustain them through their career, and I am so humbled to have ended my Youth Rep experience playing Babe Williams in The Pajama Game." –Olivia Ellenwood, Babe Williams
Directed by Nathan Halvorson
Scenic Design by Christopher L. Sheley
Costume Design by SB Parks
Lighting Design by Holly Anne Rawls
Sound Design by Tori Higgins
Musical Direction by Stephanie McGuffin
Stage Managed by Morgan Gatson & Terri Harrison
Choreographed by Mary Ripper Baker, Rebecca Myers & Nathan Halvorson
Second Stage
Sept. 8–Oct. 1, 2017
By Kathy Najimy and Mo Gaffney
In the opening scene, two Supreme Beings plan the beginning of the world with the relish of two slightly sadistic suburban wives decorating a living room. Once they've decided on the color scheme of the races, a little concerned that white people will feel slighted being such a boring color, they create sex and the sexes. Afraid women will have too many advantages, the Beings decide to make childbirth painful and to give men enormous egos as compensation. From this moment, the audience is whisked through the outrageous universe of Kathy and Mo, where two actresses play men and women struggling through the common rituals of modern life: teenagers on a date, sisters at their grandmother's funeral, a man and a woman together in a country-western bar. With boundless humor, Parallel Lives reexamines the ongoing quest to find parity and love in a contest handicapped by capricious gods – or in this case, goddesses.
Pictured: Birgitta DePree (right) and Leslie O'Carroll (left) | Photo by Jeff Kearney
"When asked about my experience performing Parallel Lives at the FAC, I COULD say it was the most fun I have ever had onstage, or I COULD say it was the most challenging script I've ever memorized, but I WILL say I am forever grateful to have collaborated with 3 of the FINEST and FUNNIEST humans I've ever worked with, Nathan Halvorson, Terri Harrison, and my sister-woman-sister in comedy Birgitta De Pree!" –Leslie O'Carroll
Directed by Nathan Halvorson
Costume Design by Karen Holloway
Sound Design by Ben Heston
Production Stage Managed by Terri Harrison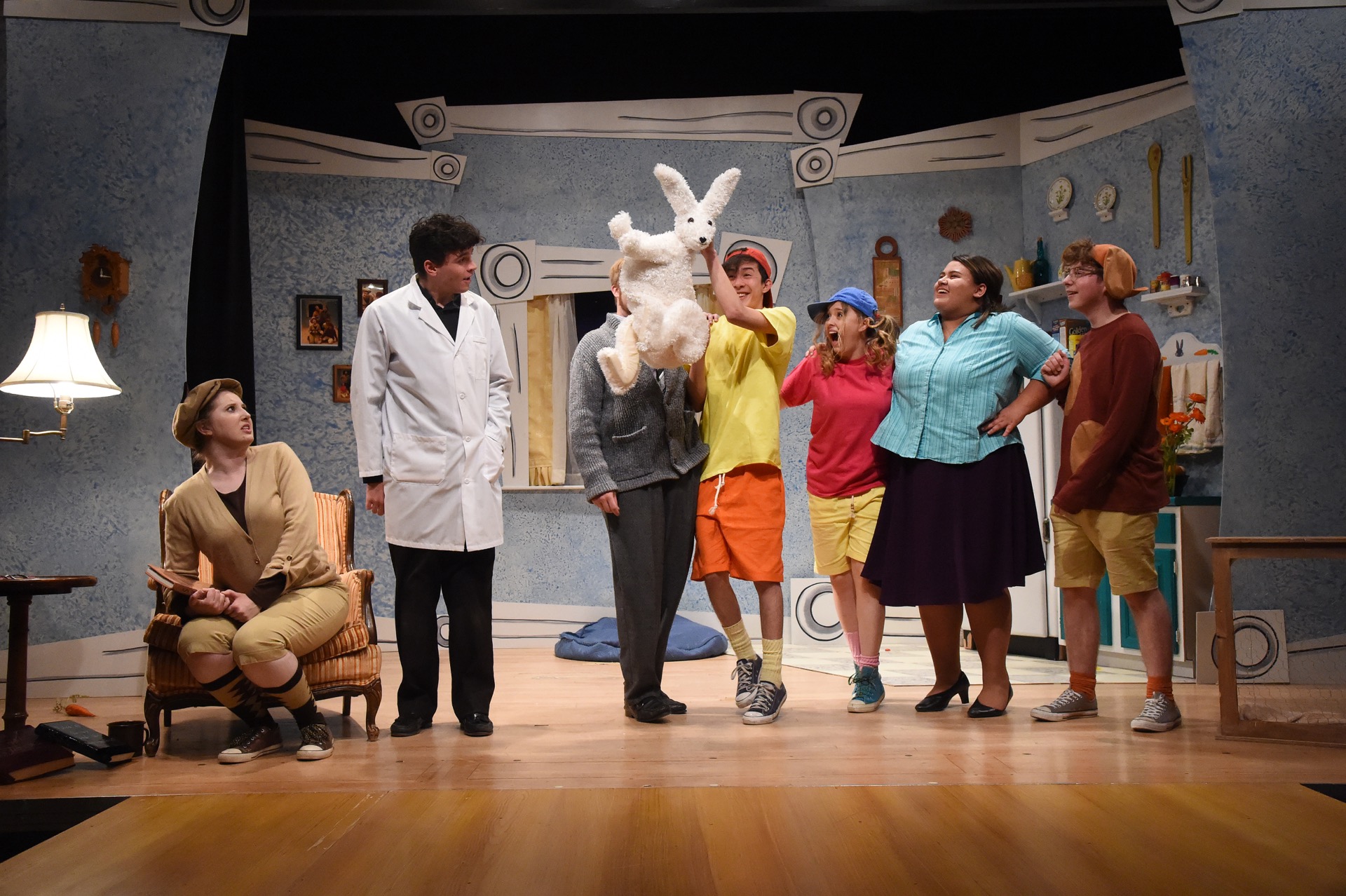 Oct. 13–Nov. 12, 2017
Adapted for the stage by Jon Klein
From the book by James and Deborah Howe
Lyrics by Jon Klein
Music by Chris Jeffries
A dancing cat, a howling dog, and a vampire bunny. The perfect pet combination for any family. It's a dark and stormy night and Chester (the family cat) and Harold (the family dog) sit waiting for their owners to return home from the movies. Chester and Harold are more than just pets, they're good friends too. When the Monroes finally get home, they come bearing a surprise: they've found a bunny in the movie theater. But this is no ordinary rabbit … this is the extraordinary Bunnicula. When the family's produce starts losing its juice, Chester thinks he knows what's causing the fantastic phenomenon. Bunnicula is a vampire! Or maybe Chester's imagination is getting the better of him. Singing and dancing their way through this hilarious mystery, the furry friends find room in their hearts, and in their home, for one very unique bunny.
Pictured: Acting Company of Bunnicula | Photo by Jeff Kearney
"Bunnicula was my first children show at the Fine Arts Center. The whole process was just incredible. The amazing talent I was fortunate enough to work with taught me so much. During the show, I learned the importance of children's theatre. Sure, we're singing and dancing about vampire bunnies. but we were also showing kids that imagination and creativity is something to be celebrated!" –Rachel Dagumann, Mrs. Monroe
Directed by Billie McBride
Costume Design by Aaron Graves
Scenic Design by Lara Hincapie
Puppet Design by SB Parks
Production Stage Managed by Terri Harrison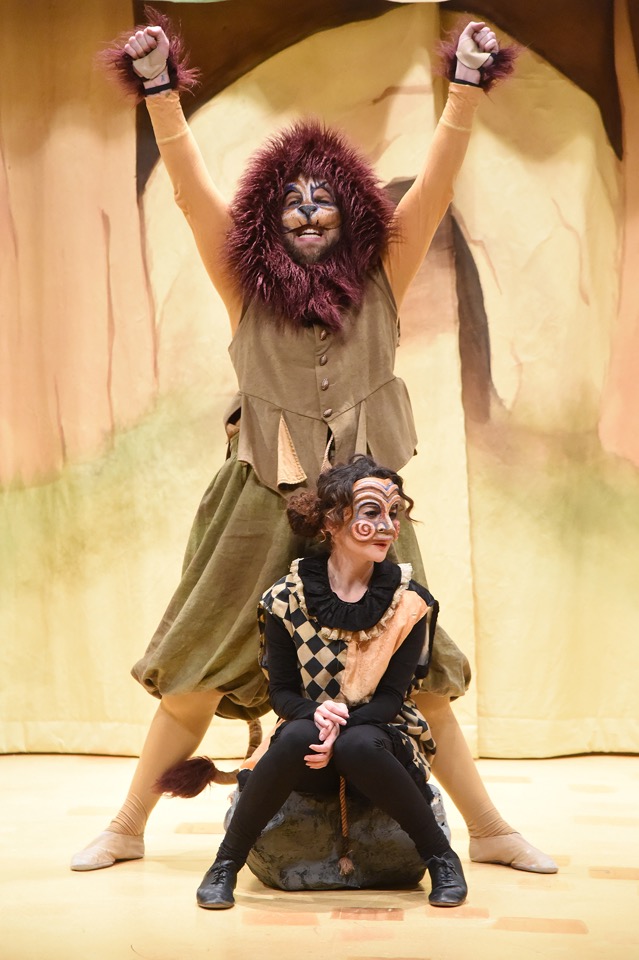 March 2–April 1, 2018
By Aurand Harris
One of the most popular children's plays ever written, Aesop's fable, Androcles and the Lion, has been produced in 20 countries. Refreshingly antic, this irreverent version is written in the style of Italian commedia dell'arte. In commedia tradition, a group of strolling players set up their stage and give a performance. Using authentic staging and stock characters of commedia – the miserly Pantalone, the bragging Captain, the romantic lovers, the trickster Arlequin, plus an endearing lion – this fable becomes a colorful theatrical experience. The play skyrockets with zany comedy. It also glows with the warmth of friendship. Androcles and the Lion is a prize-winning play, applauded around the world again and again!
Pictured: Kody Maynard as Lion and Rachel Jacobs as Androcles | Photo by Jeff Kearney
"The Music Room at the FAC is a magical space for bringing theater closer to the audience and for bringing the audience's imagination into the world of the show. It was an absolute honor working on Androcles and the Lion, a timeless story that Aurand Harris so masterfully transcribed to the stage. The show's director Meghan Henry was a treasure to work with and she is a testament to a creative life dedicated and devoted to crafting theater for young audiences. Her vision captured the story in a Commedia Dell'arte themed playground for us performers to beguile in and the viewer to behold. Each of us were challenged to explore the story and space from behind our masks and through our close community and high energy I think we were truly able to do the show justice! I had an amazing time with the show and whole experience. I will always love my moments as the Lion chasing after imaginary bees, basking in the sunlight on stage, and RAWRING with the audience!" –Kody Maynard, Lion
Directed by Meghann Henry
Costume and Mask Design by Sarah Beth Parks
Scenic Design by Lara Hincapie
Production Stage Managed by Terri Harrison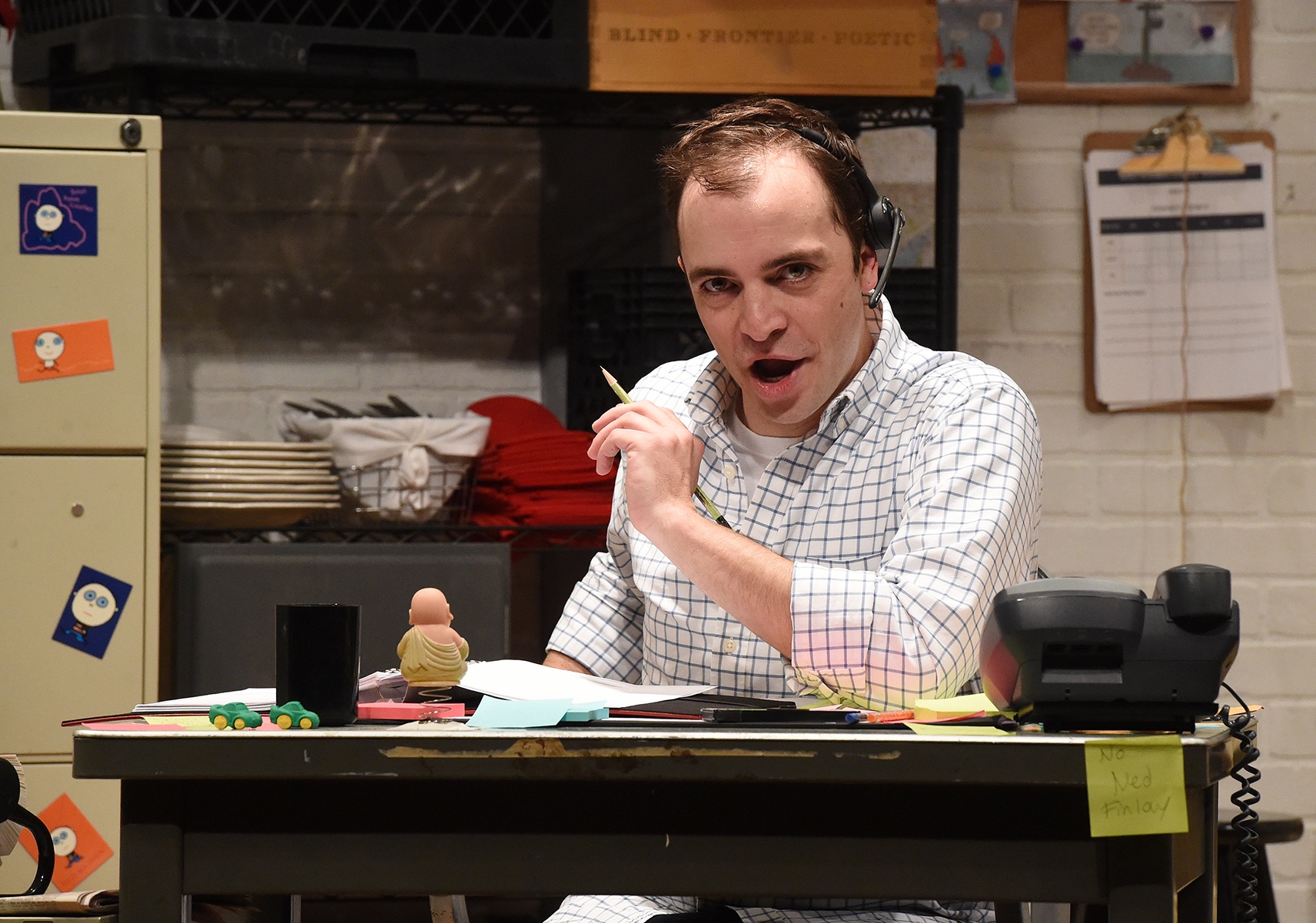 April 27–May 20, 2018
By Becky Mode
This devastatingly funny one-act follows a day in the life of Sam Peliczowski, an out-of-work actor who mans the red-hot reservation line at Manhattan's number one restaurant. Coercion, threats, bribes, and histrionics – a cast of desperate callers will stop at nothing in their zeal to land a prime reservation, or the right table. Amid the barrage, Sam's got his own needs to contend with – his recently widowed dad wants him home for Christmas, and he's up for a choice part at Lincoln Center. While juggling scheming socialites, name-dropping wannabes, fickle celebrities, and egomaniacal bosses, can he manage to look out for himself? A wonderful acting challenge, Fully Committed has forty wildly diverse characters played by a single versatile performer.
Pictured: Michael Lee as Sam | Photo by Jeff Kearney
"Fully Committed was a one-man marathon and it was an honor to make that run. If I didn't have a perfect rhythm with the amazing stage manager Terri Harrison and post-it notes of names and numbers scattered around the desk, I never would have been able to navigate the 40 voices and postures and eccentricities that we had to develop to match the beautiful set by David Darling. It was not surprisingly easy for me to relate to our hero, Sam, a weary part time actor earning most of his income in work of low stature who grounded us as the heart of the insanity. Almost every other character acts as an antagonist, obstacle or taskmaster and there is a universal anxiety to the interpersonal issues Sam experiences in his effort to maintain and further his career. This was absolutely one of the most exhausting productions I've ever been a part of, it was like strapping into a rocket every single night, but the feeling when the audience finally saw Sam triumphant was indescribable." –Michael Lee, Sam
Directed by Kyle Dean Steffen
Scenic Design by David Darling
Production Stage Managed by Terri Harrison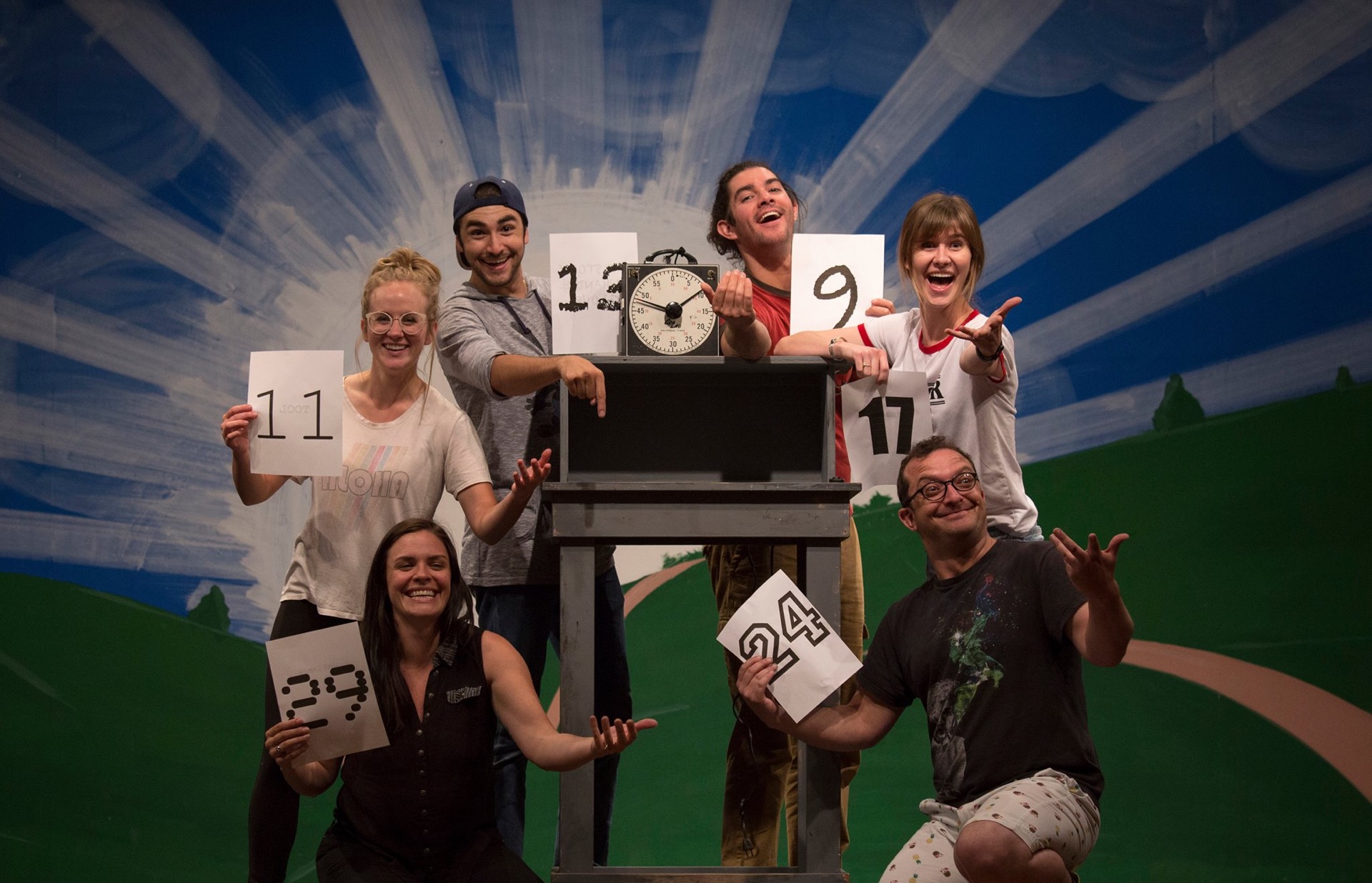 June 29–July 21, 2018
By Greg Allen
Having opened in 1988 and still playing today as the longest-running show in Chicago history, Too Much Light Makes the Baby Go Blind is an ensemble experiment in presenting "30 Plays in 60 Minutes." Each two-minute play is performed in random order with an interactive audience. An onstage 60-minute timer keeps everyone honest. This is a witty collection of comic, tragic, political, personal and abstract plays. Ready, set, GO!
Pictured: Company | Photo by Jeff Kearney
"Directing Too Much Light… (twice!) was a dream come true.  To find a perfect ensemble of game and genius people to improvise on a nightly basis and try to complete all 30 plays in 60 minutes, never knowing which play would come next was an ideal way to introduce this brilliant theatrical work as an "alternative, late-night" entertainment for our community.  I particularly loved when we sold out, and ordered out, meaning an unsuspecting pizza delivery man brought a pizza which we cut into 100 pieces so everyone in the audience could have a slice." –Scott RC Levy, Director
Directed by Scott RC Levy
Production Stage Managed by Terri Harrison
Special Events
In Planes & Tomas Pagan Motta
Special Event, Aug. 11, 2017
Pagán Motta is a singer/songwriter from Washington, D.C. who first captured our ears in 2015 with his self-titled debut album. On it, his soaring vocals and subtle, cello-inflected Americana arrangements blended to perfection, creating one of our favorite releases of that year.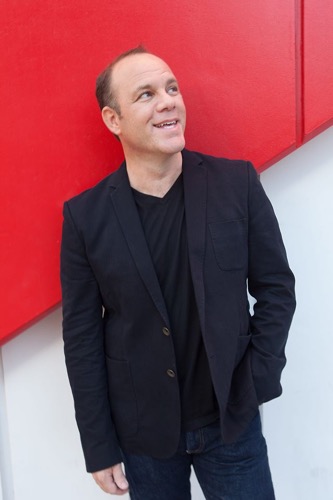 Tom Papa Comedy Stand Up
Special Event, Nov. 3, 2017
With more than 20 years as a stand-up comedian, Tom Papa is one of the top comedic voices in the country, finding success in film, television, and radio as well as on the live stage.
Tom is host of the hit podcast and SiriusXM show, Come to Papa, a weekly, hour-long show featuring Tom exploring the funny side of life, occasionally with guests like Mel Brooks, Ray Romano, Carl Reiner, and Jerry Seinfeld.
Several times a year in New York and Los Angeles, Tom hosts a live Come To Papa scripted radio play that is recorded live for the podcast and SiriusXM show. With residencies at Largo in Los Angeles and The Village Underground in NYC, Tom writes the script for each live radio show and casts top actors and comedians to play the roles or perform stand-up, all backed by a live band. Performers include Matt Damon, Sarah Silverman, Joel McHale, Bill Burr, Jim Gaffigan, John Mulaney, Kevin Nealon, Kevin Pollack, and many more.
On December 9, 2016, Tom premiered his third hour-long stand-up special, Human Mule, on Epix. Tom's first two, critically-acclaimed, hour-long specials were directed by Rob Zombie: Tom Papa: Freaked Out (2013) is streaming on Amazon and Hulu and is available as a download; and Tom Papa Live in New York City (2011) is streaming on Netflix and is available as a download.
When not touring the country, Tom lives in New York and Los Angeles with his wife and family.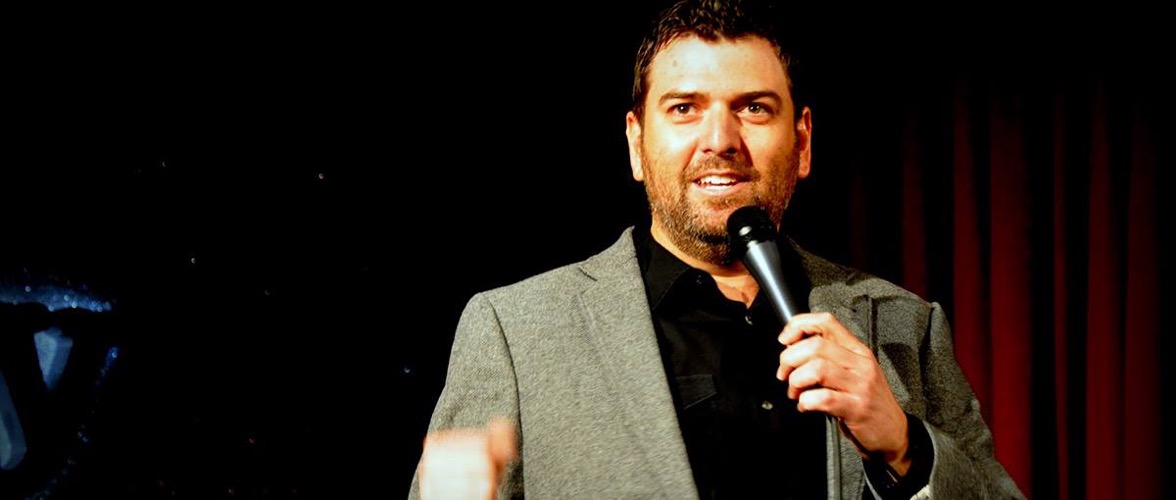 Happy Hour Stand Up with Chris Voth
Special Event, Nov. 3, 2017
Chris Voth is an accomplished comedian, a licensed teacher, and a published author. He has made several national television appearances, including the Late Late Show, Last Comic Standing, and Comics Unleashed. He also appeared in his own half-hour special on Altitude Sports Cable and was chosen for the prestigious Great American Comedy Festival.
A 20-year comedy veteran, Chris is a past winner of the Denver Comedy Works Competition and has worked with everyone from Dave Chappelle to Larry the Cable Guy to Linda Ronstadt. Voth's first comedy CD titled "Never Mind the Jim J Bullocks, Here's the Chris Voth" is currently available for purchase.
Chris balances his performance schedule with a full-time high-school teaching career. You can read his short story, "Stand Up and Deliver," published in the Cream City Review Literary Journal. In it, Chris shares the experiences he had when entering the teaching field after years in stand-up comedy.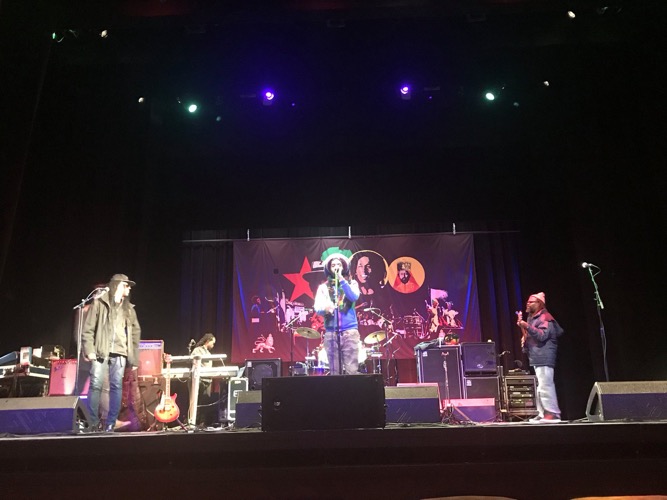 The Wailers
Special Event, Jan. 17, 2018
The legendary Wailers band returns to bring its revolutionary sound to fans around the world. Steered by famed bassist and founder Aston "Familyman" Barrett, and joined in solidarity with original Wailers' guitarists Junior Marvin and Donald Kinsey, The Wailers continue to make musical history.
From 1973 to 1980, Bob Marley & The Wailers recorded, toured, and performed before countless millions worldwide. Since 1981, Familyman and Junior have carried on the mission to "keep The Wailers together," just as Bob requested, affirming: "By doing that, you keep me alive through the music."
In tribute to the late co-founder and drummer Carlton "Carly" Barrett, The Wailers present Aston Barrett, Jr. on drums. It's startling how the young powerhouse delivers with his uncle's inspiring landmark style. Lead singer Joshua David Barrett is a Rastaman by lifestyle and culture. Josh delivers Bob's powerful message of Jah love and unity through his performance and interaction with the audience.
Also on stage are singers Shema McGregor, daughter of I Three Judy Mowatt, and Hassanah, a multi-cultural powerhouse; veterans Owen "Dreadie" Reid on guitar/bass and Noel Davey on keyboards. The performance anchor is live engineer Dennis Thompson, the man responsible for The Wailers sound in stadiums, clubs, and studios throughout the '70s.
There are more than 250 million Bob Marley & The Wailers recordings sold, including 1977's Exodus, anointed Best Album of the Century in 1999 by Time Magazine, and "One Love," named Song of the Millennium that same year by BBC. Spin Magazine listed Bob Marley & The Wailers at #4 of the "50 Greatest Bands of All Times," while The New York Times named Bob Marley the most significant musician of the 20th century. These accolades were made possible by the creative, timeless, and distinctive music, lyrics and production by these incomparable Wailers musicians.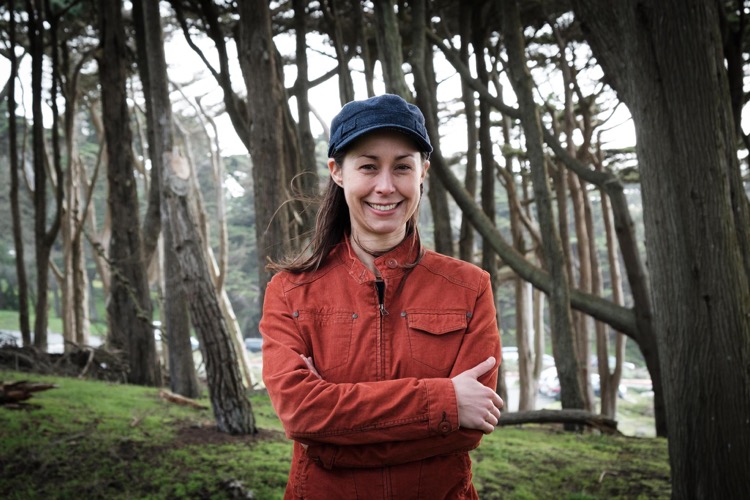 An Evening with Holly Bowling
Special Event, Jan. 31, 2018
Holly Bowling is a classically trained pianist who began playing piano at the age of five. There's one major distinction, however, that separates her from other similarly studied musicians. That is Holly's devotion to the legendary rock band Phish. Having attended over 300 shows by the Burlington-based quartet, she became obsessed by their famous rendition of "Tweezer" from Lake Tahoe on July 31, 2013. It led Holly to transcribe this 37-minute improvisational masterpiece note-for-note and arrange it for solo piano. The process, both painstaking and fulfilling, inspired her to transform other Phish songs and well-known live jams into solo piano interpretations.
Holly's breathtaking renditions of Phish classics like "It's Ice," "The Squirming Coil" and "Harry Hood" serve not only as a tribute to the modern day kings of jam, but stand on their own as fully developed classical pieces. The past year has seen Holly expand her repertoire into the realm of the Grateful Dead, including an "Eyes of the World" based on the band's spectacular exploratory June 18, 1974 performance at Freedom Hall. Using classical piano technique to reinterpret these jamband luminaries, Holly's live performances infuse new with old, tradition with surreal, and creates a concert experience like nothing else in the music world.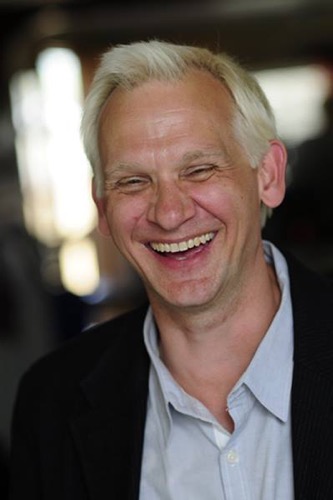 Happy Hour Stand Up with Deacon Gray
Special Event, Feb. 2, 2018
Deacon Gray began his stand-up career in 1986 in his home state of Oklahoma. He has since performed across the country and worked with such notable comedians as: Louie Anderson, Dave Attell, Lewis Black, Drew Carey, Dave Chappelle and many others. In 2008, Deacon was the grand prize winner of the very first Great American Comedy Festival, held at the Johnny Carson Theater in Nebraska. In 2011, Deacon performed at the Aspen Comedy Festival, and released his first comedy album, Revival of the Fittest. He was chosen as Oklahoma's Funniest Person five times, and was selected to represent the state on Showtime in the 1991 National Lampoon Laugh-off, shot at the Sahara hotel in Las Vegas.
Deacon has an improvisational style of comedy that led The Oklahoma Gazette to refer to him as "a runaway mind train." In short: no two shows are ever alike. In 2001, Deacon moved to Denver, where he now serves as New Talent Coordinator at Comedy Works, overseeing the development of new and amateur comedians. He appears regularly in Denver's wrestling scene as his alter ego, Alabaster Cain.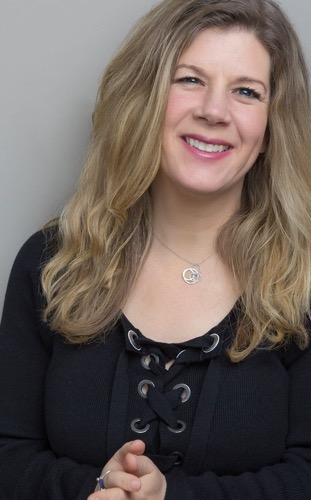 Dar Williams Singer Songwriter
Special Event, Feb. 27, 2018
Dar Williams has been called "one of America's very best singer-songwriters" by The New Yorker. She's released ten studio albums and authored four books including her latest, "What I Found In A Thousand Towns," to be released in September.
Known as much for her staunch progressive ideals as her raw acoustic energy, Williams has been captivating audiences with her sheer elegance and honesty in her folk-pop songwriting since the '90s. Williams' growth as an individual over her two-decade-long career has gone hand-in-hand with her evolution as an artist, touring along the way with such distinguished peers as Joan Baez, Patty Griffin, Ani DiFranco, Loudon Wainwright III, and Shawn Colvin among others.
Dar's most recent album, Emerald, "deals as bluntly as ever with the shadowy, subtle corners of humanity" according to Rolling Stone, and was recorded with friends such as Richard Thompson, Jill Sobule, Jim Lauderdale, the Milk Carton Kids, Lucy Wainwright Roche, Suzzy Roche, the Hooters, and others in various studios across the U.S. It is a sparkling collection of new, original material inspired collaborations and some surprising covers such as B.A.D.'s "Johnny Appleseed" making this album one of her best yet.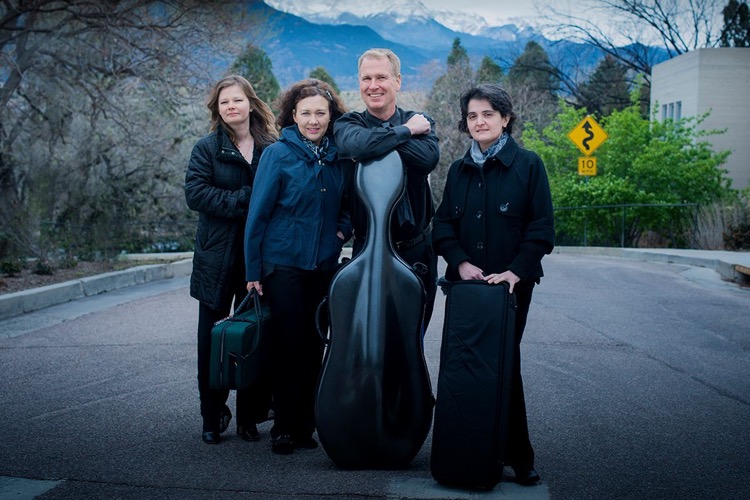 Veronika String Quartet
Special Event, April. 15, 2018
Veronika String Quartet launched itself into the international arena early on, taking top prizes at the Melbourne International Chamber Music Competition, Shostakovich International String Quartet Competition, and Yellow Springs Chamber Music Competition.  Since then, this foursome has appeared in important halls in Moscow, St. Petersburg, London, Madrid, Jerusalem, New York, Chicago, and in Germany, France, and the Netherlands, as well as throughout the United States.  The Veronika String Quartet has been heard abroad at the festivals of Evian, Lucerne, and Aldeburgh, and in prestigious North American venues of Ravinia, Music Mountain and Roundtop.  Noteworthy collaborations have included those with members of the Amadeus, American and Fine Arts quartets, and with guest artists Ruth Laredo, Richard Stolzman, and Lawrence Leighton Smith.
The Veronika String Quartet is firmly established in the Russian lineage, and its members represent training from the Gnessin Academy of Music, the Moscow State Conservatory and the Juilliard School.  The quartet counts Valentin Berlinsky, formerly of the Borodin Quartet, and Henry Meyer, formerly of the LaSalle Quartet, as its primary influences, and it has created a unique bridge between its rich heritage and the western tradition through studies under Isaac Stern, Natalia Gutman, and members of the Guarneri, Ysaye, Cleveland, and Tokyo quartets.
The Veronika String Quartet is widely acclaimed for the purity of its interpretations of the Russian masterworks, from Tchaikovsky to Shostakovich, Schnittke, and beyond.  Its performances of the complete canon of the quartet repertory, coupled with its devotion to the modernist idiom, have resulted in a discography of nine recordings on Carlton Classics and Vienna Modern Masters, featuring an impressive array of works ranging from W.A. Mozart to Augusta Read Thomas.
The Veronika String Quartet continues to endear itself to audiences and music lovers in Ohio and Colorado, where it is a vital agent in the invigoration of the arts.  By recording and broadcasting for Colorado Public Radio and by presenting thematically adventurous concert series in both Colorado Springs and Pueblo, these veteran performers have single-handedly revitalized the chamber music scene in the region.  The Veronika String Quartet has held artistic posts at Colorado State University and at Ohio's Lancaster Music Festival, where it currently performs as quartet-in-residence. Musicians of the group were thrilled to start a perfrormance residency at the Colorado College in the fall of 2019. The quartet's commitment to the applied training of emerging young musicians is well-known, and the quartet's idealism and its ambassadorship for music prompted the Colorado Springs Gazette to remark, "The Veronika String Quartet shared an insight into the human condition that is strictly the domain of great art and music."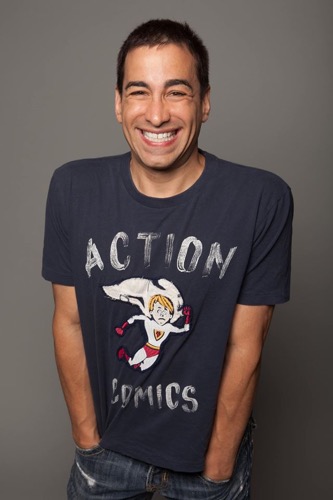 Happy Hour Stand up with Mitch Fatel
Special Event, June 1, 2018
Fatel, who often can be heard on satellite radio, also has some juicy credits to his name. He appeared many times on "Late Show with David Letterman" and "The Tonight Show with Jay Leno," was dubbed best comedian at the HBO's 2006 U.S. Comedy Arts Festival in Aspen, and saw his first Comedy Central special in 2007 ranked No. 6 by viewers in the "Stand-Up Showdown."