Group Sales
Create an unforgettable evening full of theatre magic with family and friends, or entertain clients at the FAC. Not only will your group of 10 or more enjoy ticket discounts, you'll have the ability to customize your event with a talk back, cocktail hour, dining, and/or a one-of-a-kind behind-the-scenes event opportunities.
 Group Benefits
Get the best seats for the best price!
Tickets may be scheduled for performances that include talk backs with the Artistic staff.
Payments may be made in two installments spread over several months.
Add a cocktail hour in our Deco Lounge, a catered reception, or other special event for your group.
Add to your Fine Arts Center experience with personalized discussions or hands-on tours with the cast, artistic, or education teams.
Work closely with our Patron Services team to ensure that all the needs of your group are met including logistics for parking, transportation, dining, and accessibility.
Call (719) 634-5583 for more information and to purchase tickets.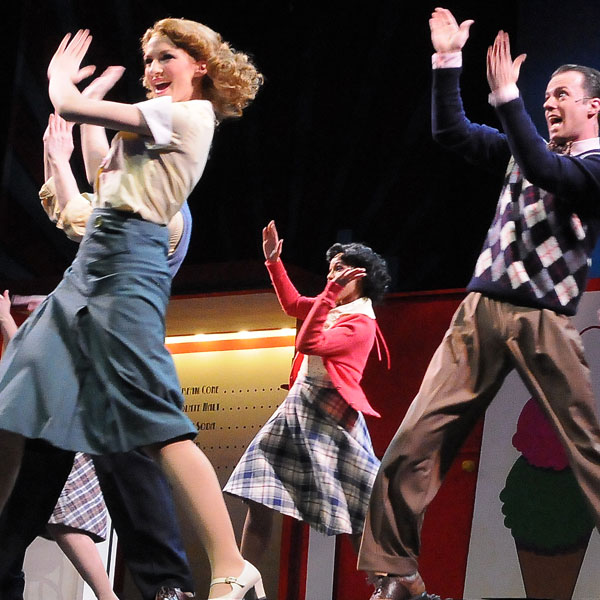 Frequently Asked Questions
What are the group discounts rates?*


10-14 tickets get 10% off
15-19 tickets get 15% off
20-24 tickets get 20% off
25+ get 25% off
*Please note that group discounts do not apply to Standard ($20) seats.
A 50% non-refundable deposit is due at the time of your reservation. We cannot hold seats without a paid deposit. The remaining balance is due two weeks before your performance date. All payments are non-refundable, but exchanges to another night can be made for a nominal fee. We accept personal or business checks, Visa, MasterCard, Discover, American Express, and cash.
What if I need to change the number of seats in my reservation?
You are welcome to adjust your seat totals at any time before the final payment is due. As long as the group remains at 10 or above, the discounted rate is still valid; discounts may vary depending on the new number of seats in the reservation. Once your final payment is made, we can add seats at the same rate – subject to availability. Payment for additional seats is due at time of reservation.
What if I need to cancel my reservation?
Please notify us as soon as possible if you wish to cancel your reservation. If you cancel before your balance due date, we will release the seats and you will be released from your contract. All deposits, however, are non-refundable.
Is there bus parking or drop off?
A curb right in front of the FAC makes dropping off patrons easy. Drivers will then need to find street parking down the hill on Mesa Ave. Please note that buses are not permitted in the FAC parking lot due to limited space.