Expansion and Renovation
In 2003, the FAC's ambitions took a leap forward with a series of blockbuster art exhibitions featuring Dale Chihuly, Andy Warhol and Peter Max. The overwhelming popularity of the Chihuly exhibition in 2005, with more than 71,000 attendees, helped kick off an ambitious $30 million capital campaign for a renovation and expansion of the facility.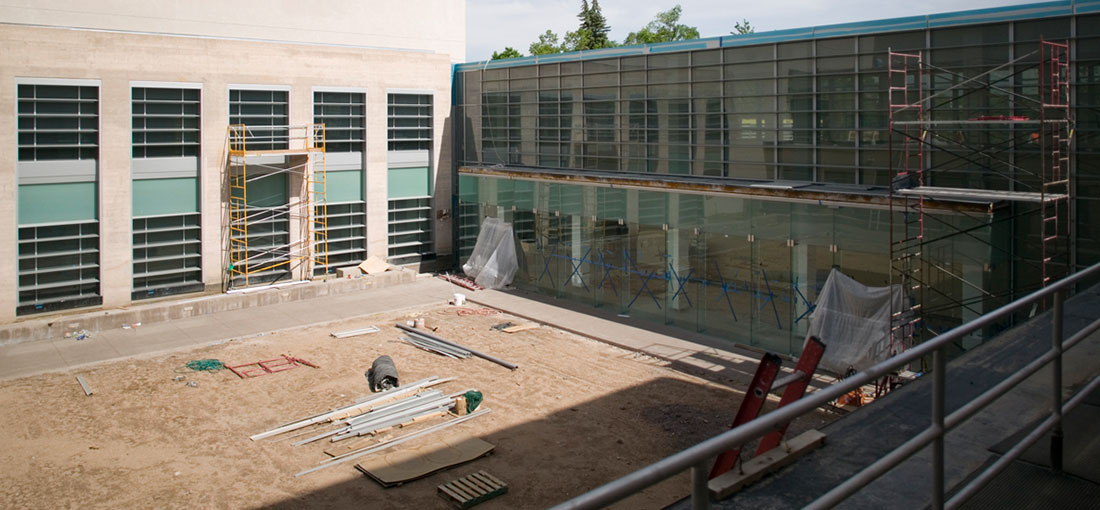 The capital campaign, co-chaired by Katherine H. Loo and Buck Blessing, raised more money for this one nonprofit endeavor than any in the city's history.
David Owen Tryba, a Colorado Springs native, designed the two-story, 48,000 square-foot expansion – bringing the building to a total of 132,286-square feet – that was universally praised for how it complemented the original building. For Tryba it was a dream assignment. His mother was a FAC docent and he had learned to ride a bike and drive a car in the FAC parking lot.
The 2005 renovation took shape throughout the building, but most notably in the theatre, which had a more modest renovation in 1984. Thanks to one individual's donation of $3.5 million, this substantial project balanced respect for the space's original beauty with the need to bring its sound, light, and set capabilities into the 21st century. The updates expanded the fly system to 44 lines, added an upper scene shop and an experimental black box rehearsal space. A surround sound system enhances the acoustics, and an innovative, computerized light board provides capacity for lighting effects with approximately 300 instruments (some of which have intelligent lighting capabilities). The carpet and curtain were replaced, and the audience seats re-stuffed and re-upholstered. The name of the theatre was changed to the SaGāJi in honor of the donor's three daughters.
Created during the expansion and continuing several years afterward was the FAC Modern, a downtown gallery in the Plaza of the Rockies that now houses UCCS's GOCA 121.
The 2007 'Extremely Grand Opening' featured many special guests, including Colorado Gov. Bill Ritter, international art icon Thomas Hoving, Broadway legend and photographer Joel Grey, outrageous film director and artist John Waters, New Orleans gallery owner Arthur Roger and Weisman Art Foundation Director Billie Milam Weisman. "The Colorado Springs Fine Arts Center has rich and intriguing roots," said Hoving. "This rebirth is monumental and sets the stage for an infinite future for the arts in the region."
Read more about our history