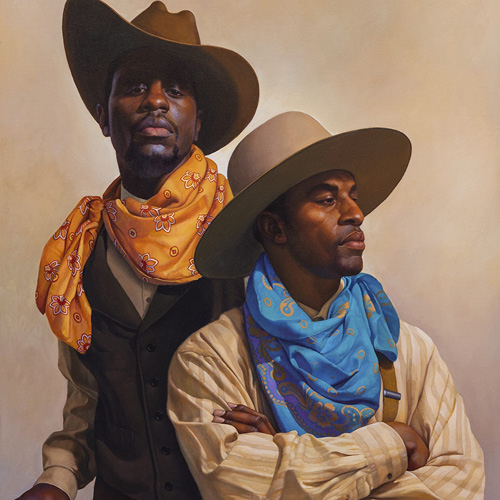 Converging Journeys: Thomas Blackshear, Dean Mitchell, and Ezra Tucker
November 9, 2022 @ 7:00 pm
Join us for an intimate discussion between Thomas Blackshear, Dean Mitchell, and Ezra Tucker as they discuss their creative practices, which move across design & illustration, commercial, and fine art. Their careers have spanned more than four decades and are marked by a commitment to creative exploration as well as charting new pathways for artists of color in historically white industries.
Event is free and open to the public. Please RSVP
---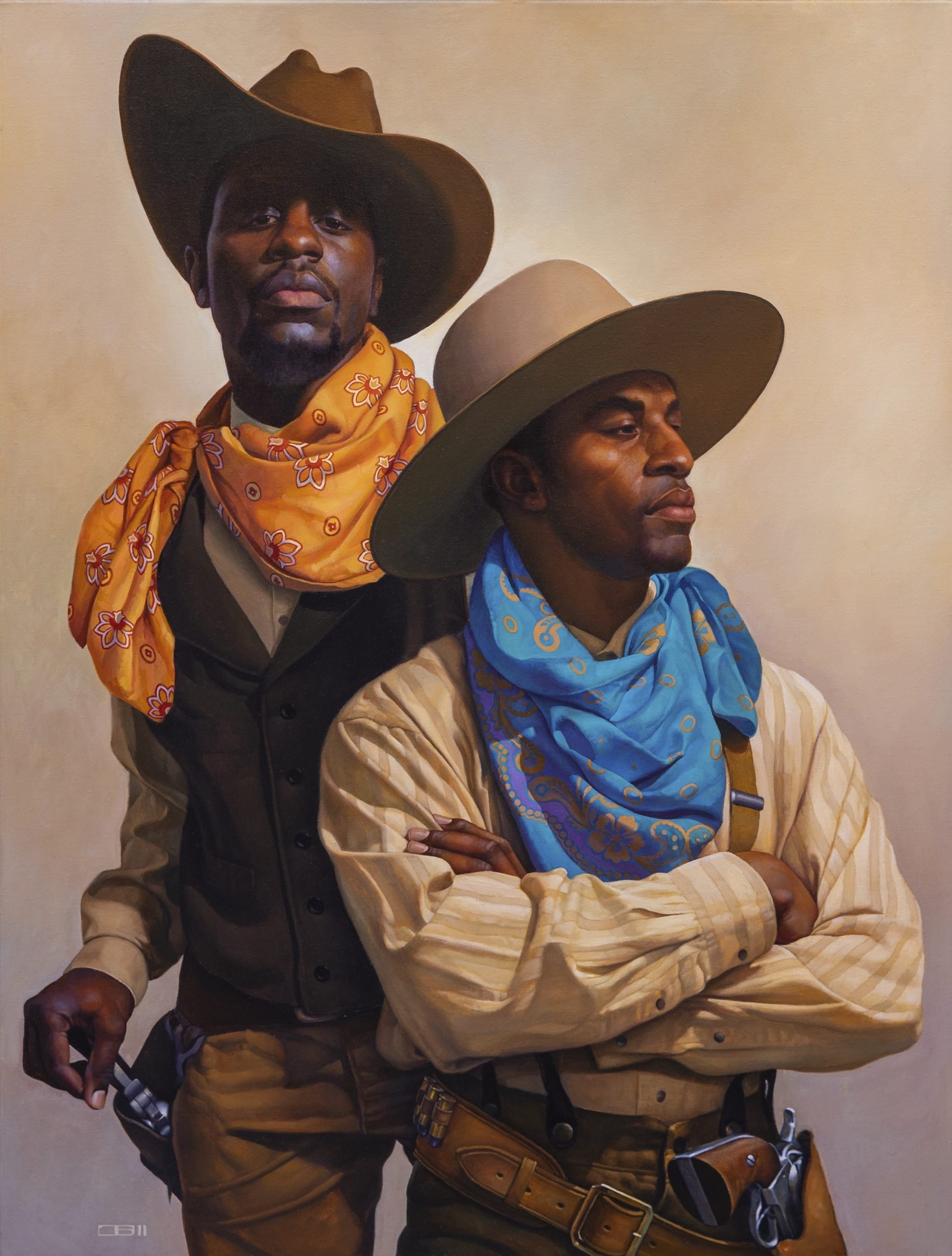 Known for his dramatic lighting and sensitivity to mood, Thomas Blackshear has produced illustrations for advertising, books, calendars, collectors' plates, greeting cards, magazines, postage stamps, and national posters. His clients range from Disney Pictures, Lucasfilm, and Universal Studios to International Wildlife and National Geographic magazines. He has illustrated thirty United States postage stamps and a commemorative stamp book titled I have a Dream. In 1995, he created Ebony Visions, which has been the number-one-selling Black figurine collectible in the United States for the past twenty years.
His recent Western Nouveau paintings have been featured on the covers of Art of the West magazine and Western Art Collector. In 2020, Blackshear was inducted into the Hall of Fame for the Society of Illustrators.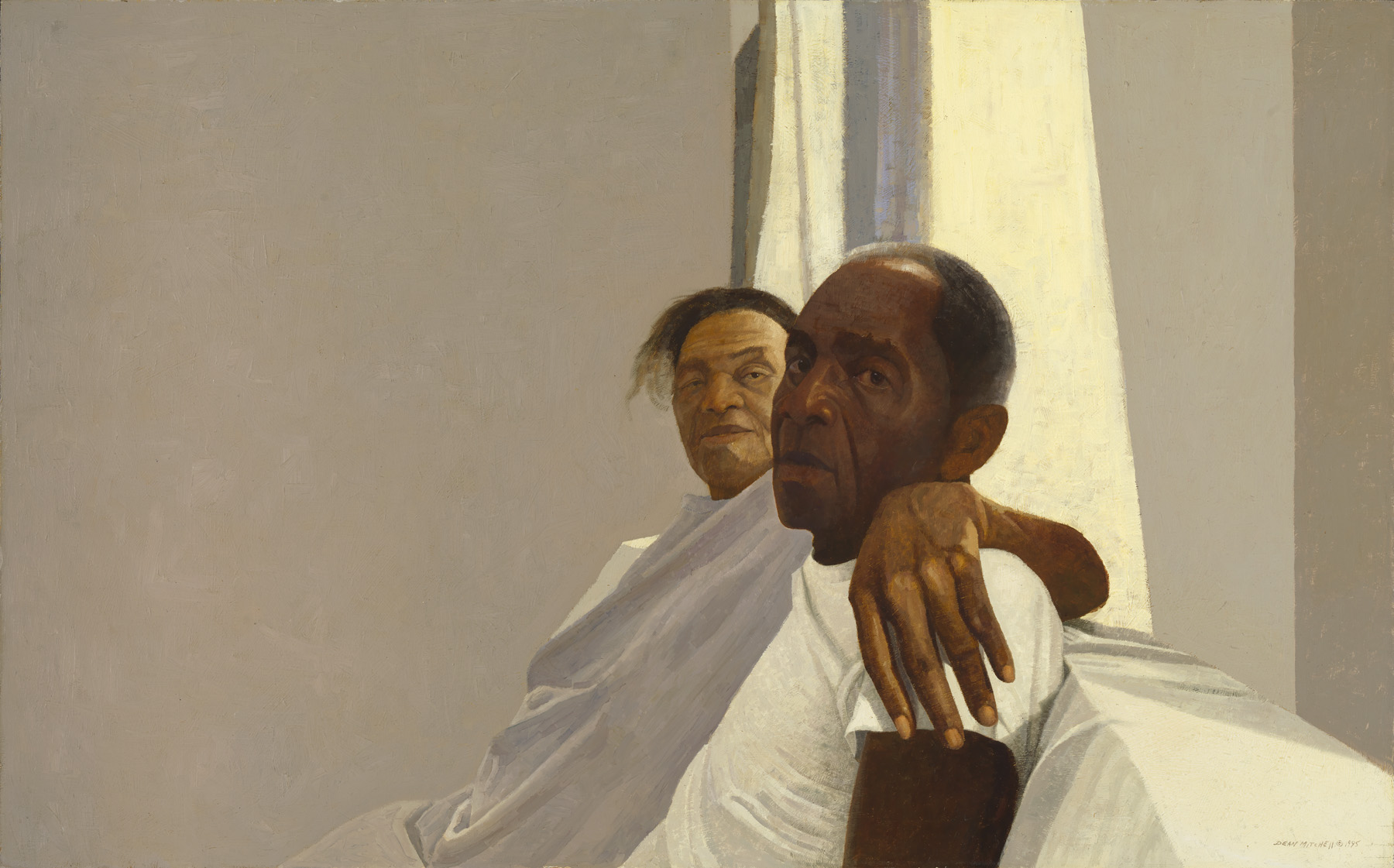 Dean Mitchell is proficient in watercolors, egg tempera, oils, and pastels.  During his four-decade-long career, Mitchell has become well known for his figurative works, landscapes, and still lifes. At the age of twenty-three, he became the youngest artist ever accepted into the National Watercolor Society; just five years later, he was admitted into the American Watercolor Society.  He holds numerous gold medals from these and other prestigious painting associations worldwide. His awards now number in the hundreds, and his work is featured in museums, corporate, and private collections throughout the country. The New York Times art critic Michael Kimmelman praised him as a "modern-day Vermeer."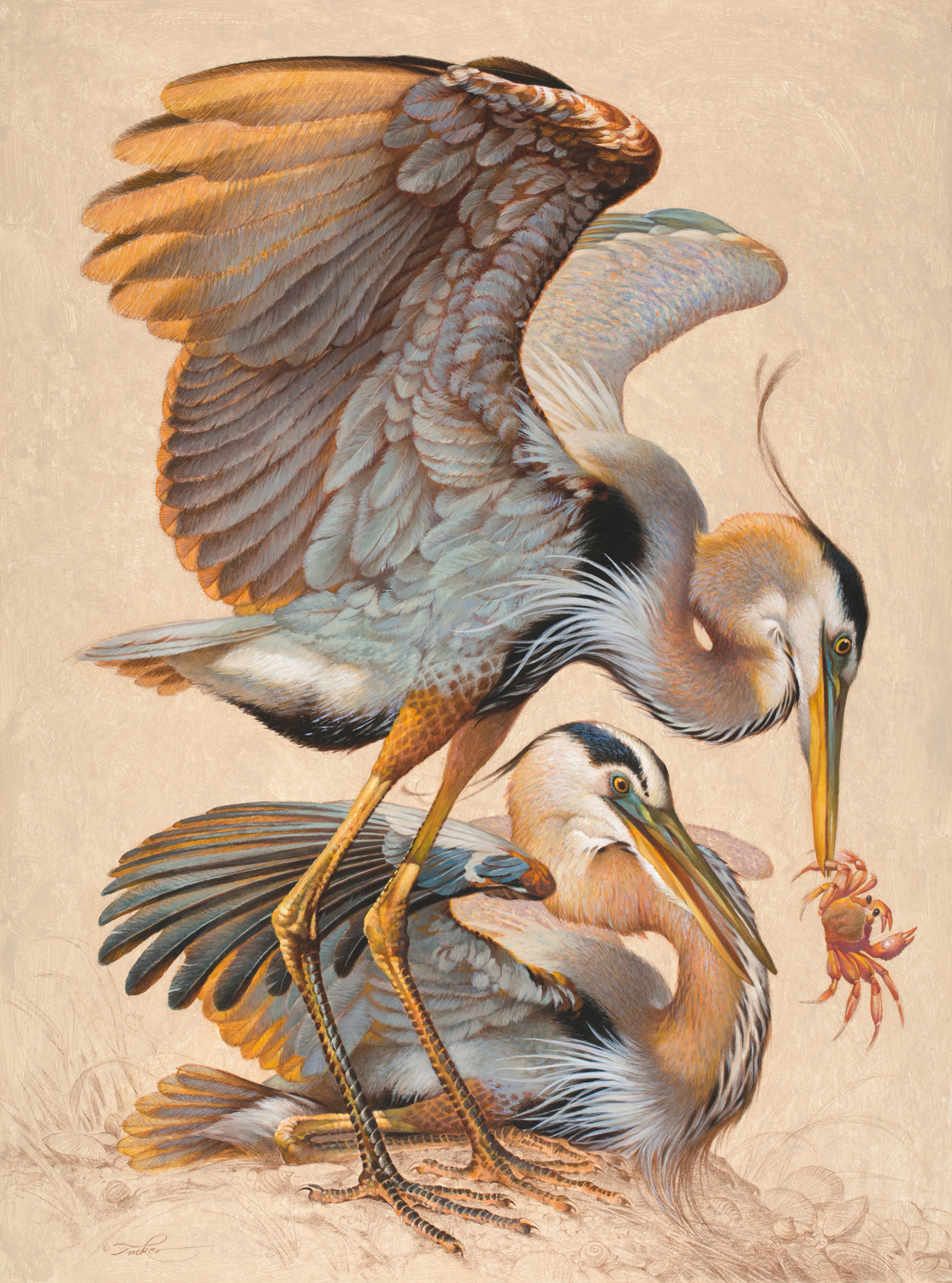 After thirty plus years of illustration and commercial art success, Ezra Tucker embarked on a fine art career, determined to create his own style of artistic beauty in both the portrayal of wildlife and historical personalities and events surrounding the settling of the American Western Frontier. This 18-year journey has proved fulfilling and rewarding to his artistic vision and ambitions. Tucker is widely admired for his paintings that portray wildlife, notably mammals but also birds as well as historic scenes.
The Black Experience in the history of the American West has been untold by the historical record and visibly absent from many of our nation's museum collections. Tucker's historical paintings pictorially tell the stories of people of African descent: cowboys, bronco busters, Pony Express riders, Buffalo Soldiers, Black Seminole Scouts and other Americans.
This program is presented in partnership with Broadmoor Galleries and Jewelry Company.