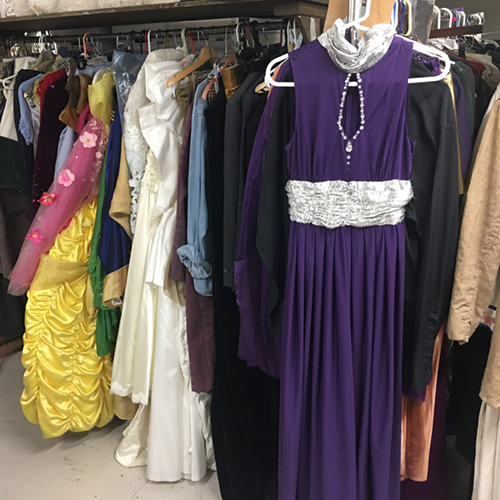 Costume Shop Sale
October 19, 2019 @ 10:00 am
The FAC Theatre Company Costume Shop is bursting at the seams, time to make room on the racks and shelves for new creations!
Just in time for Halloween!
WHAT TO EXPECT:
Think of it as a Costume Department Yard Sale, i.e. there won't be dressing rooms available (dress accordingly if you anticipate trying things on).

– VARIETY: This sale will include items built and decorated for specific shows, lots of vintage clothes, and plenty of interesting pieces that with a little imagination could become something wonderful.
We do not have an inventory of every item in our extensive stock (over 2,000 individual pieces!), like a yard sale, you'll just have to come down and see what treasures await!
– SIZES: all sizes available, mostly adult, some kids items, some plus-size items
– A few choice props will also be on offer
– The Fine Arts Center opens at 10 a.m., no early birds please!
– Due to time and space constraints, no early sales can be accommodated.
PRICING: Items from $1 – $100. One-of-a-kind costumes styled by FAC Costume Staff for $10-$20.
PAYMENT: We will accept cash, checks, and credit cards.