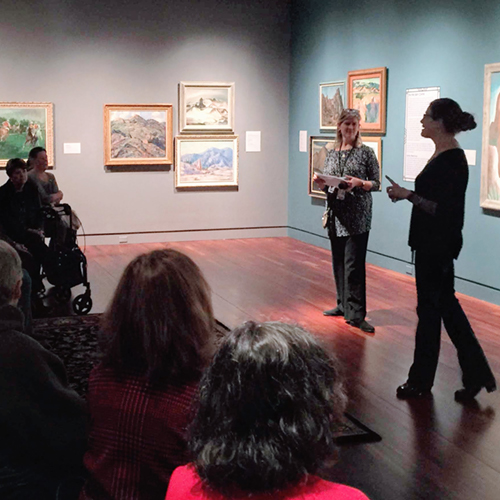 FAC Member Tour: Chicanx Landscapes
Join Michael Christiano, Director of Visual Arts and Museum and Mariana Rodríguez, feminist poet and translator for a tour and poetry reading in Chicanx Landscapes. Rodriguez, who teaches in the Spanish Department at Colorado College, will read selections from her own work and others that relate to the art on view. The exhibition explores landscapes as a system of ecology, history, culture and belonging from a Chicanx perspective with new works presented by the interdisciplinary artist collaborative, Desert ArtLAB. Desert ArtLAB is an interdisciplinary artist collaborative co-directed by April Bojorquez (she/her) and Matthew Garcia (he/him) whose work promotes Indigenous perspectives on ecological practice and climate change.
Not a member? Sign up now for as little as $5 a month!