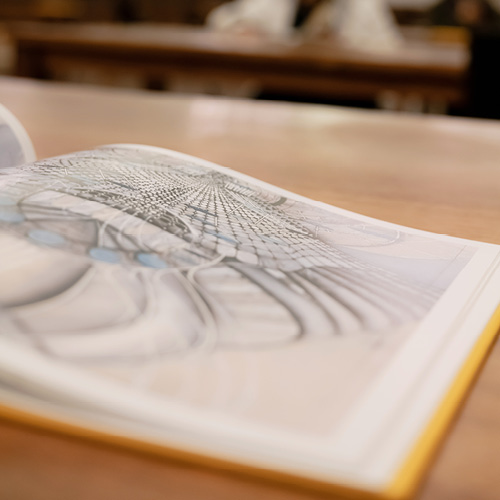 FAC Member Tour: The Gift
Please join Michael Christiano, Director of Visual Arts and Museum, to experience The Gift, an immersive installation that animates contemporary astrophysics research to open up metaphorical space for grief, care, and renewal. Michael will give a brief introduction of the exhibit, and then visitors will be invited to take turns on self-guided interactions with the exhibit. Following, Michael will discuss related works by The Collective, high school students and educators from D11 who were in residence at the FAC to create works of art inspired by The Gift.
 Please RSVP, space is limited due to the interactive nature of the exhibit.
Not a member? Sign up now for as little as $5 a month!