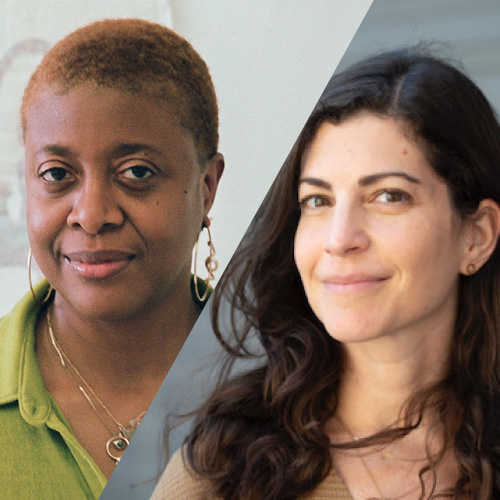 In Conversation: Krista Franklin and Ionit Behar
Please join artist Krista Franklin for a poetry reading in the Fine Arts Center's Holaday and Seagrave Galleries in celebration of her exhibition Solo(s). The reading will be followed by a conversation in Taste with Franklin and DePaul Art Museum Associate Curator, Ionit Behar to discuss artistic process, collaboration, and the influence of Afro-Surrealism.
Free and open to the public. 
Reservations requested for this conversation
Photo of Krista Franklin and Ionit Behar