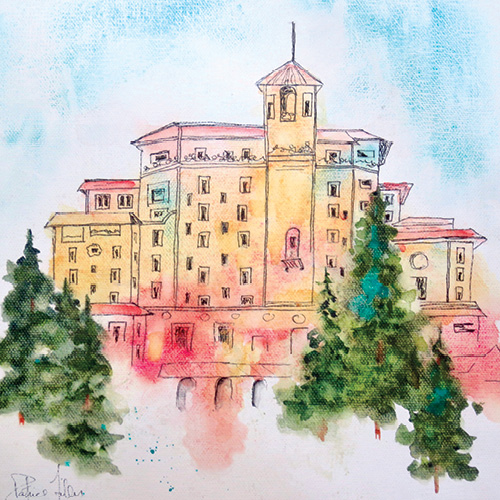 Line Work and Glowing Watercolor
In this class, we will bring the line work of drawing and the luminosity of watercolor together in this addictive technique. We will practice layering sections of color to represent shapes or draw first and drop in paint. Or try the experimental approach by throwing paint randomly and allowing it to speak to you. Matched or mismatched, the results will add interest and movement to your painting. Finish by adding details like layering more paint or more drawing. The choice is yours!

Level II – This class is for those who have taken at least one class in the medium. Students should be comfortable with the basics of how to use and manipulate the medium.
Ages 16–Adult