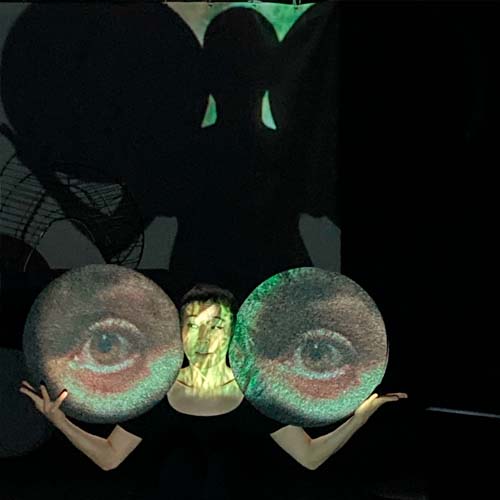 Move, Make, Create, Commune: A Master Class with Juni One Set
November 20, 2021 @ 1:00 pm
Ormao Dance Company – 10 S. Spruce St.
This class will explore what it means to be moved through deep listening and the guidance of sound and imagery. We let go of our individual will to manifest shapes and surrender to the richness of the present. We let art awaken us to our soul center. Our trainings are rooted in butoh dance, physical theater, improvisation, music, and visual art. We will practice tuning into what the space, our body's subtle energies, and our physical memories can move through us. We will practice both playfulness as well as pushing ourselves to our edge. We will hone our embodiment and observation, bearing witness to each other's discoveries. In addition to dancers and performers, creative and curious people from all walks of life and all levels of training and ability are welcome. This workshop is designed for people who love to move and be moved, exploring their emotions and being playful.
18+ age | 20 person capacity | please review Ormao's safety precautions
---
JUNI ONE SET STATEMENT
Our work is intensely collaborative, rooted in the deepest respect and love we hold for one another. Through an intentional, transformational process, we build a world within which we can be free. Our bodies live in fear, in the shadows of beginning-less violence, in joy and in care. Through ritual and embodiment, we find openings for healing and growth and invite others to arrive. We are trying to tell a story we never want to end.
JUNI ONE SET is Eddy Kwon (Brooklyn), Senga Nengudi (Colorado Springs), and Degenerate Art Ensemble's Haruko Crow Nishimura & Joshua Kohl (Seattle).
---
BIOS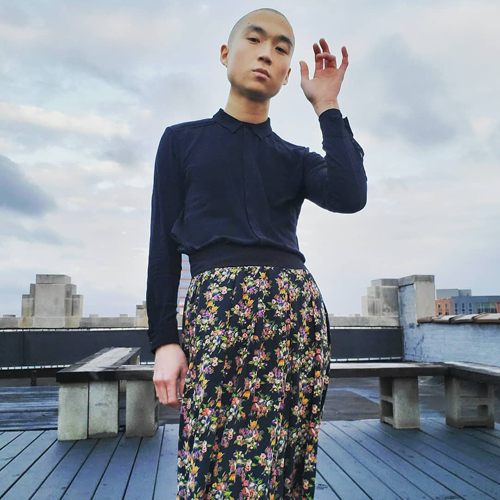 Eddy Kwon (they/them) is a violinist/violist, vocalist, composer, improviser, dancer, and interdisciplinary performing artist based in Brooklyn. They are a United States Artists Ford Fellow, Van Lier Fellow at Roulette Intermedium, Andrew W. Mellon Artist-in-Residence at the Colorado Springs Fine Arts Center, and Johnson Fellow for Artists Transforming Communities at Americans For The Arts. In addition to an evolving, interdisciplinary solo practice, they collaborate with artists of diverse disciplines, including The Art Ensemble of Chicago, Tomeka Reid, Susan Alcorn, Du Yun, and Carla Kihlstedt. They have performed throughout the Americas and Europe, including the Kennedy Center, Big Ears Festival, SESC Pompeia, Barbican Centre, Berlin Jazz Festival, Festival Banlieues Bleues, and more. Recent commissions include the Contemporary Arts Center Cincinnati, National Performance Network, Bang on a Can, Roulette Intermedium, and Colorado College.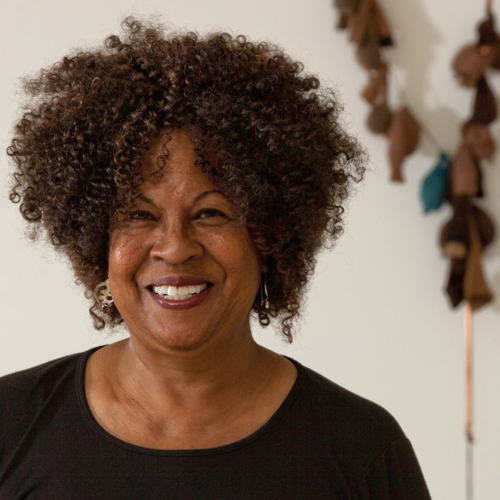 Senga Nengudi's (she/her) media-spanning oeuvre draws on a range of influences including free jazz and spoken word, Yoruba mythology, Japanese art and theater, Brazilian Constructivism, and African ritual. Characterized by experimentation with process, material, and form, Nengudi's work challenges and reimagines the traditional narratives of Post-Minimalism and Conceptual Art, while reframing the broader histories of both feminism and the Black Power Movement. Nengudi has been the subject of solo exhibitions at the Philadelphia Museum of Art (2021) the Denver Art Museum (2020); Henry Moore Institute (2018); the Baltimore Museum of Art (2018); Art + Practice, Los Angeles (2018); the Institute of Contemporary Art, Miami (2017); and the Contemporary Arts Center, New Orleans (2017). She has also been featured in significant group exhibitions, including Another Energy: The Power to Continue Challenging-16 Women Artists from Around the World (2021) Mori Art Museum-Tokyo, Japan; Soul of a Nation (2017); Viva Arte Viva, the 57th Venice Biennale (2017); We Wanted A Revolution: Black Radical Women, 1965–85 (2017); Radical Presence: Black Performance in Contemporary Art (2012); Now Dig This! Art and Black Los Angeles 1960–1980(2011); WACK! Art and the Feminist Revolution (2007); and the 54th Carnegie International (2007). sengasenga.com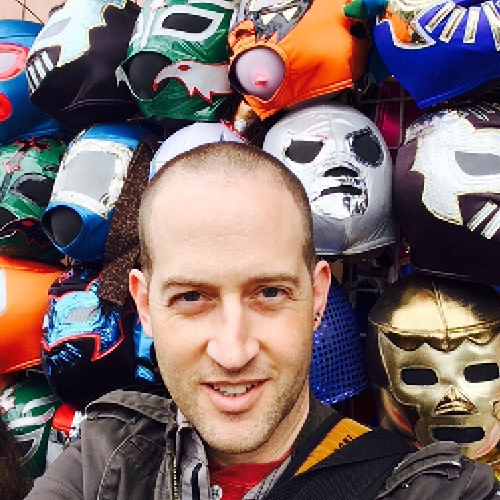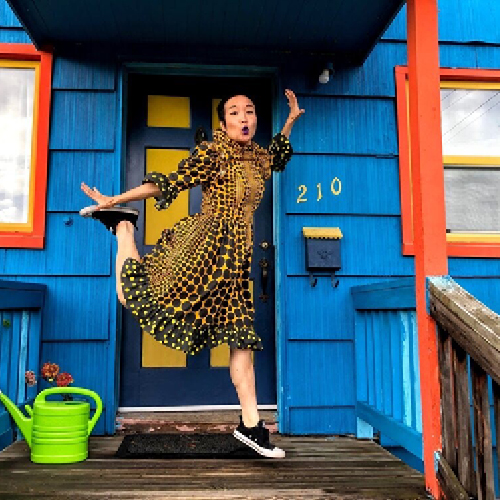 Haruko Crow Nishimura & Joshua Kohl of Degenerate Art Ensemble
The duo creates performance work infused with the energy of live music and driven by their own style of visceral movement theater and dance. Their work has been featured in 12 countries presenting large scale experimental theater and dance installation projects, concerts, site-transforming spectacles, and ongoing public experimentations. Some highlights of their work include being commissioned by director Robert Wilson to interpret his work Einstein on the Beach performed at the Baryshnikov Center, a site specific collaboration with Olson Kundig Architects for the 50th Anniversary of the Seattle Worlds Fair at the Seattle Center, a composition and solo dance with the Kronos Quartet which was also performed as part of 95 Rituals — a celebration of Anna Halprin's 95th birthday at SF's Yerba Buena Center for the Arts. Crow and Joshua were joint recipients of the 2020 Artist Trust & Dale Chihuly Foundation's Artist Innovators Award. Haruko Crow was awarded a Guggenheim fellowship in choreography and Joshua's work was awarded a Music Theatre Now award at the Swedish Biennale. In 2016 they teamed up with the legendary Czech Rock group Uz Jsme Doma for the creation of an epic orchestral work inspired by the group's music at the Archa Theatre in Prague with the South Bohemian Philharmonic Orchestra. Their recent work Skeleton Flower was shown at the Spotlight USA Festival in Plovdiv, Bulgaria, the International Festival of Contemporary Dance in Mexico City and will have its New York premiere in June of 2022.
---
Top photograph by Wolf Daniel courtesy of Roulette Intermedium